Fresh Blueberry Bran Muffins
We may earn money or products from the companies mentioned in this post.
Fresh Blueberry Bran Muffins
Last Tuesday, we spent the morning picking blueberries at Blueberry Haven, located about 4 miles from Clintonville WI in Bear Creek. We went to Blueberry Haven the previous year, and enjoyed the blueberries so much we went back this year. Last year was also the first time I had ever made a fresh blueberry pie. Let me tell ya, it was the best darn pie I have ever eaten, if I do say so myself. Just like with fresh strawberries or any store bought BERRY, they don't come  close to fresh picked. Fresh Blueberry Bran Muffins are outstanding!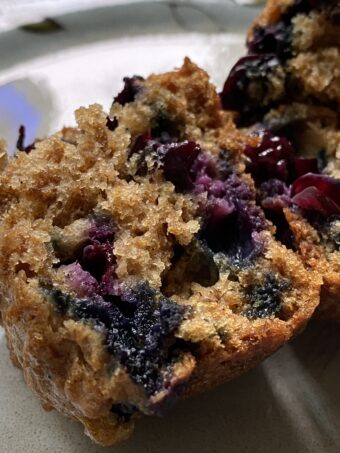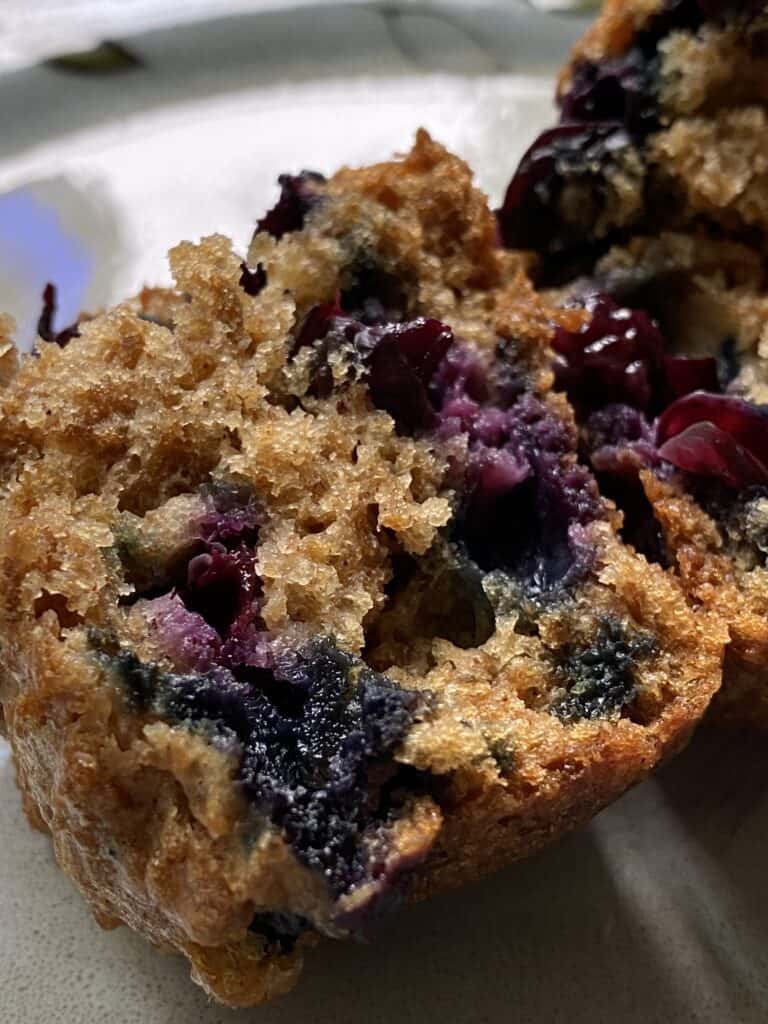 Wisconsin Dells
I had every intention to make another blueberry pie this year, and still might. However, it was all I could do to get the berries rinsed, dried, froze and divided before I left on Friday am for our Wisconsin Dells weekend. We had a great time at the Dells and stayed at Wilderness Resort, which is a super, fantastic hotel.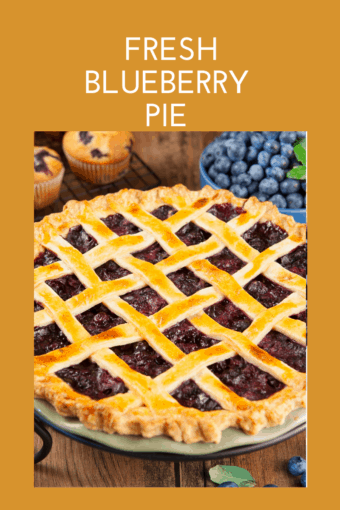 It's actually 3 resorts in one, and there is a ton of things to do besides the water parks. Since I was on granddaughter watch, we hit the water parks, both the inside and outside. Wilderness resort reminded me of our stay in Las Vegas, where everything is located under one roof. You never have to leave your hotel. Wisconsin Dells has changed since the last time I had been there, some 40 odd years ago.
Six Week Bran Muffins
Many years ago, way back in the 80's, my then MIL gave me a recipe for bran muffins. The muffin batter was made with bran flakes cereal with raisins, buttermilk plus the basic ingredients of flour, eggs, oil. and so on. The batter was kept in the refrigerator for several weeks and when you were ready, you baked up a batch. The name of these muffins is; Six Week Raisin Bran Muffins. I found a great recipe over at The Kitchen Magpie  After some thought, I decided to put the recipe in my recipe file, located in my head, therefore saving it for a later date. A searching I went.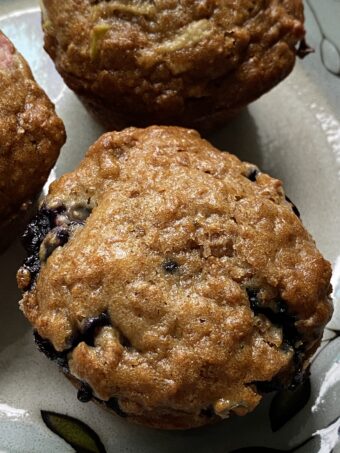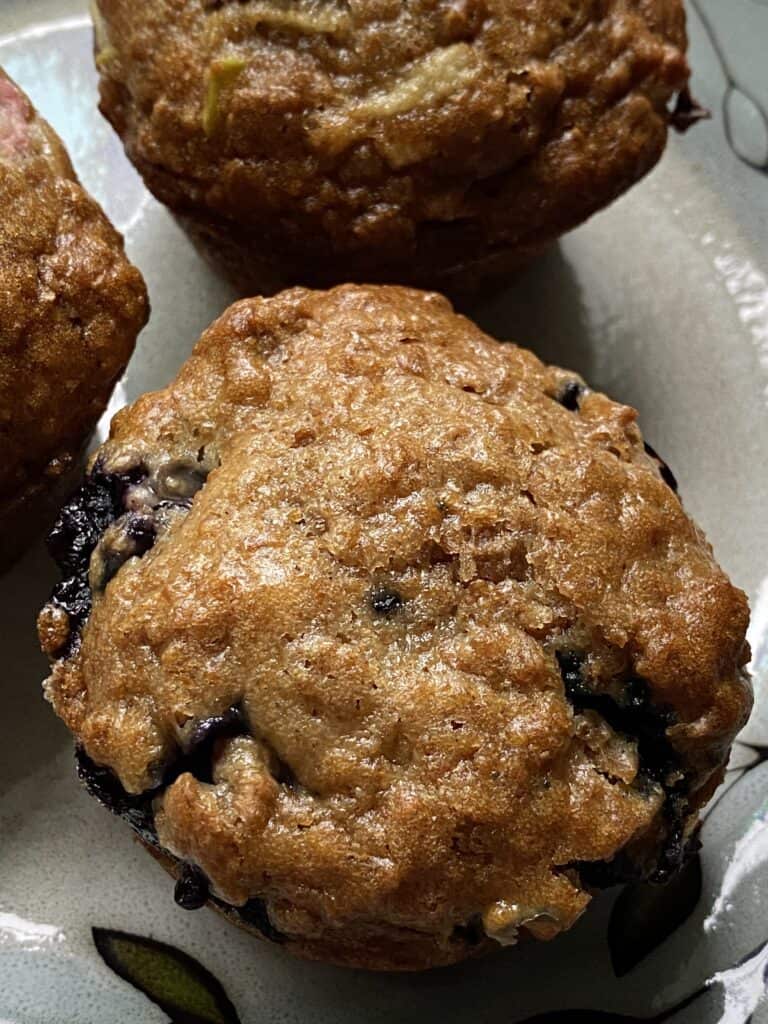 Fresh Bran Flake Muffins
I found this delicious recipe at; Cookies and Cups. It's super simple to whip up and the flavor is out of this world. You might be thinking, "C'mon lady, it's a bran muffin for crying out loud!" "How good can it be?" It's excellent, great, super delicious! That's how good it is! The batter does need to sit in the refrigerator for at least 4 hours. The recipe does say you can keep it in the refrigerator overnight but we let it sit for the 4 hours.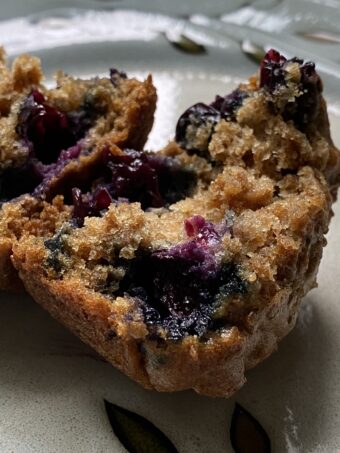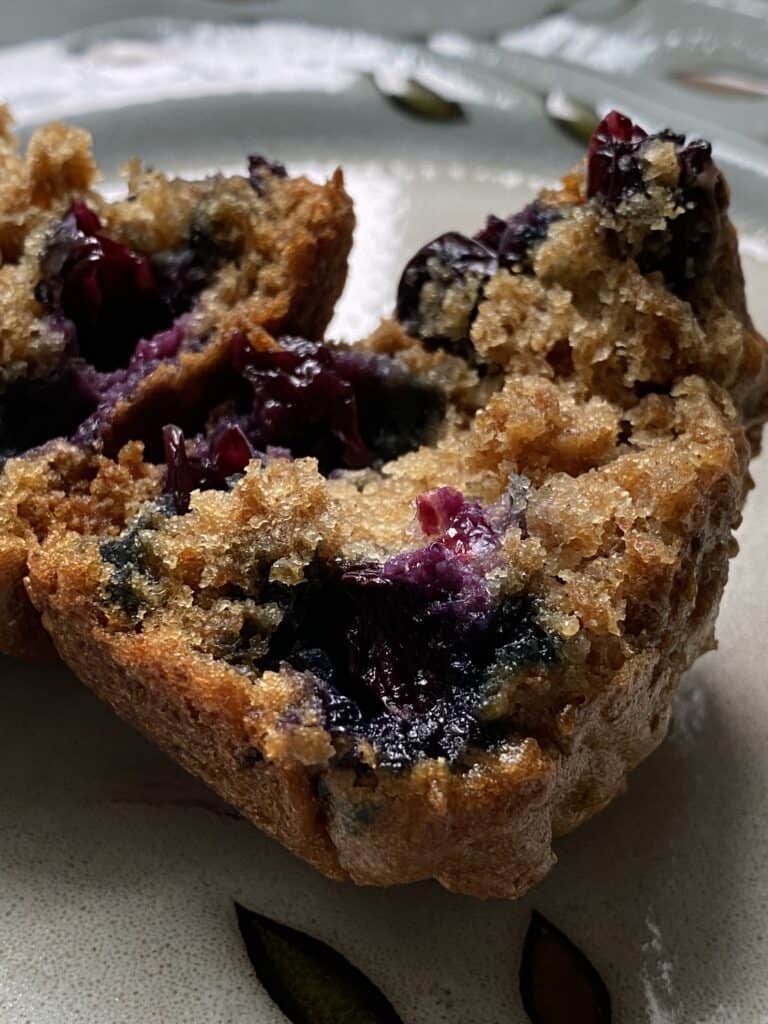 The cereal needs time to soften up and absorb the moisture, which means that the batter will be very thick. That's exactly what you want, DO NOT add more liquid in an attempt to thin it out. The batter needs to be thick. This is when you add the blueberries. Gently fold into the thick batter, two cups partially thawed blueberries. Divide the batter between muffin tin and bake off.
Check Out More Favorite Muffin Recipes
Up Next:South Dakota German Kuchen, Plum Kuchen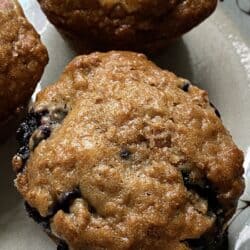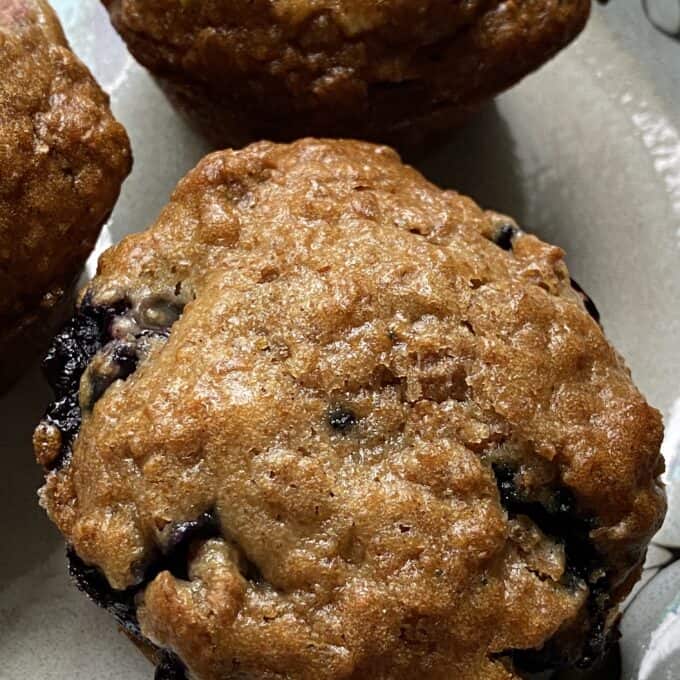 Fresh Blueberry Bran Muffins
So Good! Perfect with a cup of morning coffee or afternoon tea.
Ingredients
3

cups

bran flake cereal, finely crushed

1 1/4

cups

all purpose flour

2/3

cup

light brown sugar

1 1/2

teaspoons

baking soda

1/2

teaspoon

kosher salt

1/2

teaspoon

ground cinnamon

1

cup

buttermilk

1/3

cup

vegetable oil

1

large egg

1

teaspoon

vanilla extract
Instructions
Combine the cereal, flour, brown sugar, baking soda, salt, and cinnamon into a large bowl and whisk together. Set aside.

In a separate bowl whisk together the buttermilk, oil, egg, and vanilla. Pour the wet ingredients into the dry and stir to blend well. Cover the bowl tightly with plastic wrap and refrigerate for at least 4 hours. The batter will become very thick

Preheat oven to 400°F. Lightly grease your muffin tin and set aside.

Divide the batter evenly among the muffin cups.

Bake for 18-20 minutes or until a toothpick inserted into the center comes out clean. Transfer muffins to a wire rack to cool completely.

Note – Measure 3 cups of the the Bran Cereal and THEN crush it. You won't have a total of 3 cups of crushed cereal. The measurement is for pre-crushed.