Bran Prune Muffins
We may earn money or products from the companies mentioned in this post.
Bran Prune Muffins
Bran Prune Muffins are the perfect grab n' go, eat on the run, good for you too, kinda muffin. Made with bran flake cereal, buttermilk and chopped prunes, there really isn't much not to like about these muffins. Make up a batch of muffins on Sunday night and you'll have muffins to eat for breakfast the rest of the week. Diced apples, shredded carrots or zucchini would all be great additions to these already moist and delicious muffins.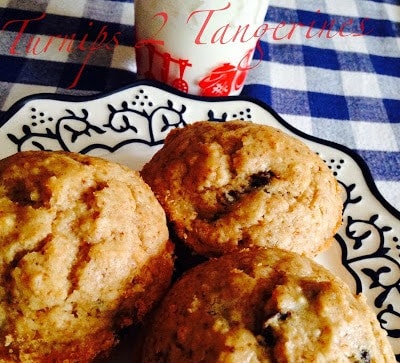 Prune Facts
A prune is simply a dried plum. The word coming from the Latin prunum for plum. The French, however, call a fresh plum prune, while their word for prune is pruneau. To further complicate matters, after this dried fruit had been known as a prune for centuries. In 2001, American prune growers changed the name, with the help from the Food and Drug Administration, started to now call prunes "dried plums." Which of course, they always have been!
Today, US labels list both names while exported fruit is still sold as "prunes." Prunes have long been popular during the long European winters, mainly because they can be stored without any problems. Although any plum can become a prune, those with the greatest flavor, sweetness and firmness are best suited for prunes. The best prunes are found in the fall, prunes are available year round and come in all sizes.
Prune Purée
Prune purée which can be found in jars in most supermarkets or specialty stores and can be used as a fat substitute. In baked goods, substituting prune purée for butter or other fat can reduce cholesterol to zero and calories by up to 30%. The prune purée adds moisture, a slightly chewy texture and a subtle pruny flavor. Add prunes or prune purée to baked goods is a super way to add "healthy" components to your recipes. Many European winter stew recipes call for adding whole prunes, which add depth and flavor.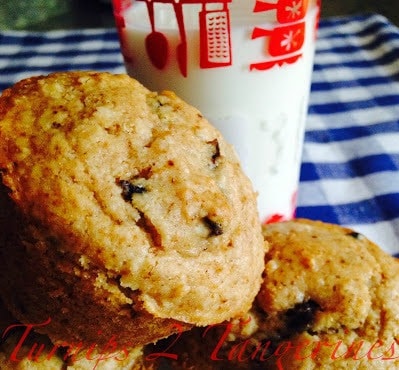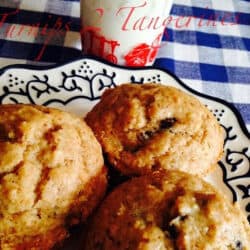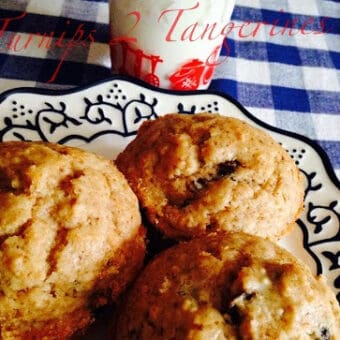 Bran Prune Muffins
Great way to start your day!
Ingredients
3

cups

bran flake cereal

1/2

cup

shortening

1

cup

boiling water

2

eggs

2 1/2

cups

flour

1 1/2

cups

sugar

1/2

teaspoon

salt

2 1/2

teaspoons

baking soda

2

cups

buttermilk

1

cup

chopped prunes
Instructions
Mix together, bran flakes, shortening, and water. Add sugar and egg. Stir until mixed.

Mix together, flour, baking soda, salt, buttermilk and prunes. Add to bran flake mixture. Stir just until combined. Spoon batter into greased muffin tins. Bake at 350º for 22 to 25 minutes.

Remove from oven and cool on wire rack.
Nutrition
Serving:
1
g
,
Calories:
369
kcal
,
Carbohydrates:
64
g
,
Protein:
6
g
,
Fat:
11
g
,
Saturated Fat:
3
g
,
Cholesterol:
32
mg
,
Sodium:
439
mg
,
Potassium:
255
mg
,
Fiber:
3
g
,
Sugar:
34
g
,
Vitamin A:
470
IU
,
Vitamin C:
0.1
mg
,
Calcium:
66
mg
,
Iron:
4.2
mg
Double Banana Nut Crunch Bread