Bacon Blueberry Scones
We may earn money or products from the companies mentioned in this post.
Bacon Blueberry Scones
We love scones here on Turnips 2 Tangerines. Bacon Blueberry Scones are among our favorites. The bacon and blueberry flavors blend great together. The salty, smokey flavor from the bacon lends delicious flavor to these scones. Bacon and blueberry are very compatible together and therefore putting these scones one step above the rest. I like to drizzle these warm scones with honey or serve them a yummy blueberry vanilla goat cheese.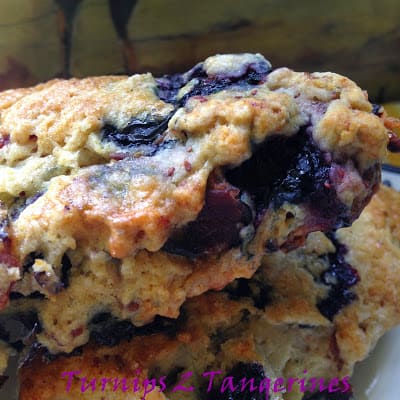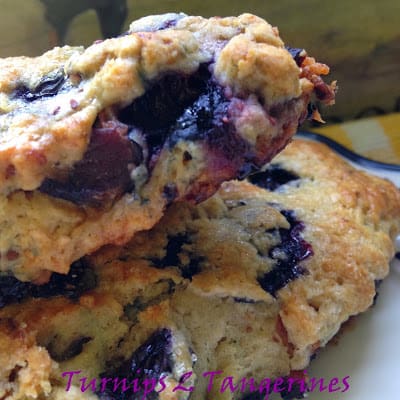 More Blueberry
If your looking for more blueberry recipes, we have several you might want to try. White Chocolate Blueberry Fudge is made with dried blueberries. Dried blueberries are packed with super intense, blueberry flavor. We like to use dried blueberries in the winter months when fresh blueberries aren't available. Fresh Blueberry Lemon Scones is one of our top recipes here on Turnips 2 Tangerines, give it a try!
Blueberries
Round and smooth-skinned, these blue-black berries are juicy and sweet. There are two main types of blueberries, sometimes confused with huckleberries. The high-bush variety can grow up to 15 feet in height; the hardy hardy low-bush blueberry plants are only about one foot high and thrive in Canada and the northern United States. Cultivated blueberries are the majority of those that reach the market.
The season can span from the end of May to early October. Choose blueberries that are firm, uniform in size and indigo blue with a silvery frost. Discard shriveled or moldy berries. Do not wash until ready to use and store, preferably in a single layer, in a moisture-proof container in the refrigerator for up to 5 days. Use blueberries in baked goods, jams, pies, pancakes, salads and best of all in my opinion, with a splash of cream.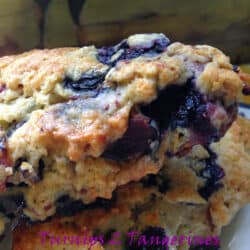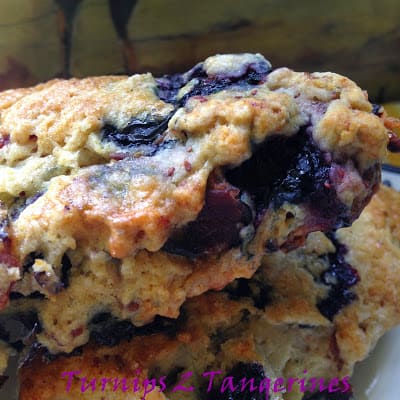 Bacon Blueberry Scone  
Bacon and Blueberry taste wonderful together!
Ingredients
2

cups

all-purpose flour

2

tablespoons

sugar

2

teaspoons

baking powder

1/2

teaspoon

baking soda

1/2

teaspoon

ground cinnamon

1/3

cup

cold butter

3/4

cup

buttermilk

1

tablespoon

vegetable oil

1

cup

fresh or frozen blueberries

4

strips

bacon, cooked and crumbled

1

egg

1

tablespoon

milk

1

tablespoon

sugar
Instructions
In a large bowl, combine the first six ingredients.

Cut in the cold butter until mixture resembles coarse crumbs.

In a small bowl, whisk together buttermilk and oil; add to crumb mixture.

Stir in blueberries and bacon.

Turn out onto a floured surface; knead 10 times.

Pat into an 8-inch circle. Cut into eight wedges.

Separate wedges and place on a greased baking sheet.

In a small bowl, beat egg and milk; brush over scones, sprinkle with sugar.

Bake at 425º for 15 to 20 minutes or until golden brown. Serve warm.

Note: If using frozen blueberries, do not thaw before adding to batter.
Nutrition
Serving:
1
g
,
Calories:
295
kcal
,
Carbohydrates:
33
g
,
Protein:
6
g
,
Fat:
15
g
,
Saturated Fat:
8
g
,
Cholesterol:
51
mg
,
Sodium:
243
mg
,
Potassium:
208
mg
,
Fiber:
1
g
,
Sugar:
8
g
,
Vitamin A:
315
IU
,
Vitamin C:
1.8
mg
,
Calcium:
81
mg
,
Iron:
1.7
mg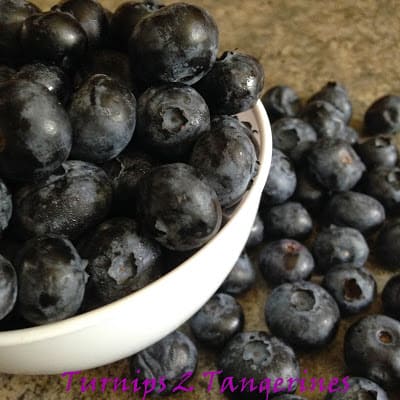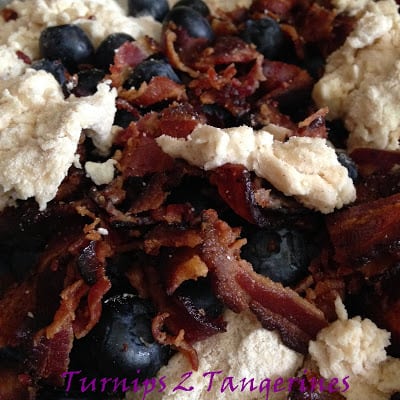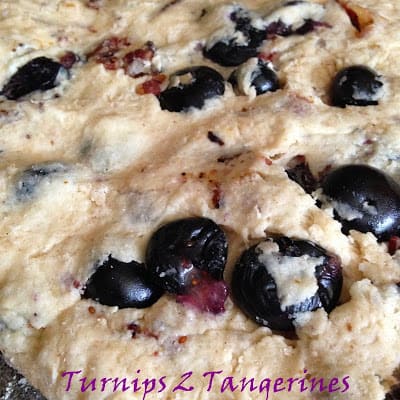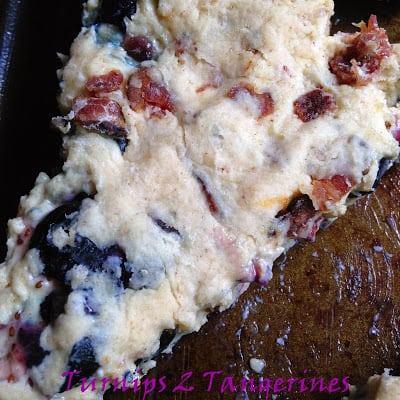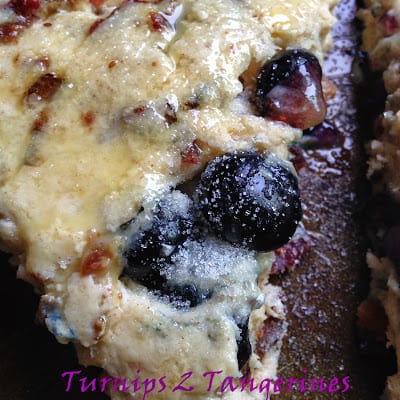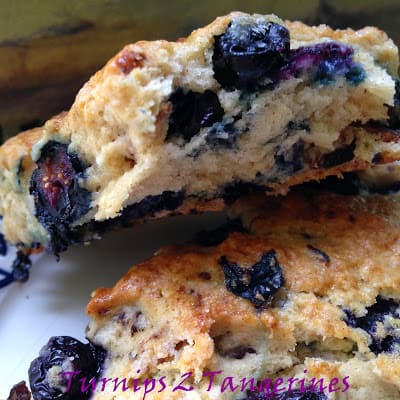 A few products used in this recipe: Nueske's Bacon, Montchevre Blueberry Vanilla Goat Cheese and Michigan Blueberries.