Fresh Blueberry Pie and Blueberry Haven
We may earn money or products from the companies mentioned in this post.
Fresh Blueberry Pie and Blueberry Haven
Today my daughter and grandkids went to Blueberry Haven to pick us some fresh blueberries. Something none of us have done before. We have partaken in strawberry picking but with this old, osteoporosis back, strawberry picking is a thing of the past for me. Besides that, this year strawberry season was short and somewhat of a bust for the most part. Which brings us to blueberries. I'll admit, picking highbush blueberries is a heck of a lot easier than picking strawberries. Two great ways to spend an afternoon, making a Fresh Blueberry Pie and Blueberry Haven.
Blueberry Haven
Blueberry Haven is family owned and operated by Duane and Moni Jarvais. Their blueberry farm is located 3.5 miles south of Clintonville WI On Hwy. 45 in Outagamie Co. They use no pesticides and natural fertilizer. Blueberry Haven was established in 2002 when the family owned operation planted over 15,000 highbush blueberry plants. Fully grown they average 5' tall. Blueberry Haven has 5 varieties that allow the picking season to run up to 8 weeks. A healthy plant can produce up to 10-15 pounds of blueberries in 3 pickings or ripening stages.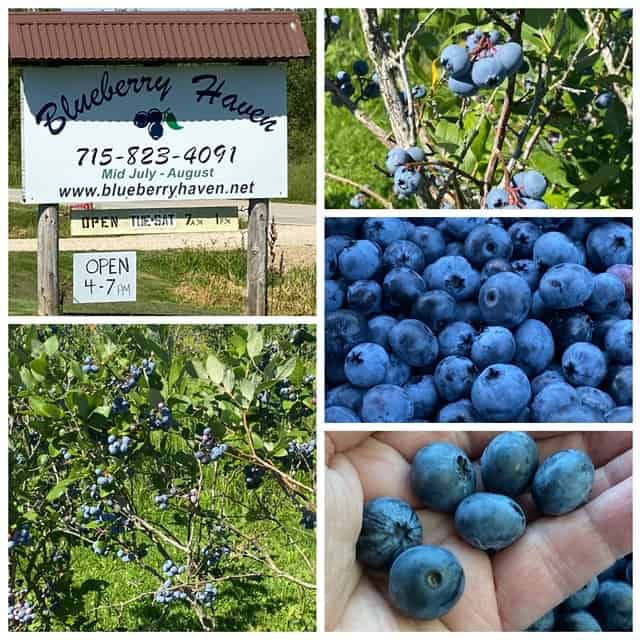 Benefits of Blueberries
Blueberries not only taste great, they are super good for you. Blueberries are rich in antioxidants, fiber and vitamins A,E and K. This small blue berry is not only packed full of antioxidants and fiber it's rich with other health benefits as well. Researchers found that blueberries have the potential of anti-aging and anti-inflammatory effects. Blueberries may delay or prevent onset of certain cancers and memory loss diseases such as Alzheimer's.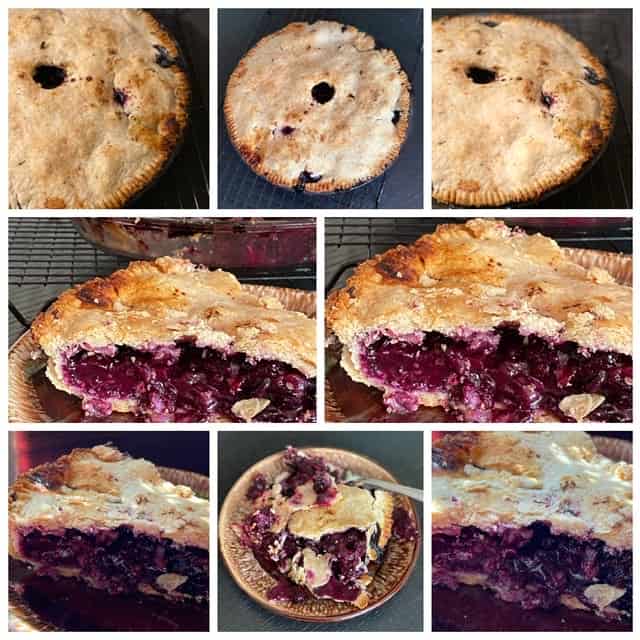 Looking for more blueberry recipes? Try these:)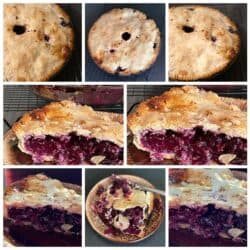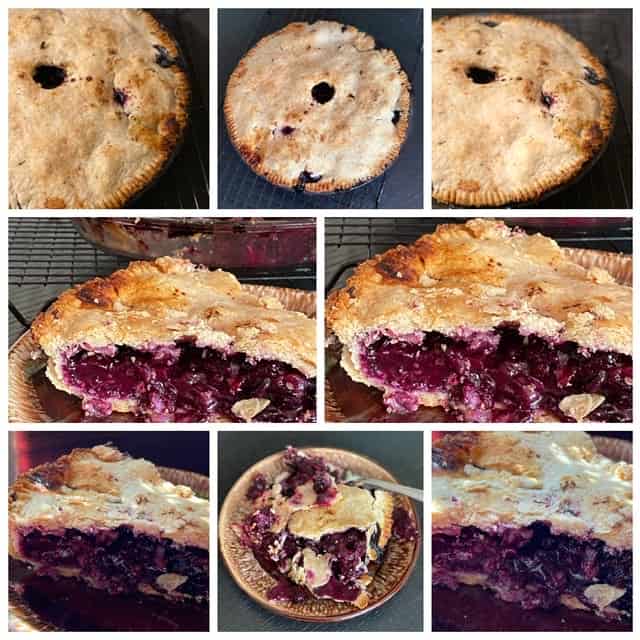 Classic Fresh Blueberry Pie
A delicious pie make with fresh blueberries.
Ingredients
Pastry

2

cups

all-purpose flour

1

teaspoon

salt

2/3

cup

shortening

4 to 6

tablespoons

cold water

Filling

3/4

cup

sugar

1/2

cup

all-purpose flour

1/2

teaspoon

ground cinnamon

6-8

cups

fresh blueberries

2

tablespoons

fresh squeezed lime juice

1

teaspoon

lime zest

1

tablespoon

butter
Instructions
In medium bowl, mix 2 cups flour and the salt. Cut in shortening, using pastry blender (or pulling 2 table knives through ingredients in opposite directions), until particles are size of small peas. Sprinkle with cold water, 1 tablespoon at a time, tossing with fork until all flour is moistened and pastry almost cleans side of bowl (1 to 2 teaspoons more water can be added if necessary).

Gather pastry into a ball. Divide in half; shape into 2 flattened rounds on lightly floured surface. Wrap in plastic wrap; refrigerate about 45 minutes or until dough is firm and cold, yet pliable. This allows the shortening to become slightly firm, which helps make the baked pastry more flaky. If refrigerated longer, let pastry soften slightly before rolling.

Heat oven to 425°F. With floured rolling pin, roll one round into round 2 inches larger than upside-down 9-inch glass pie plate. Fold pastry into fourths; place in pie plate. Unfold and ease into plate, pressing firmly against bottom and side.

In large bowl, mix sugar, 1/2 cup flour and the cinnamon. Stir in blueberries. Spoon into pastry-lined pie plate. Sprinkle any remaining sugar mixture over blueberry mixture. Sprinkle with lime juice and lime zest. Cut butter into small pieces; sprinkle over blueberries. Cover with top pastry that has slits cut in it; seal and flute. Cover edge with 2- to 3-inch strip of foil to prevent excessive browning.

Bake 35 to 45 minutes or until crust is golden brown and juice begins to bubble through slits in crust, removing foil for last 15 minutes of baking. Cool on cooling rack at least 2 hours.
When you're looking for a classic recipe, ask Betty. Betty Crocker that is:) Betty Crocker. 
If you live in or near Bear Creek or the surrounding area, (I live about an hour from Blueberry Haven) and are looking for something fun and tasty to do, head to Blueberry Haven. (Call ahead)