Salisbury Steak with Mushroom Gravy
We may earn money or products from the companies mentioned in this post.
Salisbury Steak with Mushroom Gravy
No matter what time of the year it is, there is nothing quite as satisfying as a plate of Salisbury Steak. Served with those perennial favorite side dishes of mashed potatoes and buttery peas and carrots. Of course the thick, beef-mushroom gravy that is served with the Salisbury Steak certainly doesn't hurt. It's a classic, down-home dish, often served as a "blue plate special" at truck stop restaurants and roadside diners throughout the Midwest. Salisbury Steak with Mushroom Gravy is a real bite of Americana. Served with mashed potatoes and peas and carrots, a true classic.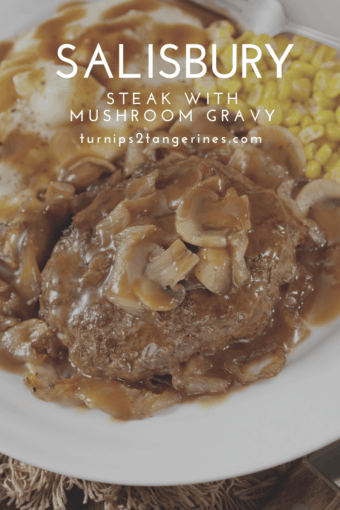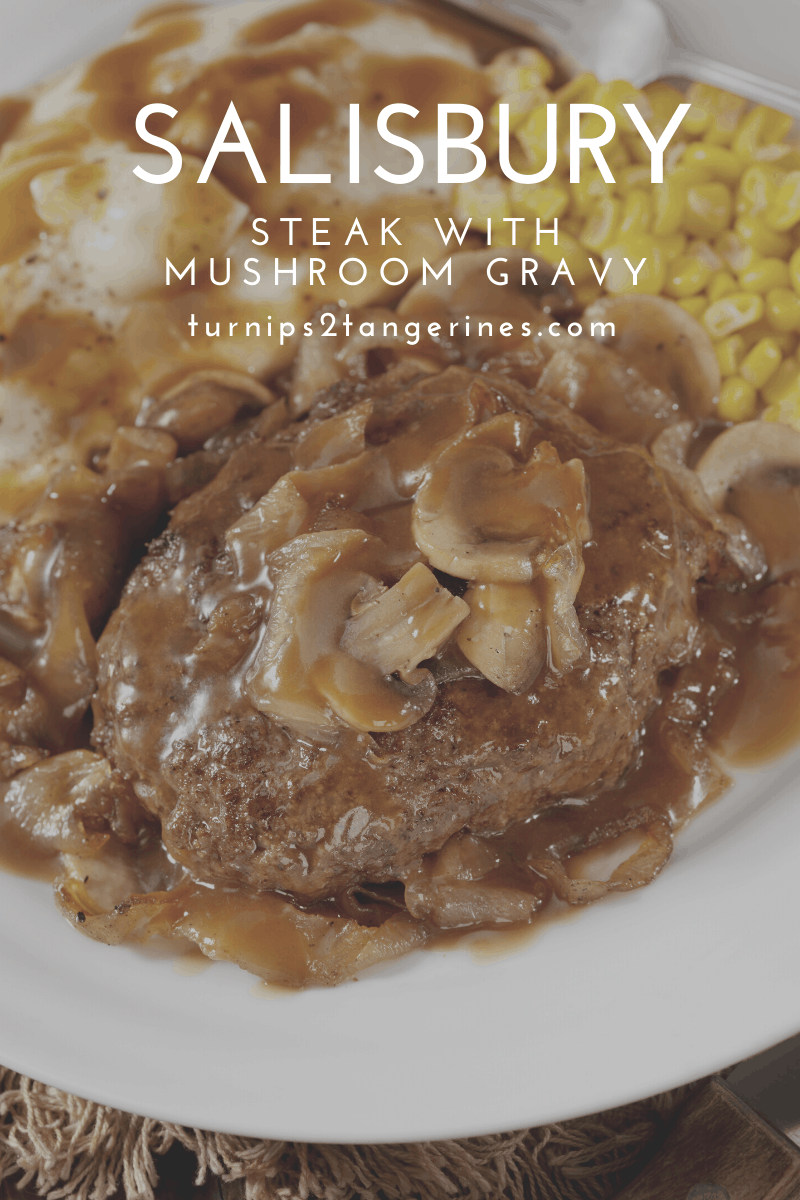 Relative to the Hamburger
Like the name implies, we have Hamburg Germany to thank for the hamburger patty. In the late 19th century, sailors from Germany brought a delicious meal to the Port of New York. The chopped beef was smoked, lightly salted and mixed with onions and breadcrumbs. In 1873, historians say that this quick, hearty meal of Hamburg steak with all the trimmings went for about 11 cents. Salisbury Steak can be best described as mini  meatloaves, cooked in a skillet and smothered in a beef gravy. With only a few extra ingredients, Salisbury Steak is an affordable dish to make. It's best served with a side that pairs well with gravy, like mashed potatoes, rice or noodles.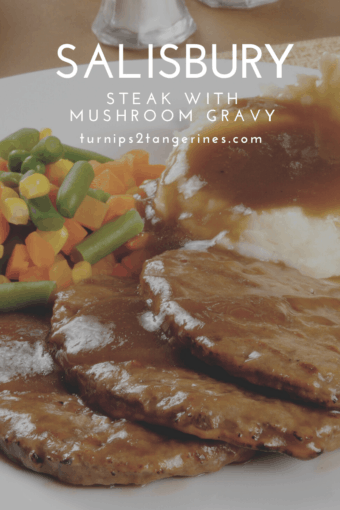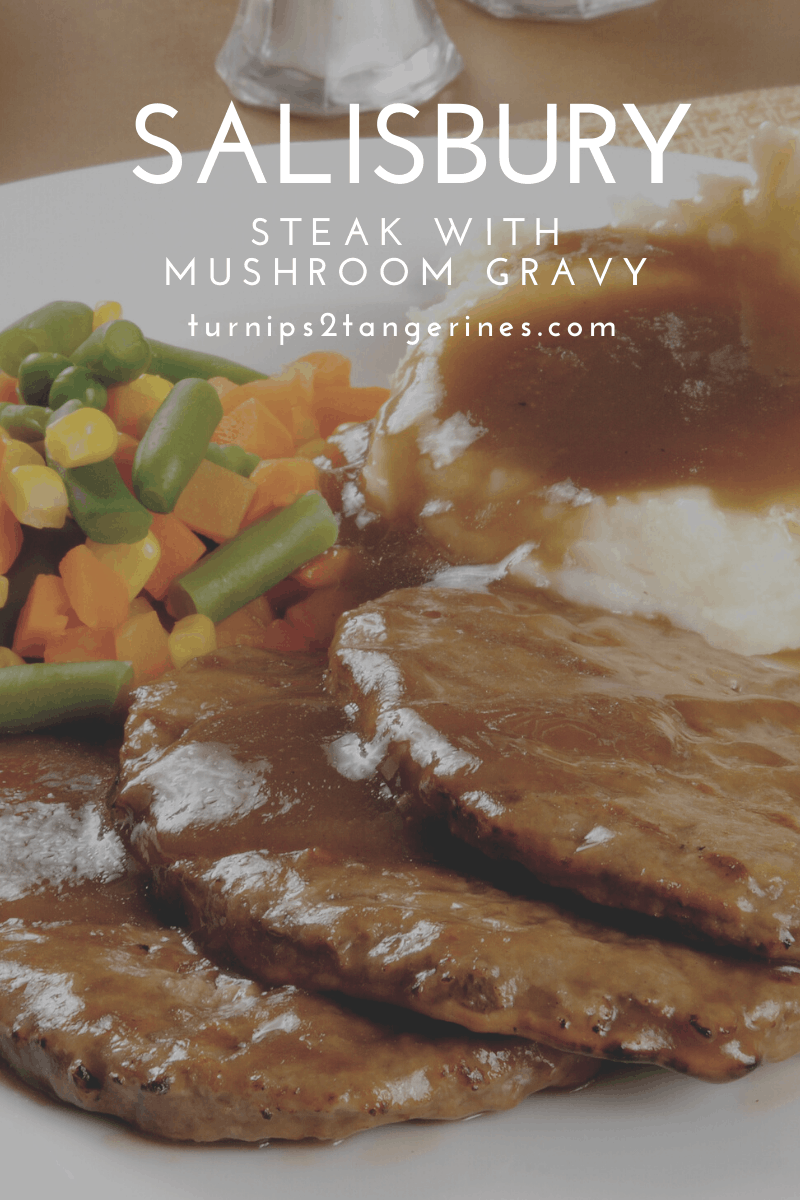 Salisbury Steak
A physician named Dr. James Henry Salisbury was an early dietician. He studied gastrointestinal health, digestion and nutrition in the mid 1800s. One of the most serious threats to American soldiers during the Civil War was a term used back then called "wasting." This was due to malnutrition and chronic diarrhea.  Dr. Salisbury was convinced that while other types of foods such as  soup, bread and root vegetables that were already provided to the soldiers, it was really protein (and specifically beef) that they needed to stay healthy and disease free.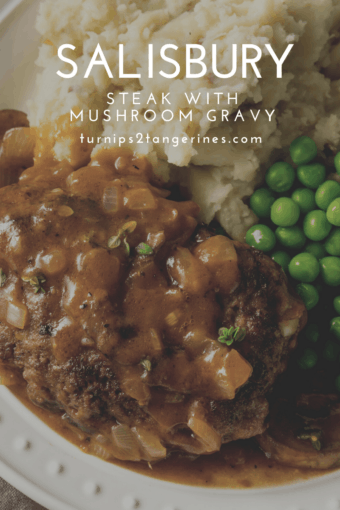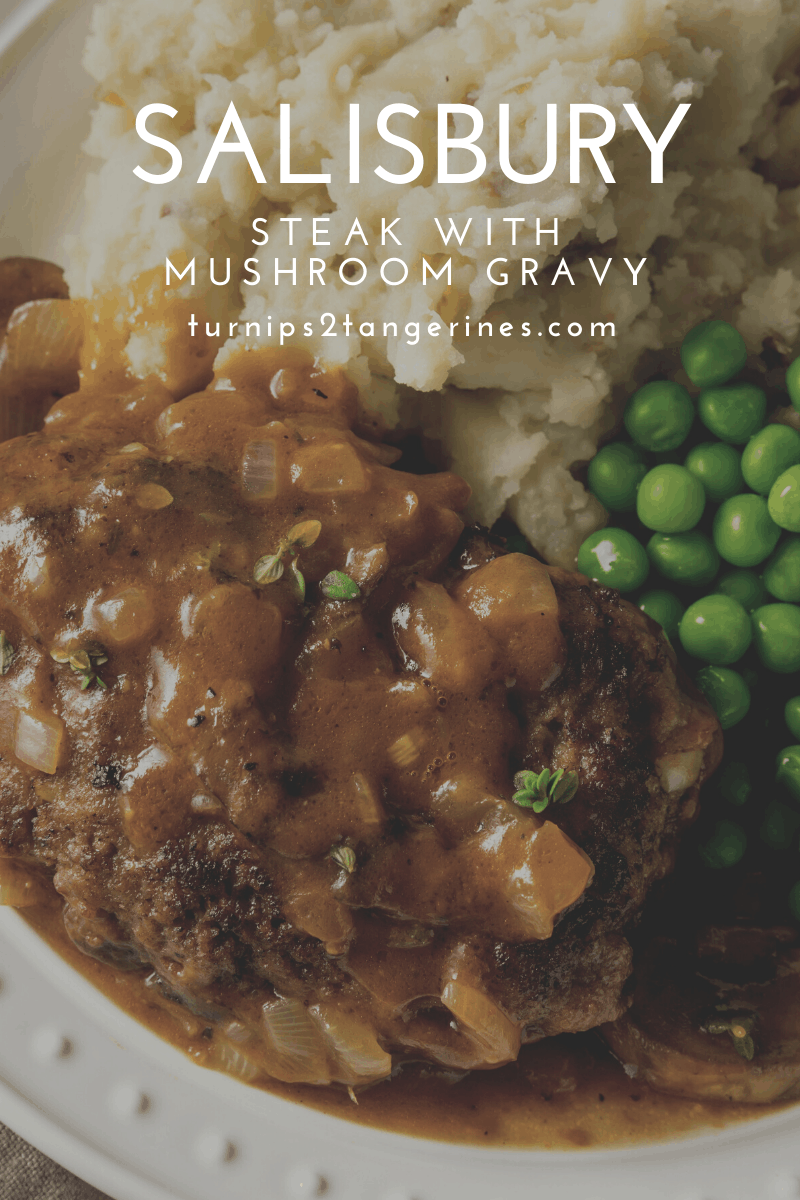 The Civil War
During the Civil War, Dr. Salisbury tested his theory by providing "chopped beef" which was a little easier to digest for the soldiers. The challenge though, would be in the preparing and cooking of the meat for the troops. Another obstacle would be in the increased costs of providing high-protein meals for them. Toward the end of the American Civil War, soldiers were looting communities in search of food. This was due to the shortage of funds to supply the advancing soldiers. Furthermore, Dr. Salisbury found that wounded soldiers who were nutritionally famished, didn't heal quickly enough to return to active duty. Both the North and South armies were forced to start addressing the issue of nutrition they provided to their troops.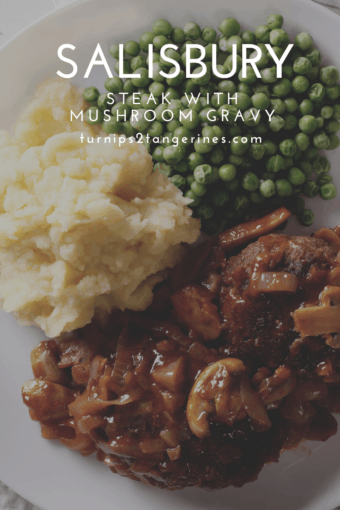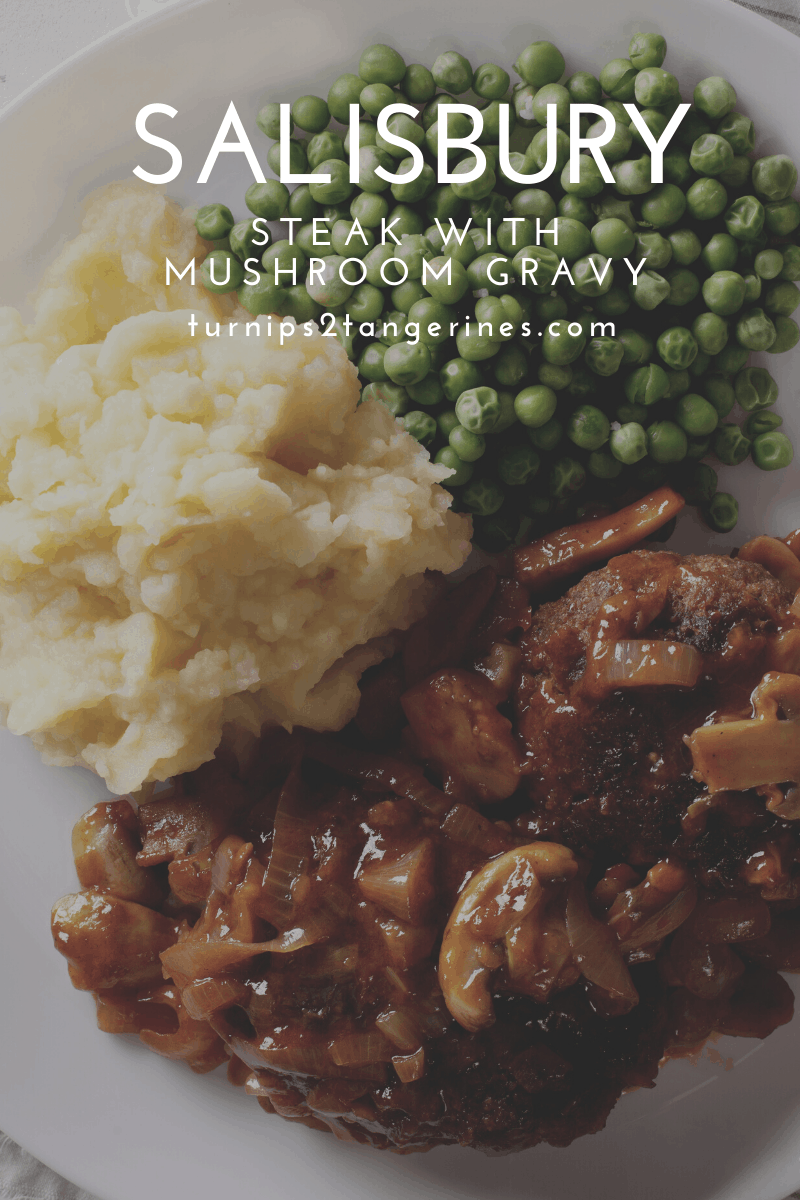 A Better Diet
After the war, Dr. Salisbury wrote a book called "The Relation of Alimentation and Disease" The book could be one of the first real diet trending publications. It helped people to understand the link between health and a well-balanced diet. A diet rich in fruits, vegetables and a diet which included animal proteins rich in B vitamins. Dr. James Henry Salisbury was a pioneer in diet and nutrition. He understood and recognized the importance of including meat in your diet. He was certainly the first to explain why eating a well-balanced diet was so important.
UP NEXT: Impossibly Easy French Apple Dessert Squares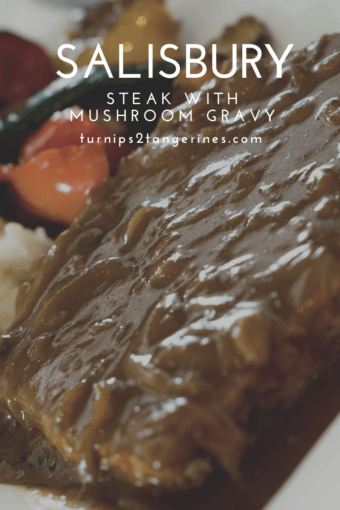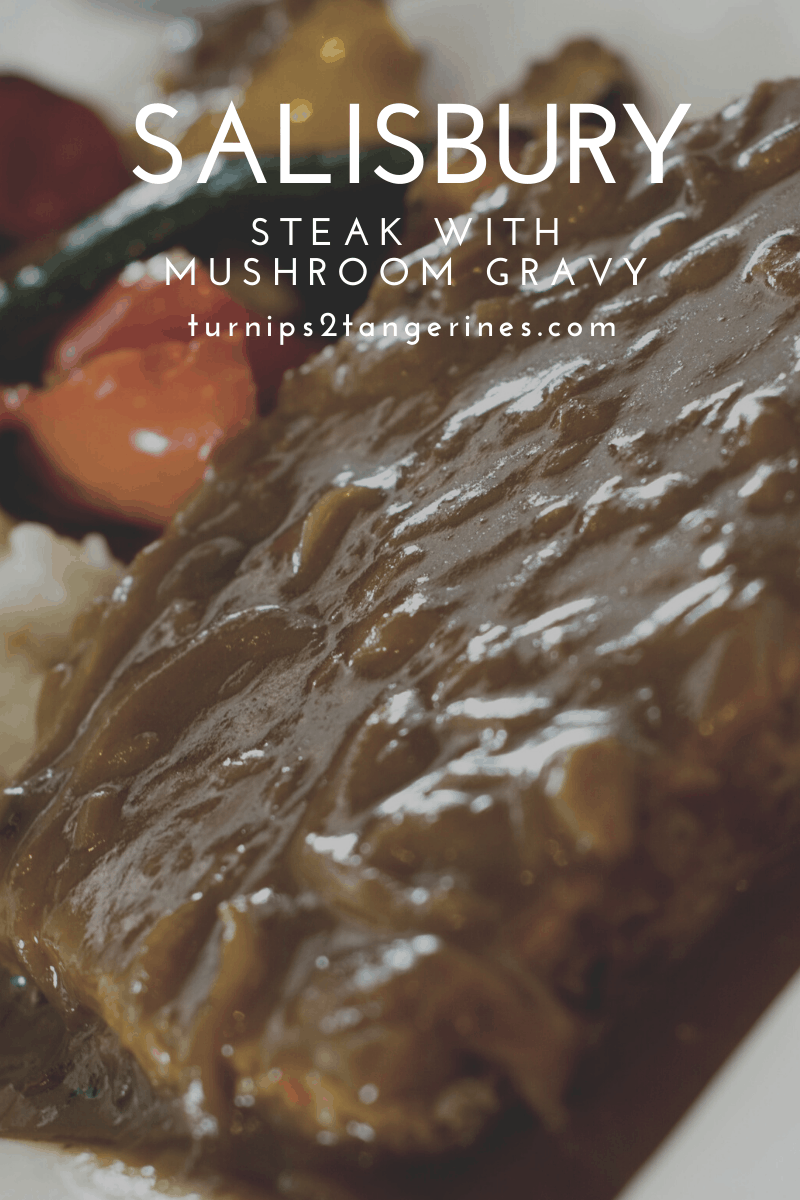 Not So Much
I have a confession to make. Personally, I'm not a fan of Salisbury Steak. Nope, not so much. Thankfully, I remember eating Salisbury Steak only once as a kid. My hubby on the other hand, grew up on Salisbury Steak. Growing up in the 60's & 70's, having a mom who worked full-time, plus attending Catholic grade school, he was doomed from the get go. Salisbury Steak was on the school cafeteria lunch menu often and at home, T.V. Dinners. Salisbury Steak, instant mashed potatoes and that melody of carrots and peas, that no kid ever ate, was his norm.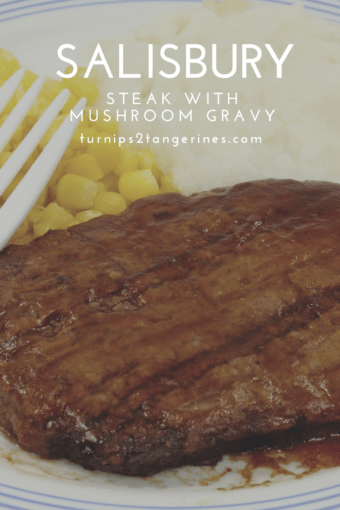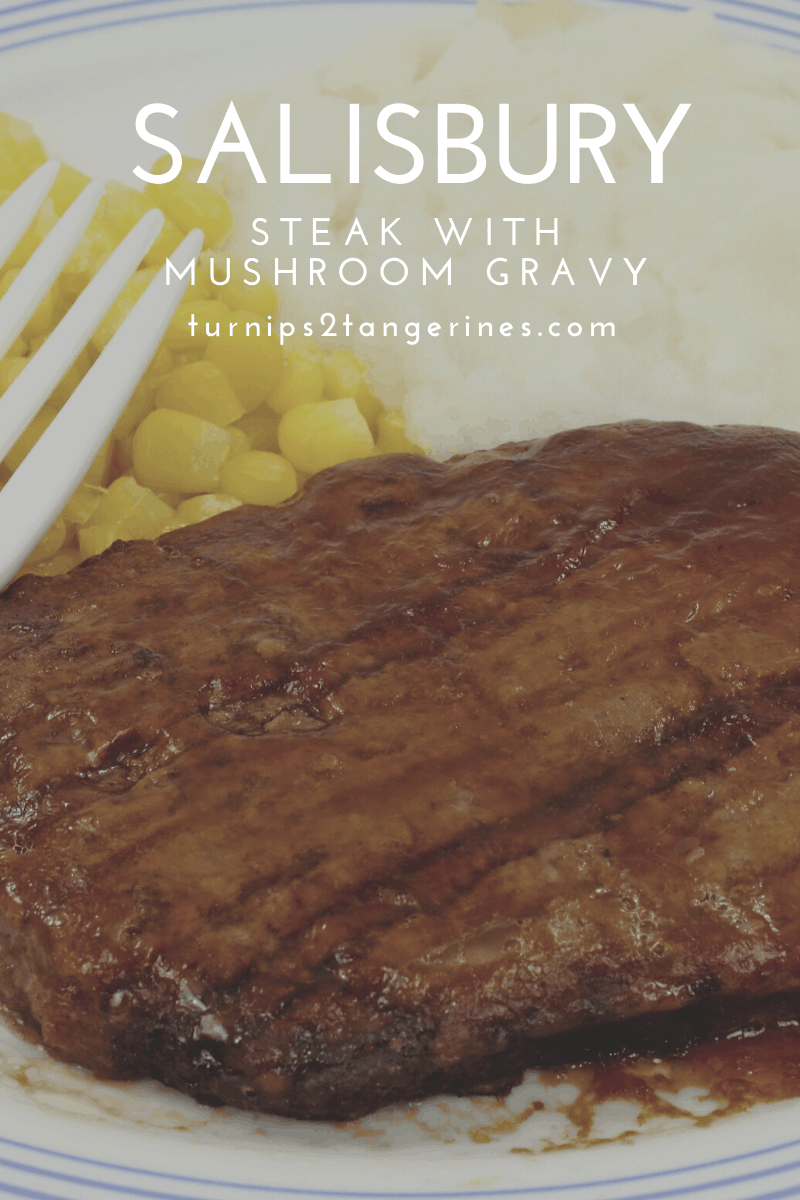 My disdain towards Salisbury Steak can be traced back to my childhood. I too grew up in the 60's & 70's. Liberated mom's got out of the kitchen and went to work. Along with mom's independence came the dreaded T.V. dinners and pot pies. My introduction to Salisbury Steak came in a 3 compartment foil tray, swimming in a brown "gravy." I remember eating the mashed potatoes but didn't touch the wrinkled peas and perfectly cut cubed carrots. One bite of the spongy meat (definitely not steak) turned me off Salisbury Steak for life.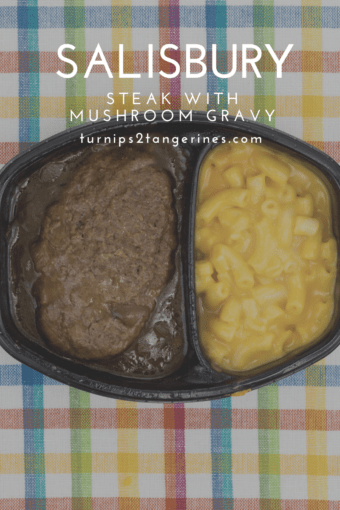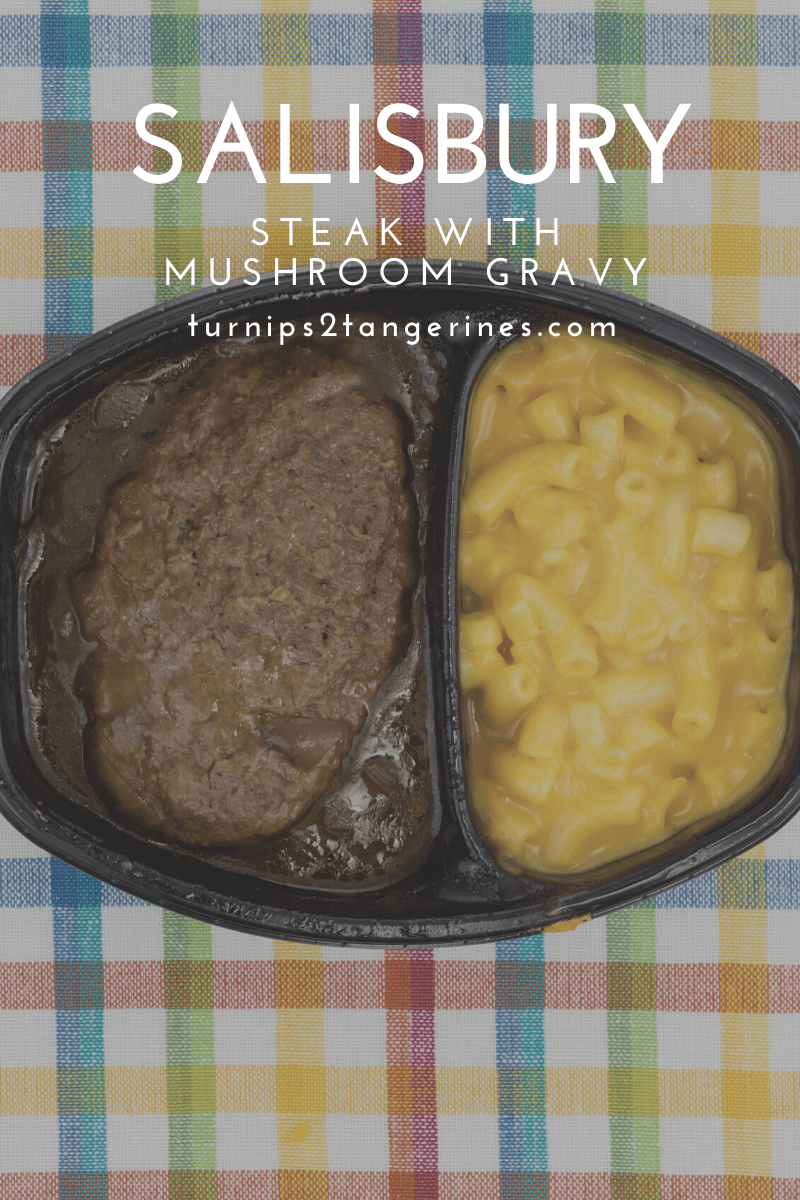 Second Time Around
However, another rendition of Salisbury Steak came years later when my then hubby and I were invited to some friends house for dinner. We sat down to dinner, at our respective plastic T.V. trays and was given a plate piled high with instant mashed potatoes and canned creamed corn. I was then asked if I would like one or two slices of On-Cor Salisbury Steak. (Apparently, they loved the stuff.) Well geez, let me think here…hmm, how does none sound! Oh for the love of god…I'll take one please, I squeaked out and proceeded to choke it down. Needless to say, I've never had a craving for Salisbury Steak.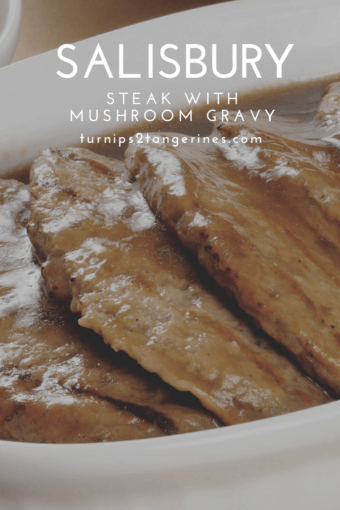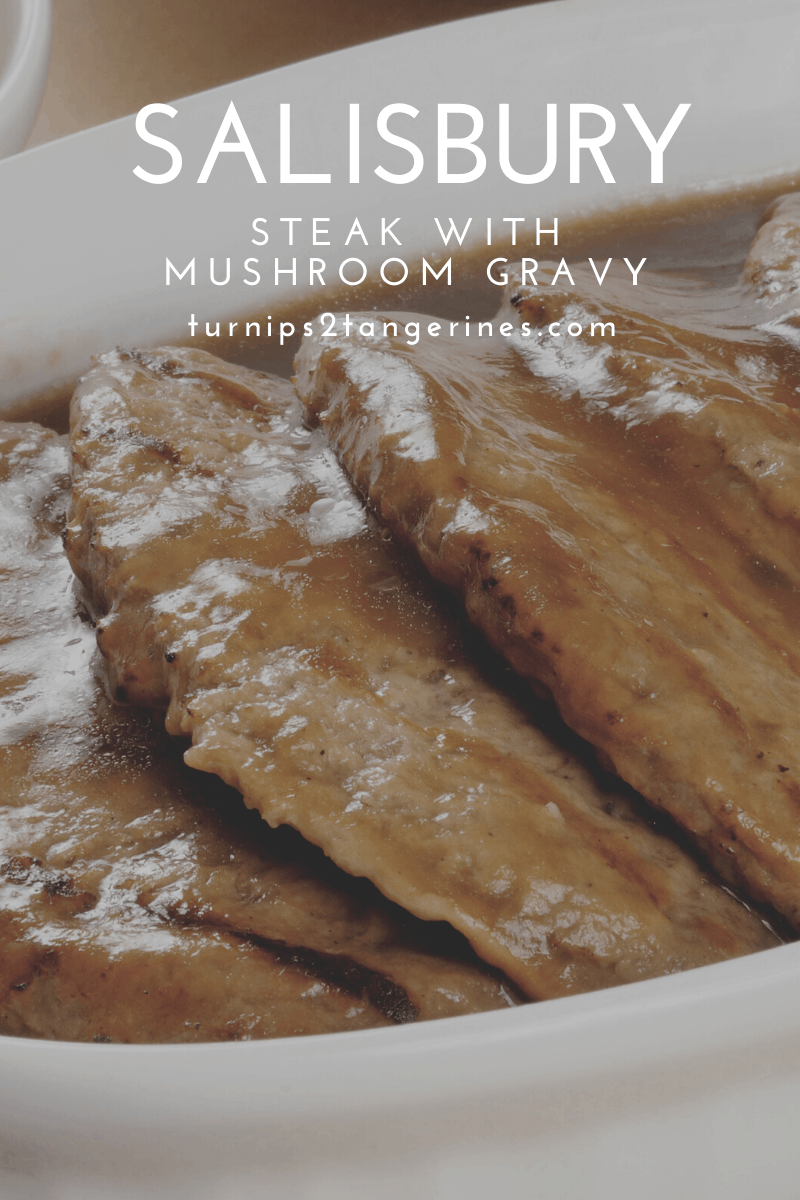 Why Then?
You're probably wondering why I'm writing a post about Salisbury Steak, if I don't even like Salisbury Steak, right? Well, my hubby loves Salisbury Steak and he loved this recipe. Plus, I'm sure there are many people out there somewhere who love it too. So to be fair, sometimes you have to write and make things you don't particularly like. There aren't many things I don't eat but Salisbury Steak, Salmon and Liver & Onions are those few things I can't do….I've tried, but just can't. Well enough rambling already! If you love Salisbury Steak as much as my hubby, I hope you like this recipe too.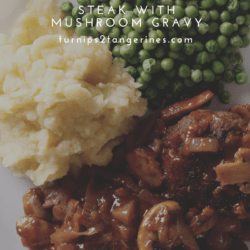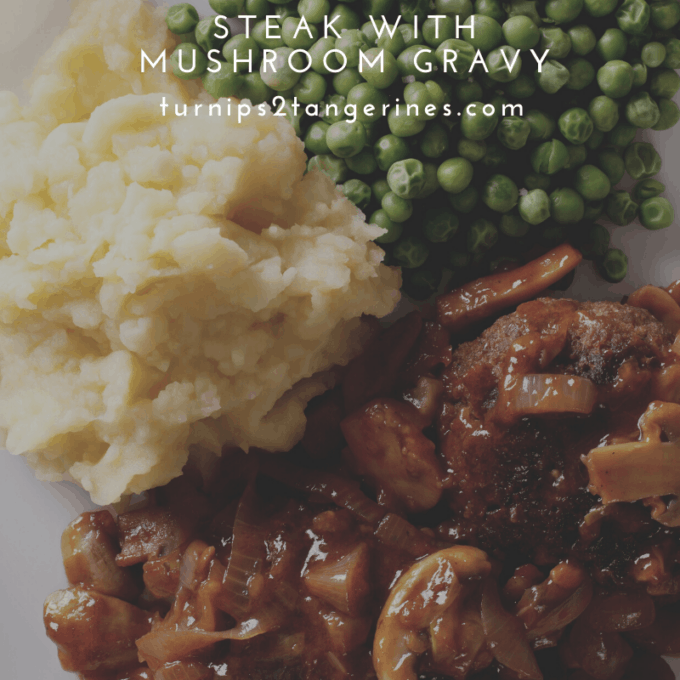 Salisbury Steak with Mushroom Gravy
Ingredients
1

pound

ground beef

½

pound

ground pork

Salt and pepper

,

to taste

1

teaspoon

garlic powder

1

teaspoon

onion powder

1

tablespoon

Worcestershire sauce

½

cup

plain dry bread crumbs

1

small onion

,

finely chopped

1

egg

,

beaten

2

tablespoons

water

1

tablespoon

vegetable oil

1

can

,

10 1/4 ounces Campbell's Beef Gravy

1

can

,

10 ¼ ounces Campbell's Golden Mushroom Soup
Instructions
Thoroughly mix the beef, pork, salt, pepper, garlic powder, onion powder, Worcestershire sauce, bread crumbs, onion, egg and water in a bowl. Shape into 4 oval patties.

Heat the oil in a 10-inch skillet over medium-high heat. Add the patties and cook for 10 minutes, flip over and cook another 10 minutes or until well browned on both sides. Remove patties from skillet and set aside. Add sliced mushrooms to skillet and sauté over medium heat until tender, about 10 minutes. Pour off any fat.

Stir golden mushroom soup into mushroom mixture. Return patties back to skillet. Add the beef gravy and reduce the heat to low. Cover and simmer for 20 minutes or until the patties are done. Recipe Note: If mixture appears to thick, stir in a few tablespoons water or beef broth.
Products Mentioned in Post:
Campbells Soup
On-Cor Salisbury Steak
Images: CANVA
Here are more tasty ground hamburger recipes:
Layered Hamburger Bake
Old Fashioned Meatloaf
Doritos Hamburger Bake Dish
Meatloaf Skull
Recipe slightly adapted from Campbells Soup Recipes.