Old Fashioned Meatloaf
We may earn money or products from the companies mentioned in this post.
Old Fashioned Meatloaf
The humble Old Fashioned Meatloaf. I don't think meatloaf gets as much credit as it deserves, after all isn't meatloaf at the top of the most peoples
comfort food list? I definitely is at the top of my list. Meatloaf was one of the first "dinners" young brides made, at least in my generation. Meatloaf with strips of bacon on top, mashed potatoes and canned creamed corn, was the first meal I ever made as a young bride…that was over 40 years ago!
Same Recipe
Many things have changed in my life since then but one thing that has stayed the same is my meatloaf recipe…why change a good thing! I may change up the seasonings for time to time or maybe I'll use buttery crackers in place of the saltine crackers, but all in all, it's the same basic recipe. Another thing, I have always made my meatloaf in a glass baking dish, (ex. Pyrex 13 x 9) instead of a loaf/bread pan. I like to lay strips of bacon on my meatloaf, this makes it easier to drain off the bacon fat. Make sure to make extra meatloaf, so you'll have left overs to make meatloaf sandwiches.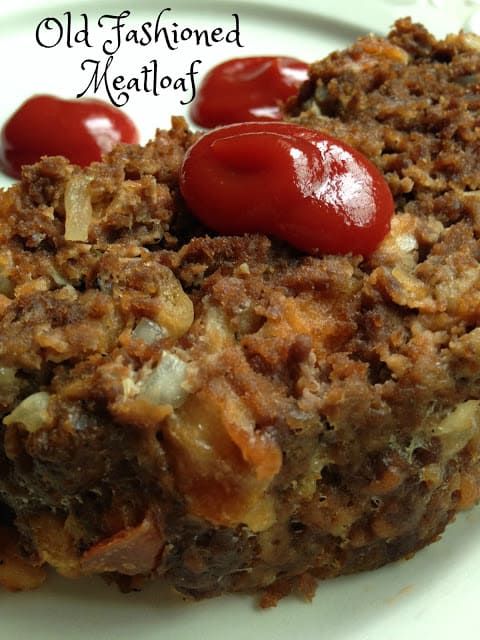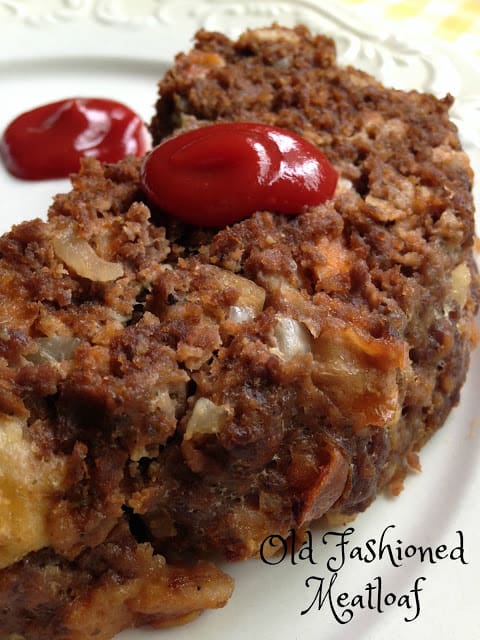 Years Ago
Years ago, mom's made meatloaf to help stretch their food budget a little farther. Waay  back when, families were larger which meant more mouths to feed. Meatloaf was on the menu as a weekly special in many families, mine included. When I had a family of my own, meatloaf was on the menu often and for the same reasons as the mom's before me. I now make meatloaf once in a while or when I want good old, comfort food.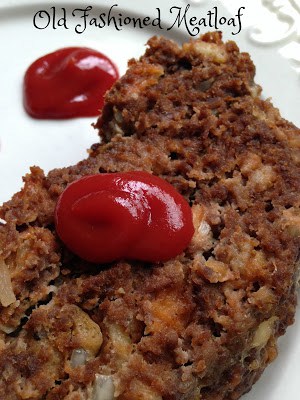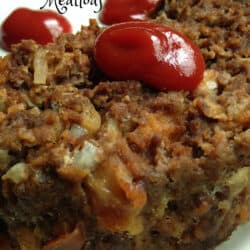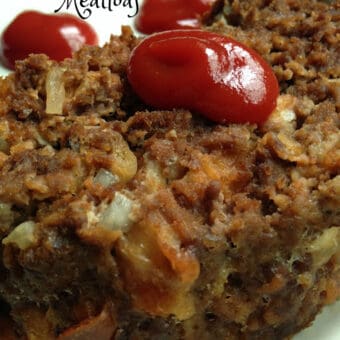 Old Fashioned Meatloaf
An old favorite made in the Air Fryer!
Ingredients
1 1/2

pounds

ground beef

1/2

pound

ground pork

1/2

pound

bulk mild sausage

1

envelope

meatloaf seasoning, optional

1/4

teaspoon

each salt and pepper

1

small

onion, diced

1

egg, lightly beaten

1/3

cup

ketchup

4

slices

soft bread, cubed

1

tablespoon

Worcestershire sauce

15

crackers, crushed

barbecue sauce
Instructions
In a large bowl, mix all ingredients together.

Form meat mixture into a large loaf shape.

Divide loaf into 2 or 4 servings. Form into mini loaves.

Place mini meatloaves in air fryer (my air fryer only holds 2 at a time)

Air fry at 370 for 20 minutes. Turn meatloaves over and air fry an additional 10 minutes. Spread a small amount of barbecue sauce on top of meatloaves. Air fryer an additional 2-3 minutes.

*Cooking times will vary depending on the type of air fryer, type of meat used and personal preference.
This recipe makes individual 'heart-shaped' Mini meatloaves. Mini Meatloaves and Honey Ginger Carrots. For this recipe we used Mc Cormick Meatloaf Seasoning