Whole Wheat Sourdough Cinnamon Rolls
We may earn money or products from the companies mentioned in this post.
Whole Wheat Sourdough Cinnamon Rolls
Whole Wheat Sourdough Cinnamon Rolls are made with whole wheat flour, cinnamon, and a fed sourdough starter. The inside swirl is filled with s mixture of cinnamon, brown sugar and chopped pecans, raisins and mini chocolate chips. You can add one or all three of the add-in ingredients. I like the mixture of all three, pecans, raisins and mini chocolate chips but you can certainly go with one, two or all three.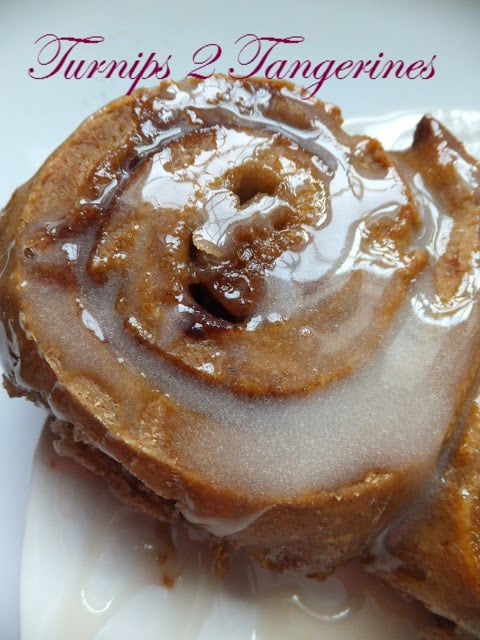 Sourdough Cinnamon Rolls
Sourdough starter adds a nice tang to these delicious sweet cinnamon rolls. Cinnamon rolls made with a sourdough starter are not as "fluffy" as regular, yeast-based cinnamon rolls but they sure are delicious just the same. Drizzled with a simple glaze of confectioners sugar, maple syrup and milk or heavy cream. This super maple glaze is also delicious on sugar cookies, pumpkin bread or anything else that needs some sweetening up.

Sourdough
Add some tang to your life and make up a batch of sourdough cinnamon rolls. In fact, make a loaf of sourdough bread, scones, muffins or even pancakes. I have used my sourdough starter in just about everything. Here are a few of our favorite sourdough recipes: Cheese Bacon and Sourdough Biscuits, Apple Walnut Sourdough Muffins, and Sourdough Cinnamon Raisin Bread.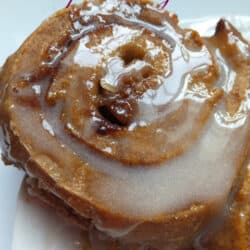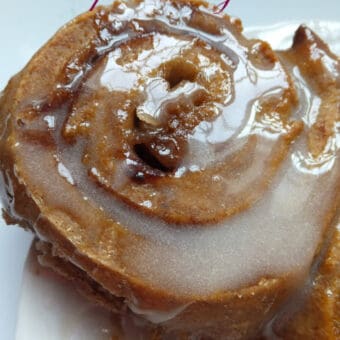 Whole Wheat Sourdough Cinnamon Rolls
Sourdough Whole Wheat Sourdough Cinnamon Rolls are out of this world!
Ingredients
1 1/2

cups

sourdough starter

1 1/2

cups

whole wheat flour

1 1/2

cups

all-purpose flour

2/3

cup

milk

2

tablespoons

maple syrup or honey

1 1/2

teaspoons

vanilla extract

1

tablespoon

oil

1

teaspoon

salt

1/2

teaspoon

baking soda

1/2

cup

brown sugar

3

tablespoons

butter, softened

1

teaspoon

cinnamon

1/2

cup

chopped pecans, raisins and/or mini chocolate chips

1/4 to 1/2

cup

confectioners' sugar

1

tablespoon

maple syrup

1 to 2

tablespoons

milk or cream
Instructions
The afternoon before you plan to make your cinnamon rolls; Mix together your fed sourdough starter and 1 cup of the whole wheat flour. Cover with plastic wrap and let sit about 6 hrs. Add the remaining ingredients to form dough. Add enough flour to make the dough workable. The dough should still be sticky but should be soft. Knead 5 to 8 minutes. Add more flour only if necessary. Place dough in an oiled bowl, cover with a damp cloth and leave in a warm place to rise overnight.

The next morning, punch down the dough and transfer to a floured surface. Roll into a rectangle, about 12 x 8 inches. Using your fingers, spread the softened butter over the entire surface of the dough, sprinkle with brown sugar, cinnamon, nuts and/or raisins. Starting at long side of the rectangle, roll the dough into a long log, working gently. Be careful not to tear the dough. Pinch the ends together to seal. Cut the rolls using a serrated knife or a piece of unflavored, waxed dental floss.

Place the rounds in a greased 13 x 9 glass baking dish. Let rise 1 to 2 hours or until doubled in size. Preheat oven to 350º Once risen, bake rolls for about 20 to 25 minutes.

Make Glaze:

Whisk together the confectioners' sugar, maple syrup and enough milk or cream to make into a drizzle consistency.

Remove rolls from oven, let cool slightly and cover with with glaze.
Easy Monkey Bread aka Bubble Bread is a super delicious breakfast treat. Bubble bread can be made sweet or savory with most recipe leaning towards sweet.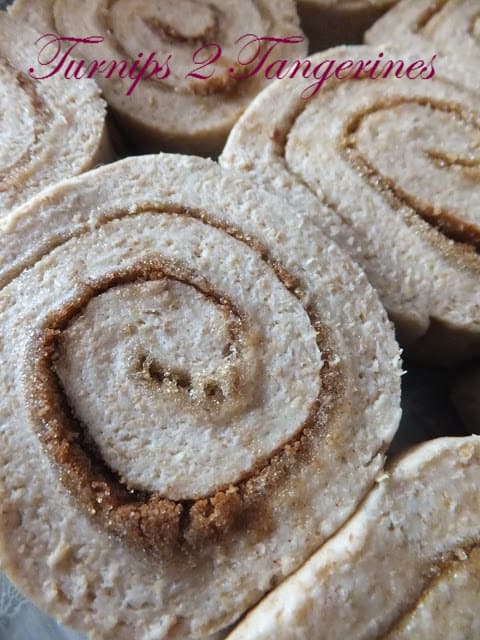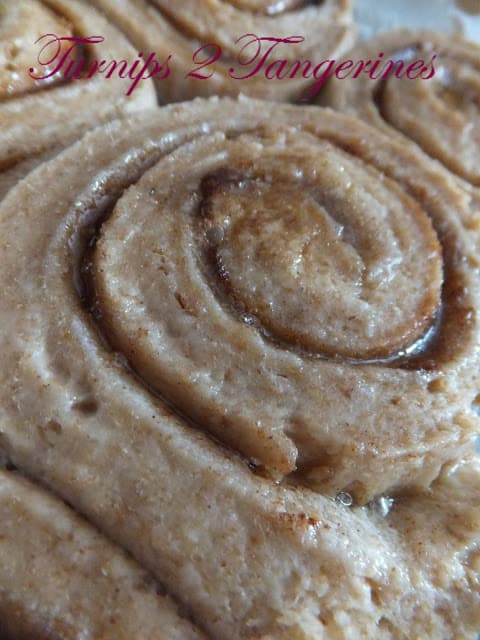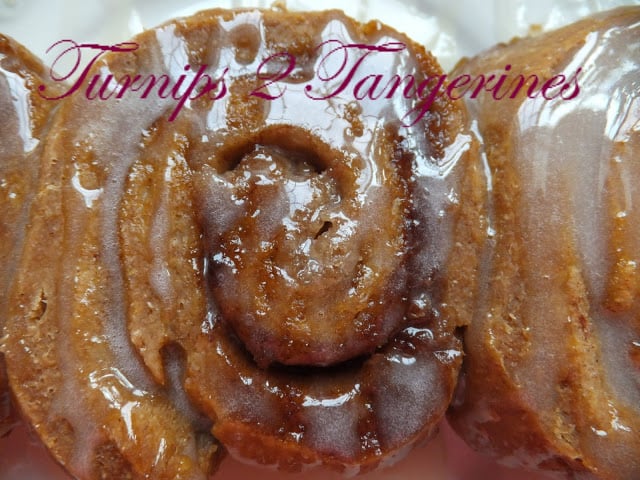 For this recipe we used King Arthur Flour