Sourdough Cheese Rolls
We may earn money or products from the companies mentioned in this post.
Sourdough Cheese Rolls
Sourdough Cheese Rolls are wonderful! Tangy from the sourdough starter and with a cheesy flavor from the cheddar cheese. You can change the flavor of the rolls, simply by changing the cheese you use in the recipe. You can add one or two teaspoons of your favorite seasoning blend to the dough for added flavor. The rolls are about the size of a golf ball, slightly bigger, the perfect bite size.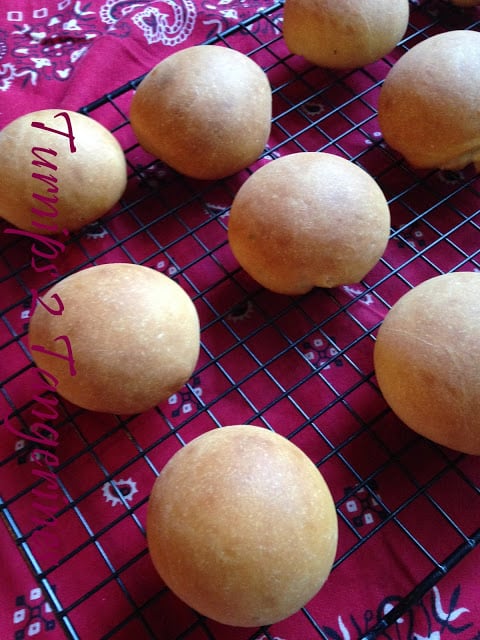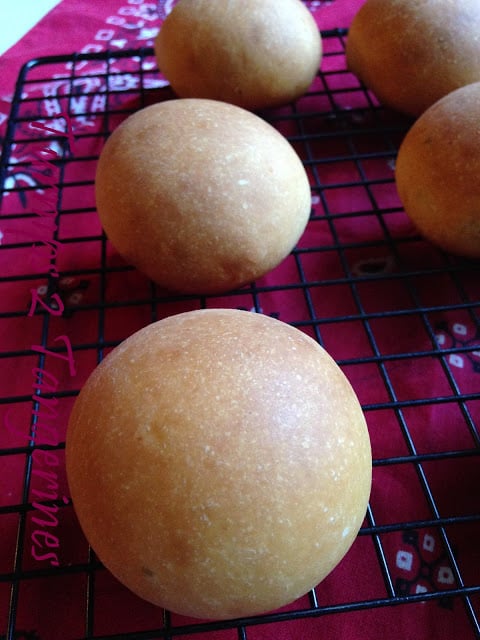 Change the Cheese
To change the flavor of these rolls simply change the cheese used. Here are a few suggestions: shredded white cheddar cheese, pepper jack cheese for an added kick, garlic-dill flavored cheese, perfect with fish. Another suggestion would be to add sliced green onions, crispy bacon or diced ham. Experiment and see what you come up with. Me and the hubby fell in love with these little beauties.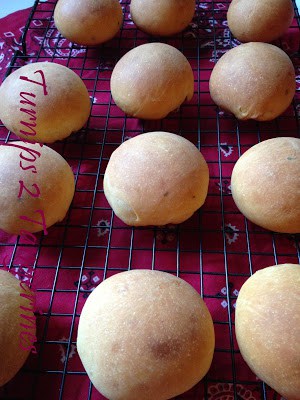 Sourdough
Is basically a bread with a slightly sour, tangy flavor created by using a special yeast starter as the leavener. San Francisco is well known for its superior sourdough bread and many food stores in the area sell packages of dry sourdough starter for home bread baking enthusiasts. Though most sourdoughs are made from all-purpose flour, whole-wheat flour and rye flour and be used to create super sourdough starters.
Sourdough Recipes
If you're looking to expand your sourdough baking experience or you're new to sourdough and want an easy recipe to get your starter, we have got you covered. Here is just a sample of the sourdough recipes we have here on Turnips 2 Tangerines. Sourdough Blueberry Muffins, Sourdough Corn Fritters, Carrot Raisin Sourdough Muffins and Sourdough Cinnamon Raisin Bread.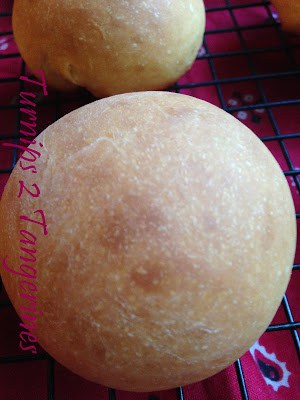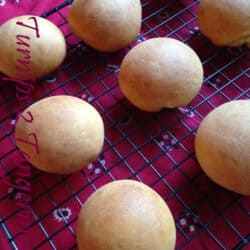 Sourdough Cheese Rolls
Super delicious served with anything!
Ingredients
1

teaspoon

instant yeast

3/4

cup

warm water

1

cup

sourdough starter

1/4

cup

sugar

1/4

cup

butter, softened

1

egg

2

teaspoons

salt

1/2

teaspoon

baking soda

1

cup

shredded cheddar cheese

4 to 4 1/2

cups

flour

1-2

teaspoons

garlic and herb seasoning blend

,

optional
Instructions
In a large bowl, dissolve yeast in warm water; let stand a few minutes until mixture bubbles. Then mix in the starter, sugar, butter, egg, salt, baking soda, cheese and 3 1/2 cups of the flour and onion garlic seasoning blend of using. Mix well. Turn out onto a floured board and knead for 5 to 8 minutes, kneading in enough of the remaining 1 cup flour to make a soft dough. Place in a lightly greased bowl; turn to coat the top. Cover loosely and let rise 1 1/2 to 2 hours or until doubled. Punch down, turn out onto a floured board or counter top. Cover loosely and let the dough rest for 10 minutes.

Divide dough into 24 pieces.With oiled hands, shape into balls and place at least 2" apart on greased baking sheets. Cover loosely with plastic wrap and let rise again until double, about 30 to 45 minutes.

Bake at 375º for about 20 minutes.

Remove from oven and serve warm with butter.
Wisconsin Cheese
Wisconsin Garlic and Dill Havarti cheese visit: Henning's Wisconsin Cheese . Henning's has been making delicious cheese for over 100 years. Located in the heart of rural Wisconsin near Kiel WI. As the old saying goes, Let's go to Kiel so we can Kiel-over. Henning's has been making quality cheese generation after generation and continues to do so today. This tradition of making delicious cheese started in 1914 and is still going strong in 2018.