Rotel Famous Cheese Dip
We may earn money or products from the companies mentioned in this post.
Rotel Famous Cheese Dip
Rotel Famous Cheese Dip has been making an appearance on our appetizer table for a very long time. The first time I had this dip and left with the recipe, I was at a graduation party given by a super nice lady named Toby. The party was for her son, who had graduated from high-school. I can't believe I still remember that considering it was a lifetime ago. It was the first party I was invited too after my divorce. I wonder whatever happened to Toby?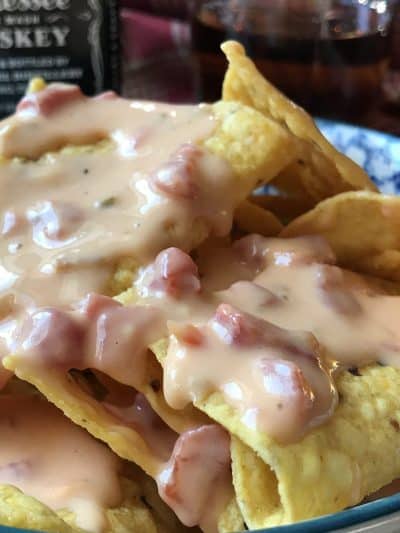 Queso or Cheese Dip
Whether you call this dip Cheese Dip or Queso Dip, one thing is for certain, it's fast, easy and affordable. With only 2 ingredients, you certainly won't find an easier dip to make. This dip goes by many different names and has been made just about every which way you could possibly think of. Personally, I still prefer the original recipe which calls for using plain Velveeta cheese but we have spiced things up a bit and used Mexican Velveeta instead.
[easy-image-collage id=19693]
Happy New Year!
How will you be celebrating New Year's Eve? This year we will have the pleasure of ringing in the New Year with our three grandkids. I was never a big 'party animal' on New Year's Eve, preferring to stay home and celebrate quietly. I think the last few years we may have already been asleep by midnight, so it will be 'strange' to be out and about on New Year's Eve. "Let's Party!" and "Let's Live A Little!" are no longer part of my vocabulary.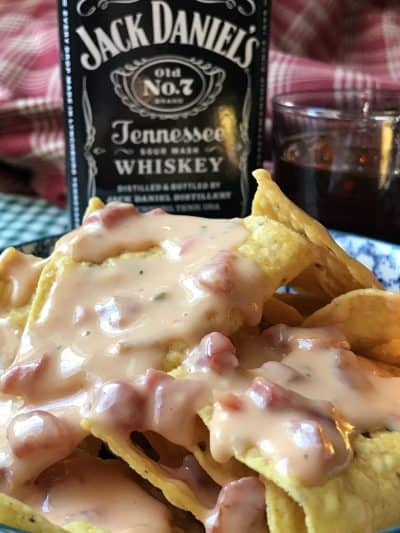 Resolutions
Whichever way you choose to celebrate New Year's Eve, party like you mean it! But don't drink and drive! Don't start 2019 off with a ticket, big hefty fine and your license revoked. Not cool, not cool at all. As for me, hopefully in 2019 I will shed those few stubborn lbs. that have been hanging around my mid-section for a few years now. (Ok, I'll be honest, it's been 10 years) Cross your fingers and wish me luck, I'm gonna need it. So on that note, I'm going to say good-bye (for awhile) to a dear old friend…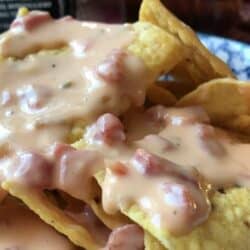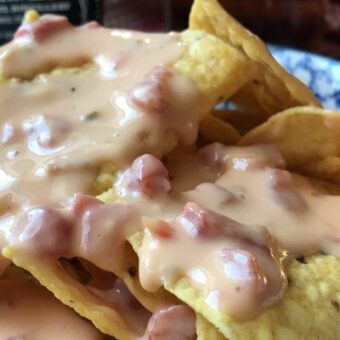 Classic Rotel Cheese Dip
A simple and easy cheese dip that has been around for a long time, which means its got to be good!
Ingredients
1

10 oz can

Ro*Tel Original Diced Tomatoes & Green Chilies, undrained

1

16 oz package

Mexican Velveeta, cut into 1/2-inch cubes
Instructions
To make in microwave, combine undrained tomatoes and Velveeta in 1-1/2-quart microwave-safe dish; cover. Microwave on HIGH 5 minutes or just until Velveeta melts, stirring after 3 minutes. Remove from microwave; stir until mixture is blended. CAUTION: Dish will be hot; use hot pads.

Serve warm as a dip with tortilla chips.
Looking for more recipes to 'dip' into?  Wasabi Stuffed Shrimp, Radish Dip and 80's Poolside Bean Dip.