Boursin Cheese and Smoked Salmon Bites
We may earn money or products from the companies mentioned in this post.
Boursin Cheese and Smoked Salmon Bites
If you need a quick and easy appetizer for the game this weekend, this recipe is the one for you. Not only is it fast, easy and delicious, it's easy on the waist-line too. When I was younger, I looked at things differently. I liked to look at things that were "easy on the eyes" in more ways than one:) Now it's all about what's easy on the waistline! Boursin cheese and Smoked Salmon Cucumber Bites are the perfect game day appetizer and they're pretty easy on this "old" waistline.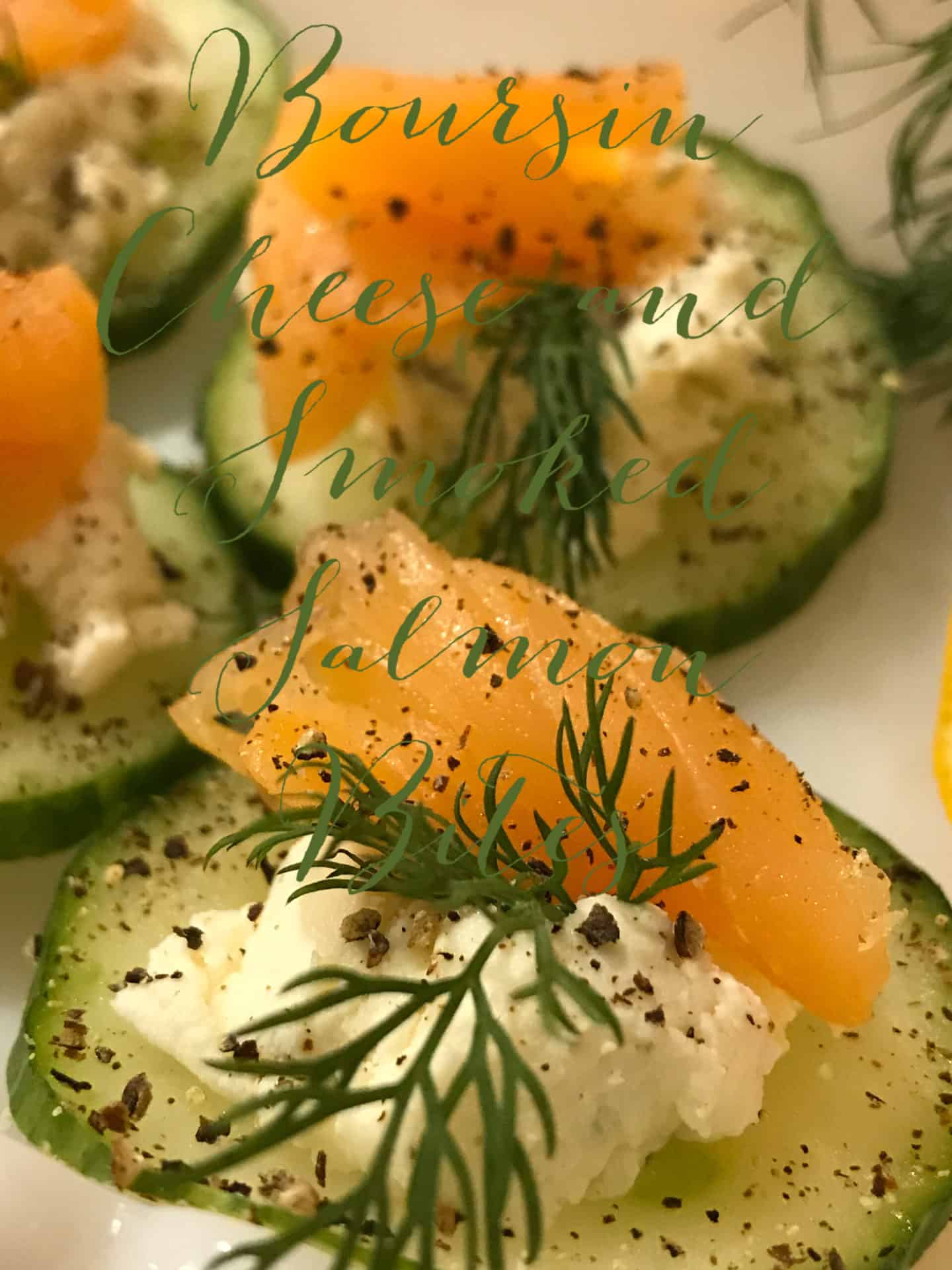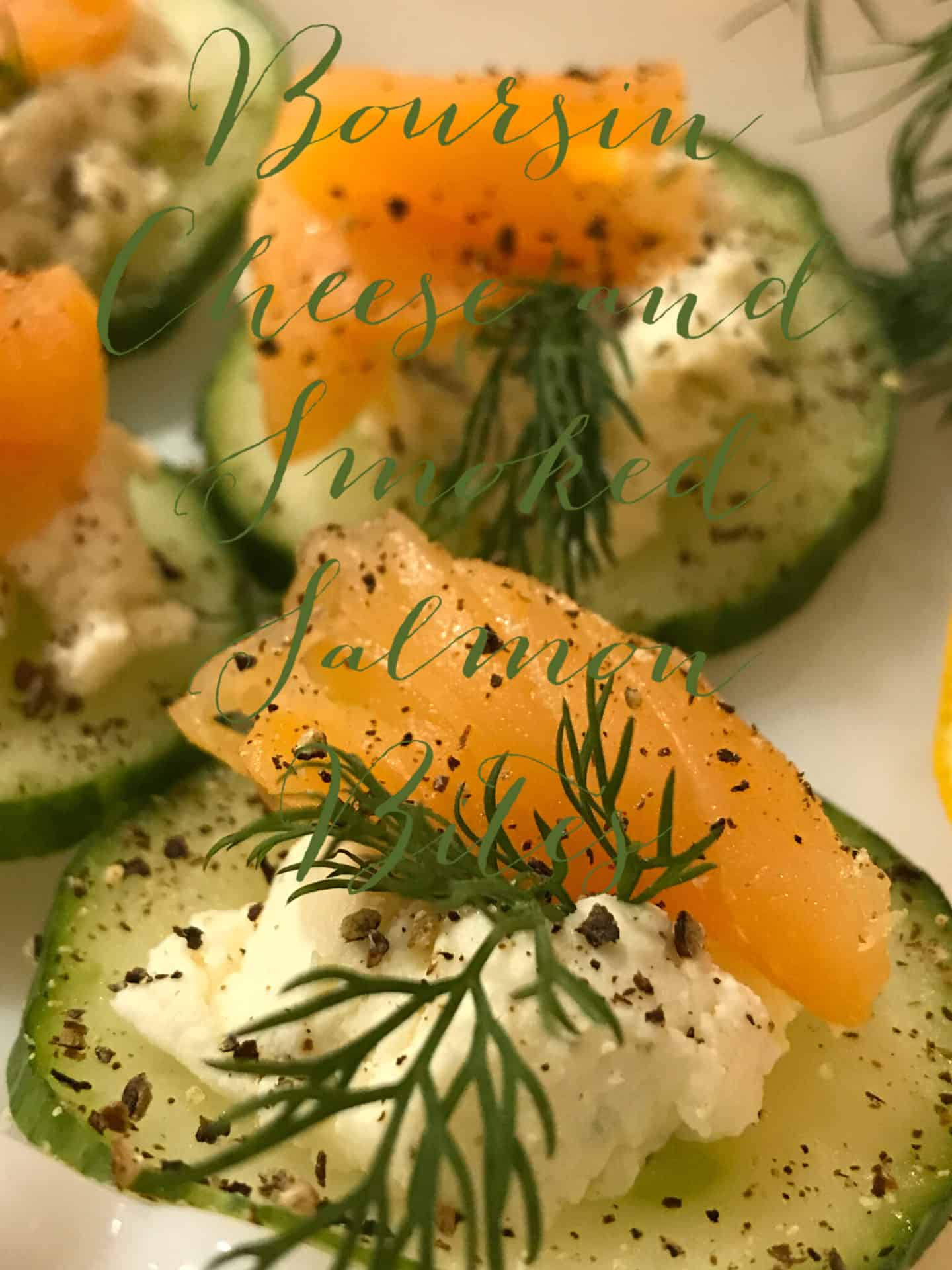 Boursin Cheese
Created in 1957 by Frenchman Frank Boursin, this triple-cream cheese is made with pasteurized cow's milk. Boursin has a smooth, creamy texture and a base flavor that's mild and delicate. It comes in several styles, all flavored. Garlic and herbs, black pepper, shallots and chives and figs, raisins and nuts. The most recent to this line is a light Boursin, which has 78% less fat and 64% fewer calories. If you have yet to try this delicious cheese, pick some up ASAP. Boursin Cheese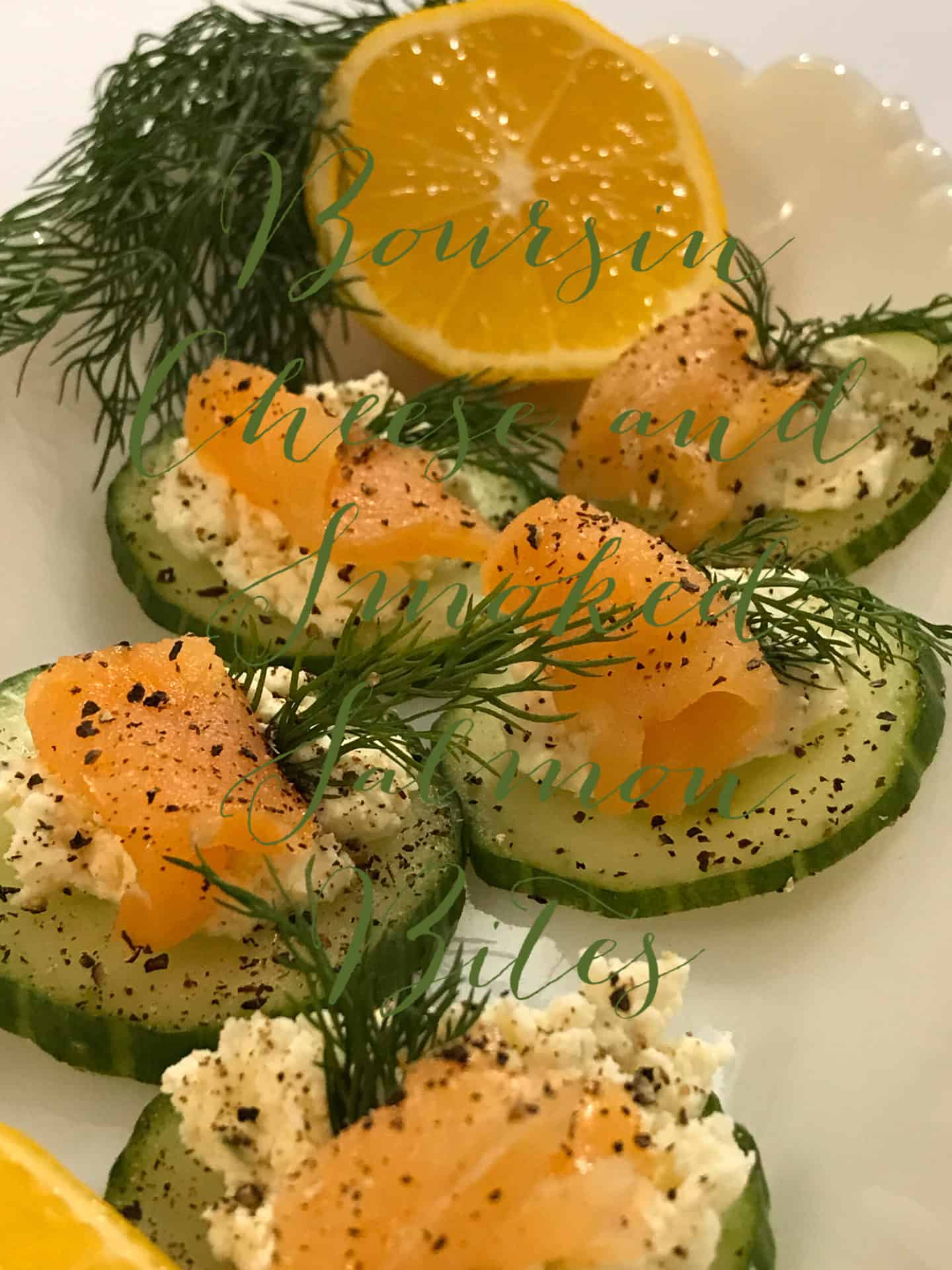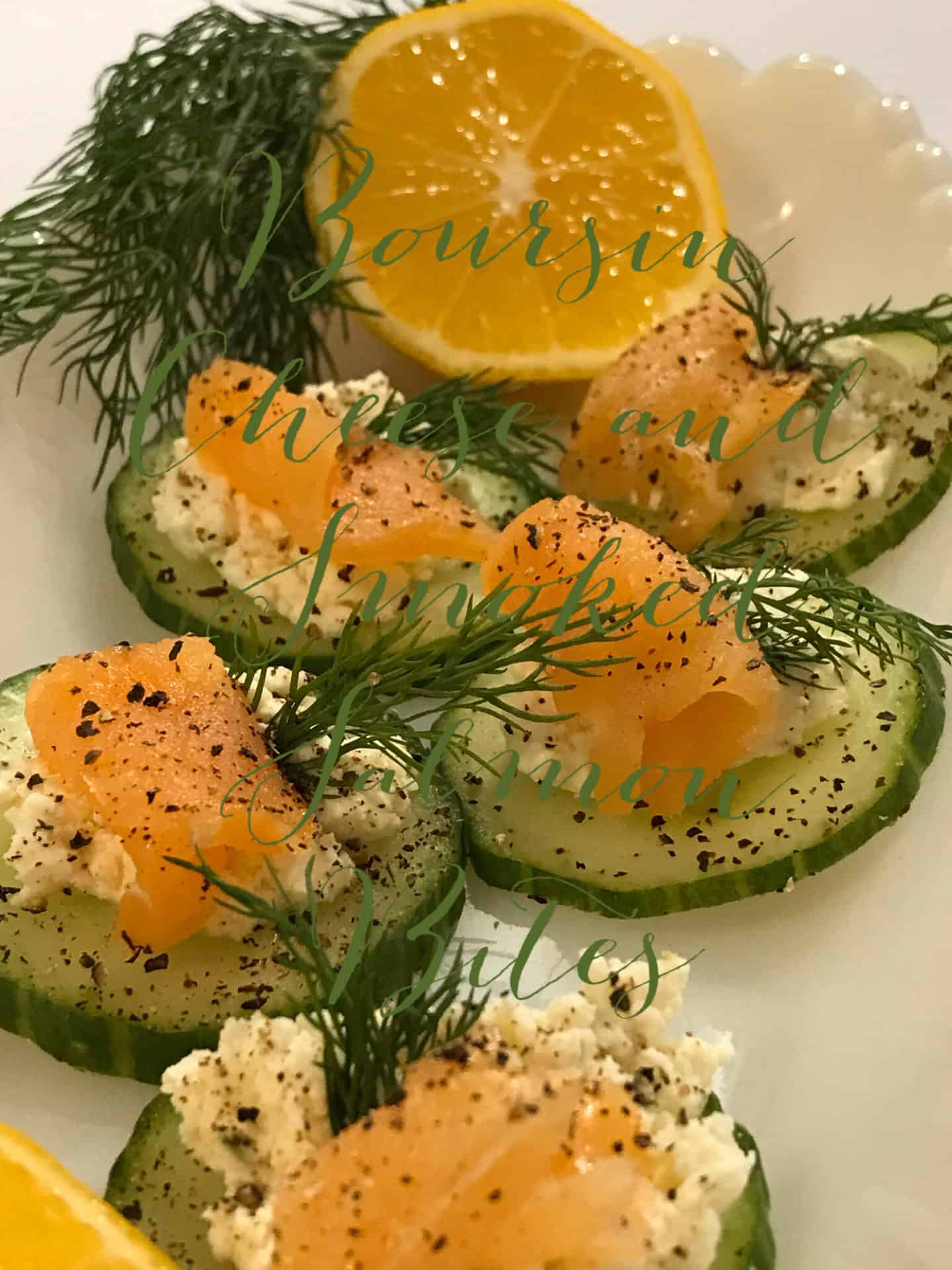 English Cucumber
English cucumbers can grow up to 2 feet long, are virtually seedless and supposedly burpless. They're sold shrink wrapped in plastic. All cucumbers are sold year-round, with the peak season from May to August. Choose smooth, brightly colored skinned cucumbers and avoid those that are shriveled or have soft spots.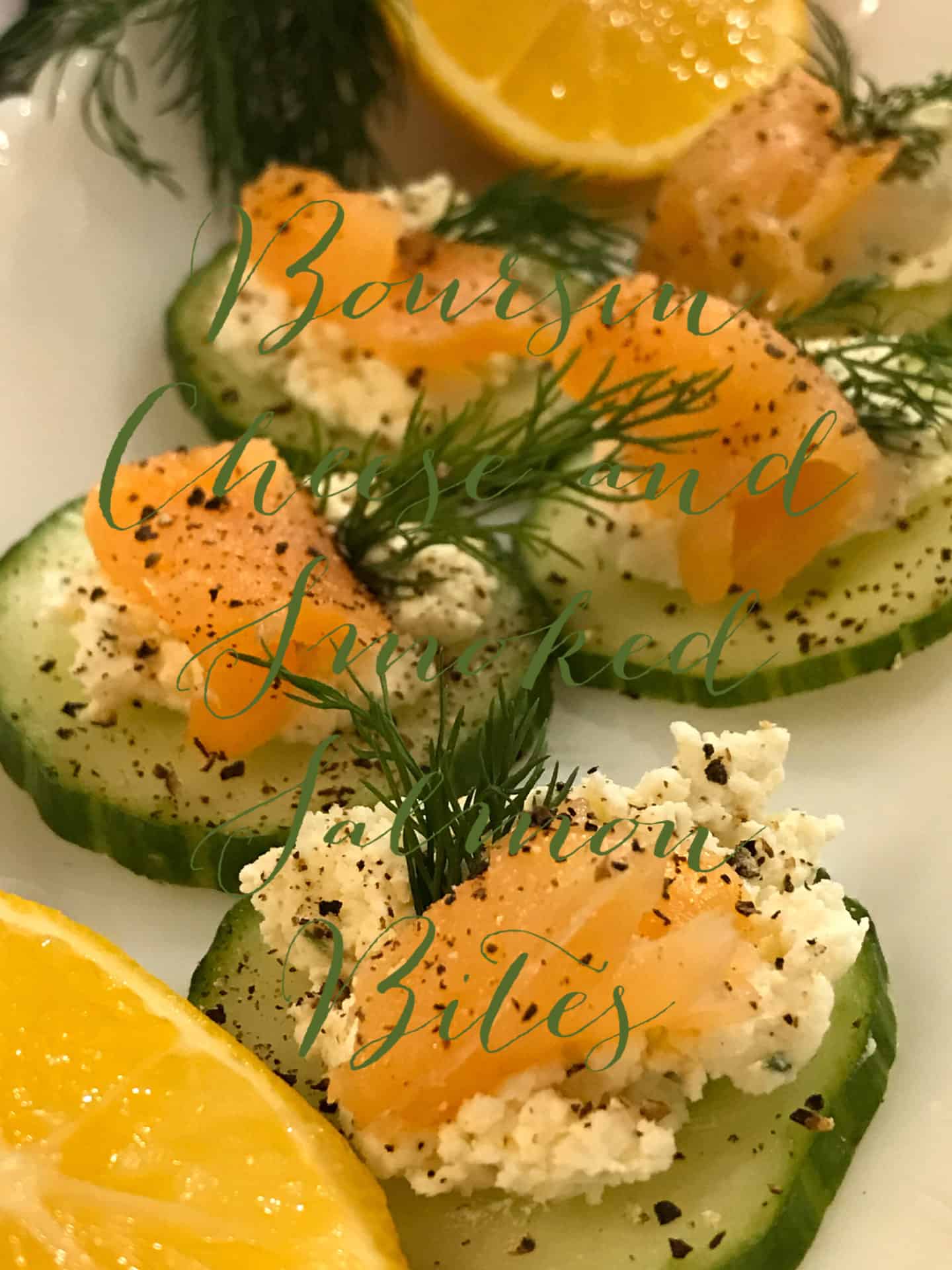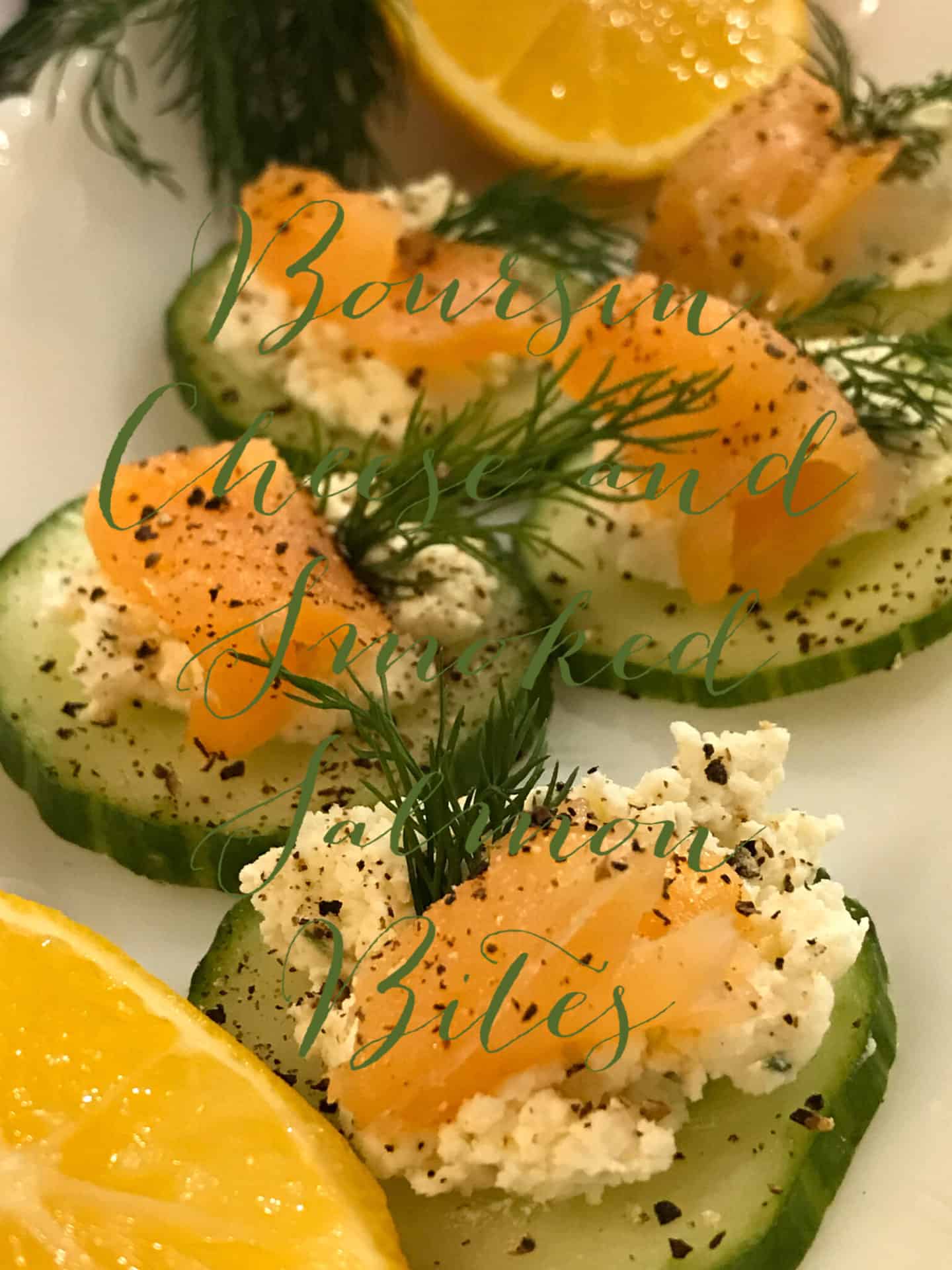 Add Some Veggies
If you're hosting an appetizer-themed party, don't forget to include fruit and vegetable appetizers. This will help to "off-set" some of the more calorie laden snacks, which we all know and love. I always feel better about my diet, if I can nibble on a few celery sticks between mouthfuls of bean dip. Veggie trays are nice in all but there is so much more you can do with vegetables. Cheese Stuffed Cucumber Bites and  Stuffed Cherry Tomatoes with a Kick, just to name a few.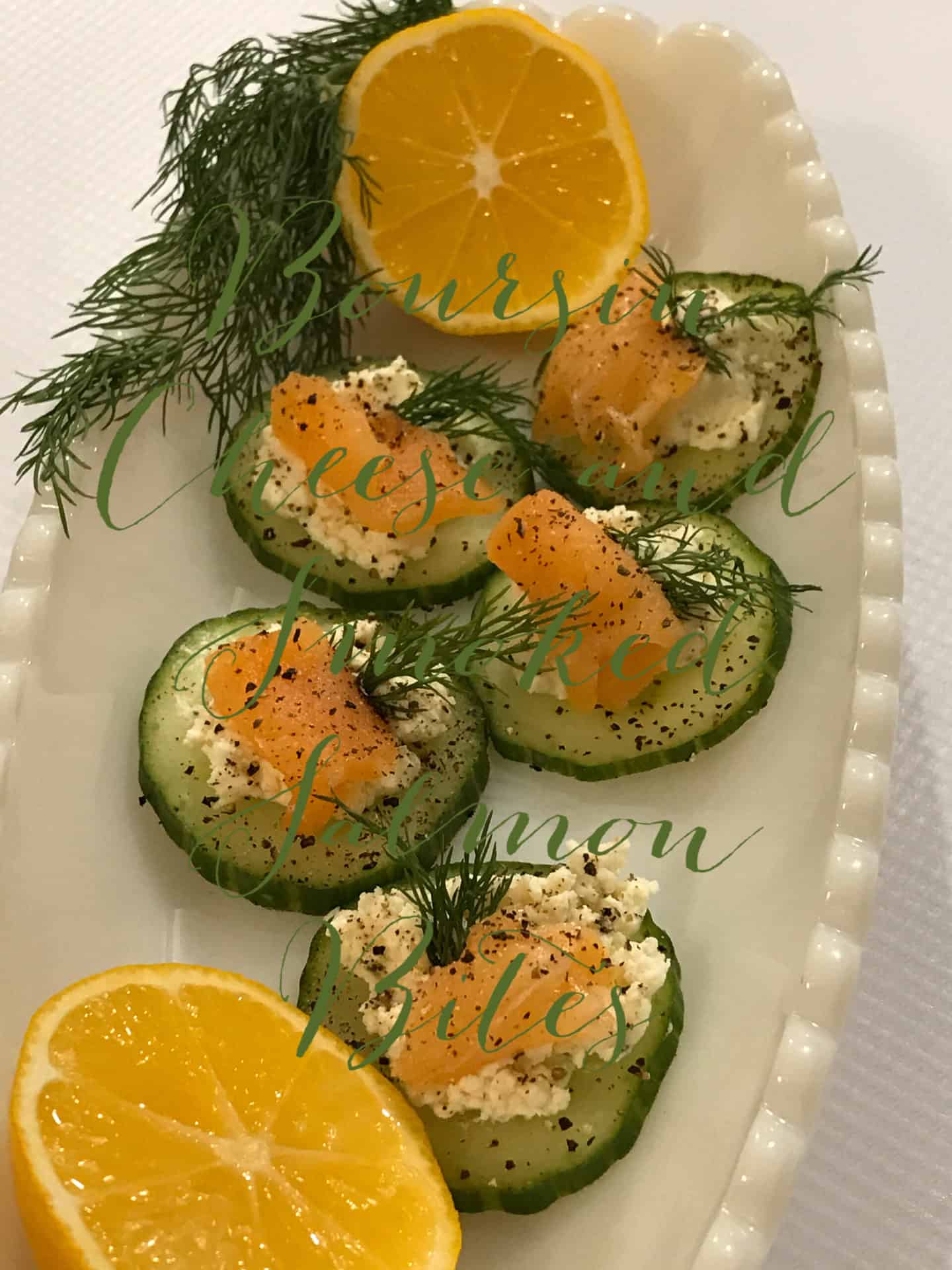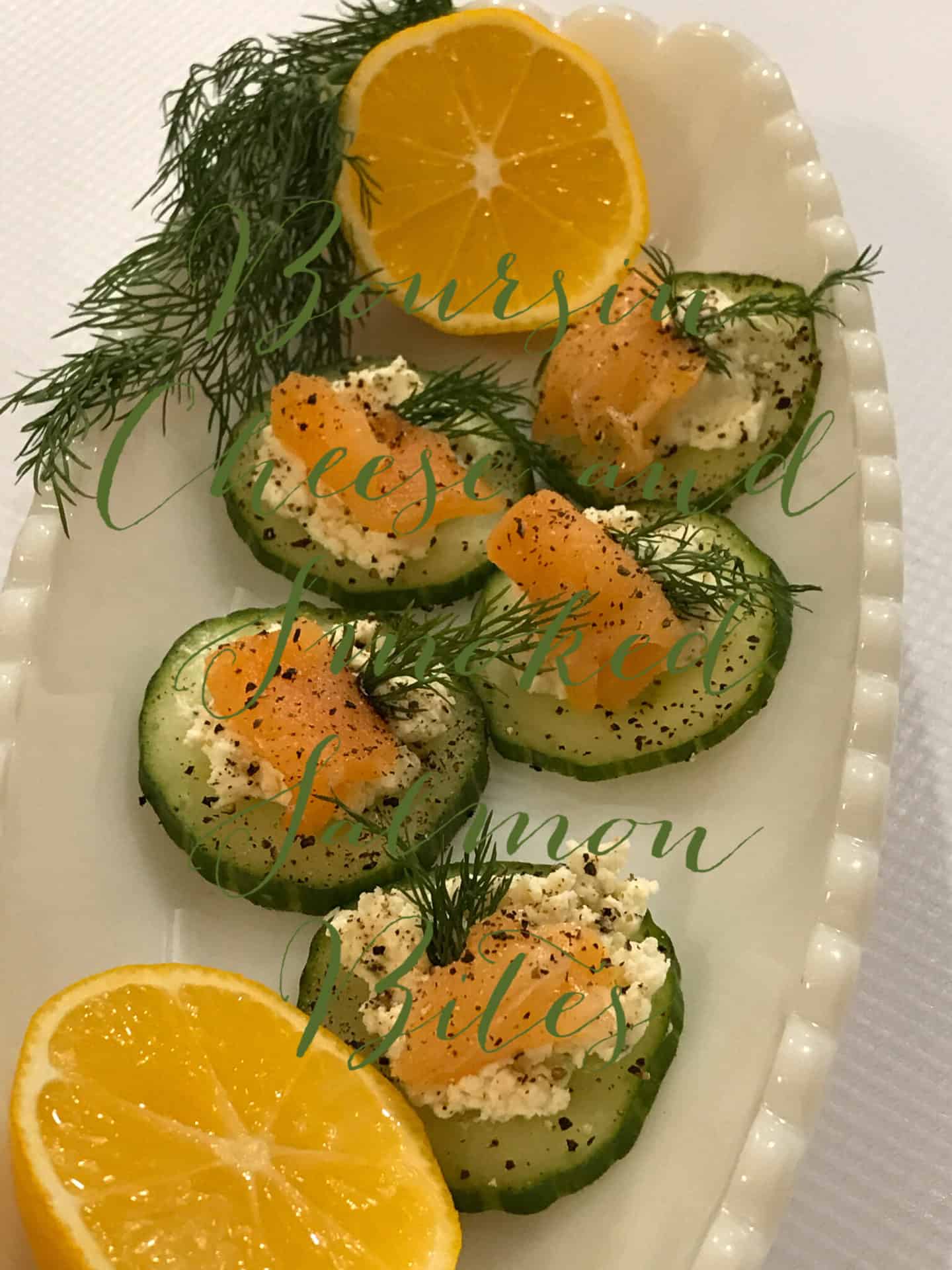 Fruit is Nice
The same goes for fruit. A bunch of grapes or a bowl of mixed fruit is super but a bowl of mixed fruit tossed with honey and raspberry liqueur sounds much better. Cantaloupe wedges wrapped in porcuitto ham are fantastic. Apple wedges served with caramel dip is delicious! I'm not talking about taffy apple salad here, that's in a whole different category. Key Lime Fruit Dip with Fruit Kabobs are a breeze to make and super good too. Serve a variety of appetizers and watch them all disappear!
Recent Recipe: Avocado and Egg on Toast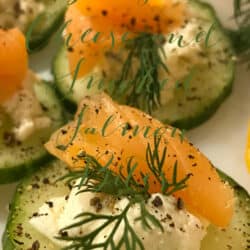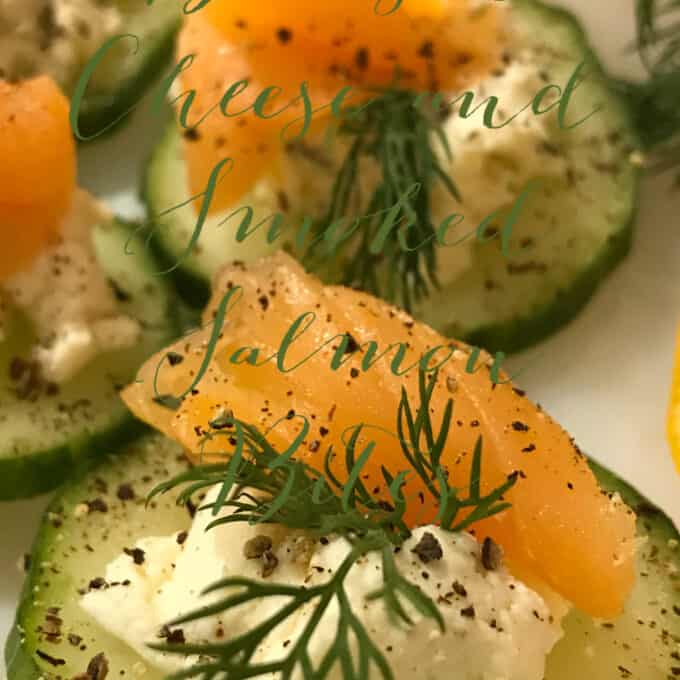 Boursin Cheese and Smoked Salmon Cucumber Bites
A delicious appetizer that is easy to prepare.
Ingredients
1

5 oz tub

Boursin Cheese

1

English cucumber

1

4 oz package

Smoked salmon
Instructions
Thinly sliced English cucumber. Thinly slice smoked salmon into strips.

Roll up one strip of salmon. Place one on each cucumber slice. Place about one teaspoon of Boursin cheese on top of salmon. Season with black pepper.
Notes