Yukon Gold Baked Potatoes with Seasoned Butter
We may earn money or products from the companies mentioned in this post.
Yukon Gold Baked Potatoes with Seasoned Butter
Yukon Gold Baked Potatoes with Seasoned Butter is the ultimate side dish to a grilled steak. Nothing better than a hot baked potato swimming in melting butter. Delicious! Baked potatoes themselves are low in calories, its everything else that one puts on a baked potato that packs in the calories. Butter, sour cream, gravy, bacon, shredded cheese, chopped green onions so on and so forth but there are times when its so worth the calories.
Seasoned Butter
Seasoned butter is fast, easy and delicious. All that is needed is a stick of butter, real butter please, and any seasoning blend or spices you like. We like to use a 16 spice smokey seasoning blend, Cajun or Creole seasoning blend, Italian seasoning or even plain 'ol garlic powder. Seasoned butter can be put on a baked potato, grilled steak, baked fish, vegetables, corn-on-the-cob, rolls and/or just about anything you can think of.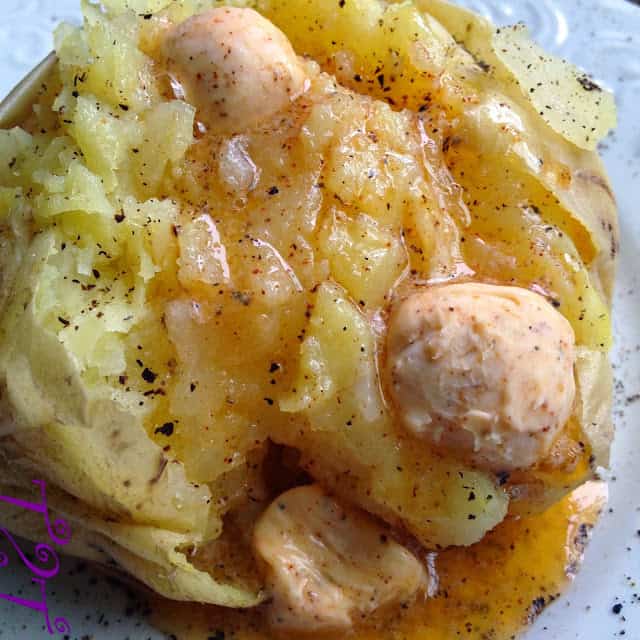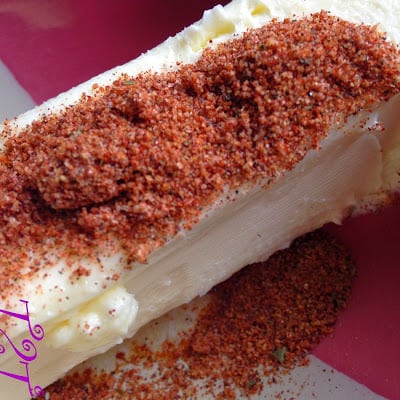 Ingredients
1 stick




butter, softened

1 teaspoon 16

 spice smokey seasoning blend or blend of choice
Cooking Directions
Using a fork, blend seasoning mix into softened butter.
Refrigerate for 1 to 2 hours before serving.
*Seasoned butter is fantastic on everything including: g
rilled steak, corn-on-the-cob and grilled bread.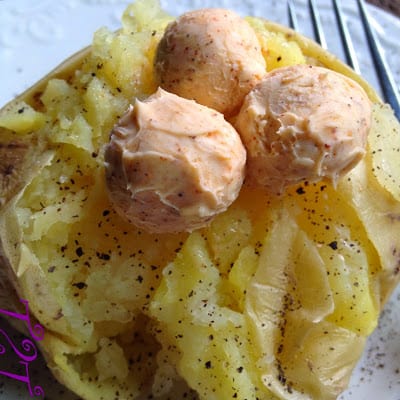 Yukon Gold Baked Potatoes
Ingredients
4




yukon gold potatoes

4 teaspoons




olive oil
Cooking Directions
Rinse potatoes and pat dry.
Pierce potatoes twice with tines of a fork.
Place each potato on a single sheet of tin foil.
Drizzle each potato with 1 teaspoon olive oil.
Wrap each potato in foil.
Bake at 350º for 1 hour or until potatoes are fork tender.
Serve with fresh cracked pepper and seasoned butter.
Use your favorite smoked spice seasoning blend.
Original Post here: 6 Recipes Using Gourmet Warehouse