Bacon Wrapped Corn-on-the-Cob
We may earn money or products from the companies mentioned in this post.
Bacon Wrapped Corn-on-the-Cob with Seasoned Butter
Bacon Wrapped Corn-on-the-Cob with seasoned butter is the perfect way to serve fresh corn, hands down. The secret to making delicious fresh corn-on-the-cob is buying the absolutely freshest corn you can possibly find. Go to a farmers market or do what I like to do, stop at my local farmer who's selling corn on the side of the road or stop at Nicole Farms and pick up a dozen or two.
Bacon
Use thick slices of hickory sliced bacon. I mean the super, duper thick bacon. We usually buy half a pig each year, so I always have really good, thick, smoked bacon in my freezer. If possible, stop at your local fresh meat market or butcher shop and splurge on a half pound of thick hickory smoked bacon. The extra couple of dollars spent on good bacon will take this corn to new flavor heights. Nueske's is a great brand of applewood smoked bacon.
Seasoned Butter
If you want to really "wow" your family and friends, serve this already delicious corn-on-the-cob with seasoned butter. That's right, seasoned butter. Seasoned butter is so easy to make its almost ridiculous. All you need is butter, real butter not margarine, and your favorite seasoning blend and you have seasoned butter. I made seasoned butter with 16 spice smokey seasoning blend.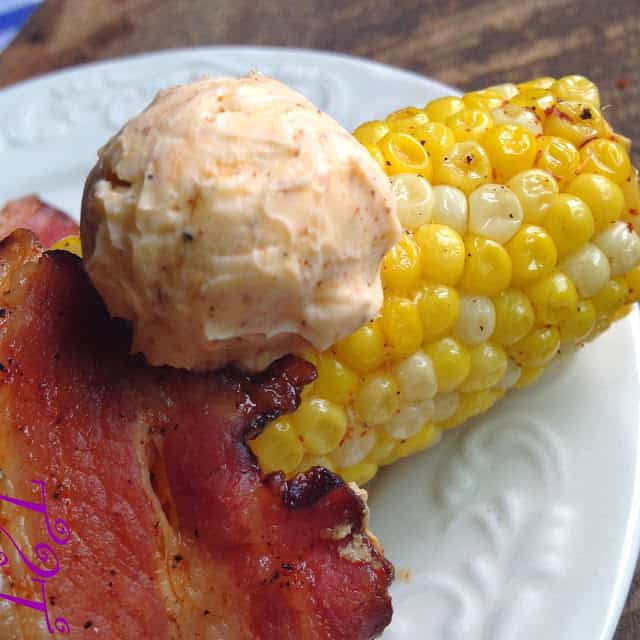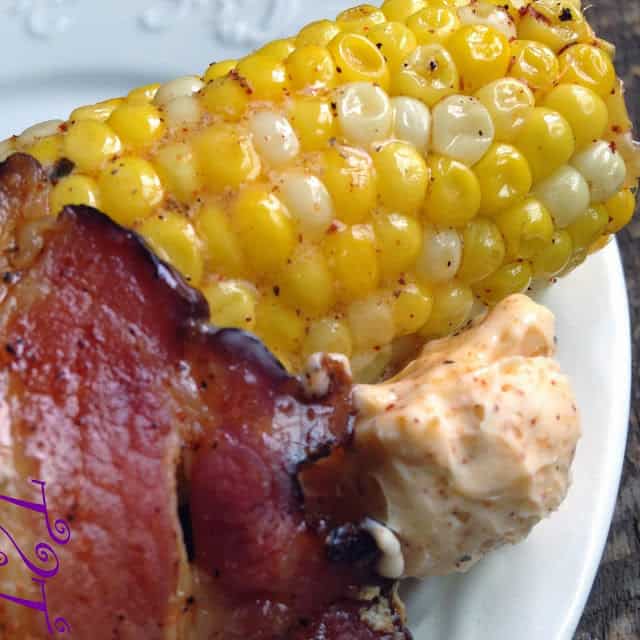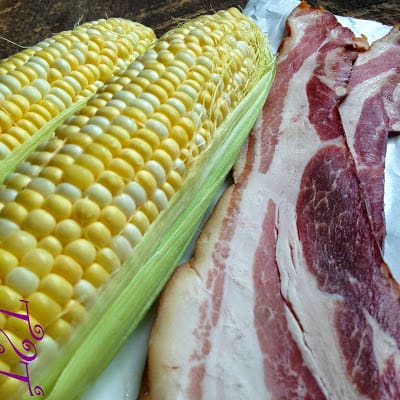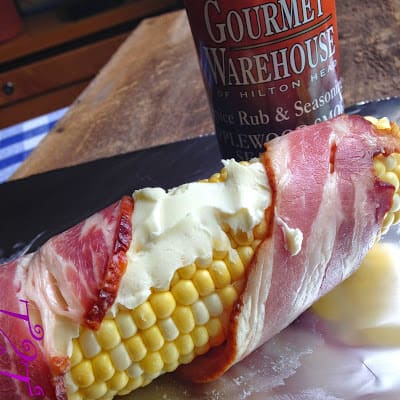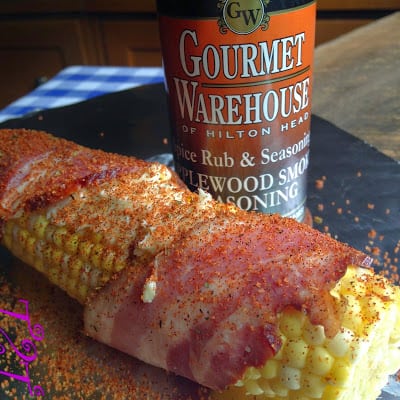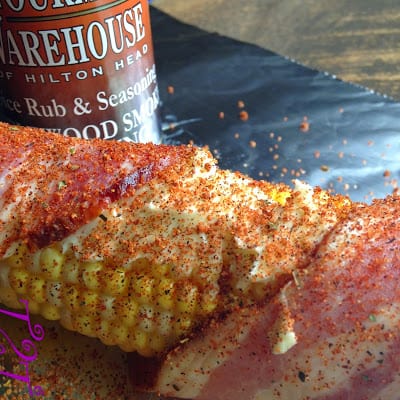 Bacon Wrapped Corn on the Cob
Ingredients
8 ears




corn on the cob

8 slices




bacon

1 stick




butter, softened

4 teaspoons 16

 spice smokey seasoning blend or seasoning blend of choice
Cooking Directions
Remove husks and silk from corn.
Generously spread ears of corn with softened butter.
Wrap 1 slice of bacon around each ear of buttered corn.
Place bacon wrapped corn on single sheets of foil.
Sprinkle corn with smoked spice seasoning blend or blend of choice
Wrap ears of corn in foil. Bake at 350º for 1 hour.
Open up foil, bake 15 minutes longer. This will crisp the bacon.
*Use your favorite smoked spice seasoning blend.
Original post here: 6 Recipes Using Gourmet Warehouse