World's Best Chicken Recipe
We may earn money or products from the companies mentioned in this post.
World's Best Chicken Recipe
According to Pinterest this is the World's Best Chicken…Hmm, we'll see about that. I'm not the Pinterest "junkie" I once was but I do enjoy checking out all the fantastic recipes on Pinterest. I have made several so when I saw this recipe for "The World's Best Chicken Recipe" I knew I had to try the recipe. After all, that's a very bold statement, and a statement that is wide open for criticism and critiques.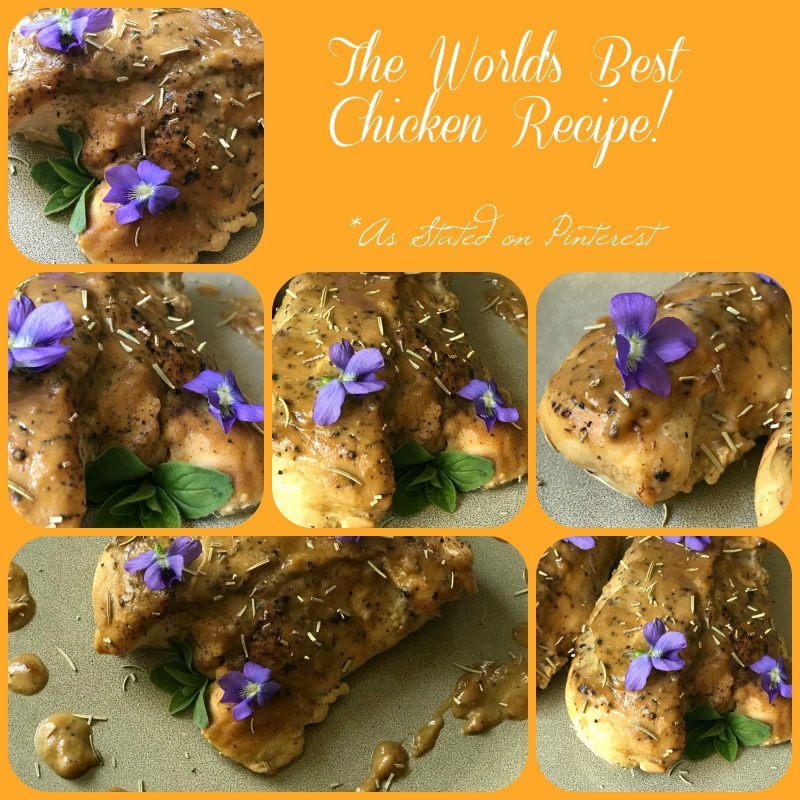 The Cast of Characters
When I read the "cast of characters" if you will, I was surprised at the lack there of. With only five ingredients, all of which most of us have readily available in our kitchens, I was intrigued. Boneless, skinless chicken breasts, Dijon mustard, pure maple syrup, red wine vinegar and dried or fresh rosemary are the only ingredients required. I didn't feel that the rosemary added much to this recipe so I listed the rosemary as optional.
Rosemary
Another reason why I listed rosemary as optional is because rosemary is one of those herbs that you either like or you don't. I like rosemary in moderation and my hubby doesn't like it at all. In fact, on one occasion when I used fresh rosemary in a recipe, he asked me why I sprinkled pine needles on his chicken. After talking to several people, it seems he's not the only one who feels that way about rosemary!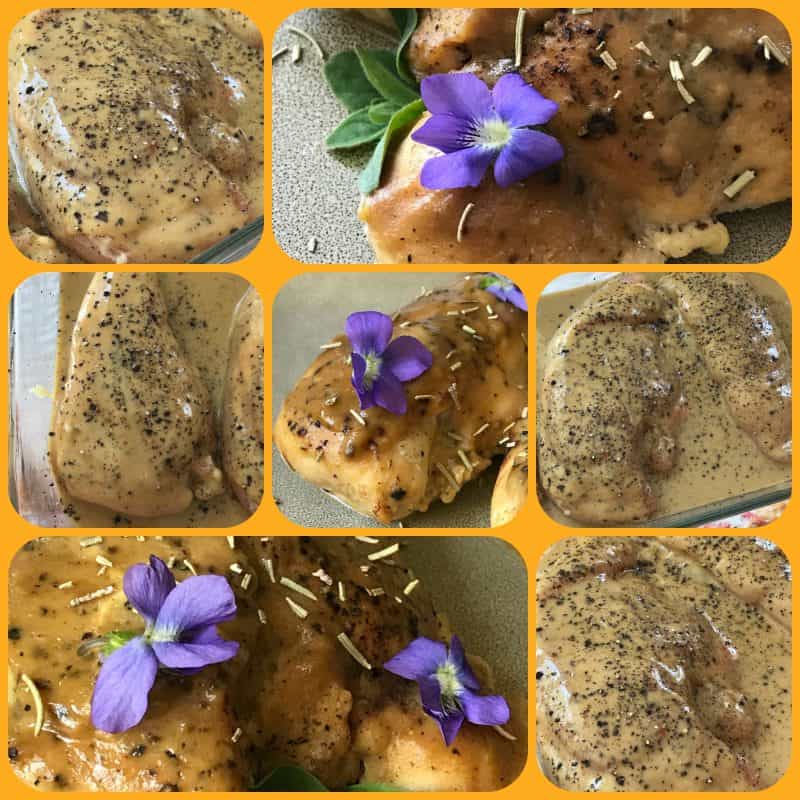 It's Good but….
This recipe for "The World's Best Chicken" is super delicious but "The World's Best?" I would have to disagree. Don't get me wrong, this recipe is fantastic. The chicken is moist, tender and flavorful. It's easy to prepare and from start to finish, it takes under an hour. This recipe is very affordable and I will be making it again but for me it isn't "the best chicken" I've ever had. Close but not the best…Sorry.
Broasted Reigns as King
Hailing from the great state of Wisconsin, where broasted chicken rules the roost (pun intended), my vote always goes to broasted chicken.  The broasting technique began in 1954 when American business and inventor, L.A.M. Phelan combined parts of a deep fryer and pressure cooker as a way to cook chicken faster. With his invention, Phelan trademarked the words "broaster®" and "broasted® food."
Making Genuine Broaster Chicken®
For more than 60 years, Broaster Company has put smiles on the faces of chicken lovers everywhere. Genuine Broaster Chicken® has that one-and-only taste that makes people ask for Broaster by name. A special blend of ingredients and unique cooking method makes it the ultimate eating experience. No matter when or where you get that craving for Broasted Chicken, at a restaurant, in a supermarket or at the convenience store, you can enjoy Broasted Chicken. "IF IT'S NOT BROASTER®, IT'S NOT BROASTED®" To learn more, go to: Broaster Company
The World's Best Chicken Recipe
Author:
Prep time:
Cook time:
Total time:
Ingredients
4 boneless, skinless chicken breasts
1/2 cup Dijon mustard
1/4 cup pure maple syrup
1 T red wine vinegar
salt and pepper
1 t. dried or 1 T fresh rosemary, optional
Instructions
Preheat oven to 450 degrees.
In a small bowl, mix together mustard, syrup and vinegar.
Place chicken breasts into a lightly greased 13 x 9-inch baking dish.
Season chicken breasts with salt and with lots of pepper.
Pour mustard mixture over chicken breasts. Make sure each chicken breast is coated with sauce.
Lightly salt and pepper again.
Bake for 30 to 45 minutes, depending on the thickness of your chicken breasts. Baste the chicken breasts with pan sauces half way through baking time.
Hungry for more chicken recipes? Here are just a few chicken recipes we offer here on Turnips 2 Tangerines. Creamy Pesto Chicken, Creamy Tuscan Chicken and Southern-Style Buttermilk Fried Chicken.