Glazed Honey Soy Lime Chicken Thighs
We may earn money or products from the companies mentioned in this post.
Glazed Honey Soy Lime Chicken Thighs
Welcome Back to Turnips 2 Tangerines. Today I have a super flavorful recipe for you, Glazed Honey Soy Lime Chicken Thighs, featuring that often times overlooked chicken thigh and/or chicken leg. This recipe can be used with just the chicken thighs or just the chicken legs. I happened to be at the grocery store when they were having a sale on Gerber's Amish Farms All Natural Leg Quarters. They were on sale for $3.99 for a 10 lb. bag.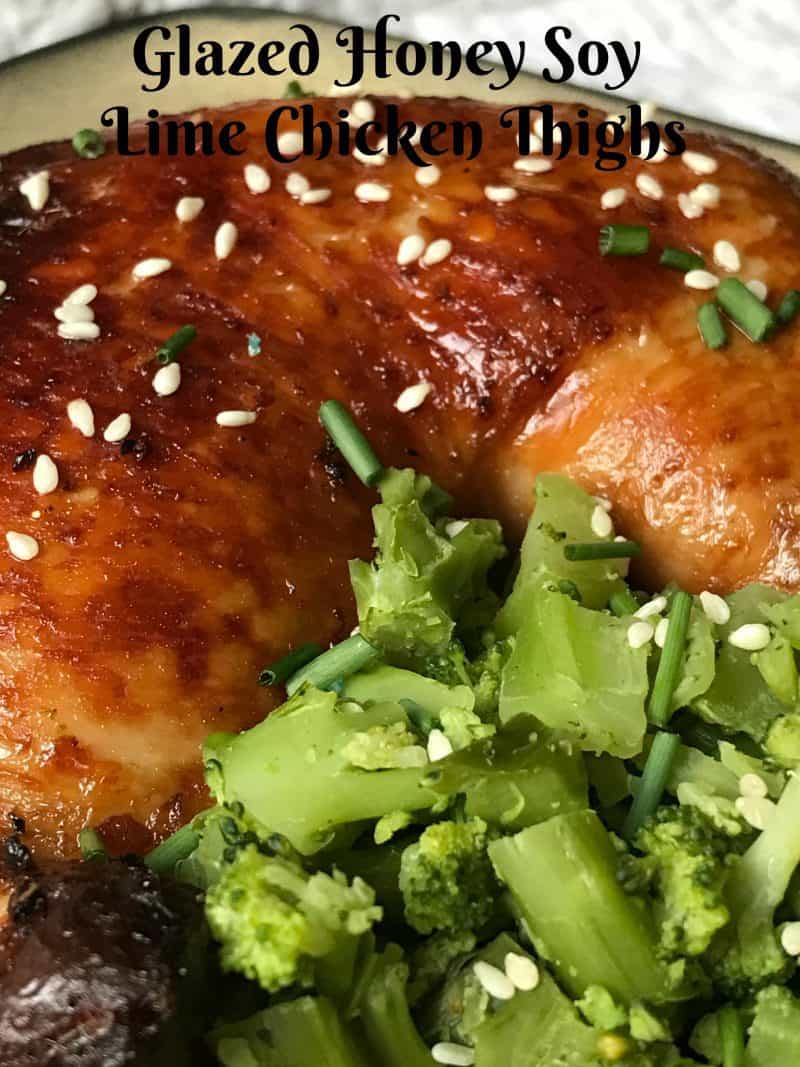 Chicken Thighs
I started buying chicken thighs and leg quarters on a regular basis about 10 years, mainly for grilling. I prefer to grill thighs and leg quarters because they seem to hold up better during grilling, meaning they don't dry out as quickly as white meat does and you can marinate thighs and leg quarters for longer periods of time, which not only tenderizes the meat but adds tons of flavor.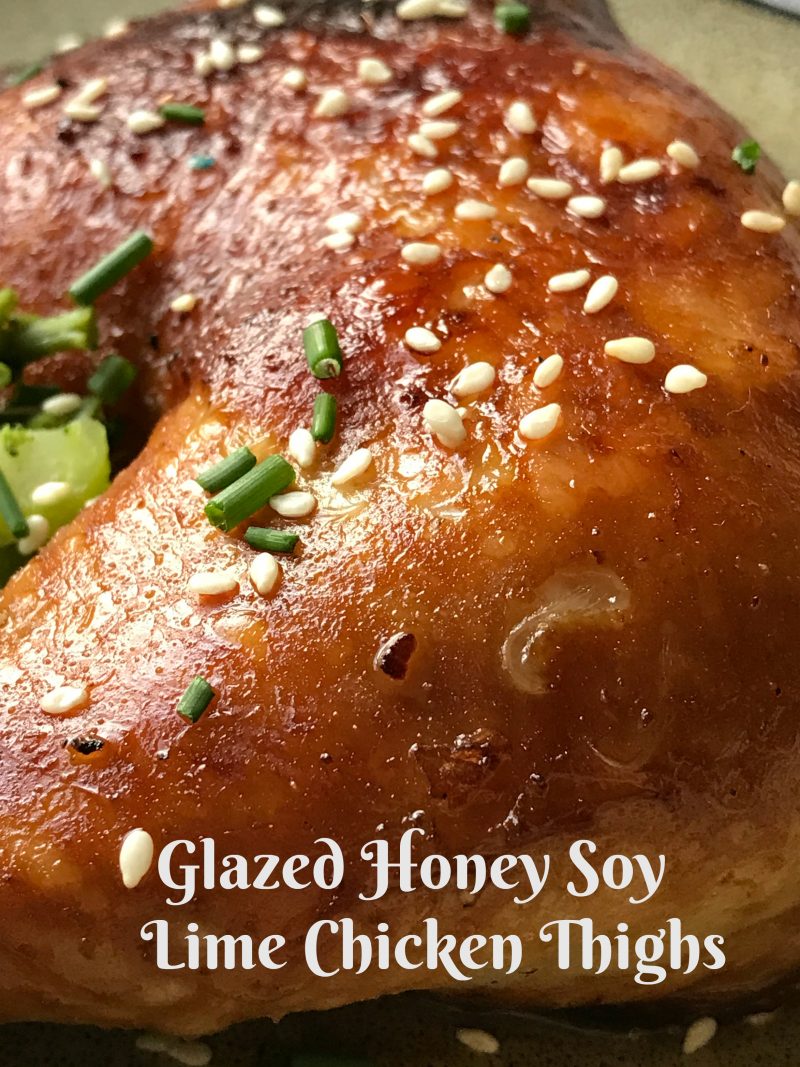 Skin On
Even though I still purchase boneless-skinless chicken breasts on a regular basis, it now seems that I purchase chicken thighs more often than chicken breasts. I like to prepare chicken thighs and legs with the skin on because I feel the skin keeps the chicken moist and adds flavor but I usually remove the skin prior to eating. There are so many delicious recipes on the web featuring chicken thighs that its hard to over look the once often overlooked chicken thigh.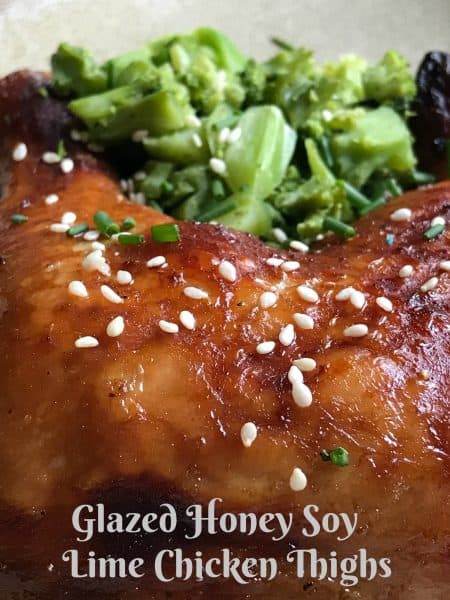 *Serve Glazed Honey Soy Lime Chicken Thighs with Jasmine rice and steamed broccoli for a delicious dinner.
Glazed Honey Soy Lime Chicken Thighs
Author:
Prep time:
Cook time:
Total time:
Ingredients
1/2 cup soy sauce
1/2 cup honey
1/4 cup fresh lime juice
1/4 cup vegetable oil
2 teaspoons garlic powder
1 teaspoon ginger powder
1 Tablespoons dried minced onion
1/4 teaspoon black pepper
6 bone-in, skin on chicken thighs
Instructions
In a large ziplock baggie, whisk together the soy sauce, honey, lime juice, vegetable oil, garlic powder, ground ginger, dried minced onion and 1/4 teaspoon black pepper. Add the chicken thighs, seal the bag, then carefully move the chicken around in the bag until it's well coated. Place bag of chicken in a large glass bowl, to catch any drips, and refrigerate the chicken for a minimum 2 hours and maximum of 6 hours.
Preheat the oven to 375°F with the rack in the center. Line a sided baking sheet with foil. Remove the chicken from the bag. Shake off any excess marinade from the chicken then arrange on the baking sheet. Bake the chicken for about 45 minutes. Cover chicken with foil and bake an additional 30 minutes.
Remove from the oven and let stand, covered for 5 to 10 minutes before serving.
Looking For More?
Looking for more chicken thigh recipes? Here are two you might enjoy Chicken Thighs in Creamy Sun-Dried Tomato Sauce or Honey Garlic Chicken.