Sourdough Battered Fried Frog Legs
We may earn money or products from the companies mentioned in this post.
Sourdough Battered Fried Frog Legs
Frog legs aren't something you see on the menu in my house very often. Here in Wisconsin you can find frog legs on the menu in many restaurants.  They can also be found in a number of grocery stores, usually by the shrimp and or fish. If you have never tried frog legs before, give them a try. Who knows, you might really liked them. Sourdough Battered Fried Frog Legs are allowed to marinate in buttermilk for several hours, dredged in seasoned flour, dropped into a sourdough/beer batter, and fried in oil. Serve with spicy cocktail sauce.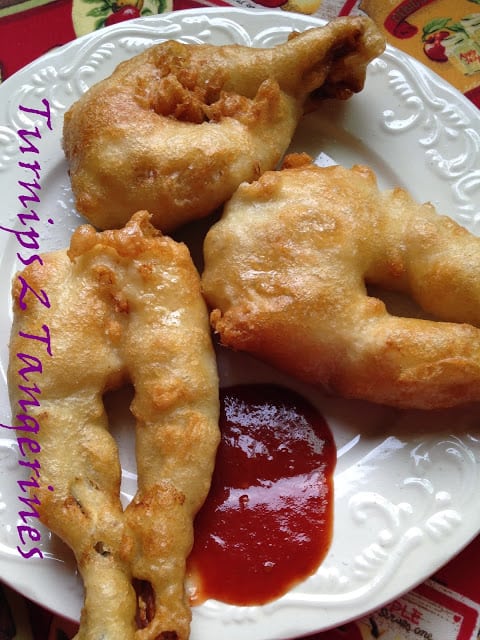 Never Tasted Frog Legs?
Never tasted Frog Legs? Some say Frog Legs are an acquired taste.  Some say they taste like fishy chicken. In some regions frog legs are considered a delicacy and then in some areas, frog legs are considered peasant food. If your like me, you just can't get over the thought of eating a frog but
my hubby and son, love frog legs.
Frog Legs
Frog Legs are often said to taste like chicken because of their mild flavor. They also  have a texture similar to chicken wings. Frog Legs are one of the better known delicacies of Cantonese and French cuisines. They are also eaten in Thailand, Vietnam, Indonesia and Southern regions of the US. Frog Legs are low in calories and fat, high in protein, rich in omega-3 fatty acids and High in Vitamin A. Let's jump on over to the recipe:)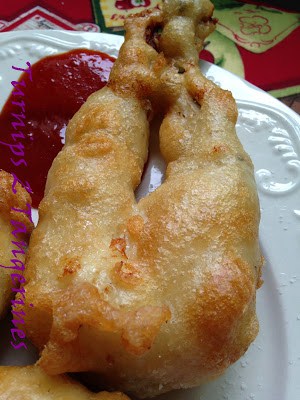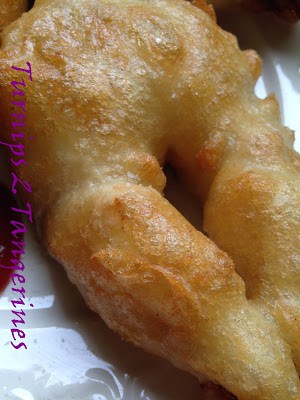 Sourdough
The sourdough batter used to coat the frog legs with is made with beer giving the batter a nice flavor. The beer also helps the batter puff up when frying, giving the frog legs a nice light, crunchy coating.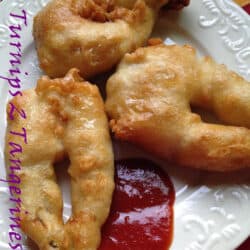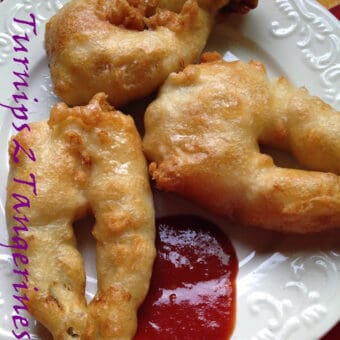 Sourdough Battered Frog Legs
Ingredients
1/2

cup

sourdough starter, fed

1/3

cup

flour

1/3

cup

water

1/3

cup

beer

1 to 2

pounds

frog legs

2

cups

buttermilk

vegetable or peanut oil

2

cups

flour

1

tablespoon

seafood seasoning, old bay
Instructions
Mix together sourdough starter, flour and water. Mix together well. Let sit on counter, covered, for 3 hours. Then place in the refrigerator for another 3 hours. Set remaining beer aside.

Rinse frog legs and pat dry. Place frog legs in a shallow dish. Add 2 cups buttermilk. Cover. Put in the refrigerator. Let marinade for 3 to 6 hours (or overnight)

Heat 4 inches of vegetable oil in deep fat-fryer or in a deep cast iron dutch oven.

Place flour on a pie plate. Season with seafood seasoning. Whisk together. Take starter out of refrigerator. Whisk in a 1/3 cup beer. Combine well.

Lightly shake frog legs to remove excess buttermilk. Dip frog legs into seasoned flour. Then dip into batter. Drop frog legs into the hot oil. Fry frog legs in oil until golden brown, 5 to 8 minutes. Remove legs from oil with slotted spoon and drain on paper towels.

Season with salt.
Sourdough Blueberry Muffins are another delicious recipe that uses a sourdough starter. Blueberries are packed into these muffins and the slight tang from the sourdough starter is fantastic.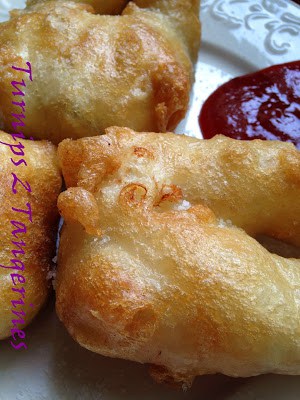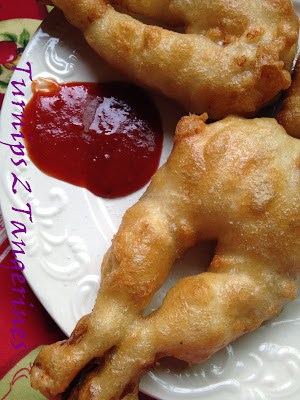 Serve with: Spicy Cocktail Sauce