Shrimp Scampi with Lemon-pepper Fettuccine
We may earn money or products from the companies mentioned in this post.
Shrimp Scampi with Lemon-pepper Fettuccine
Shrimp Scampi with Lemon-pepper Fettuccine with Tipsy Carrot Coins is a delicious dinner menu option. Looking for a new way to enjoy your carrots? Then give this recipe for Tipsy Carrots a try. Tipsy Carrots are made with bourbon. The alcohol in the bourbon evaporates during cooking and a wonderful flavor is left behind to season the carrots.
"Tipsy" Carrot Coins
Alcohol burn off not only evaporates without heat, but the majority also burns off during the cooking process. How much remains in the dish depends in the cooking method and in the amount of cooking time. A bottle of beer in a long-simmered stew is not going to leave a measurable amount of alcohol behind, but will give the dish a rich, robust flavor. The darker the beer, the more flavor. Shrimp Scampi and Tipsy Coins are both delicious!
A wine reduction sauce will leave little if any alcohol content. Heat and time are the key. Uncooked foods with alcohol will retain the most alcohol. The next time someone offers you a Rum Ball at a party, simply say, "Well, yes please…don't mind if I do." Adding alcohol whether wine, beer or any other form of alcohol is simply a personal preference. If you prefer not to cook with alcohol substitute broth, stock, apple juice or condensed soup.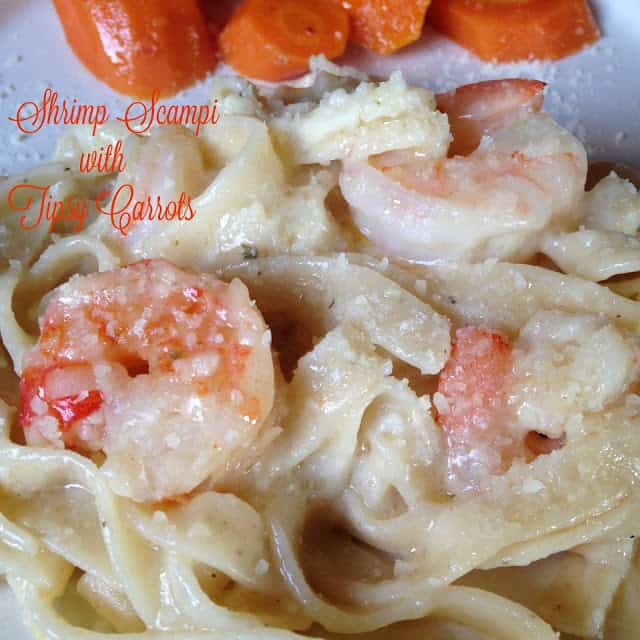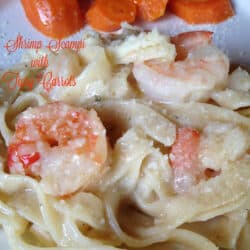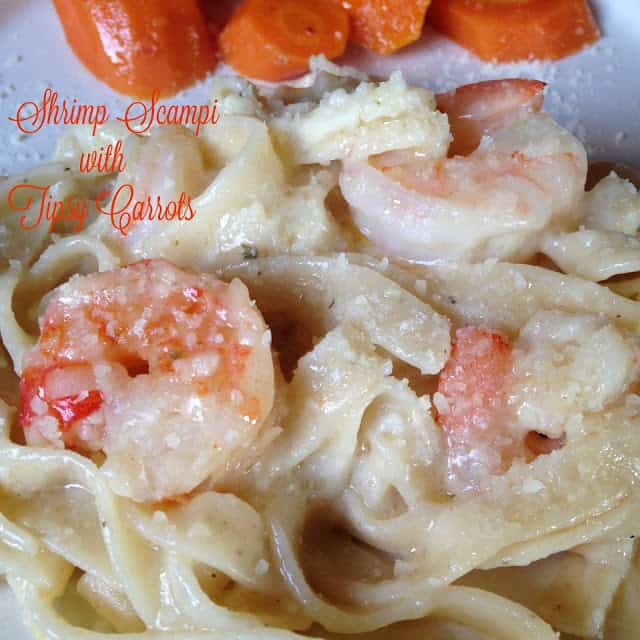 Shrimp Scampi
Ingredients
2

tablespoons

olive oil

1/2

cup

unsalted butter

1/2

teaspoon

salt

1/8

teaspoon

pepper

6

cloves

garlic, crushed

1

pound

large shrimp with tail, peeled and deveined, thawed if frozen

1/4

cup

white wine

4

tablespoons

Parmesan cheese, divided

2

teaspoons

grated lemon peel

1

tablespoon

lemon juice

lemon wedges, optional

1

16 oz package

lemon-pepper fettuccine
Instructions
Cook pasta according to package directions. Set aside.

Heat olive oil in a large skillet over medium low heat, add butter, stir until melted.

Season with salt and pepper.

Add crushed garlic and saute' for 3 minutes.

Add shrimp and saute' for 5 minutes.

Stir in white wine and simmer for 5 minutes more.

Sprinkle with Parmesan cheese, lemon peel and lemon juice. Simmer 3 to 5 minutes.

Serve with lemon-pepper fettuccine and garnish with lemon wedges, if desired.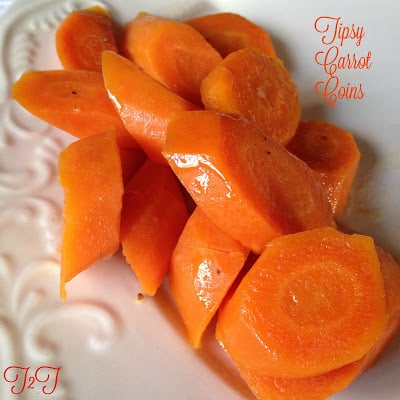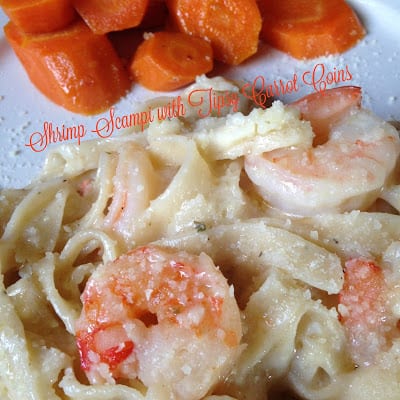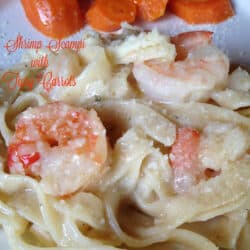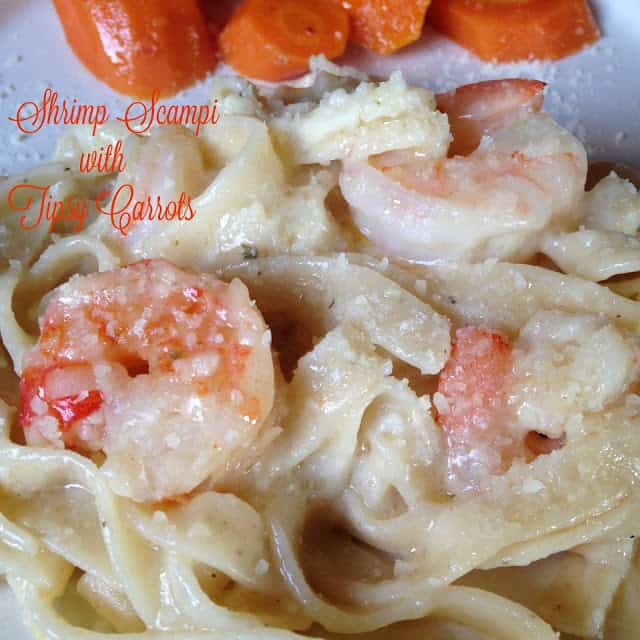 Tipsy Carrot Coins
A delicious way to serve carrots.
Ingredients
1

pound

carrots, peeled and cut diagonally into coins

2

tablespoons

butter

2

tablespoons

honey

1/2

cup

bourbon

salt and pepper, to taste

,

to taste
Instructions
Cook the carrots for 8 minutes or until fork tender, drain well.

Add the remaining ingredients and toss to coat the carrots.

Simmer, uncovered, for 15 minutes.

Pour into a hot serving dish.
Lemon pepper Fettuccine from 
Aldi