Mini Cheddar Cheese Loaves
We may earn money or products from the companies mentioned in this post.
Mini Cheddar Cheese Loaves
This is another great recipe using
Bisquick
Only four ingredients are needed to bake up a batch of these delicious Mini Cheddar Cheese Loaves. Mini cheddar cheese loaves are great to serve with chili, soups, stews or to make a "mini" ham sandwiches. Spread slices of cheddar cheese bread with butter and Dijon mustard, add a few slices of your favorite ham and wallah, you have a fast, easy and delicious sandwich. Try it toasted!
Serve Mini Cheddar Loaves
Mini Cheddar Cheese Loaves make a great gift too. In fact all mini loaves of bread make a great gift in my opinion. Wrap loves in colored cellophane wrap, tie loaves with a bow or butchers twine and you have a delicious gift. You can make mini loaves in any flavor. You can use single mini loaf pans, or use a four cavity mini loaf pan, which is what I have. Works great and I love it! One of the best gifts I ever received. (Thanks, Kim)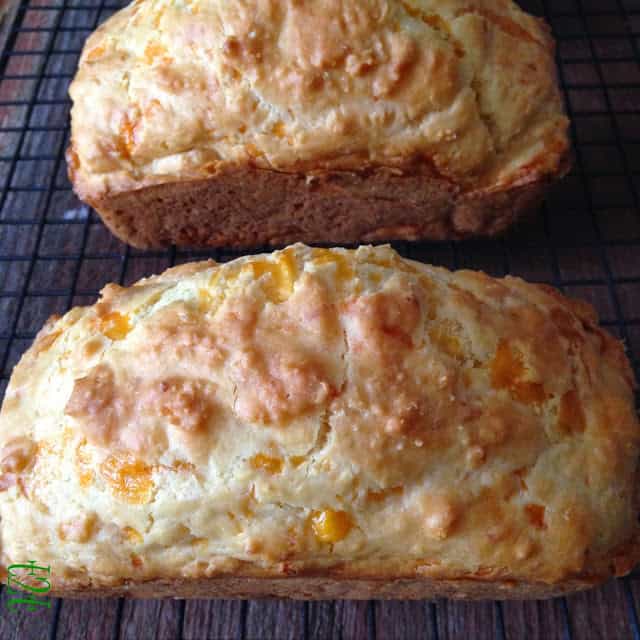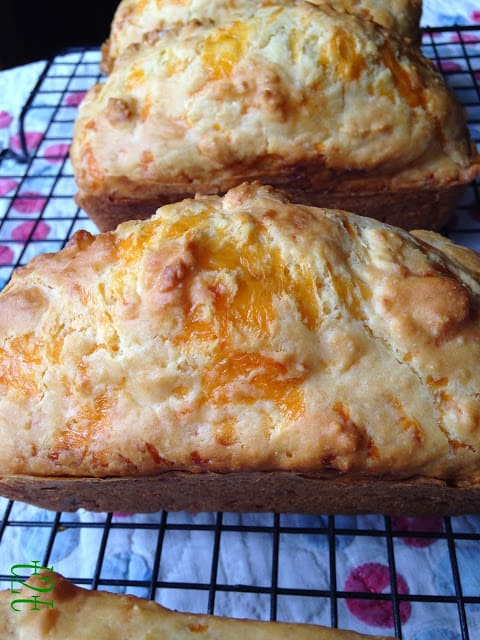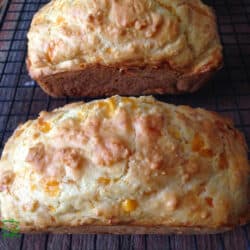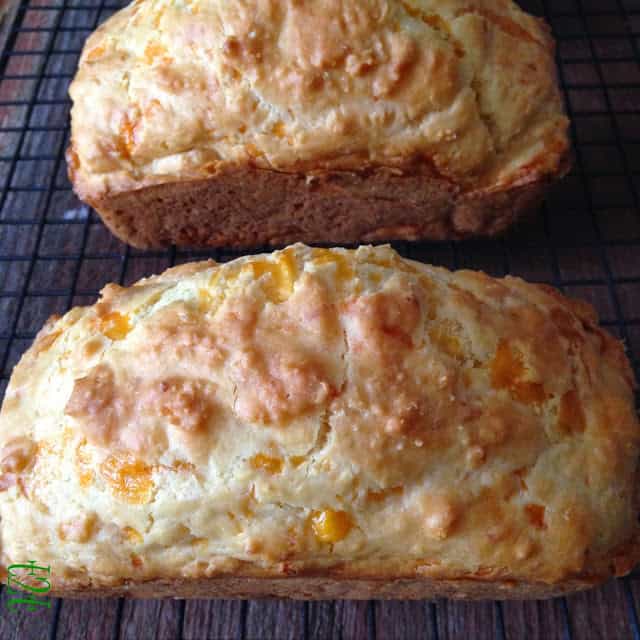 Mini Cheddar Cheese Loaves
Ingredients
3 1/2

cups

biscuit/baking mix

2 1/2

cups

shredded sharp cheddar cheese

2

eggs

1 1/4

cups

milk
Instructions
In a large bowl, combine biscuit mix and cheese.

In a small bowl, beat eggs and milk.

Stir into Bisquick/cheese mixture, just until moistened.

Pour into four greased and floured 5-3/4 x 3 x 2 in. loaf pans.

Bake at 350 for 35 to 40 minutes or until a toothpick inserted near the center comes out clean.

Cool for 10 minutes. Remove from pans.

Slice and serve warm with flavored butters.
Brief History of Bisquick
Bisquick is a pre-mixed baking mix sold by General Mills under its Betty Crocker brand. It consists of flour, shortening, salt and baking powder. One cup of Bisquick can be substituted by a mixture of one cup of flour, 1 1/2 teaspoons of baking powder, 1/2 teaspoon of salt and 2 1/2 tablespoons of lard or crisco cut into the flour mixture. Bisquick was officially introduced on grocers' shelves in 1931. The slogan read."90 seconds from package to oven."
According to General Mills, Bisquick was invented in 1930 after one of the top sales executives met an innovative train dining car chef, on a business trip. After the sales executive complimented the chef on his deliciously fresh biscuits. The dining car chef shared that he used a pre-mixed biscuit batter on ice in his kitchen. This method enabled him to bake fresh biscuits quickly on the train everyday. Though first promoted for only baking biscuits, Bisquick was soon used to prepare baked goods from pancakes to dumplings to coffee cake.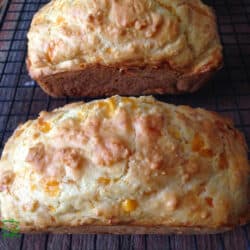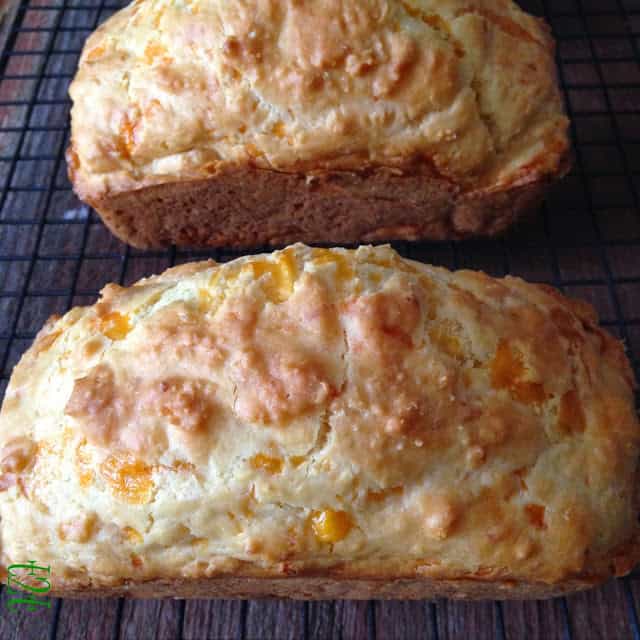 Two Flavored Butter Recipes
Two recipes for delicious flavored butters,
Ingredients
Herb Butter

1/2

cup

butter, softened

1

clove

garlic. minced

2

tablespoons

minced fresh parsley or

2

teaspoons

dried parsley flakes

1

teaspoon

dried basil

Sun Dried Tomato Butter

1

cup

butter, softened

1

tablespoon

finely chopped green onion

1

teaspoon

finely minced garlic

2

tablespoons

finely chopped sun dried tomatoes in oil
Instructions
For Herb Butter

In a small mixing bowl, combine all ingredients.

Beat until smooth.

For Sun-Dried Tomato Butter

Melt 1 tablespoon butter in a small skillet, stir in onion and garlic.

Cook over medium heat, stirring constantly until onion is softened.

Remove from heat, cool 5 minutes.

Beat remaining butter in a small bowl at medium speed until creamy, reduce speed to low.

Add onion, garlic and sun-dried tomatoes. Beat until well mixed.

Cover and refrigerate at least 1 hour.