Mexican Baked Spaghetti
We may earn money or products from the companies mentioned in this post.
Mexican Baked Spaghetti
Mexican Baked Spaghetti is a new twist on the classic Italian dish, spaghetti and meat sauce. This dish is easy and delicious. Serve with whichever toppings your family likes best on tacos. You can easily substitute ground turkey for the ground beef. Another option is to use half ground beef or ground turkey and half chorizo sausage for a spicier version.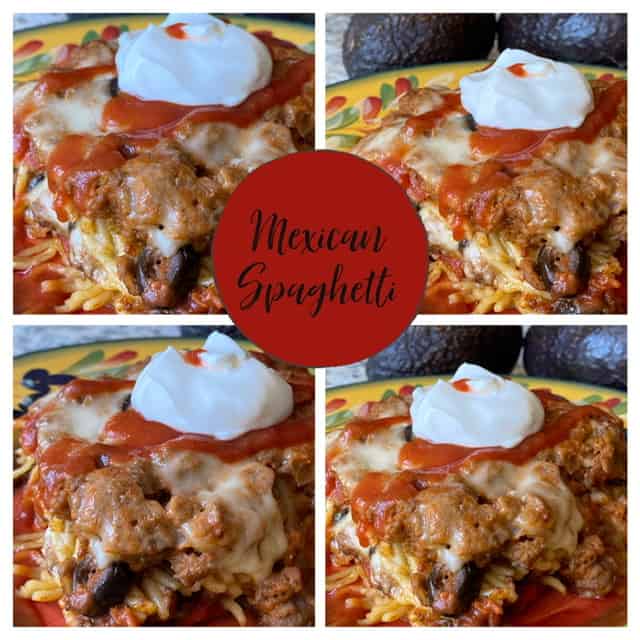 Cook Eat Share
I found this delicious recipe on Cook Eat Share. Turnips 2 Tangerines has been part of the CookEatShare community since 2012. It's one of just a handful of recipe sites that I still post recipes too. Actually, we don't post recipes manually to CookEatShare, rather recipes are posted automatically. Simply by having their logo on my blog, found in the footer section, (see below).The logo has a specific code to T2T imbedded into it. This allows for recipes to be posted directly to our home page on CookEatShare. To find out more and to find some amazing recipes and food blogs check out: CookEatShare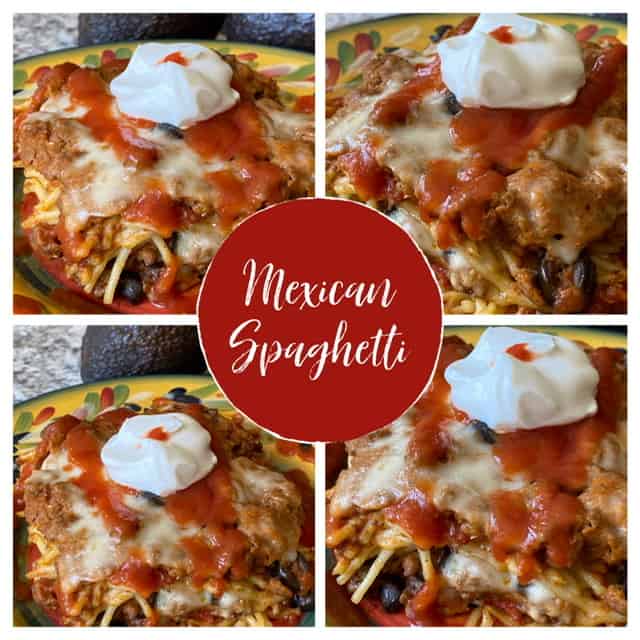 Cinco de Mayo
This year to celebrate Cinco de Mayo why not try this recipe for Mexican Baked Spaghetti. It's super easy and delicious! If this recipe doesn't trip your trigger we have many other Cinco de Mayo recipes to choose from. After all, we've been blogging here on T2T for almost 8 years (longer than most of my jobs I might add) so you're sure to find something! Let us give you a few suggestions, shall we:)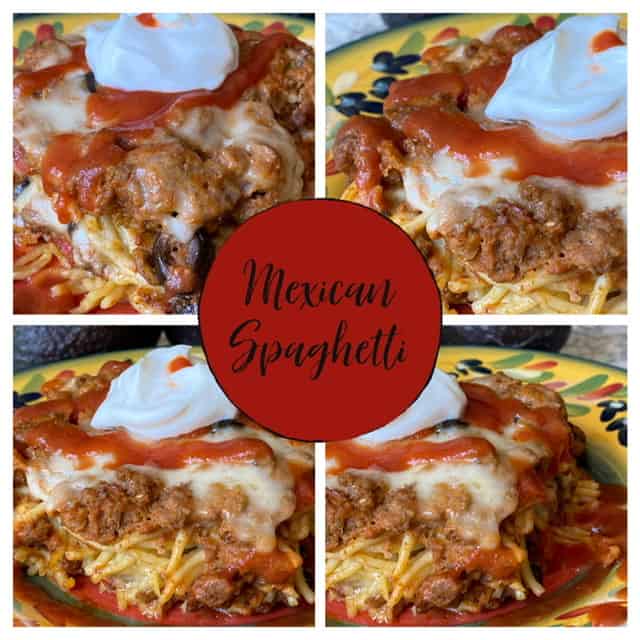 Ortega Mexican Products were used to make Mexican Baked Spaghetti special.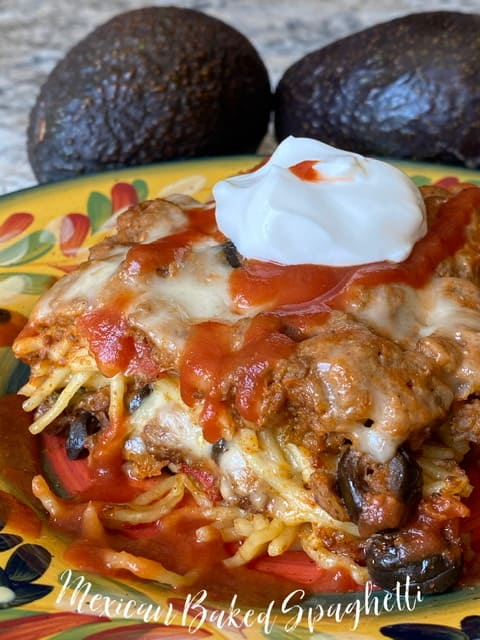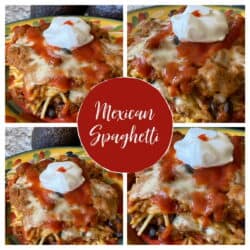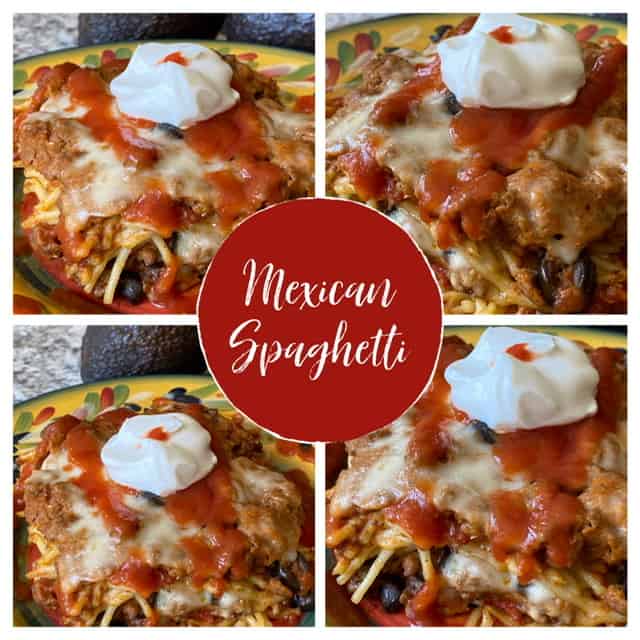 Mexican Baked Spaghetti
A different and delicious way to serve spaghetti.
Ingredients
8

ounces

spaghetti noodles

2

tablespoons

olive oil

1-½

lbs

ground beef

½

medium

red onion, chopped

1

packet

taco seasoning mix

⅓

cup

water

1-

14 oz can

diced tomatoes with green chilies, drained

1-

4 oz can

diced green chilies, drained

1-

16 oz can

refried beans

1/2

cup sliced

black olives

4

oz

cream cheese, room temperature

3

cups

Mexican shredded cheese
Instructions
Preheat oven to 350. Cook pasta according to package directions. Rinse with hot water. Toss cooked spaghetti with oil. Set aside.

Meanwhile, brown ground beef and chopped onion over medium heat until cooked through. Drain. Add taco seasoning mix, water, diced tomatoes, green chilies, refried beans, black olives and cream cheese to the ground beef and cook over medium heat until cooked through and warm.

Grease a 9 x 13 baking dish and place half the noodles on the bottom. Spread meat mixture over noodles. Cover with half of the shredded cheese. Repeat. Cover dish with aluminum foil and bake for 30 minutes. Remove foil and bake an additional 10 minutes.Serve with salsa, sour cream and cilantro.