Air-Fryer Lemon Pepper Shrimp
We may earn money or products from the companies mentioned in this post.
 Air-Fryer Lemon Pepper Shrimp
Air-Fryer Lemon Pepper Shrimp is a recipe that is made in as the title states, in an air-fryer. A few months ago my hubby brought home a Power Air-Fryer XL. It works super! Depending on how long you marinate the shrimp, this recipe from start to finish can be ready in under an hour. This recipe comes to you via Pinterest and once again it's a winner! Some of the yummiest recipes can be found on Pinterest:)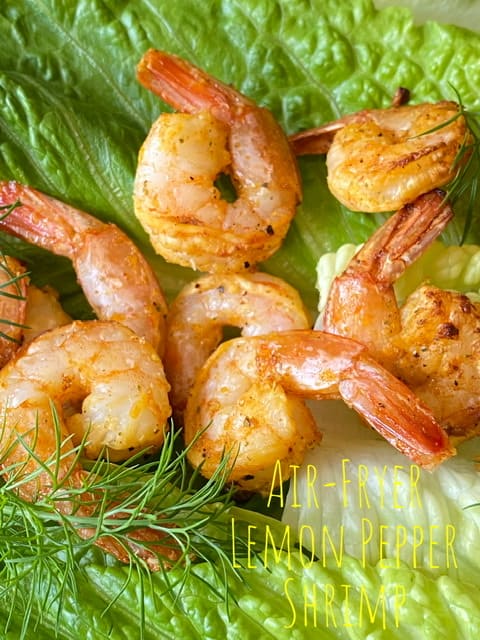 Meal Plan
It's no secret that I'm not a fan of shrimp but on the other hand, my hubby and son love shrimp. Therefore, my hubby will eat shrimp, prawns or langoustine any way I prepare them. If your family is fond of shrimp, making a simple meal prepared with shrimp is economical and affordable. Serve air-fryer lemon pepper shrimp with lemon jasmine rice and steamed asparagus for a simple yet satisfying meal.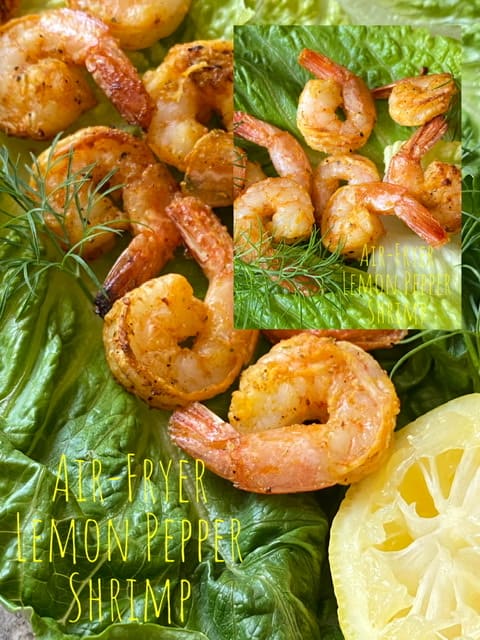 Serve as an Appetizer
Living in WI, shrimp isn't really thought of as a meal option. It's considered more of a side dish, like French fries or as an appetizer. Shrimp is usually breaded and deep-fried or served chilled with Hoffman House shrimp sauce. That's fine and dandy but shrimp is great served as a meal option too. That's where the air-fryer comes in. The air-fryer takes shrimp to a whole new level. Many recipes can be found on Pinterest for air-fryer recipes.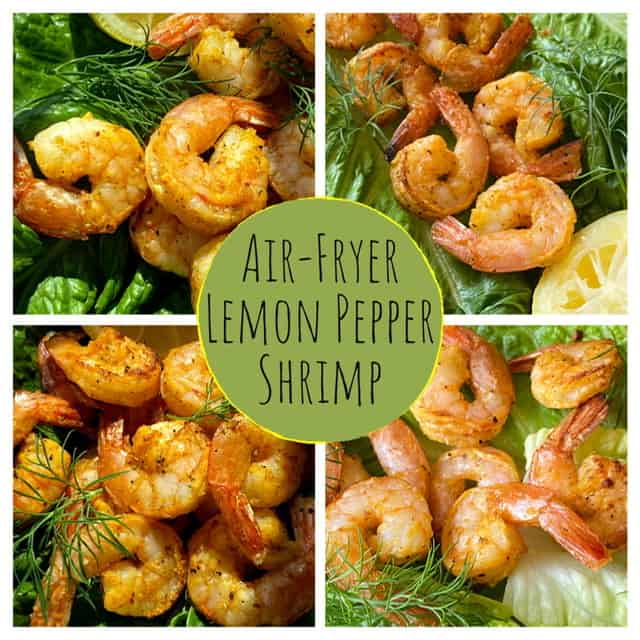 Looking for more Shrimp Recipes
If you're looking for new ways to prepare shrimp, here are a few suggestions.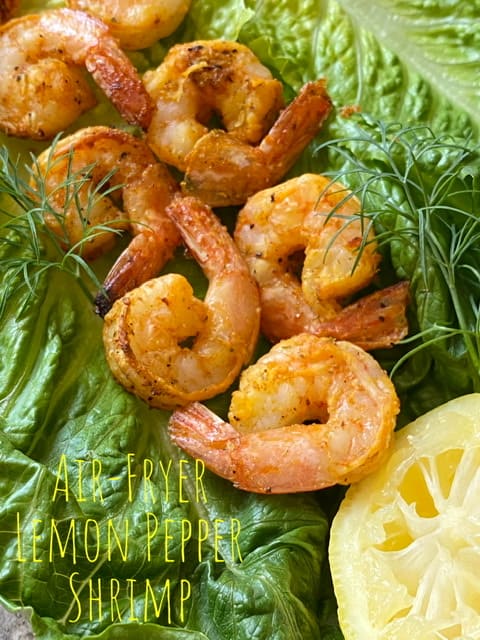 What are Langostino?
Langostino is Spanish for crustaceans but elsewhere it has a different meaning. For instance, in the United States, it's commonly referred to as a squat lobster. A squat lobster is neither a true lobster nor a prawn. Crustaceans labeled as Langostino are no more than 3-inches long. Langostino are sometimes confused with langoustines or Norway lobster, which is a whole different chapter:)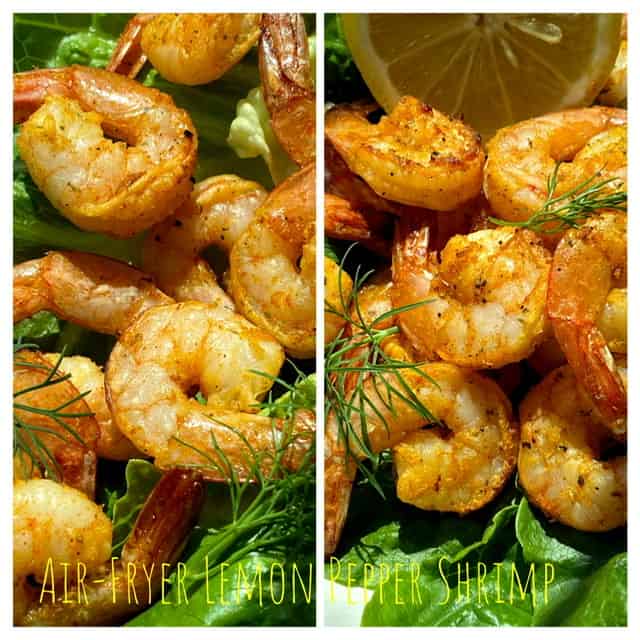 What is a Prawn?
A prawn is a common name for small aquatic crustaceans with an exoskeleton and ten legs. The term prawn is used particularly in the United Kingdom, Ireland and European countries. It refers to large swimming crustaceans or shrimp. Over the years in North America, the term shrimp and prawn are now used almost interchangeable.
Products used to make this recipe delicious: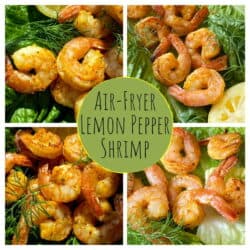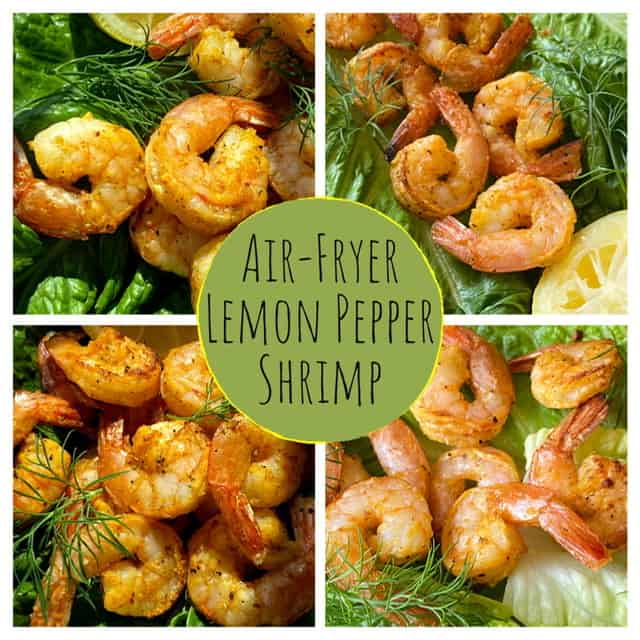 Air-Fryer Lemon Pepper Shrimp
A delicious recipe for shrimp.
Ingredients
1

tablespoon

olive oil

1

lemon, juiced

1

teaspoon

lemon pepper seasoning

1

teaspoon

original salt-free seasoning blend

1/4

teaspoon

paprika

1/4

teaspoon

onion powder

1

package

powdered seasoned chicken bouillon

1

16 oz package

medium shrimp, peeled and deveined
Instructions
Turn air fryer to 400 degrees. Preheat for 5 minutes.

In a gallon size ziplock baggie combine olive oil, lemon juice, lemon pepper seasoning, no-salt seasoning blend, paprika, onion powder and bouillon. Add shrimp, close baggie and allow to sit for 1 hour.

Place shrimp in air-fryer, preferably in a single layer. Air-fry anywhere from 8-12 minutes depending on the size of the shrimp.
Notes
Recipe Note: 1 teaspoon creole seasoning can be added also.