Easy Apple Crisp
We may earn money or products from the companies mentioned in this post.
Easy Apple Crisp
It's Apple Fest Week! Easy Apple Crisp is on the menu today and Boy, is this delicious. Easy Apple Crisp is made with homemade apple pie filling. If you don't have homemade you can still make this easy crisp with canned. For a breathtaking springtime outing, take a drive through one of the apple-producing areas to see and smell the orchards in bloom. In the fall, return to enjoy the harvest at one of the pick-your-own apple farms.
Apples In Wisconsin
Wisconsin is a great apple producing state.The major apple growing areas are the Coulee county around Gays Mills, the Bayfield area and west central Wisconsin. Of the 100 varieties grown in Wisconsin, national favorites are the Jonathan, Golden Delicious and McIntosh. The McIntosh is an excellent apple for making applesauce because of its juicy pulp and rich tart taste.
In southwestern Wisconsin, along the Mississippi River, are steep-sided valleys with winding streams and rivers. These valleys, known as coulees, were untouched by the glaciers. Coulee Country is known for its apples and cheese, as well as its rugged beauty. The Annual Apple Festival held in Bayfield each  October just might be the last chance to get out of the cities and enjoy the kaleidoscope of colors and flavors.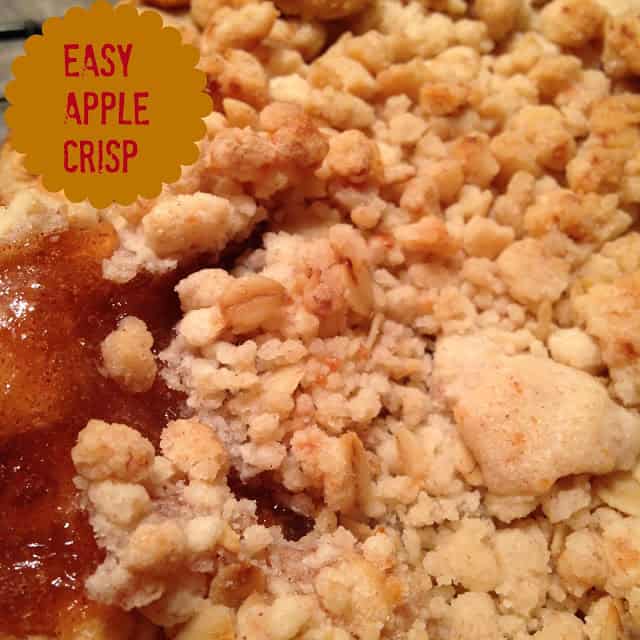 All Purpose Apples
Good for eating raw as well as for cooking include the following: Baldwin, Braeburn, Cortland, Fuji, Gala, and Pippin. Apples come 2 to 4 per pound depending on size. Store apples in a cool, dark place. They do well placed on a plastic bag and stored in the refrigerator. Apples are a good source of fiber, and vitamins A and C. They're also rich in the powerful flavonoid quercetin, which acts as an antioxidant and may help prevent some cancers and protect the arteries and heart.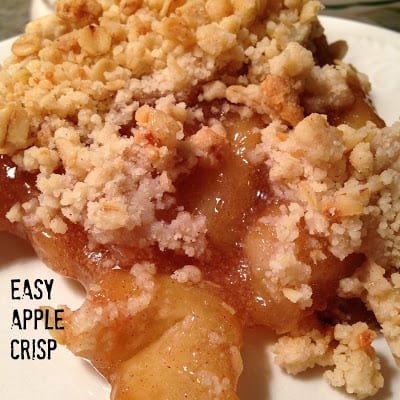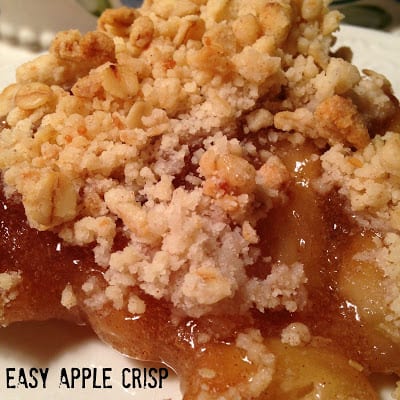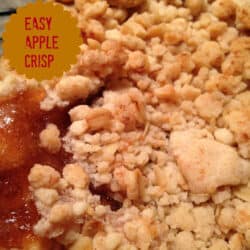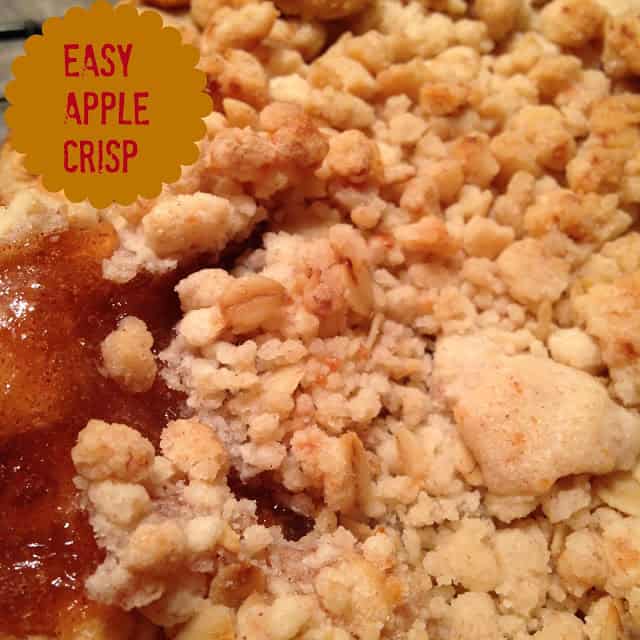 Easy Apple Crisp
Easy, Fast and Delicious!
Ingredients
1

quart

apple pie filling, homemade or canned

1

cup

packed brown sugar

3/4

cup

old fashioned oats

3/4

cup

flour

1

teaspoon

ground cinnamon

1/2

cup

cold butter

1/2

cup

chopped pecans
Instructions
Spray a 2 quart baking dish with non-stick cooking spray.

Open quart apple pie filling (canned or homemade).

Spoon into prepared dish.

In medium bowl, mix together brown sugar, oats, flour and cinnamon.

Cut in cold butter with pastry blender until mixture resembles coarse crumbs, toss in chopped pecans.

Sprinkle crumb mixture over apple filling to edges of baking dish, pat down the topping gently until even.

Bake in oven for 45 minutes or until golden brown and sides are bubbly.
Recipe On Tap
Bacon Blueberry Scones  and Maple Chip Blondies  will surely satisfy any sweet tooth.
We purchase apples at the Everflow Apple Orchard