Deep Dish Caramel Apple Pie
We may earn money or products from the companies mentioned in this post.
Deep Dish Caramel Apple Pie
Apple Fest Week is happening this week and this next recipe is out of this world! Deep Dish Caramel Apple Pie is wonderfully delicious. Two refrigerated pie crusts are used to line a 9-inch springform pan. Then canned or homemade pie filling is spooned into the prepared pan and the apples are drizzled with caramel sauce. A combination of oats, brown sugar, butter, flour and ground cinnamon are sprinkled on the top and baked until golden brown.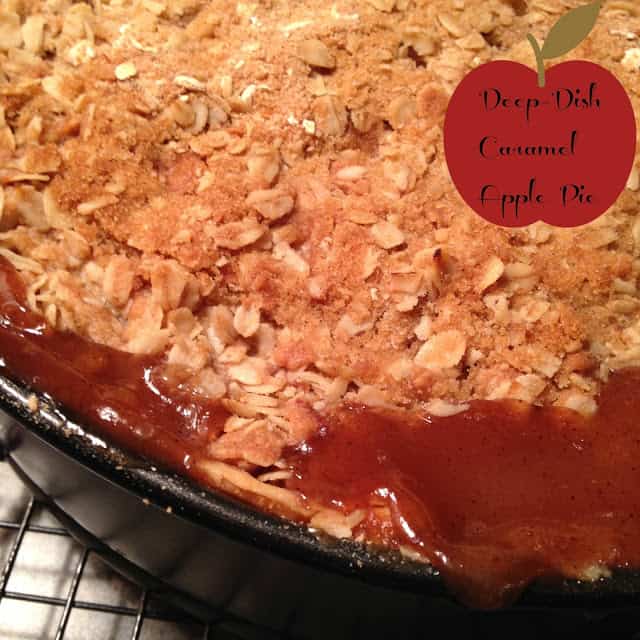 An Apple A Day
The old saying, "An apple a day, keeps the Doctor away" may have some truth to it. Apples are a good source of fiber and vitamins A and C. They're also rich in the powerful flavonoid quercetin, which acts as an antioxidant. Apples may help prevent some cancers and protect the arteries and heart. Eating an apple vs drinking apple juice. Whole fruit is better than apple juice, which loses 80% of its quercetin during processing. Fresh is always Best.
Recipe Tip:
Serve Deep Dish Caramel Apple Pie with Vanilla Bean Ice Cream, Cinnamon Ice Cream or Caramel Swirl Ice Cream for a decadent dessert.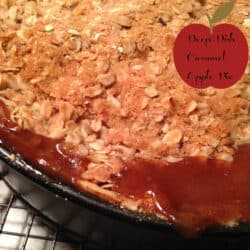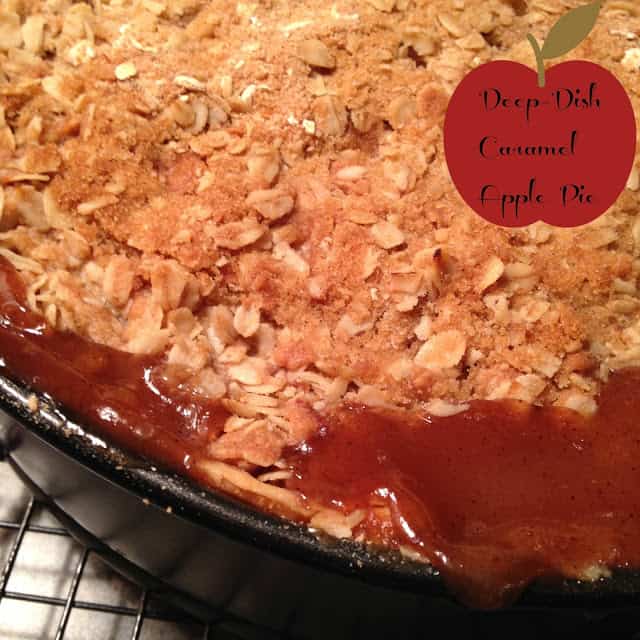 Deep Dish Caramel Apple Pie
Ingredients
1

package

9-inch refrigerator pie crust

1 1/4

cups

rolled oats

3/4

cup

firmly packed brown sugar

1/2

cup

flour

1/2

teaspoon

ground cinnamon

6

tablespoons

cold butter, cubed

1 to 2

quarts

homemade apple pie filling

1/4

cup

caramel sauce of your choice
Instructions
Combine oats, brown sugar, flour and cinnamon, cut in butter until mixture resembles coarse crumbs. Set aside.

Unroll pie crusts, carefully fit pie crusts into 9" springform pan, overlapping pie crusts to fit.

Cut off any overhanging crust.

Top crust with apple pie filling.

Drizzle with 1/4 cup caramel sauce.

Sprinkle with the crumble topping, pat topping down lightly.

Bake in preheated oven for 50 to 60 minutes.

Remove from oven, cool in pan on wire rack for 15 minutes.

Run a butter knife around inside of the springform pan.

Carefully remove sides of springform pan.

Cool slightly before serving.

Serve with vanilla or cinnamon ice cream.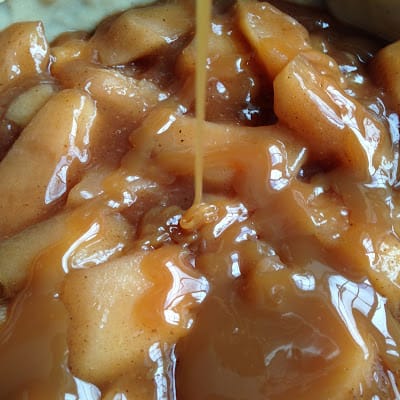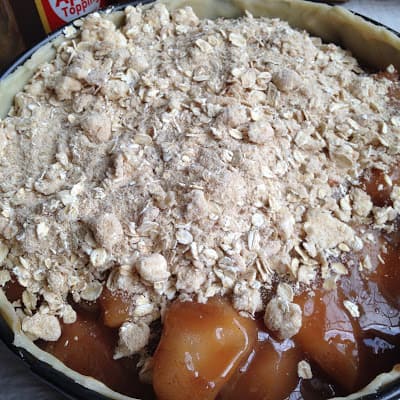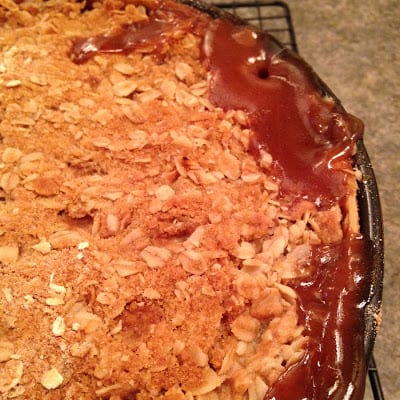 Recipes On Tap
Apples, Apples and More Apples. Bavarian Apple Torte, and Apples, Apples, Lets Talk Apples
Caramel Sauce use in this recipe: Ecker's Caramel Sauce