Cranberry Orange Cherry Sauce
We may earn money or products from the companies mentioned in this post.
Cranberry Orange Cherry Sauce
Getting ready for Thanksgiving? Making a list and checking it twice? Need to bring a dish to pass for Thanksgiving? Or are you just looking for that special recipe, one that's not only easy and quick to prepare but also delicious?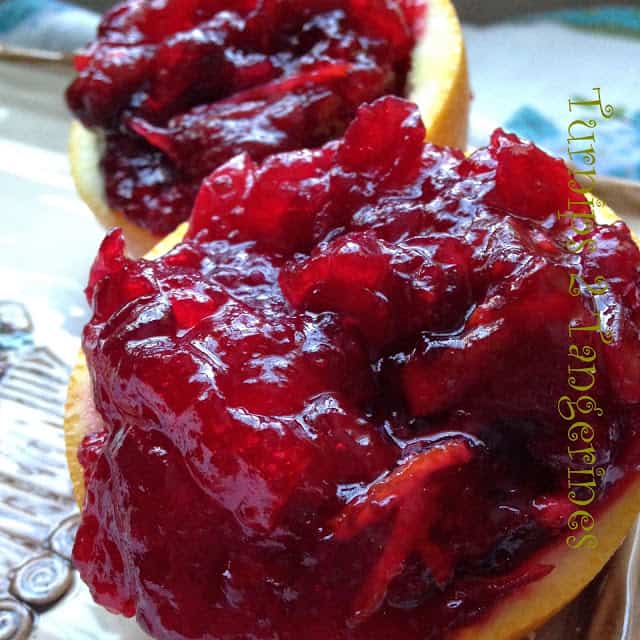 Give this Recipe a Try
If you answered yes to any of the questions above, then you have come to the right place! Why not give this recipe for Cranberry Orange Cherry Sauce a try. Made with fresh cranberries, dried cherries and orange marmalade.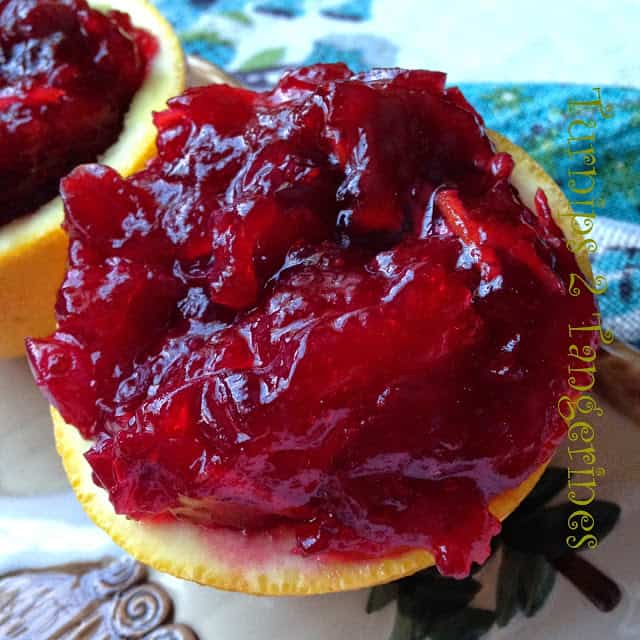 Easy and Quick
Cranberry Orange Cherry Sauce is a fast and easy recipe to make. Prep plus cook time is around 20 minutes and it's ready to serve in 2 hours. This sauce can also be prepared several days in advance, making it a real winner. Cranberry Orange Cherry Sauce makes 8 (1/4 cup each) servings.
Orange and Elderflower Marmalade
For a festive touch serve sauce in hollowed out orange cups. Arrange filled orange cups on a large platter of fresh cranberries or set one filled orange cup alongside each place setting. Orange and Elderflower marmalade is the secret to making cranberry orange cherry sauce so special. SYLT FLÄDER & APELSIN Orange and Elderflower Marmalade is from IKEA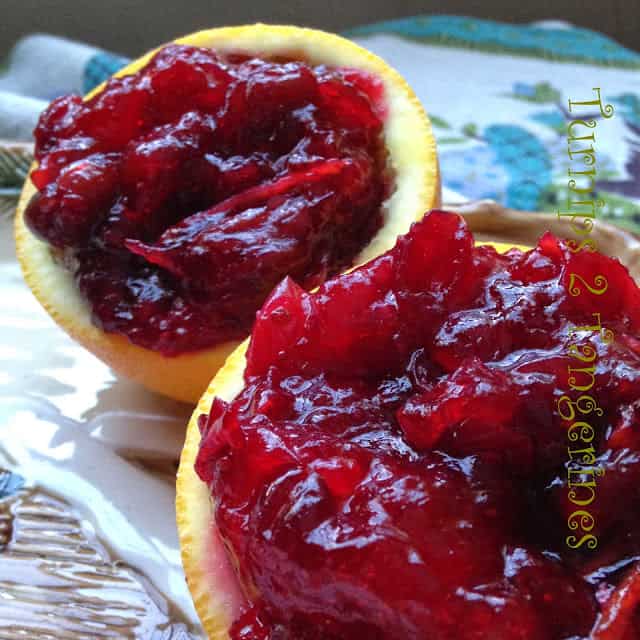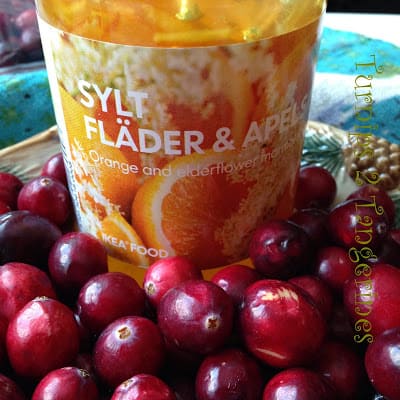 I received a jar of this incredible marmalade as a gift from my daughter. This delicious marmalade is fantastic on everything from bagels to scones.
It also makes a fantastic glaze to brush on chicken, turkey and/or pork tenderloin.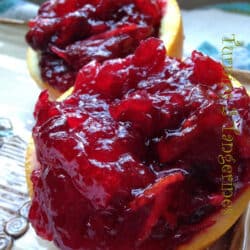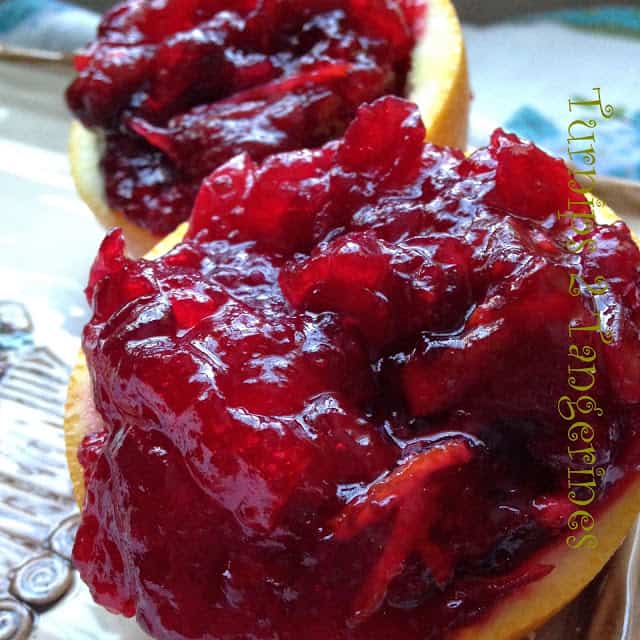 Cranberry Orange Cherry Sauce
Ingredients
1

12 oz bag

fresh cranberries

1/3

cup

dried sweet red cherries

1

cup

sugar

1

cup

water

pinch

of salt

2

tablespoons

orange and elderflower marmalade or orange marmalade of your choice

1

ounce

Kirsch, optional

4

oranges, for orange cups
Instructions
In a 3-quart saucepan, mix cranberries, dried cherries, sugar, water and pinch of salt. Heat to boiling. Reduce heat to low; simmer uncovered 10 to 12 minutes, stirring occasionally, until cranberries have popped open. Remove from heat, add orange marmalade and kirsch if using. Cool 1 hour. Spoon into bowl and refrigerate at least 1 hour before serving.

When ready to serve, spoon cranberry orange cherry sauce into orange cups or serve in a serving dish.
How to make Orange Cups:
With a small serrated knife, score a line around the middle of each orange.
Then using the line as a guide, cut each orange in half in a zipzag pattern to make a decorative edge. Loosen the pulp from the shell; cut around the inside of each orange half with a knife.
Using a small spoon, carefully remove and discard the pulp, leaving the orange shell intact.
Kirsch:
Kirschwasser [KEERSH; KEERSH-vah-ser]
From the German Kirsch ("cherry") and Wasser ("water"), this clear BRANDY is distilled from cherry juice and pits. In cookery, it's most prominently known as a flavorful addition to: FONDUE and CHERRIES JUBILEE.
Boozy Raspberry Cranberry Sauce