Munch a Bunch Snack Mix
We may earn money or products from the companies mentioned in this post.
Munch a Bunch Snack Mix 
Welcome Back to Football Friday and the Game Day Recipe. Munch a Bunch Snack Mix is a delicious snack mix everyone will love munching on.
Complete with golden raisins, goldfish crackers, m & m's, animal crackers, honey roasted peanuts and white chocolate chips. With a list of ingredients like that, what's not to like. It's a different line-up of ingredients but it's delicious and addictive all the same.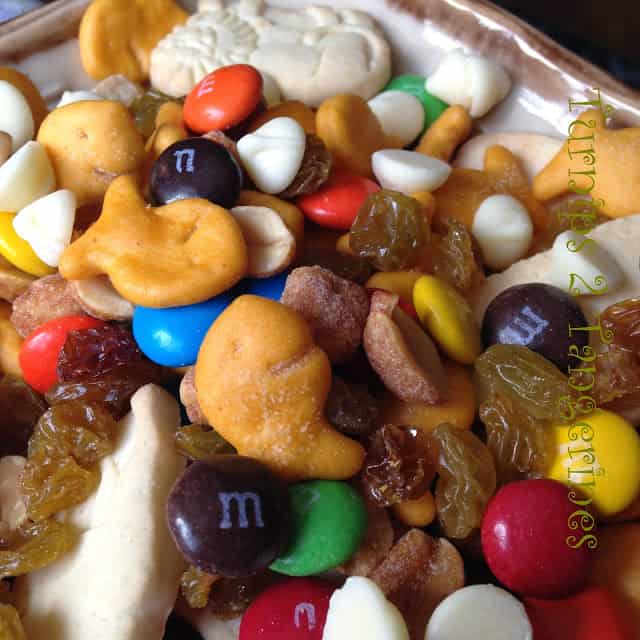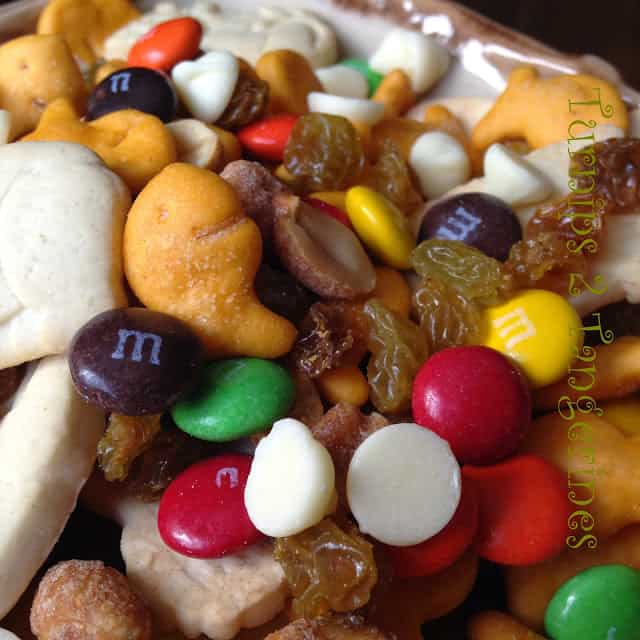 Snack Mix
One thing I like about making my own snack mixes is really an easy one, I can put in the ingredients that my family likes. This way no one picks out the things they don't like. Snack mixes are so fast and easy to make that you can always have a snack mix on hand that you can munch on. I also like to have a snack mix in my pantry when my grand-kids come over. They especially liked this mixture.
Has to Have
In my opinion a good snack mix has to have m & m's or some kind of chocolate or candy of some sort in it. Now that you can buy almost all candy bars in their "mini" form, the possibilities are endless. The same goes for "mini" cookies and crackers. Mini nutter butter cookies with Reese's pieces or mini oreo cookies with mini rolo candies and mini chocolate chip cookies with mini kit kats are just a few suggestions.
Looking for More?
Looking for more snack recipes? You can never go wrong with a few fudge recipes White Chocolate Cherry Walnut Fudge and Maple Nut Fudge.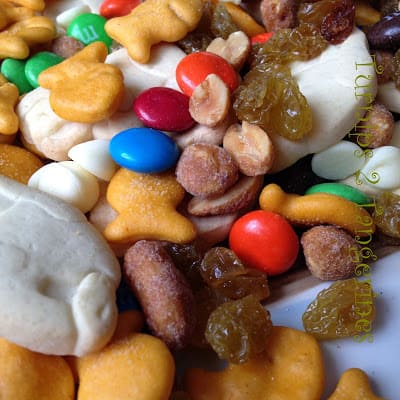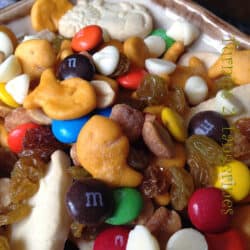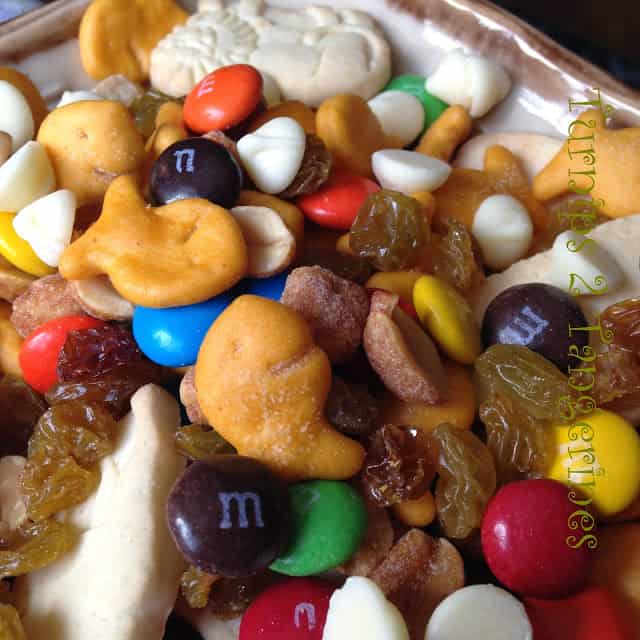 Munch a Bunch Snack Mix
Super tasty treat for all ages.
Ingredients
3

cups

animal crackers

3

cups

goldfish crackers

1

cup

golden raisins

1

cup

plain m & m's

1

cup

honey roasted peanuts

1/2

cup

white chocolate chips
Instructions
Mix all ingredients together in a large mixing bowl. Store in air-tight containers.