Cookies n' Creme Cereal Treats
We may earn money or products from the companies mentioned in this post.
Cookies n' Cream Cereal Treats
So Easy and So delicious. Kids and adults of all ages like krispie treats. Heck, everybody loves krispie treats. My daughter loves the traditional krispie treats made with Rice Krispies cereal, marshmallows and butter. Me on the other hand, prefer marshmallow treats made with different kinds of cereal, like this recipe that we'll be sharing with you today. Cookies n Cream Cereal Treats will soon before a family favorite.
Over The Years
I have made my fair share of krispie treats over the years. When my kids were in grade school, I kept a box or Rice Krispie cereal and a bag of marshmallows in my pantry at all times. This was for those 'just in case times' when one of the kids 'volunteered' me to bring treats to school the next day. My hubby who claims to not like krispie treats or whiskey treats as Willow would say, has a tendency to eat a whole pan himself.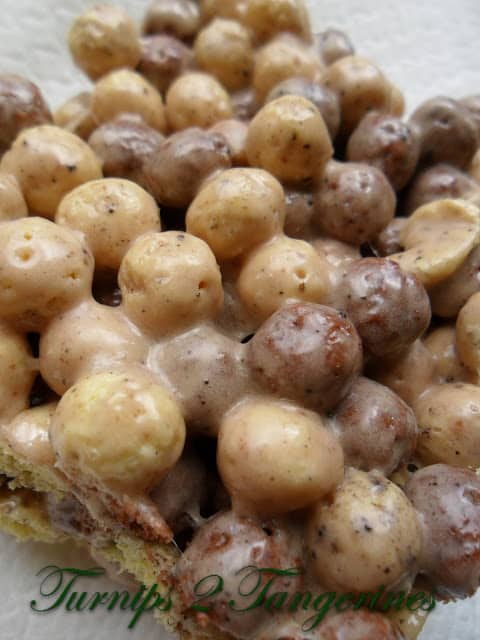 Change It Up
Change things up a little by changing the cereal and marshmallows used to make marshmallow treats. Marshmallow treats can be made in many different "flavors." Here are a few of our favorites Captain Crunch Touchdown Marshmallow Treats, Watermelon Rice Krispie Treats and Peanut Butter Crispy Treats. Cookies n' Cream Cereal Treats are yet another super delicious marshmallow treat recipe.

Looking For More?
If you're looking for more rice krispie treat recipes and aren't we all, spend some time on Pinterest. I really enjoy sitting on my phone an d spending time on Pinterest. I have found many, many recipes there, have you? You can find so many different and fun recipes for marshmallow treats on Pinterest. If I had kids in grade school now, they'd be bringing all sorts of fun and new marshmallow treats to school!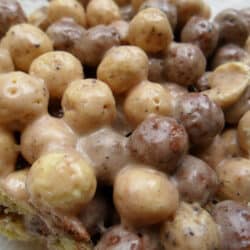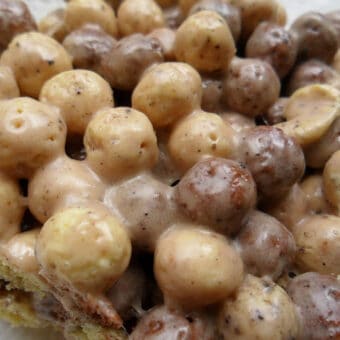 Cookies n' Cream Cereal Treats  
A delicious way to make marshmallow crispy treats.
Ingredients
3

tablespoons

butter

1

10 oz bag

or about 40 regular marshmallows

1

regular size

Hershey's cookies n' cream candy bar, broken in pieces

6

cups

Hershey's cookies n' cream cereal

1

snack size bag

mini oreo cookies, crushed
Instructions
In a large saucepan, melt butter over low heat; add marshmallows and stir until melted. Add candy bar; stir until completely melted. Add cereal. Stir until cereal is evenly coated. Stir in crushed mini oreo cookies.

Using a buttered spatula, press mixture into a buttered 13 x 9 baking dish.

Cut into squares.
Nutrition
Serving:
1
g
,
Calories:
143
kcal
,
Carbohydrates:
23
g
,
Protein:
2
g
,
Fat:
6
g
,
Saturated Fat:
3
g
,
Cholesterol:
11
mg
,
Sodium:
190
mg
,
Potassium:
73
mg
,
Fiber:
2
g
,
Sugar:
10
g
,
Vitamin A:
630
IU
,
Vitamin C:
6
mg
,
Calcium:
101
mg
,
Iron:
4.5
mg
Brie in Puff Pastry is a great appetizer to make for holidays and special occasions.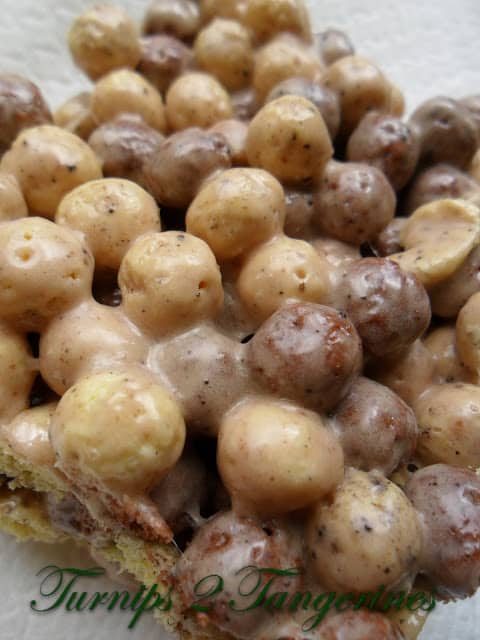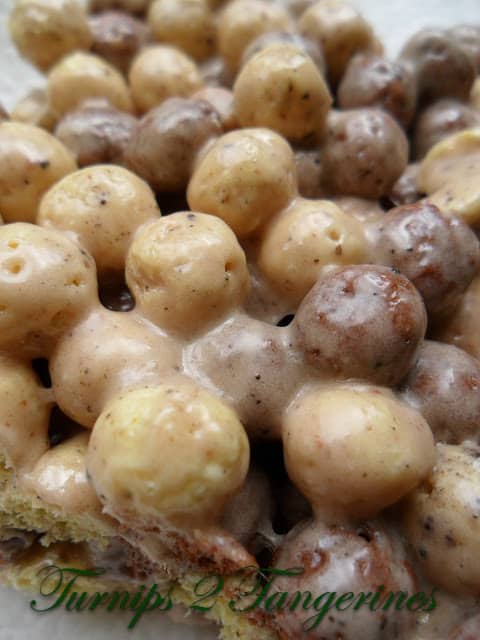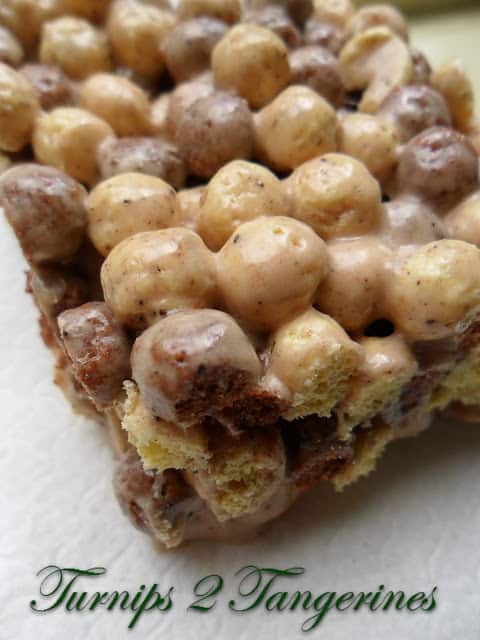 This recipe is made with Hershey's cookies n' cream cereal and a candy bar. What a delicious way to eat your cereal!