Swedish Meatballs and Rosettes
Recipes Inspired From Around The World,  Culinary Adventures: Sweden. Swedish Meatballs with Garlic Mashed Potatoes and Rosettes.  Swedish Meatballs are probably one of the best known Swedish cooking specialties. They are definitely a necessity on the Smörgåsbord. Norway, Denmark and Finland have their own versions too.
Scandinavian Affordable
Every Scandinavian cookbook has at least one or more recipes for Swedish meatballs. Swedish Meatballs are made as a way to use up left-overs and as a way to stretch a meal. In northern Scandinavian countries beef was considered a luxury, that's why many cooks added ground pork to their meatball recipes. Swedish Meatballs are fast, easy and affordable.
Köttbullar
Swedish Meatballs or "Köttbullar" are served with cooked potatoes, creamy brown gravy and lingonberries. Recipes for Swedish Meatballs were brought to the US by Scandinavian immigrants, many of whom settled in America's Northern and Midwest States. Swedish Meatballs became very popular in the beginning of the 20th century and then again in the 1950's and 1960's.
Ikea Stores
When I take a trip to IKEA, I'm specifically  thinking about jam, jelly, marmalade and preserves. More to the point; Sylt Apelsin & Fläder Orange/Elderflower Marmalade,  Sylt Krusbär- Gooseberry Jam, Sylt Hallon & Blåbär- Raspberry and Blueberry Jam and Sylt Lingon- Lingonberry Preserves.
Lingonberry
The Lingonberry is a key ingredient in the Scandinavian diet. Lingonberries are a rich source of Vitamin C, an important vitamin necessary during the long winters in Scandinavian countries. Lingonberries are small, red, edible berries that grow on a perennial woody, evergreen shrub with a low growth habit. The lingonberry is related to both the blueberry and cranberry.
Lingonberries are native to Scandinavia, Alaska and Northeastern Canada, similar to cranberries but not quite as tart. Use the lingonberry in jam, jelly, preserves, juice, sauce, wine and liqueurs. Lingonberries can be used in any recipe that calls for cranberries or blueberries. Lingonberries also go by the names: cowberry, red whortleberry, foxberry, rock cranberry and partridge berry.
The next time you stop at IKEA pick up an extra jar of Lingonberry Preserves. Then when you get home you can make this recipe for Lingonberry Cheesecake. With the popularity of stores like IKEA, Swedish Meatballs, Lingonberries and Scandinavian cooking in general is once again making a big come back. Thank goodness because Swedish Meatballs, the Lingonberry and the like are wonderful.
On our trips to IKEA, all my son Bob can think about are those amazing Swedish Meatballs, swimming in that incredibly delicious sauce. You can serve Swedish Meatballs and sauce over buttered wide egg noddles or spooned over garlic mashed potatoes. For a delicious change, try serving Swedish Meatballs with sauce over Microwave Garlic Mashed Cauliflower
The nearest IKEA is 2 1/2 hours away, so it's hard for Bob to get his Swedish Meatball fix…he asked if I could make a "copy-cat" recipe and I found
this copy-cat version of IKEA Swedish Meatballs from Damn Delicious. Damn Delicious says, "They taste even better than the IKEA version" Bob will have to be the judge of that since he is the Swedish Meatball connoisseur in the family. Personally, I head straight for the dessert table…
Swedish Meatballs
This recipe is so easy to prepare. Make a double batch and store the uncooked meatballs in the freezer. When you get a craving for Swedish Meatballs,
you can defrost, brown and whip up the sauce. You'll be enjoying a big plate of Swedish Meatballs in no time. This recipe for Swedish Meatballs was adapted from Damn Delicious . I had never made Swedish Meatballs and they are absolutely delicious!
Serve Swedish Meatballs over Garlic Mashed Potatoes
Ingredients
8




potatoes, peeled and quartered

1/2 cup




milk

1/4 cup




butter

2 cloves




garlic, minced

salt and pepper,




to taste

2 to 3 tablespoons




snipped chives
Cooking Directions
Bring a large pot of water to a boil, add potatoes. Boil until fork tender, 20 to 25 minutes. Drain. Place in a large bowl, add milk, butter, garlic, salt and pepper. Mix with an electric mixer or potato masher until desired consistency. Stir in snipped chives.
Rosettes
For Dessert serve light, crispy and sweet rosettes. Rosettes are a delicious and beautiful Scandinavian cookie made from a thin batter. The batter is fried on specially shaped irons and sprinkled with powdered sugar. Rosettes are usually prepared during the holiday season but we think they are far to pretty and much to tasty to be made only once a year.
Cookie Sweden, Lingonberry, Meatballs, Dessert, Christmas, Potato, Garlic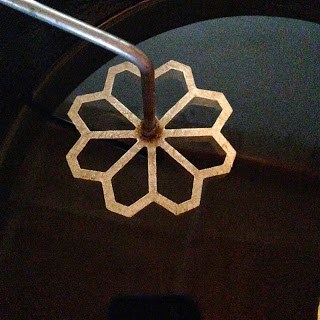 *Recipe adapted from: Scandinavian Rosettes