Garden Party Tea Sandwiches
We may earn money or products from the companies mentioned in this post.
Garden Party Tea Sandwiches
In the 1930's, tea parties were the ultimate in elegance. Women wore frilly dresses and white lace gloves. They sat at tables decorated with flowers, silver teapots and drank tea from delicate china cups. Ladies nibbled on dainty finger sandwiches and ate small cookies. In the summer, these parties were held in the garden. Hence the name "Garden Party"

To Create A Garden Party
To recreate the Garden Tea Party of yesteryear, set a table in your favorite outdoor setting such as I n your garden, on a terrace or your patio. Serve cups of hot tea, along with these delicious and dainty Garden Party Tea Sandwiches.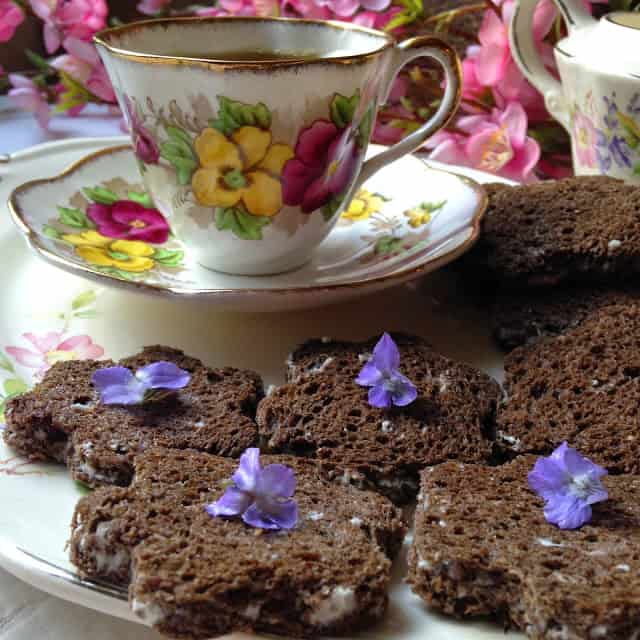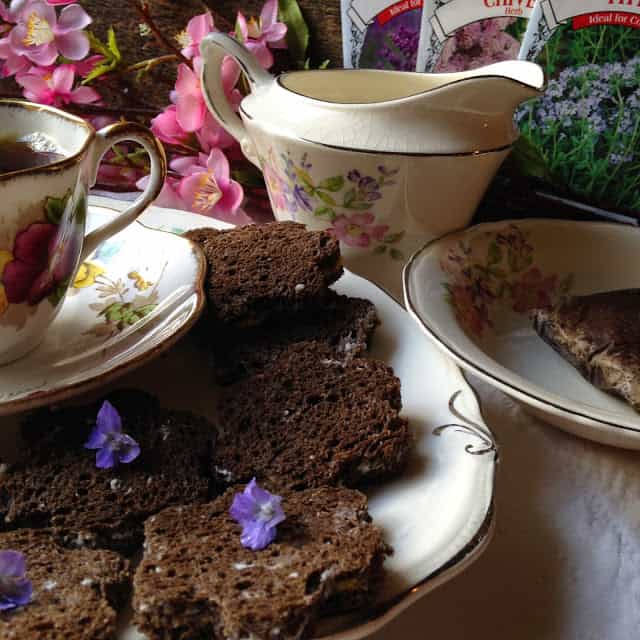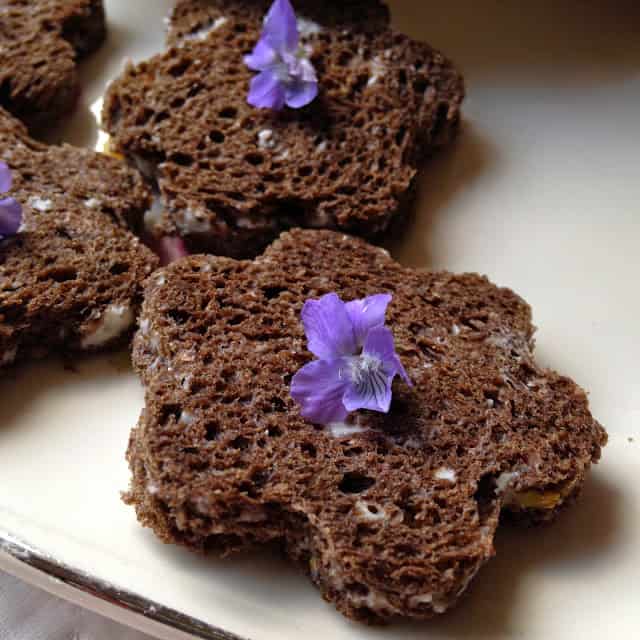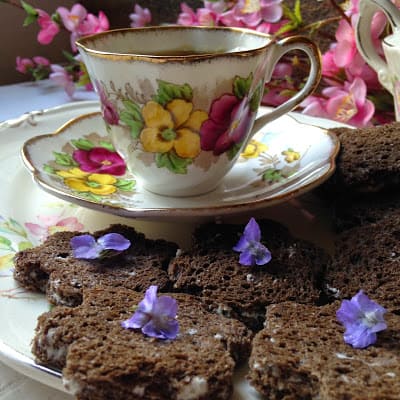 Garden Party Tea Sandwiches
Ingredients
1 (8 oz) package




cream cheese, room temperature

4 tablespoons




sweet orange marmalade

1 loaf party




rye bread

tiny edible




flowers
Cooking Directions
Place cream cheese in a small bowl.
Stir the orange marmalade into the cream cheese.
Refrigerate 30 minutes.
Spread half of the bread slices with the cream cheese mixture.
Top with remaining slices of bread.
Place mini "sandwiches," side by side, accordion style on a medium piece of foil. Wrap sandwiches in foil. Refrigerate for at least 2 hours. (Will keep for 1 day)
Remove sandwiches from refrigerator. Unwrap sandwiches from foil.
Place one sandwich at a time on a sheet of wax paper.
Using a rolling pin, gently flatten sandwich. Wipe rolling pin off if necessary to prevent sticking. Using flower shaped cookie cutter, carefully cut out flower shaped sandwiches. Repeat with remaining sandwiches. Arrange flower shaped sandwiches on a plate.
Decorate each sandwich with an edible flower.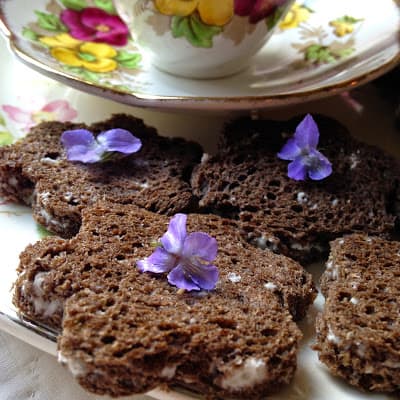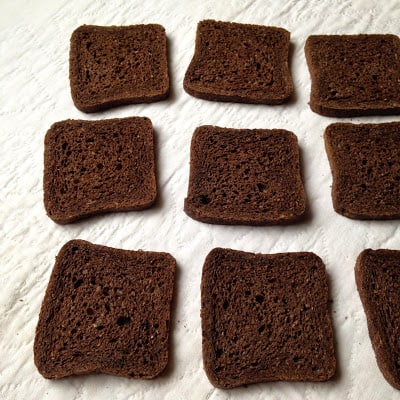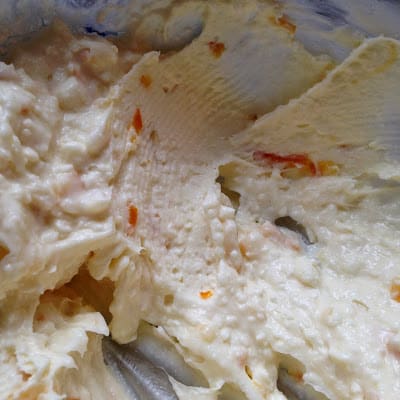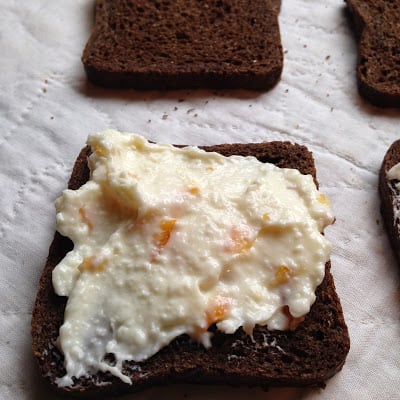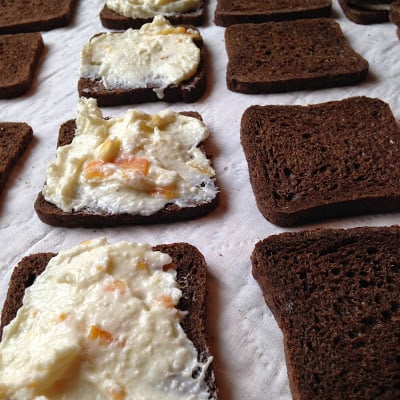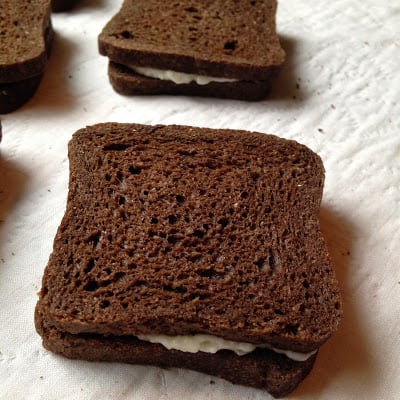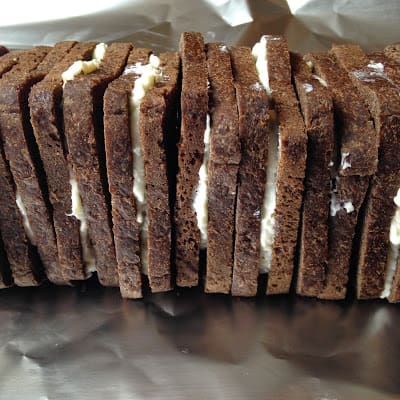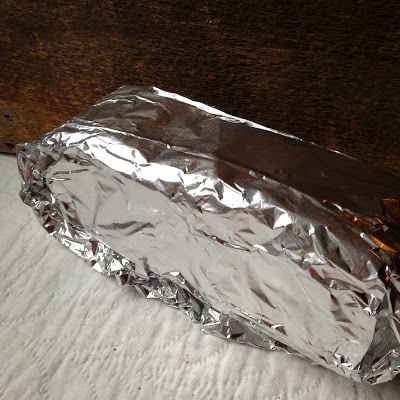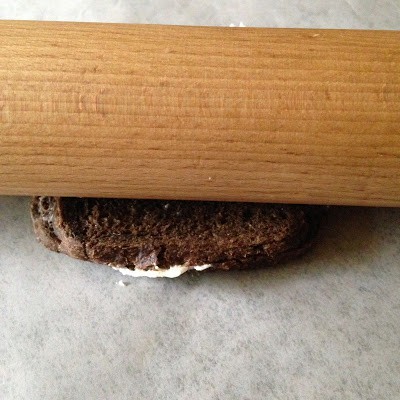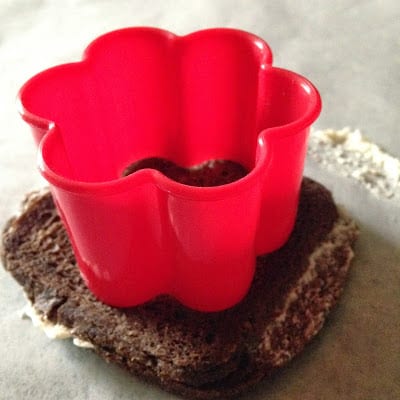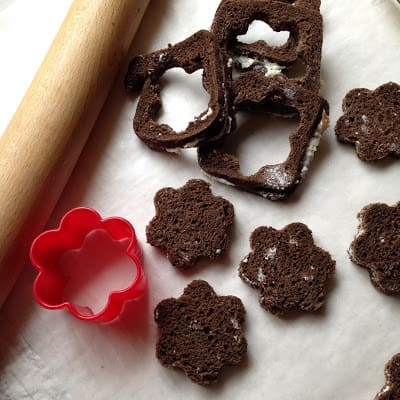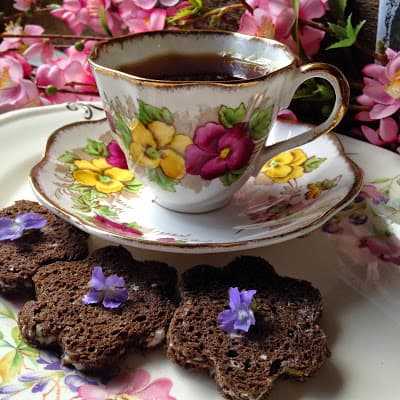 How to Brew Hot Tea
Ingredients
tea bags or loose leaf tea




black, green or herbal

use fresh




drawn water

lemon, sugar, 

milk
Cooking Directions
Boil the water.
Using a stove-top kettle.
Bring the water to a boil.
You want the water to be at least 200 degrees. (F)
Place one tea bag or a filled tea infuser in each cup or mug.
Pour boiling water over tea bag or infuser, stir briefly.
Wait.
Brew or steep tea for 1 or 2 minutes per cup of tea.
Remove the tea bag or remove tea infuser.
Discard tea bag or empty contents of infuser.
Tip:
Never squeeze tea bags.
Simply remove and throw away.
Squeezing the bag will release a bitter taste into your tea.
Serve tea with cream, milk, sugar cubes, honey and lemon slices.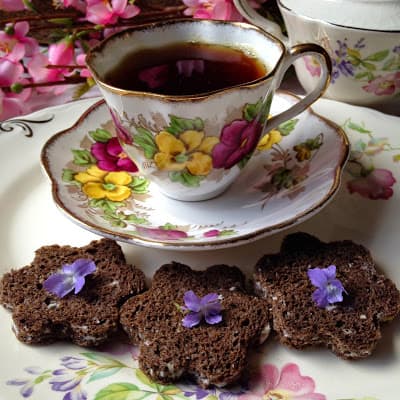 How to Make Iced Tea
Ingredients
1 family size




tea bag (Luzianne)

2 cups




cold water (bring to a boil)

sugar to




taste

2 cups




cold water
Cooking Directions
Bring 2 cups of cold water to a rolling boil.
Gently pour boiling water over one family size tea bag.
Steep for 3-5 minutes.
Remove tea bag. (see tip)
Sweeten to taste.
Add 2 cups cold water and chill.
Serve over ice with lemon slices if desired.
Makes 1 quart. (32 oz)