We may earn money or products from the companies mentioned in this post.
Hush Puppy Southern Specialty 
Ahh, Hush Puppies. Crispy on the outside and tender on the inside. A savory donut hole if you will. Serve Hush Puppies instead of french fries with fish for a delicious change of pace. Whether you're serving fried catfish or lake trout, hush puppies are perfect for your next Friday Night Fish Fry.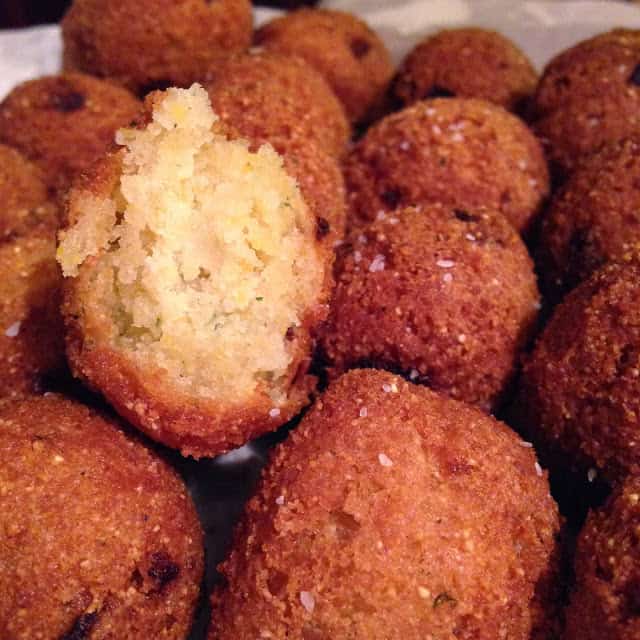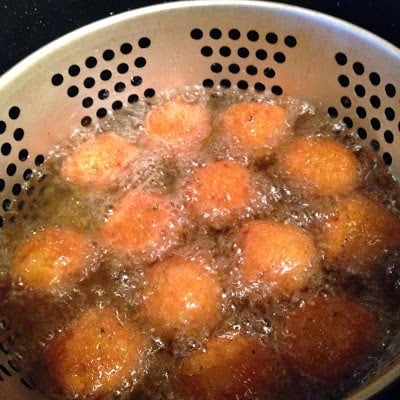 What is a Hush Puppy
This Southern specialty is a small cornmeal dumpling, flavored with chopped scallions, deep-fried and served hot. Hush puppies are a traditional accompaniment for fried catfish. Their name is said to have come from the fact that, to keep hungry dogs from begging for food while the rest of the dinner was being prepared, cooks used to toss scraps of the fried batter to the pets with the admonition, "Hush, puppy!"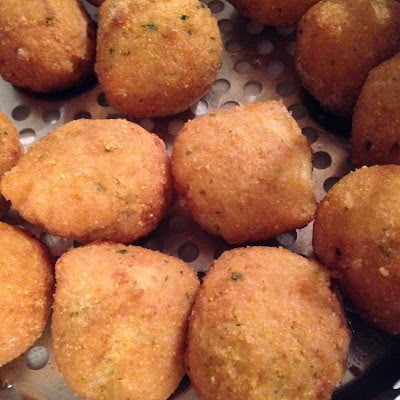 Ingredients
1 1/2 cups




all-purpose flour

1 1/2 cups




cornmeal

2 tablespoons




baking powder

2 tablespoons




sugar

1 tablespoon




baking soda

2 teaspoons




salt

1 teaspoon




dried parsley flakes

1 1/4 cups




buttermilk

2




eggs

peanut oil




for frying
Cooking Directions
Whisk together flour, cornmeal, baking powder, sugar, baking soda, salt and parsley in a large bowl. Stir together buttermilk and eggs in a medium bowl. Pour over dry ingredients and stir until just combined. Set aside to rest for one hour.
Pour oil to depth of 2″ in a large heavy-duty cast iron skillet or use a deep-fat fryer, following manufacturers directions. Heat over medium-high heat.
Using a tablespoon, drop small rounds of batter into the hot oil, making sure not to crowd pan, cook flipping halfway through or until golden brown and crisp on the outside, about 3 to 4 minutes. Remove from heat, drain on paper-towels. Season with salt.