Violet Vinegar
We may earn money or products from the companies mentioned in this post.
Violet Vinegar
Flavored Vinegar. My new obsession. I have recently been stung by the flavored vinegar bee. Flavored vinegar can add that extra flavor boost to so many different recipes. It can be drizzled on grilled or roasted meats, grilled or roasted fruits and roasted vegetables even drizzled over ice cream. Flavored vinegar can be added to marinades and/or used as a baste. It be used to make a fantastic salad dressing too. Violet Vinegar has a clean crisp fruity flavor.
Get Outside
My yard is literally full of tiny sweet violets. Spent the afternoon sitting on the lawn, picking and inspecting violets. Sit in the warm sunshine, listening to the birds chirping until You have two clean, empty jars full of violets. Just think how your grand-children will enjoy participating in this "job" and the only payment necessary would be an ice cream cone. Making your own flavored vinegar is easy and fun.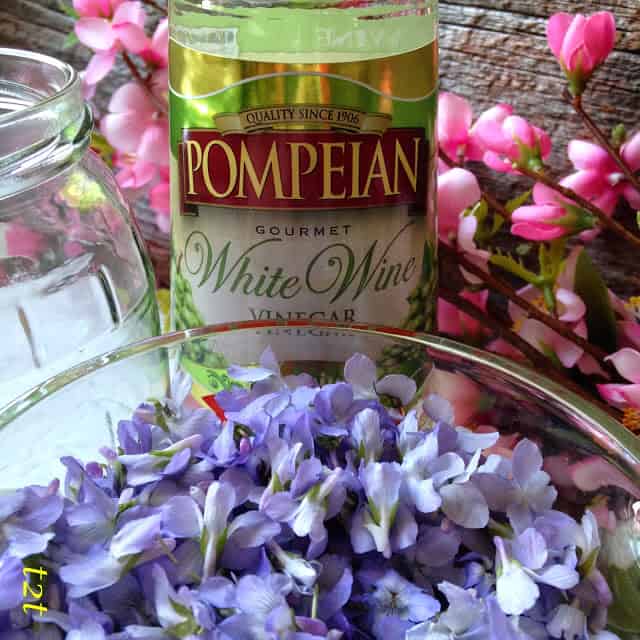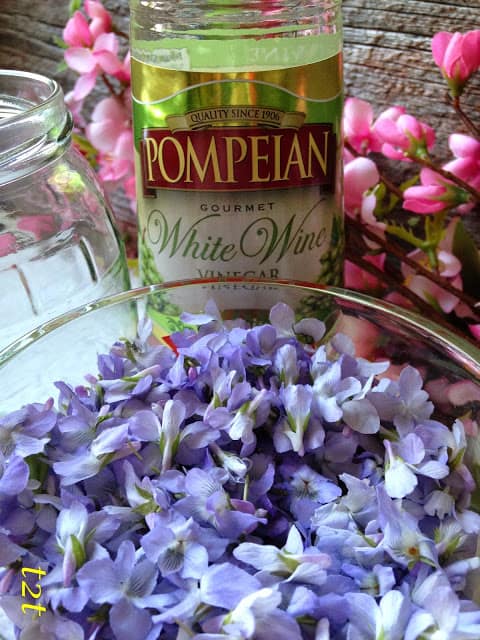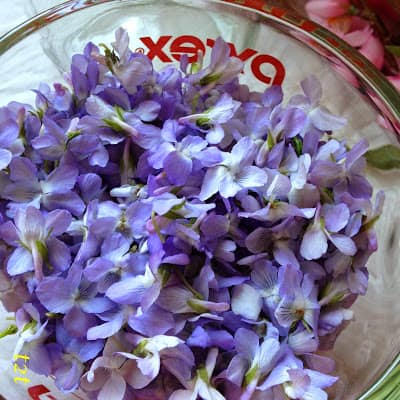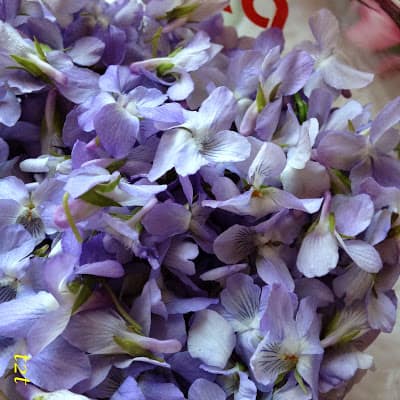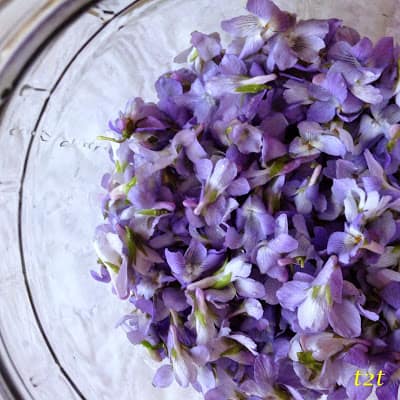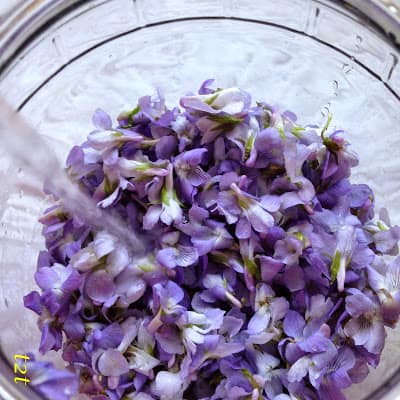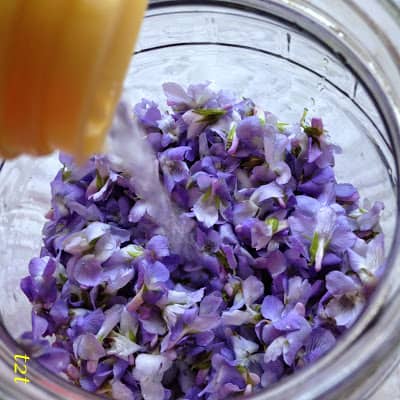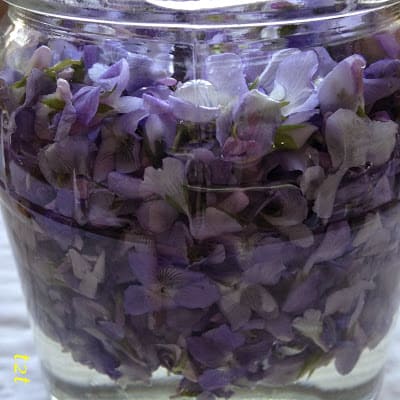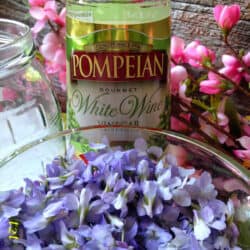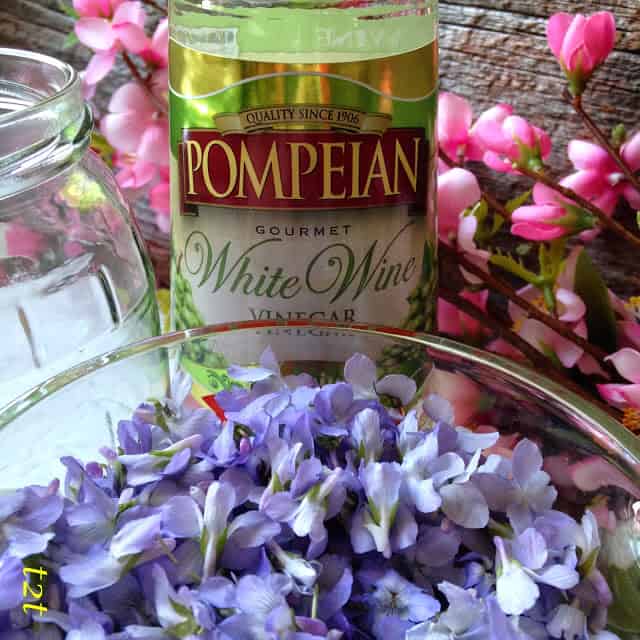 Violet Vinegar
Delicious served on a simple salad or used in a light vinaigrette,
Ingredients
1

cup

fresh violet flowers

2

cups

white wine vinegar
Instructions
Go out in your yard and pick 1 cup fresh violet flowers, from un-sprayed areas.

Gently rinse violets if you feel it's necessarily.

I inspect my violets while I'm picking them.

Put violets in a clean glass jar.

Use a jar that is large enough to hold 3 cups of liquid.

Fill jar 1/2 full of violets.

Pour 2 cups white wine vinegar over violets.

Cap with a non-metallic lid.

*Vinegar will corrode metal.*

If you only have a metal cap, place a layer or two of plastic wrap between cap and vinegar.

Let this mixture sit for a week or two in a cool, dark place.

Strain the vinegar.

Store in a bottle with a cork cap in a cool, dark place for a year or longer.
After One Week
After only 2 days, the color from the violets is a beautiful color. Within one weeks time, the vinegar took on a slightly deeper color of pink, with just a hint of lavender. Violet vinegar is not only delicious, its beautiful to look at. Violet vinegar takes on a slight floral taste from the violets. It's a must try vinegar on a simple salad of mixed greens.
For this recipe we used Pompeian Vinegar