Easy Roasted Grapes
We may earn money or products from the companies mentioned in this post.
Easy Roasted Grapes
Easy Roasted Grapes are super easy to make and super delicious! If you have never roasted grapes before, you don't know what your missing and your in for a real treat. You seriously need to try this recipe because chances are, once you have tasted roasted grapes, you'll never eat them any other way again I promise. Roasted grapes served over vanilla ice cream for a tasty summertime dessert. Any type of grape can be roasted, so get to it:)
Serve with
Roasted grapes are delicious served with whipped cream, spooned over vanilla ice cream, spooned over lemon pound cake or eaten "naked" Roasted grapes are also delicious served with flavored vinegar. Try a warm drizzle of balsamic vinegar reduction or mulberry vinegar reduction for a fun flavor twist. Let your imagination run wild and think of your own fun ways to serve roasted grapes.
Grape Salad
A few years ago I had the pleasure of experiencing Grape Salad at a restaurant in Oshkosh WI. My daughter-in-law Kim told me about this delicious grape salad she had tasted at a local restaurant. I mentioned to her that the next time I come for a visit we'd have to check it out. We did just that:) The next day, later in the afternoon, I got a call from Kim. She said that she had made grape salad, her copy-cat version at home.
Kim said it was super delicious. Since I couldn't be out done, I went to the store to buy some grape salad ingredients. The globe grapes I was going to purchase came in a plastic container instead of the usual baggie. I opened the grape container and there staring me in the face was a recipe for, you guessed it, Grape Salad! Here is that recipe for Grape Salad.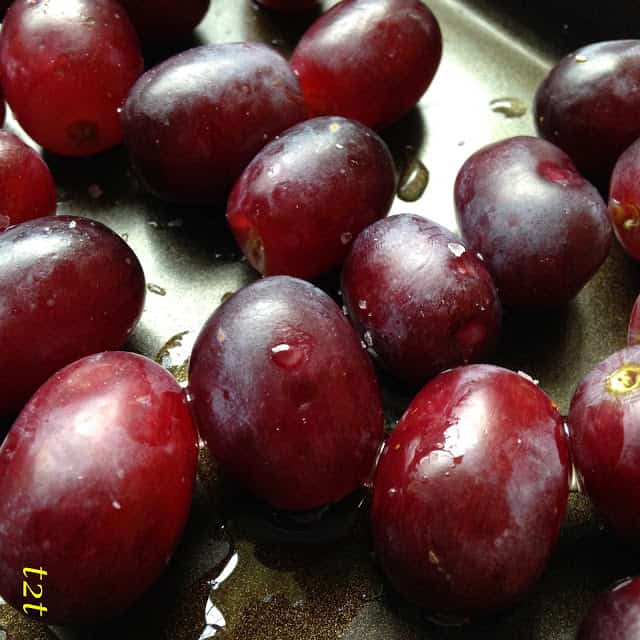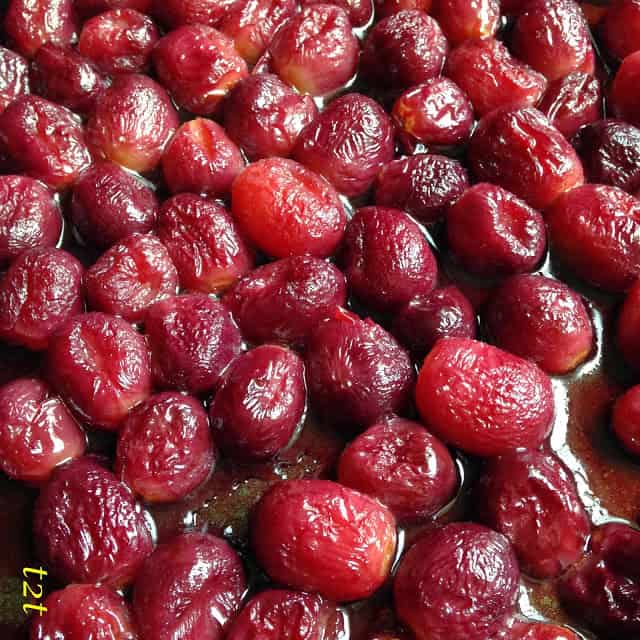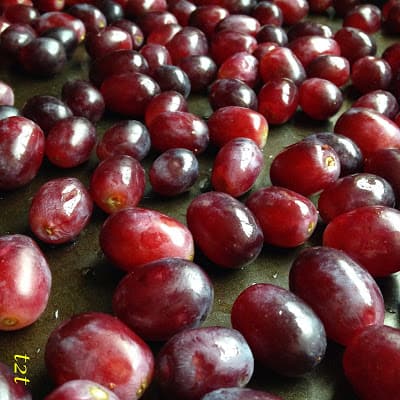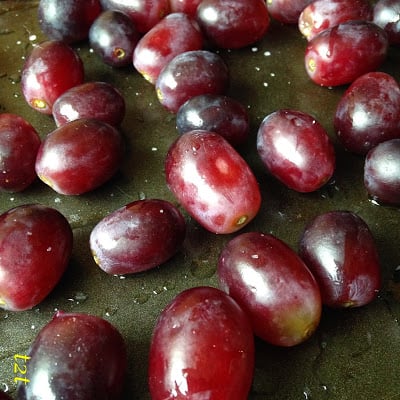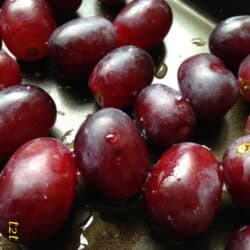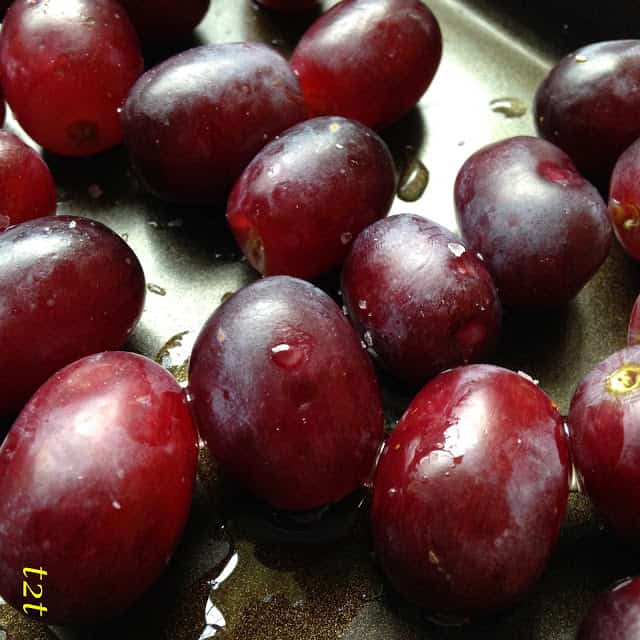 Roasted Grapes
Delicious served in a bowl with whipped cream or vanilla ice cream.
Ingredients
1 1/2

pounds

stemmed, rinsed red or green seedless grapes

2

tablespoons

olive oil

pinch

of sea salt

2

teaspoons

fresh grated ginger, optional
Instructions
On a 12 x 15 inch baking pan, toss grapes with olive oil, salt, pepper and ginger if using.

Bake at 400 shaking pan occasionally until grapes are blistered, about 15 to 18 minutes.

Serve immediately.