Ultimate Mounds Bars
We may earn money or products from the companies mentioned in this post.
Ultimate Mounds Bars
I have been making these luscious bars for as long as I can remember. In fact, I'm not even sure where or from whom I got this recipe from, all I know is they are super easy to make and will disappear fast! If you love Mounds candy bars, you will go nuts over Ultimate Mounds Bars. They taste exactly, maybe even better than the candy bar. Seriously, they're that good. I guarantee you can't eat just one.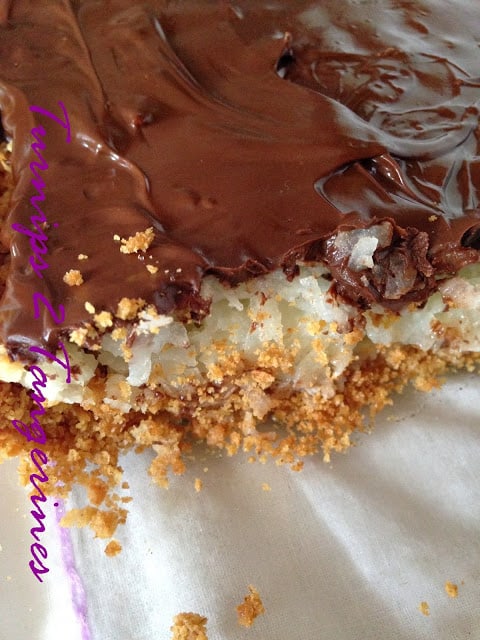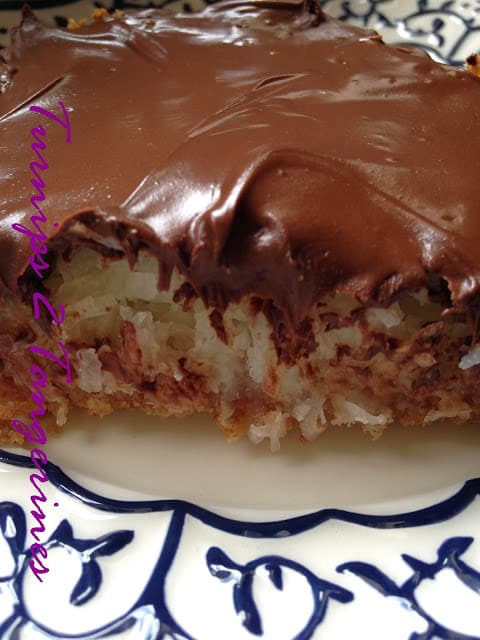 Addictive and Delicious
I top Ultimate Mounds Bars with a combination of peanut butter, semi-sweet chocolate and butterscotch chips. You could use dark chocolate chips thus keeping more true to a Mounds Candy Bar If you want to make Almond Joy bars, follow the recipe but top the coconut layer with whole or chopped almonds before drizzling the top with the melted chocolate, peanut butter, butterscotch mixture.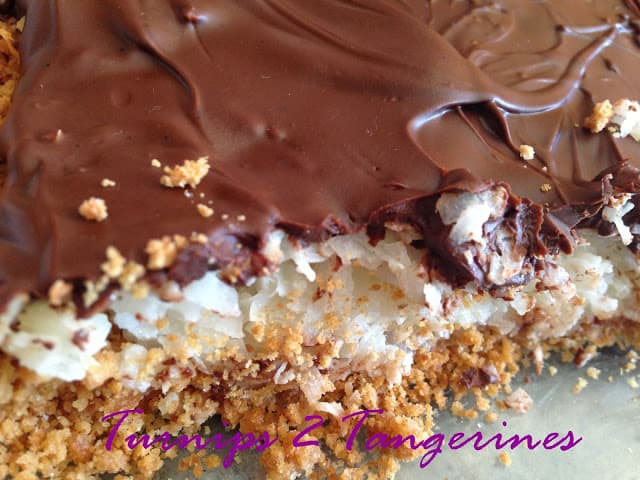 Ingredients
2 1/2 cups




graham cracker crumbs

1 stick




butter, melted

1 tablespoon




sugar

1 (14 oz) can




sweetened condensed milk

1 (14 oz) package




flaked sweetened coconut

1 (12 oz) package




semisweet chocolate chips

1/2 cup butterscotch chips
2 to 4 tablespoons 

peanut butter
Cooking Directions
Preheat oven to 350 degrees.
Combine graham cracker crumbs, sugar and melted butter. Mix together and pat into the bottom of a 9 x 13 baking pan.
Bake for 12 to 15 minutes. Remove from oven, set aside.
Combine sweetened condensed milk and flaked coconut. Carefully drop by spoonfuls onto baked crust, spread carefully with an off-set spatula.
Bake at 350 degrees for 20 to 22 minutes.
Melt chocolate chips, butterscotch chips and peanut butter in a microwave safe glass bowl on high for 60 seconds or until melted, stir. Microwave 30 seconds longer, stir until smooth. Drizzle melted chocolate mixture over the top of the coconut layer. Spread with off-set spatula. Let cool.
Cut into squares.
*Recipe Variation: Use milk chocolate chips or dark chocolate chips in place of the semi-sweet chocolate chips.
*Recipe Variation: To make Almond Joy Bars: Before baking coconut layer, sprinkle the coconut layer with 1 1/2 cups chopped almonds or dot the top with whole almonds. Press the almonds down lightly into the coconut layer. Continue with recipe.
Old Fashioned Cherry Pie with Snowflake Crust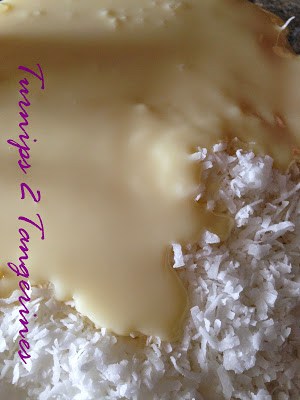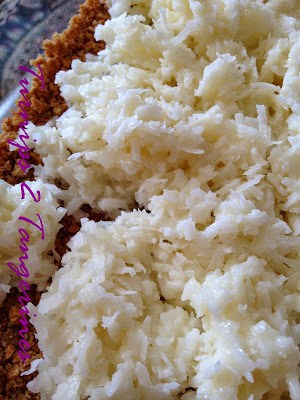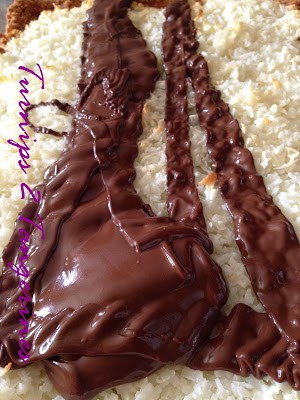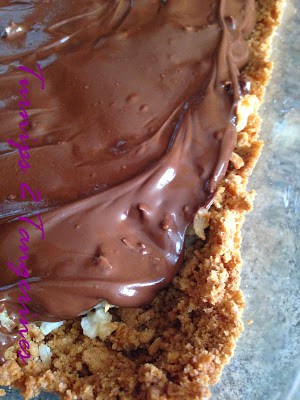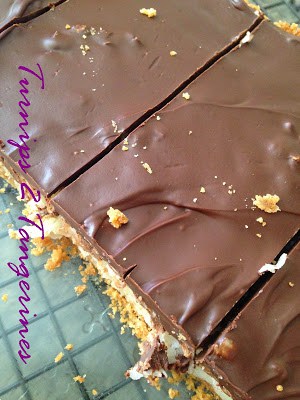 Got a Sweet Tooth? A piece of fudge will take care of that!  Candy Cane Fudge and Rocky Road Fudge.
Kitchen Tip~ Spray the inside of your slow cooker with nonstick cooking spray before assembling recipes that tend to stick. The slow cooker will clean up easily.