Special Retro Party Dip
We may earn money or products from the companies mentioned in this post.
Special Retro Party Dip 
The holidays have descended upon us. Ready or Not! If you're scrambling for something different to make for the holidays like I am, give this recipe a try. Special Retro Party Dip become popular in the 1970's and 80's. This dip was all the rage and was literally served at every gathering. Let's bring back this retro dip and make it popular again. Nothing better than a comeback story. Serve special retro party dip with fritos.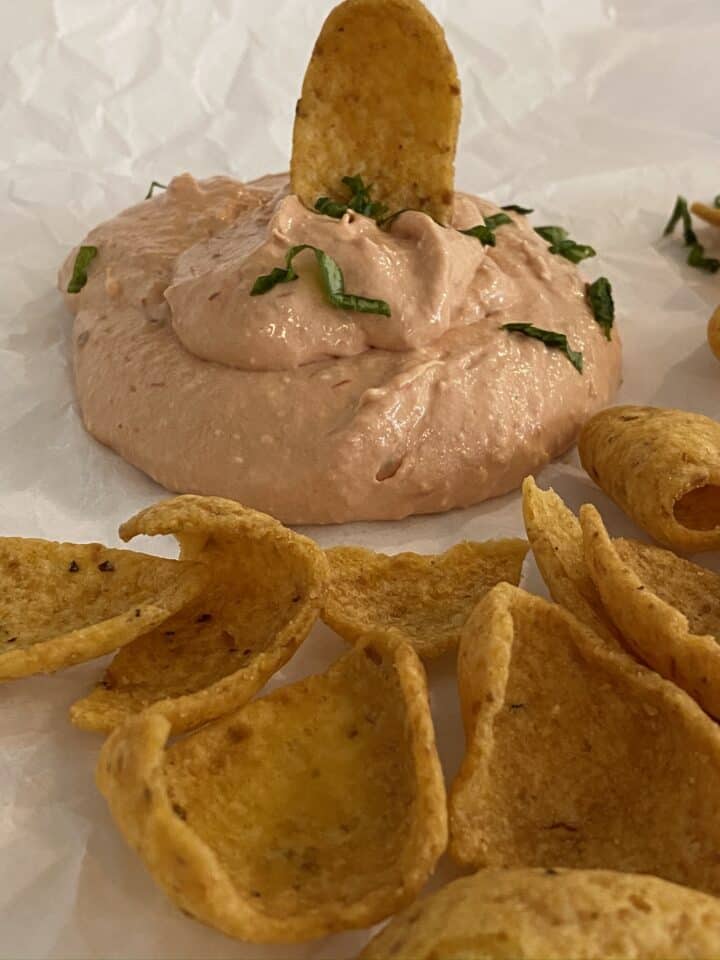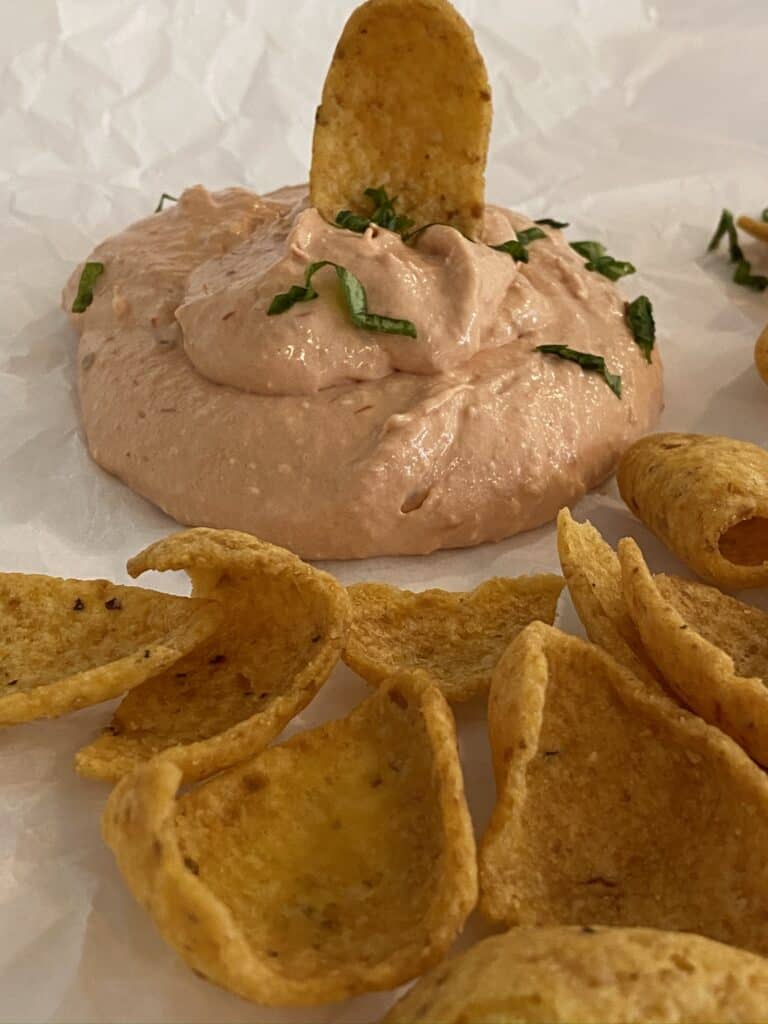 In the 1970's and 80's
The 70's and 80's were all about fast and easy party finger foods and that meant dips. Lots and lots of dips. I couldn't possibly even name them all. Somewhere in this sea of party dips you'd find special retro party dip. 9 out of 10 dip recipes made in the 70's and 80's contained cream cheese and still do. Certainly the dips that I made, and still make, contain at the minimal one eight ounce block of cream cheese but sometimes the recipe called for two blocks! Many kitchen 'island' counters throughout the 197o's and 8o's were packed with dip favorites and then some.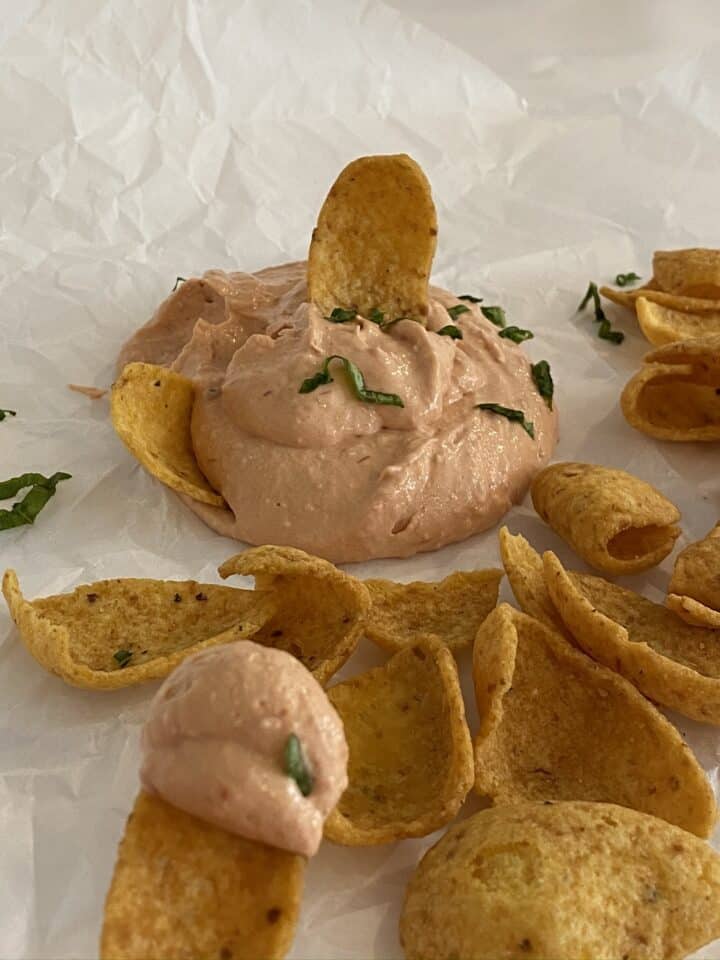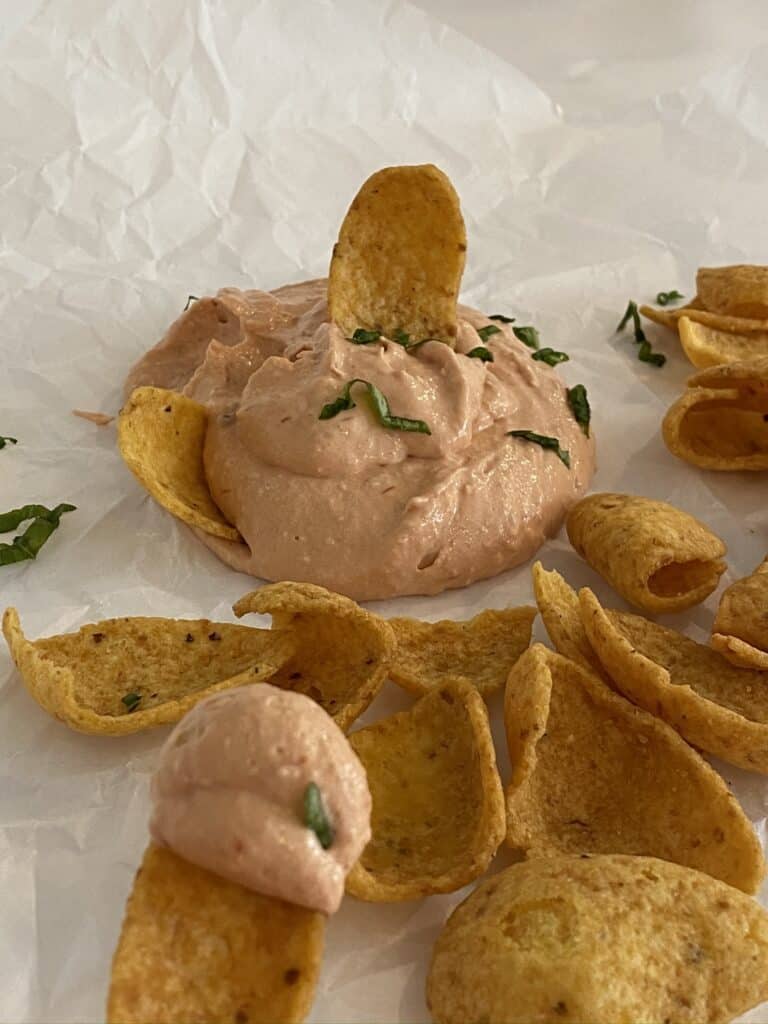 Here is just a sampling of what you'd find on the 70's and 80's table.
plates of string cheese bites and shrimp sauce
blocks of cream cheese with pepper jelly
Lipton's French onion chip dip
The Dip With No Name
We haven't even mentioned the many taco dips and bean dips that were also popular back then and still are. That's a whole separate chapter but one of my favorite dips and one I haven't made in a blue moon was first made by my sister-in- law Theresa. I can't say where or from whom she got the recipe but I do know it became a permanent fixture on the ol' island counter top/buffet for many years. I'm not even sure what this dip is called so I'll just call it "the dip with no name."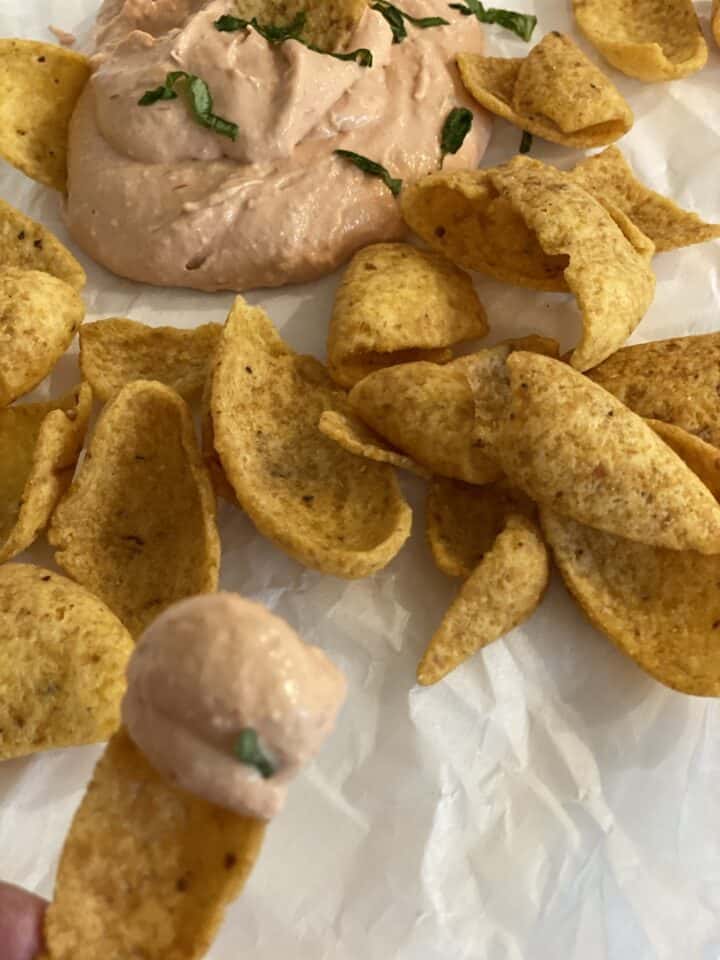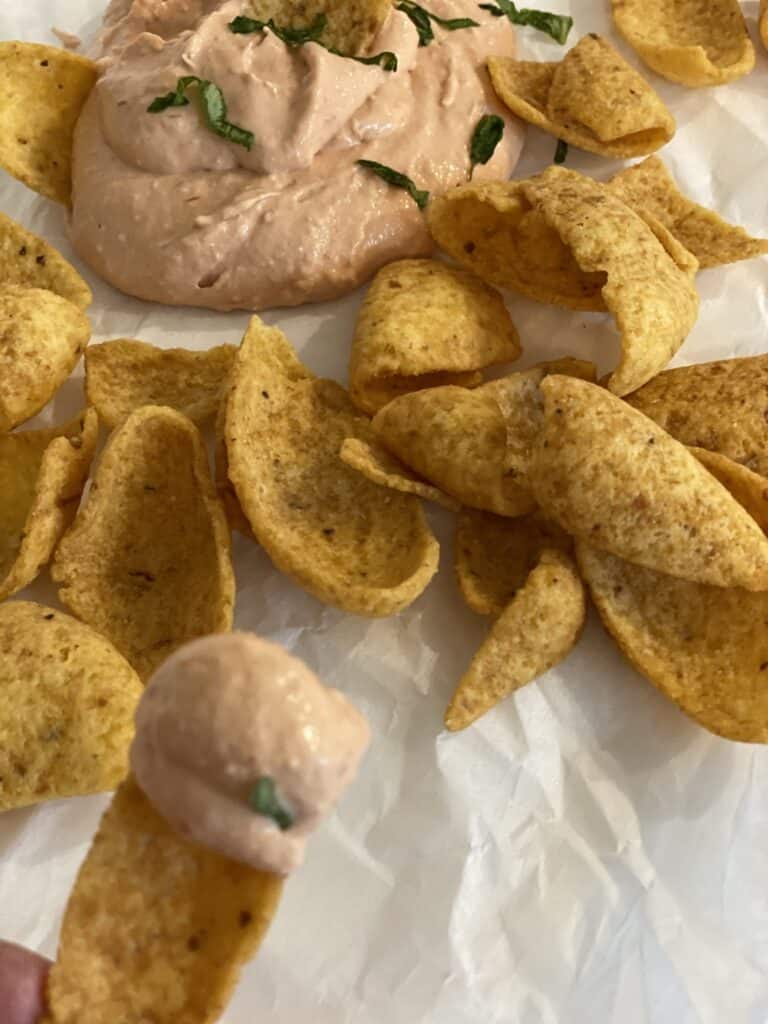 The dip with no name goes something like this:
Spread one softened 8-oz pkg. cream cheese on large serving platter.
Top with one can Hormel chili, no beans.
Thickly slice one 8-oz block Mexican Velveeta cheese.
Lay slices of Velveeta on top of chili. Microwave until cheese is melted and dip is hot and bubbly.
Serve with Tortilla Chips.
*Can also be baked at 350 degrees, on an oven-proof serving platter, until hot and bubbly.
Up Next: Pickled Red Onions

All good dips begin with Kraft Philadelphia Cream Cheese
Retro Special Party Dip
Super easy and oh so delicious.
Ingredients
2-

8 oz. packages

cream cheese, softened

1-

12 oz. jar

Heinz chili sauce

2

teaspoons

onion salt

potato chips or fritos
Instructions
In a large bowl, using an electric hand or stand mixer, whip cream cheese, chili sauce and onion salt until creamy and smooth.

Place dip in a covered container. Put in refrigerator for at least 2 hours or overnight before serving.

Serve with potato chips and fritos