Pickled Red Onions
We may earn money or products from the companies mentioned in this post.
Pickled Red Onions
This recipe is so easy to make it'll make you cry. Not only will it make you cry, it'll clear up a stuffy head too. You can have this recipe done, from start to finish, in about 10 minutes. All you need are some clean jars, onions, apple cider vinegar, water and some sugar.  Serve pickled red onions this holiday season with sandwiches, fish or roast beef. Need a quick and tasty appetizer? Try this: Serve cream cheese spread and buttery crackers with pickled red onions. Everything tastes better on cream cheese or was it, "Everything tastes better on a Ritz."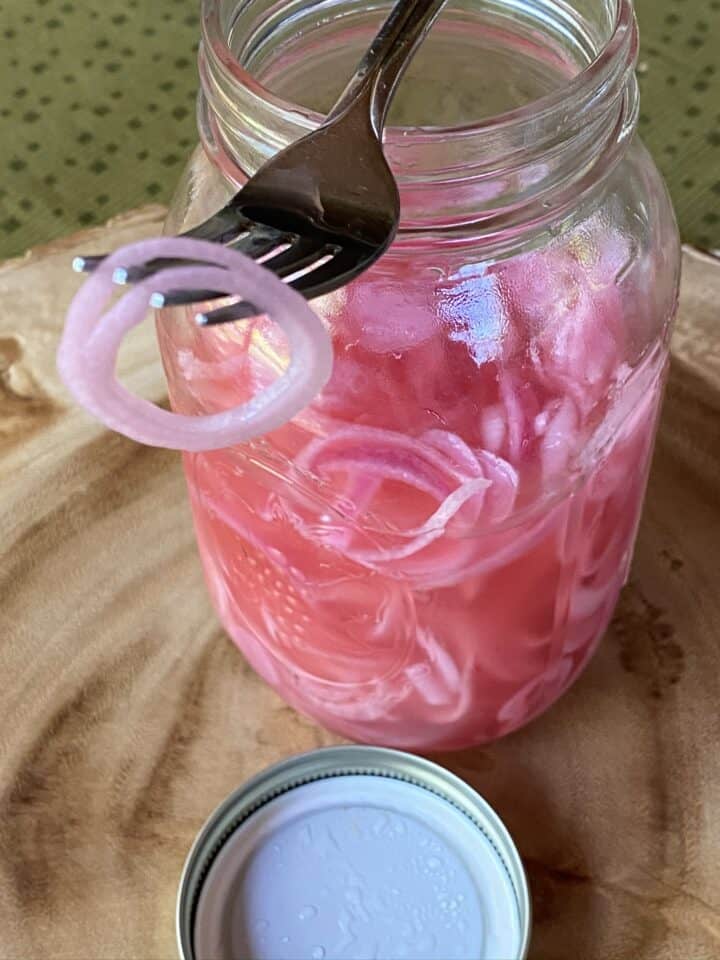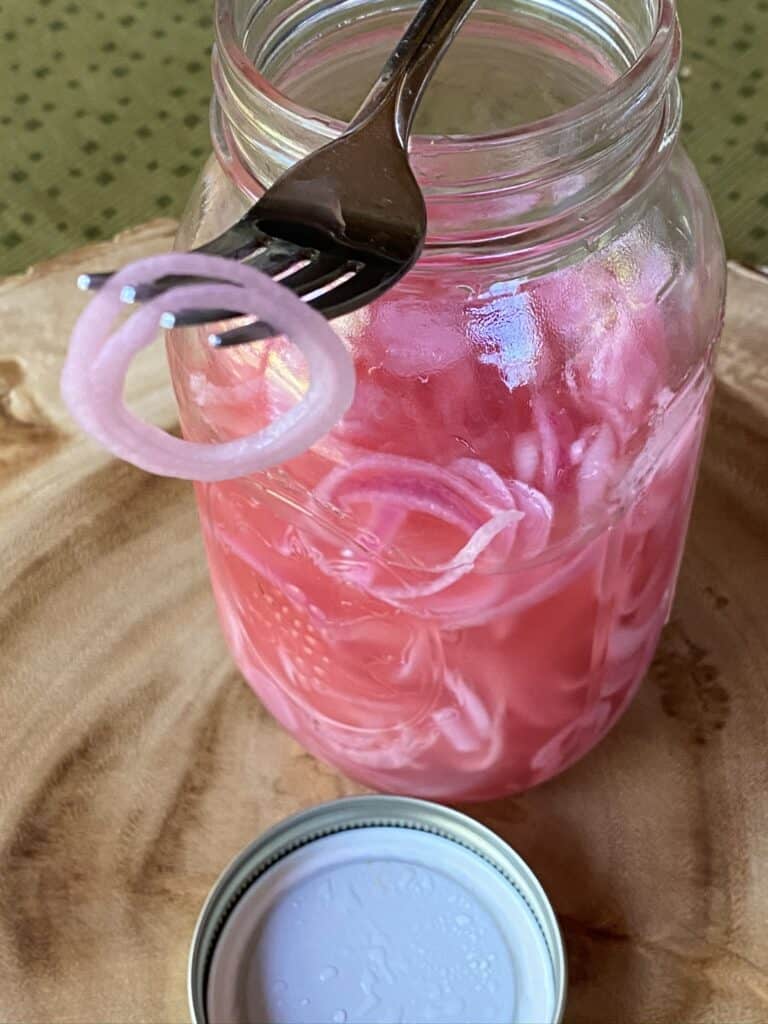 Seven More Days
There are seven more days until Christmas Eve which means there is still plenty of time to make a batch of pickled red onions. Since pickled red onions don't need to sit in the pickling solution long to acquire a nice pickled flavor, there is plenty of time to whip up a batch or two. Make a double batch to give as a hostess gift if you'll be visiting over the holidays. Pickled Red Onions will keep refrigerated for 3 weeks or longer, so get busy pickling.
Up Next: Maple Truffles, Dipped and Rolled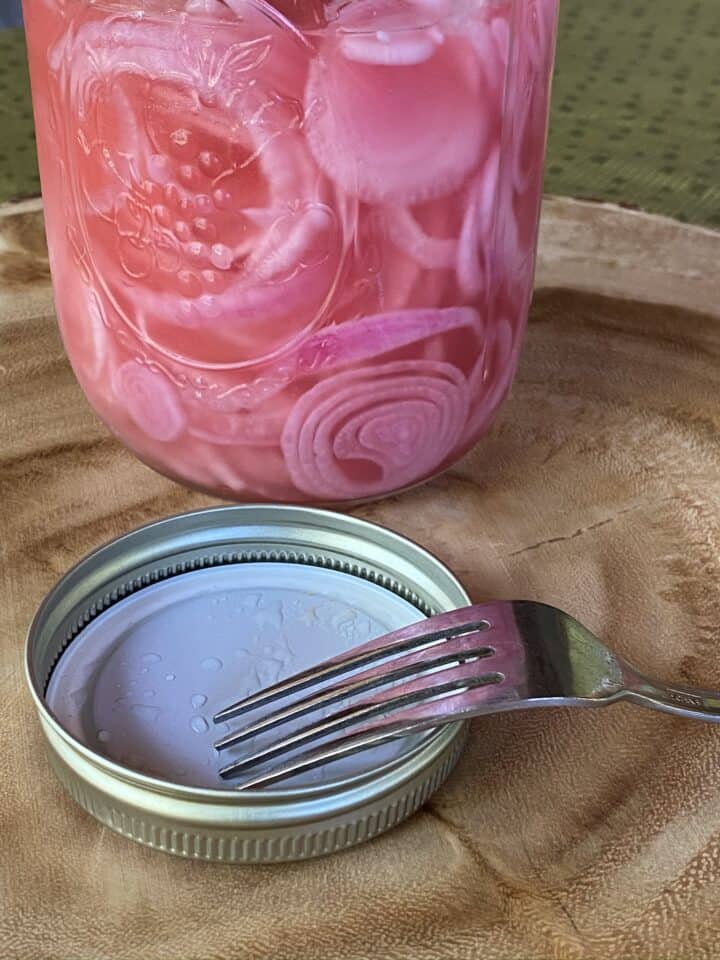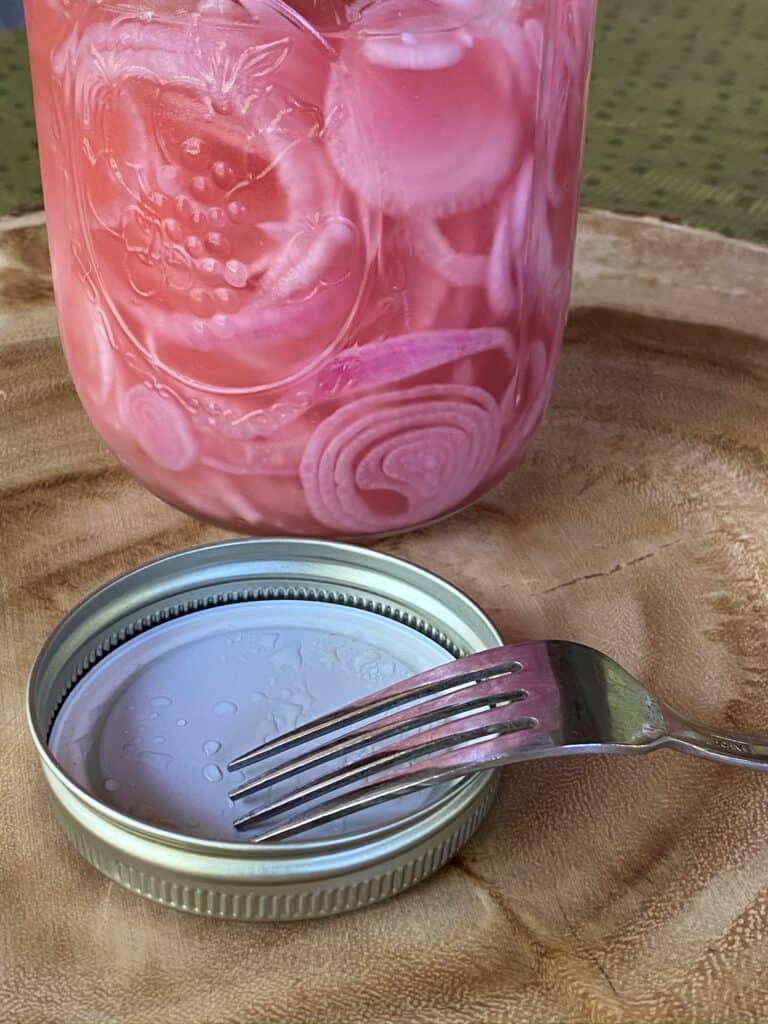 Don't Have Time
If you don't have time right now to fart around and make pickled red onions hey, don't sweat it! It's only a suggestion:) Don't forget to add pickled red onions to your summer "to do" list. I forget to add that pickled red onions are fantastic with grilled meats such as hamburgers, brats, hot dogs and chicken breast sandwiches.
Vinegar
We used Bragg Apple Cider Vinegar for this recipe. I prefer the taste of apple cider vinegar but if you only have regular or white vinegar use that. I would say that you could even use a white wine or red wine vinegar and maybe even tarragon vinegar. Personally though, I'd lay off the balsamic vinegar. I find it hard to believe that balsamic vinegar would work but if you try it and it works, leave me a comment and let me know.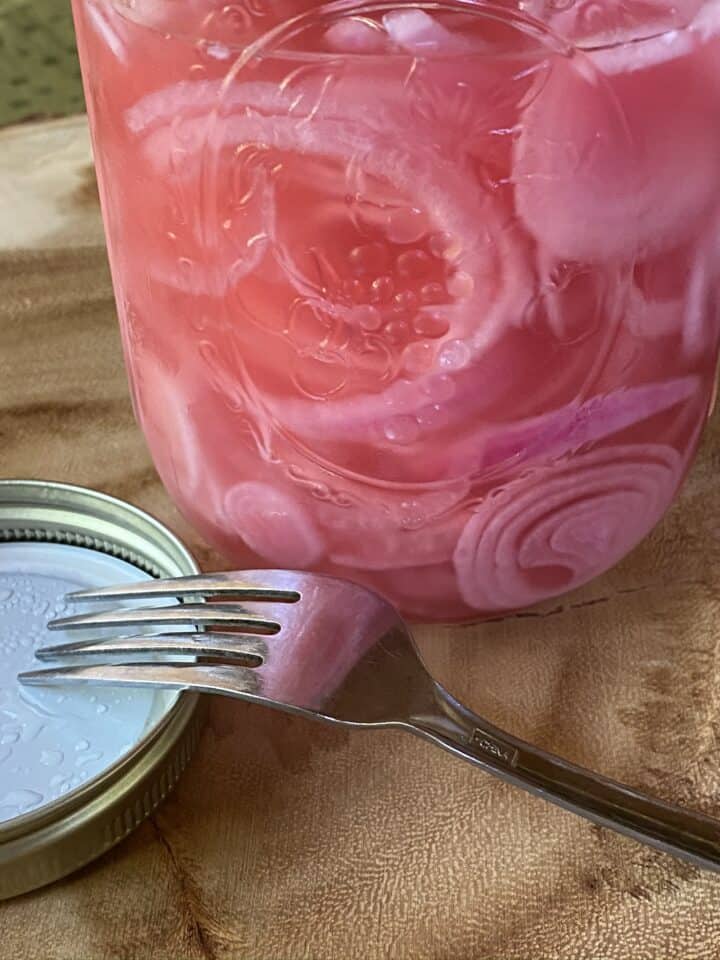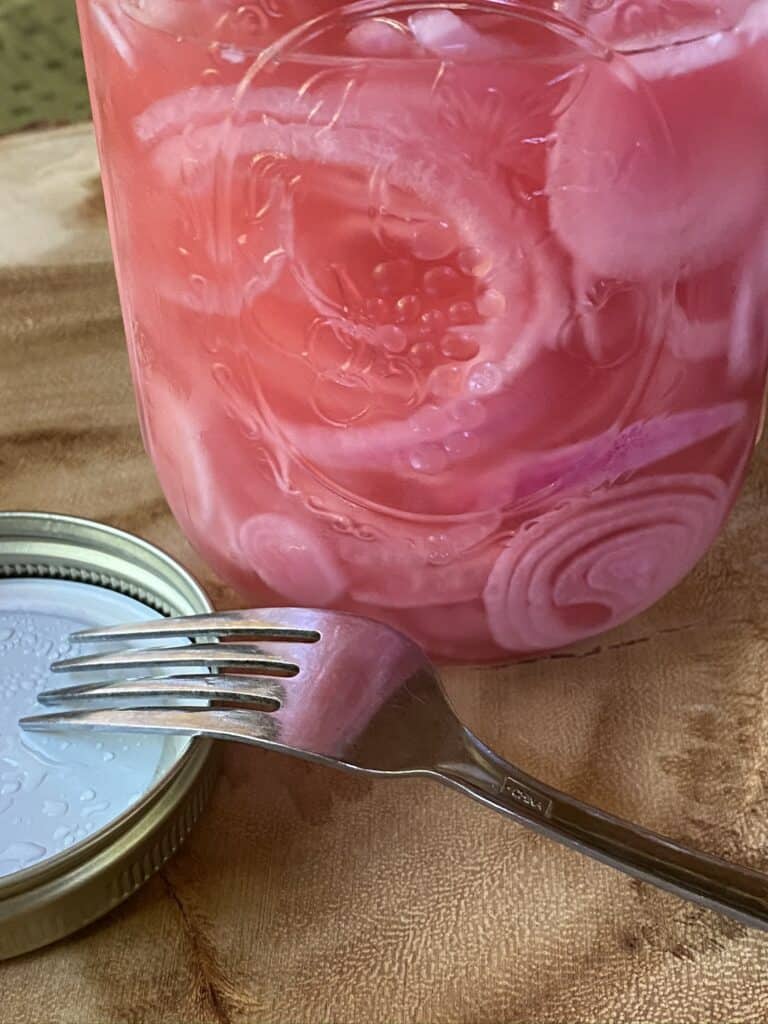 Pickled Red Onions
Ingredients
1

large red onion

,

thinly sliced

1/2

cup

apple cider vinegar

1

tablespoon

granulated sugar

1 1/2

teaspoons

salt

1

cup

hot water
Instructions
Slice the red onions as thin as you can, mandoline works great.

Stuff the sliced red onions in jar with lid of your choice.

In a measuring cup, combine apple cider vinegar, salt, sugar, and water. Stir to dissolve the sugar and salt. Pour this mixture over your sliced onions, making sure they are completely covered. Let them set for an hour. After an hour, cover and store in the fridge for up to three weeks.
Pickle, Pickle, who's got the Pickle.