Oatmeal Scotchie Muffins
We may earn money or products from the companies mentioned in this post.
Oatmeal Scotchie Muffins
If you like biting into a warm oatmeal scotchie cookie and who doesn't, you will absolutely love these muffins. They are so good! This recipe for oatmeal scotchie muffins has ingredients almost identical to the cookie. And just like the cookies, these too are hard to resist. My hubby who has told me for over thirty years how much he doesn't like butterscotch, ate four muffins. Not to shabby for someone who doesn't like butterscotch.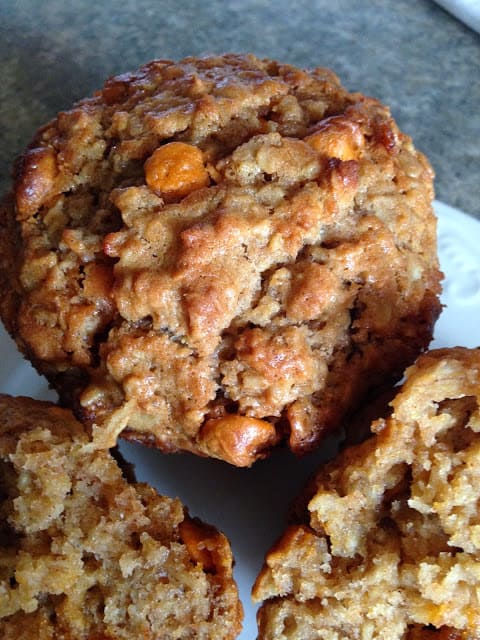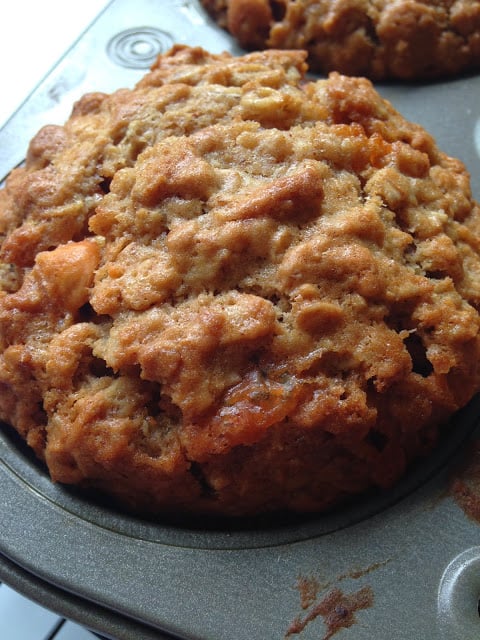 No Need For 
Oatmeal Scotchie Muffins are so delicious, there really is no need for any butter or jam. If you do want to top these muffins with something, a light drizzle of honey would be super or maybe a light smear of cinnamon butter. Whether you choose to top these muffins with a topping or decide to eat them plain, one thing is for certain, they're terrific. Biting into a oatmeal scotchie muffin is like biting into a warm oatmeal cookie!
Best Way to Describe
The best way way to describe oatmeal scotchie muffins would be to say that they are a combination of a warm oatmeal scotchie cookie and baked oatmeal all rolled into one giant muffin. How good does that sound! I'm not sure why but I never really liked 'butterscotch' anything until I got older. That could very well be because my grandma always had butterscotch buttons or disc candies. I've eaten my fair share of butterscotch buttons that's for sure!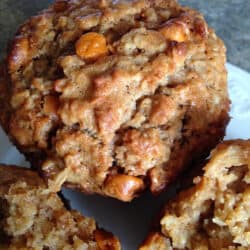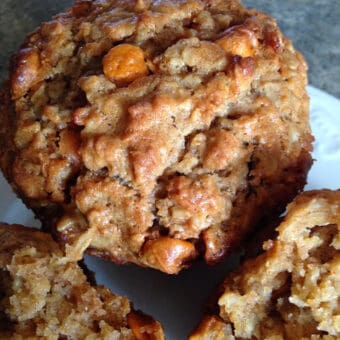 Oatmeal Scotchie Muffins
If you like warm oatmeal scotchie cookies then you'll love these muffins.
Ingredients
2

cups

old-fashioned oatmeal

1 1/3

cups

milk or almond milk

3/4

cup

brown sugar

1/2

cup

melted butter, cooled

2

eggs, slightly beaten

1

teaspoon

vanilla extract

1

cup

flour

1 1/2

teaspoons

baking powder

1/2

teaspoon

baking soda

1/4

teaspoon

salt

1

teaspoon

ground cinnamon

1

cup

butterscotch chips
Equipment
6 cup size jumbo muffin pan

12-cup size muffin pan
Instructions
Preheat oven to 400º Grease muffin tin pan. (I used my jumbo muffin pan that makes 6 but you can use a 12-cup size)

In a large bowl combine oats, almond milk or milk and brown sugar. Set aside, let stand for 1 hour. Combine melted butter, eggs and vanilla extract. Add to oatmeal mixture. Stir well.

Stir together flour, baking powder, baking soda, salt and cinnamon. Add dry ingredients to oat/egg mixture. Stir just until combined. Gently stir in butterscotch chips.

Spoon batter into prepared muffin pan.

Bake for 35 to 45 minutes, or until toothpick inserted in center of a muffin comes out clean.

Cool in pan for 10 minutes.

Carefully remove muffins from muffin pan and cool on wire rack.
Notes
Recipe Note:
This recipe can be made in either a jumbo size muffin pan or a standard size, 12-cup muffin pan. Cooking times will vary slightly. Test muffins after 20 minutes with a toothpick.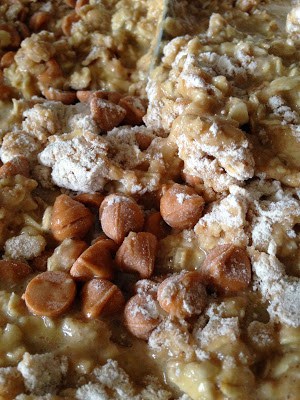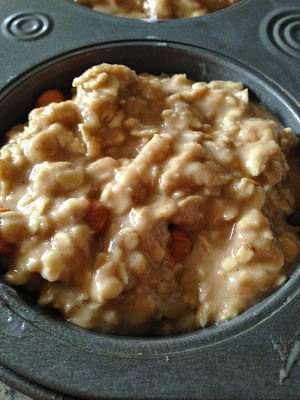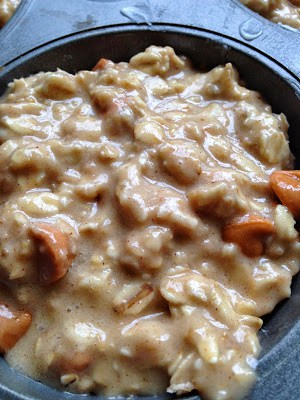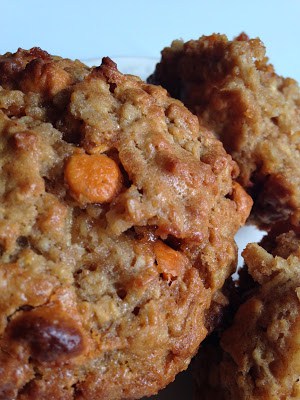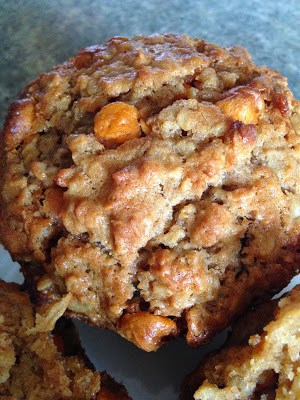 Kitchen Tip~ For a rich, toasty flavor, bake nuts in a 350 degree oven for 5-10 or until they are golden, stirring occasionally. Recent Recipe: Baked Blueberry French Toast