Cinnamon Popcorn
We may earn money or products from the companies mentioned in this post.
Cinnamon Popcorn
Cinnamon Popcorn is made with honey, ground cinnamon and cinnamon chips that add a new tasty twist to popcorn. This cinnamony, sweet popcorn is the perfect anytime snack. Set out a big bowl of cinnamon popcorn and watch it disappear. Cinnamon popcorn may sound a little strange to some but I can tell you, it's so good.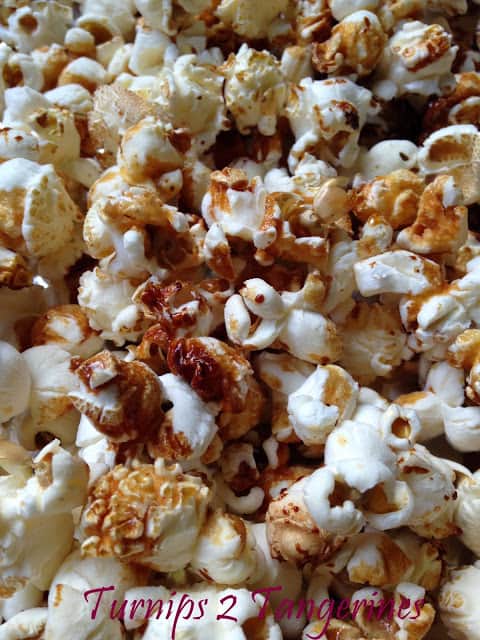 Popcorn Info
Popcorn is a special variety of dried corn that pops open and puffs up when heated. This transformation occurs because of a high amount of natural moisture trapped inside the hull, turning the kernel inside-out. Popcorn comes in many styles, from white to yellow to red and blue. From plain to flavored and from oil-popped to air-popped. Unpopped popcorn can be stored at room temperature for about a year but retains its natural moisture, (which means it will produce larger popped kernels) better if stored airtight in the refrigerator or freezer.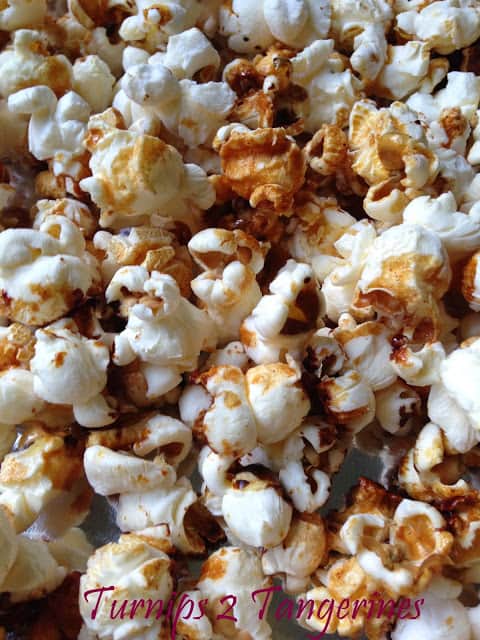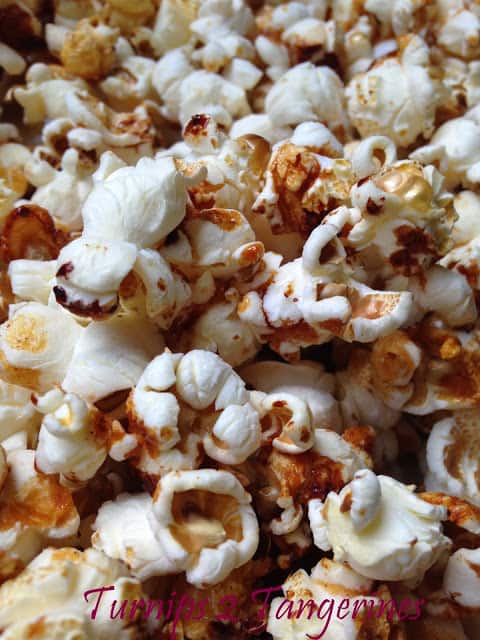 Cinnamon Facts
Once used in love potions and to perfume wealthy Romans. This age-old Spice comes in two varieties, Ceylon and Cassia cinnamon. Cinnamon is the inner bark of a tropical evergreen tree. The bark is harvested during the rainy season when it's more pliable. When dried, it curls into long quills. They are either cut into lengths and sold as cinnamon sticks, or ground into powder.
Cassia Cinnamon
Ceylon cinnamon is buff-colored and mildly sweet in flavor. Cassia cinnamon is a dark, reddish brown color and has a more pungent, slightly bittersweet flavor. Cassia cinnamon is used and sold simply as "cinnamon" in many countries including the US. Cinnamon is widely used in sweet dishes but also makes an intriguing addition to savory dishes such as stews, curries and chili.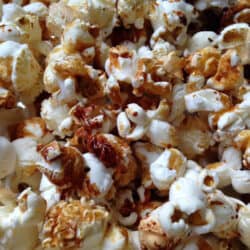 Cinnamon Popcorn
Delicious popcorn with a great cinnamon flavor.
Ingredients
16

cups

air-popped popcorn

,

(about 2/3 cup un-popped popcorn)

4

tablespoons

honey

6

tablespoons

butter

1/2

teaspoon

ground cinnamon

salt, to taste

1 to 2

cups

cinnamon chips
Instructions
Preheat oven to 350º Spray jelly-roll pan with non-stick cooking spray.

Place air-popped popcorn in a large bowl.

Stir honey, butter and cinnamon in a small saucepan over low heat until butter is melted and mixture is smooth; immediately pour over popcorn. Toss with a spoon to evenly coat, pour onto prepared pan; bake 12 to 14 minutes or until coating is golden brown and appears crackled, stirring twice during baking. Sprinkle with salt to taste. Let cool on pan for 5 minutes. (As popcorn cools, coating becomes crisp.) When cool, stir in cinnamon chips.
Maple Nut Fudge is a simple fudge recipe but with the addition of 100% pure Wisconsin maple syrup and walnuts. To add an extra layer of yum to this already delicious fudge recipe, toast the nuts first.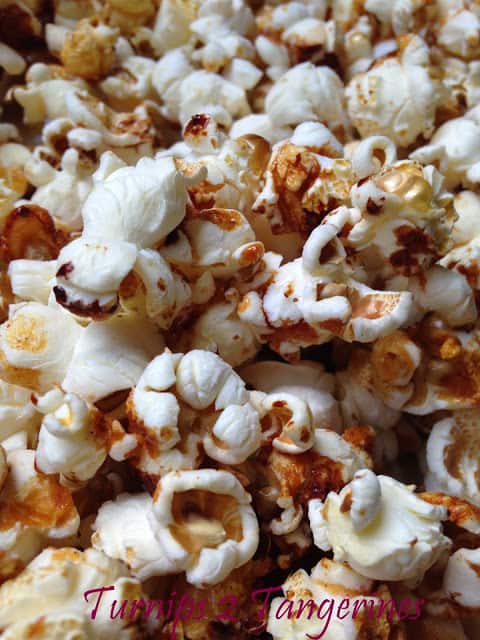 Kitchen Tip: Active dry yeast will keep 6 months past the expiration date if frozen. Place the yeast directly in the freezer in its original vacuum-sealed packaging. If opened, seal tightly in plastic wrap. You can use it at a later date without thawing. The recipe was made using Jolly Time Popcorn