Banana Split for Breakfast
We may earn money or products from the companies mentioned in this post.
Banana Split for Breakfast
Banana Split for Breakfast is quick, easy and a delicious recipe. Not only are these good for you, breakfast never tasted so good! Here is a great way to add some fun and authenticity to your breakfast bar. Go to the Dollar Tree and purchase (as many as needed) glass or plastic banana boats. Purchase long handled spoons, (again as many as needed) the kind that are typical served with banana splits or shakes.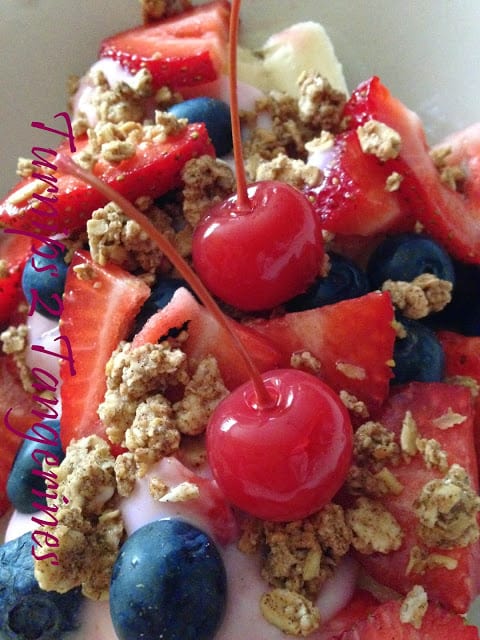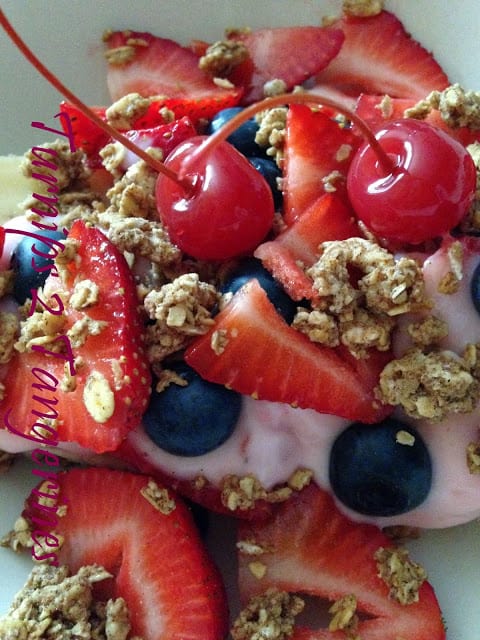 Breakfast Bar
Your kids will love this idea. Heck, even your "adult" kids, family and overnight guests will love this idea. Set up a Breakfast Banana Split Bar and watch them head to the table. Set up a spot in the kitchen with all the banana split fixin's, then let them make their own Breakfast Banana Splits. Overnight guests, family or when your kids are having a sleep-over, this will be a fun way to serve breakfast.
Ingredients
In small, medium and large bowls set out an assortment of fresh fruit such as: chopped apples, bananas, kiwi, blueberries, blackberries, raspberries and strawberries. Set out an assortment of small containers of flavored Greek yogurt or low-cal yogurt. Then think toppings: granola, raisins, coconut, yogurt-covered raisins and cherry with stems. For an adult breakfast bar, add chia seeds, wheat germ and/or ground flax seeds. Anything you like will work on your breakfast bar, even whipped cream!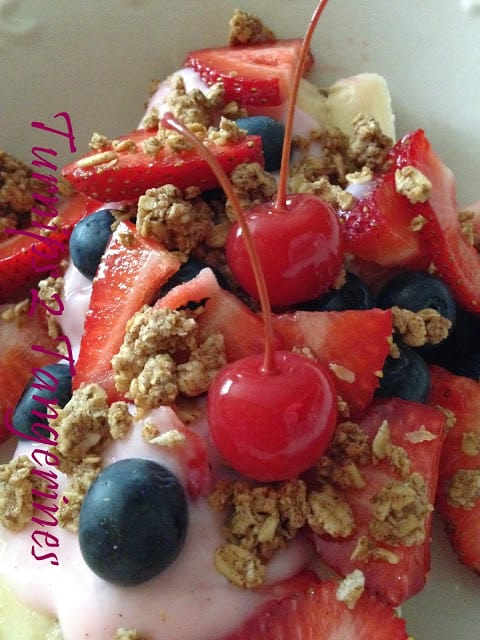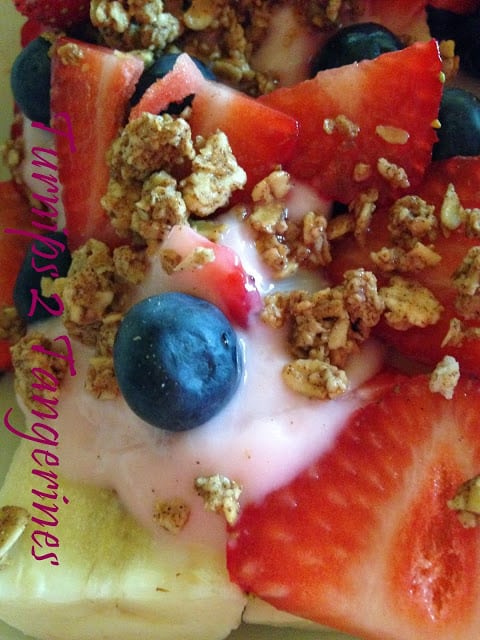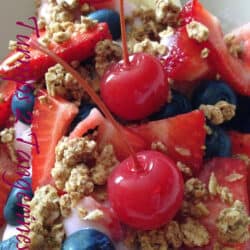 Banana Split for Breakfast
A delicious breakfast option!
Ingredients
1

small

banana

2

strawberries, hulled and sliced

2

tablespoons

fresh blueberries

1

6 oz container

strawberry yogurt

1

tablespoon

granola

1

maraschino cherry

whipped cream, optional
Instructions
Peel banana; slice lengthwise in half.

Separate halves and place on a serving plate.

Place half of strawberries and blueberries on banana slices.

Spoon yogurt over berries.

Top with remaining berries, granola and cherry.

Garnish with whipped topping if desired.
Recent Recent:
Recipe Suggestions:
Broiled Grapefruit with Honey  
is a super delicious breakfast idea. Even if you think you don't like grapefruit, give this recipe a try. Grapefruit tastes completely different when warm and toasty. Let's face it, honey is good on anything! The Greek yogurt used in this recipe is
Chobani.