On the Menu Today~

Slow Cooker Italian Mushrooms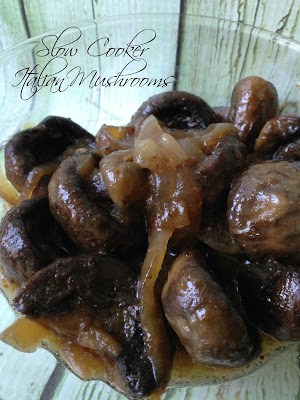 A few months ago I shared a recipe for
Slow Cooker Ranch Mushrooms.
This recipe is roughly the same except,
sliced onions are added to the slow cooker and
dry Italian dressing mix is substituted for the dry ranch dressing mix.
If you and your family love mushrooms as much as we do,
you will definitely love this recipe for Slow Cooker Italian Mushrooms and
also this recipe for
Slow Cooker Ranch Mushrooms
.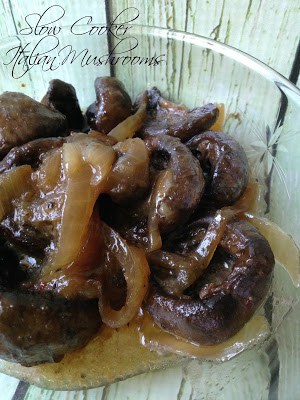 Slow Cooker Mushrooms make an excellent side-dish.
They go excellent with grilled meat such as:
grilled steak, chicken, chops and ribs.
Left-over mushrooms, if there are any,
can be chopped up and added to omelets,
scrambled eggs or quiche.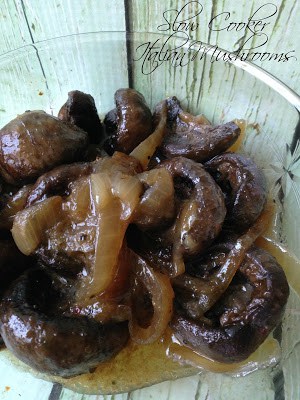 Slow Cooker Italian Mushrooms
Ingredients
1 pound




fresh mushrooms

1 large




onion, thinly sliced

1/2 cup




butter, melted

2 tablespoons




olive oil

1 envelope




Italian salad dressing mix (dry)
Cooking Directions
Using a damp paper towel, wipe and clean mushrooms.
Remove stems and discard, if desired.
In a 3 quart slow cooker, layer mushrooms and sliced onions.
Combine butter, oil, and salad dressing mix; pour over mushrooms.
Cover and cook on low for 3 to 4 hours or until mushrooms are tender.