Crab Cakes with Chipotle Mayonnasie
We may earn money or products from the companies mentioned in this post.
Crab Cakes with Chipotle Mayonnaise
Crab Cakes have been on my "to make" list for a long time. Living in WI, we don't have an overabundance of crab meat available. Often times you can only find crab legs, crab meat or lobster in grocery stores around the holidays. That being said, we wanted to make crab cakes with as fresh as possible crab meat and we wanted to make crab cakes as 'authentic' as possible. We searched high and low and in the end,  we decided to order crab meat online. It was a little pricey but well worth it. Sometimes you just need to splurge. The crab we ordered from Linton's Seafood was clean, sweet, delicious and perfect for making crab cakes.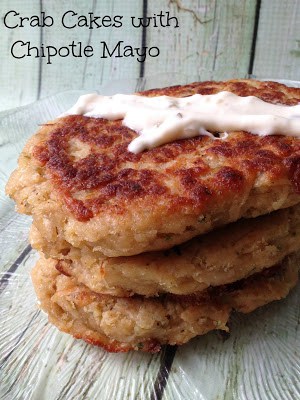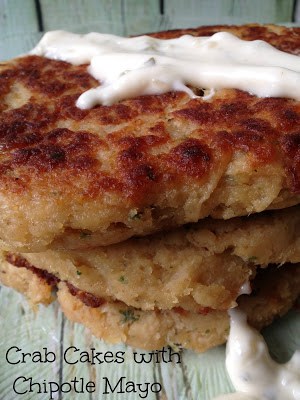 Next Alligator
Serve these delicious Crab Cakes with a smoky, spicy, chipotle mayonnaise. Recipe follows. Next on our agenda, we are looking into buying alligator meat. More than likely we will also be buying alligator meat online. Not many alligator roaming around the woods of Wisconsin! If you know of a good company to order alligator meat online, let us know in the comment section below. Thanks in advance~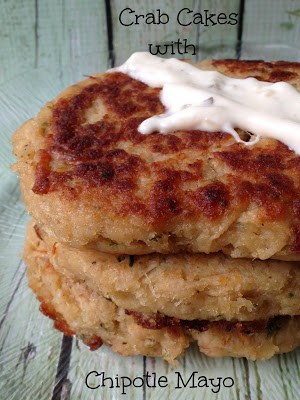 Crab Cakes
Ingredients
3 tablespoons




mayonnaise

2 teaspoons




Dijon mustard

1/2 teaspoon




kosher salt

1/2 teaspoon




freshly ground black pepper

1/2 teaspoon seafood seasoning (Old Bay)

1 tablespoon fresh squeezed lemon juice

2 large




eggs, lightly beaten

1 pound




lump crabmeat, picked

2/3 cup




panko

2 tablespoons finely chopped




fresh flat-leaf parsley

3 tablespoons




butter, soften
Cooking Directions
Whisk together first 7 ingredients in a bowl. Gently stir in crab, panko, and parsley. Shape mixture into 12 (3-inch) patties, pressing gently to flatten. Place patties on a baking sheet; cover with plastic wrap. Refrigerate 1 hour.
 Melt 1 1/2 tablespoons butter in a large nonstick skillet over medium-high heat. Add 6 patties to pan; cook 5 minutes on each side or until golden brown. Remove crab cakes from pan; repeat with remaining 1 1/2 tablespoons butter and remaining 6 patties.
Ingredients
3/4 cup




mayonnaise

1




chipotle chile in adobo, seeded and minced

1 tablespoon




fresh lemon juice

1 teaspoon




seafood seasoning

1 teaspoon




Dijon mustard

salt and pepper,




to taste

1 teaspoon finely chopped fresh flat-leaf parsley
Cooking Directions
In a small bowl, whisk all ingredients together.
Store in the refrigerator until needed.