Baked Haddock Dinner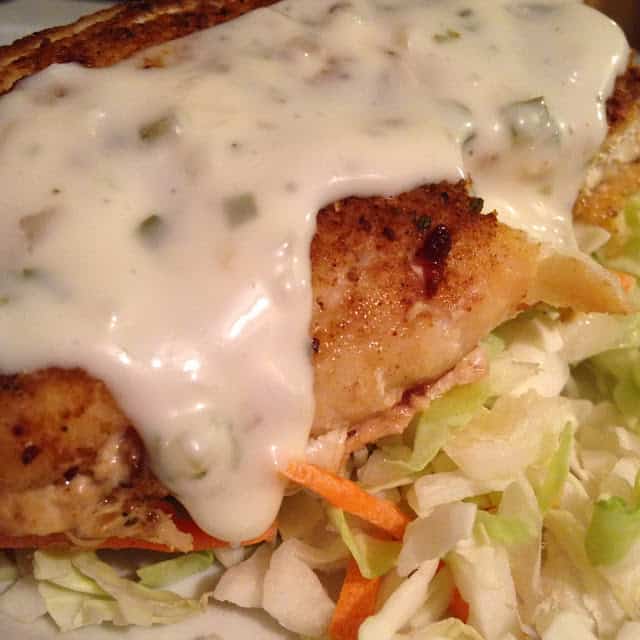 Now that the holidays are over,
a lighter meal is on the menu today.
This recipe is one I have made many times.
It's a nice change of pace from all the heavier meals
often consumed over the holidays.
This recipe calls for haddock,
which is a white fish similar to cod.
Baked haddock is served on a bed of coleslaw
then topped with a seafood tarter sauce.
Serve with boiled red potatoes as a side and
you'll have a nice, light and easy fish dinner.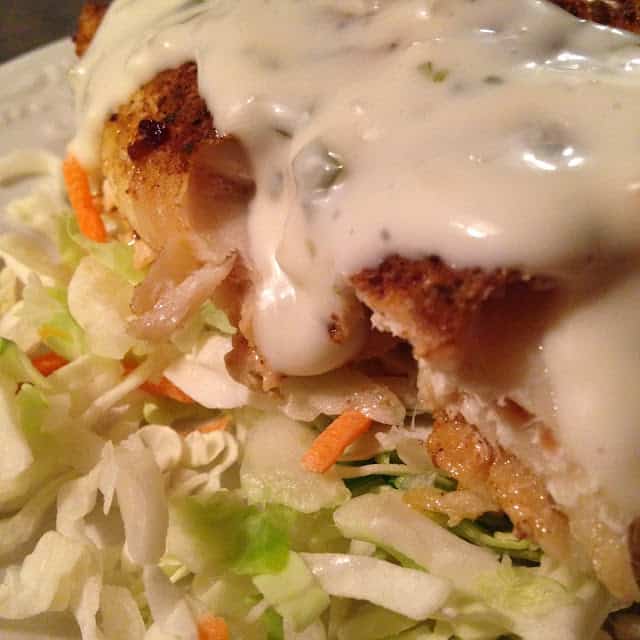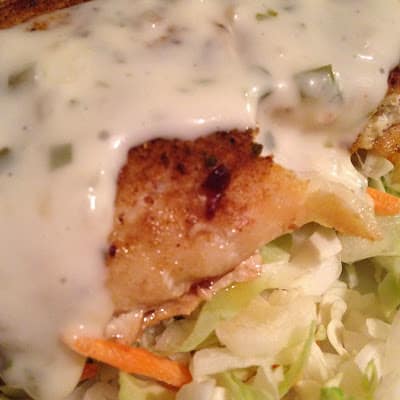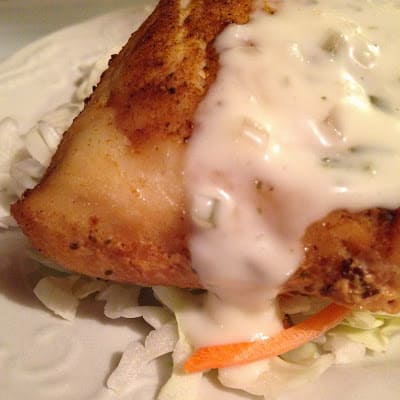 Ingredients
4 tablespoons




olive oil

4 (10 oz serving size pieces)




haddock 

2 teaspoons




seafood seasoning 

4 medium red




potatoes

salt and pepper,




to taste

3 tablespoons




butter, melted

1 tablespoon




finely chopped chives, optional

14 ounce package




classic coleslaw mix 

1/3 to 1/2 cup




original slaw dressing 

tarter sauce
Cooking Directions
Heat oven to 375º Drizzle oil over the bottom of a 13 x 9 baking dish. Place haddock on top of oil. Sprinkle 1/2 teaspoon old bay seasoning over each haddock serving. Cover with tin foil.
Bake for 1 hour or until fish flakes easily with a fork.
Meanwhile, put potatoes in a medium saucepan, cover potatoes with cold water by 2 inches. Generously salt water, bring to a boil over medium-high heat, boil the potatoes until fork tender, about 15 to 25 minutes. Drain potatoes. Place potatoes in a serving bowl, drizzle with melted butter, sprinkle with chives.
Right before serving:
Toss classic coleslaw mix with slaw dressing
To Serve:
Place coleslaw on each serving plate.
Top with a serving of haddock.
Top haddock with tarter sauce.
Serve with boiled red potatoes.
Kitchen Tip:
Bake a few extra pieces of haddock to make Fish Chowder.