We may earn money or products from the companies mentioned in this post.
Sweet Spicy Cucumber Pickles
I make these yummy cucumber pickles every year for my family, more specifically my hubby. They are sweet, spicy and tasty. Cucumber pickles are a family favorite and perfect to bring to tail-gating parties and picnics.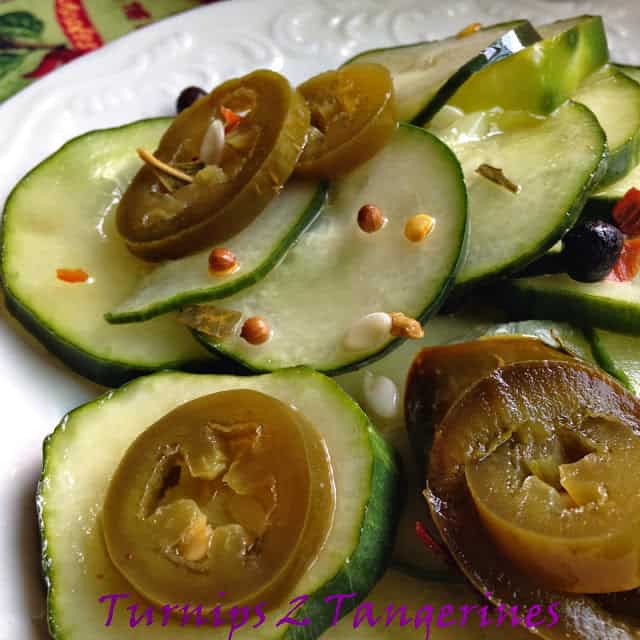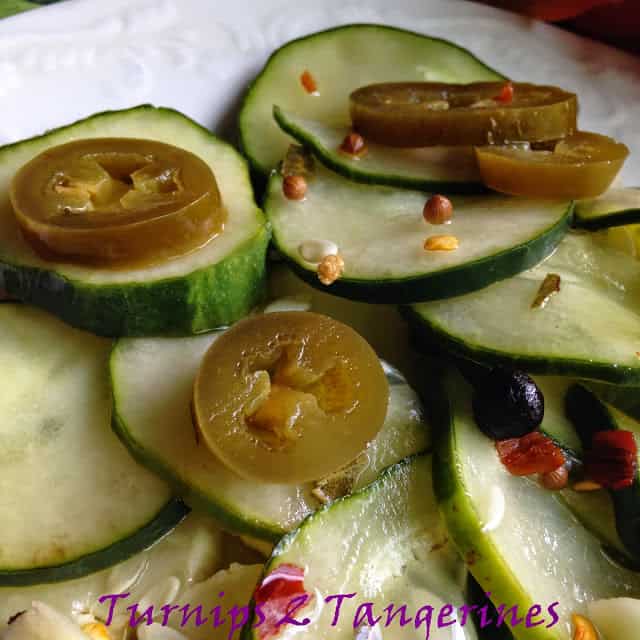 Pickle
To pickle means to preserve foods in a vinegar mixture or brine. Among the most popular foods to pickle are: cucumbers, pearl onions, cauliflower, baby corn, watermelon Rind, pig's feet and an assortment of foods. Pickles can be sour, sweet, hot or variously flavored, such as with dill, for the popular dill pickle.
Sweet Spicy Cucumber Pickles
Ingredients
8




medium cucumbers

6 cloves




garlic, minced

1/2 cup




pickled sliced jalapenos (from a jar)

2 teaspoons




red pepper flakes

3 cups




white vinegar

2 1/2 cups




sugar

1 cup




water

1 tablespoon




hot sauce

1 teaspoon




salt

1/2 teaspoon




cayenne pepper

2 teaspoons




pickling spice
Cooking Directions
Thinly slice cucumbers.
In a large glass container with a tight fitting lid, layer cucumber slices, minced garlic, jalapeno slices, red pepper flakes, salt, cayenne pepper and pickling spice.
Stir together vinegar, sugar, water and hot sauce. Stir until sugar is dissolved. Pour over cucumber mixture in glass container. Cover with lid.
Store in refrigerator for 48 hours.