Homemade Apple Pear Sauce
When life gives you apples and pears, make Homemade Apple Pear Sauce! Today when I stopped at my favorite Everflow Orchard located just outside of Bonduel WI, the owner of the orchard and farm asked me if I would like some over-ripe pears he wanted to get rid of. I said, "Well, sure!" He went in the back and came out with 2 bushels baskets overflowing with pears. I asked, "How much to you want for them?" He said,"$5.00″ I said, "Sold!"
What to Make? 
On my way home from the orchard, I was thinking what I could make with the pears. The first thing that came to mind was sauce. I love homemade applesauce, in fact I never buy canned anymore, so I though I'd make pear-sauce the same way I make applesauce. This recipe makes a lot of apple-pear sauce but if your family likes apple-pear sauce as much as we do, it won't last long. You can adjust the recipe according to your taste.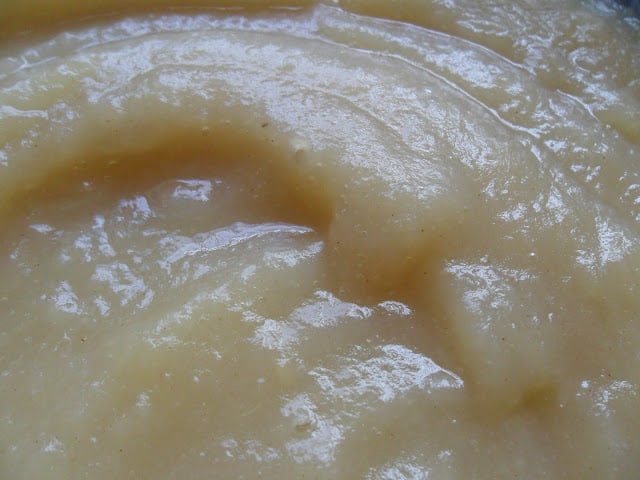 No Added Sugar
When reading the ingredients in the recipe, you will see that I don't add any sugar to my applesauce and/or apple-pear sauce. I find that the sauce is usually sweet enough for my tastes, but if need be, add a small amount of honey. I also like to add apple cider or apple juice and the juice from one or two lemons while the apples and pears are cooking down. Both add flavor to the sauce and helps to soften the apples and pears during cooking.
Can You Can?
Yes, you can! When I make applesauce or apple-pear sauce I always make a large batch so I can can some for the long winter months ahead. There isn't any comparison between store-bought applesauce and homemade applesauce. Homemade is fresher, thicker and of course made the way you like it. So the answer to the can can question? Yes, you can can applesauce and you definitely should. Here is a good source for all your canning needs: Pick Your Own, How to Can Applesauce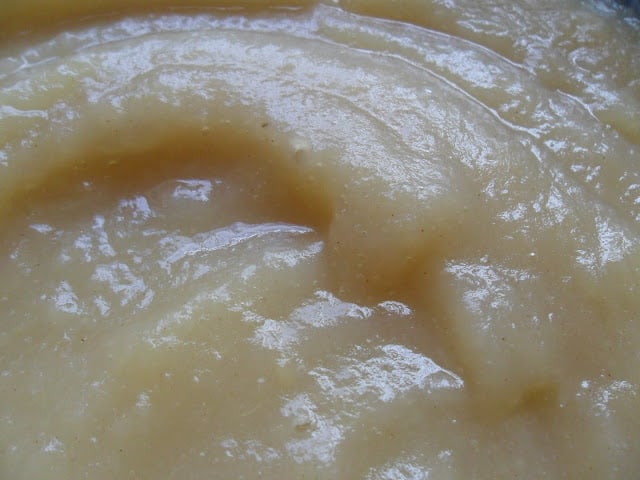 Apple Pear Sauce
Nothing is better than homemade apple pear sauce!
Ingredients
15 to 20

apples, peeled, cored and sliced

10 to 15

pears, peeled, cored and choped

2

lemons, juiced

1/2

cup apple cider

1 or 2

teaspoons

ground cinnamon
Directions
Place apples, pears, lemon juice and apple cider in a large dutch oven.

Simmer apple/pear mixture until fruit is tender. Using an immersion blender, puree apple/pear mixture to desired consistency.

Stir in ground cinnamon. Serve.

Ladle applesauce into clean, hot jars. Cover tightly and store in the refrigerator. Serve within 4 weeks. *Applesauce can also be canned in a hot water bath canner.
Apples, Apples, and more Apple Recipes! Easy Apple Crisp with Caramel Sauce and Apple Cider Spice Donuts