Pineapple Oatmeal Coconut Cookies
We may earn money or products from the companies mentioned in this post.
Pineapple Oatmeal Coconut Cookies
Today we are talking cookies! One of my all thyme favorite things in the whole wide world is Cookies! Any kind of cookie, it doesn't matter, I'll eat them. I'd rather have a handful of cookies any day over a handful of chocolates but I will make an exception if it's peanut m & m's. Seriously though, Pineapple Oatmeal Coconut Cookies are perfect. Light and crispy on the outside and chewy like a coconut macaroon on the inside. I would definitely suggest adding chopped macadamia nuts to these already yummy cookies. Since my hubby has the diverticulitis he can't consume nuts (dang it!) but if you can then please do:)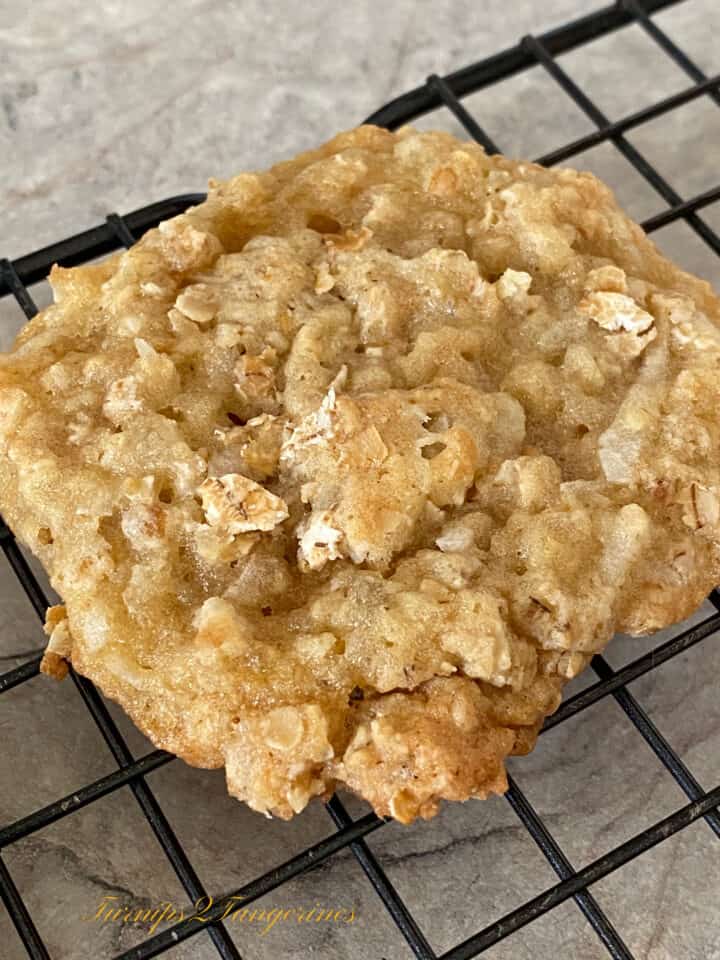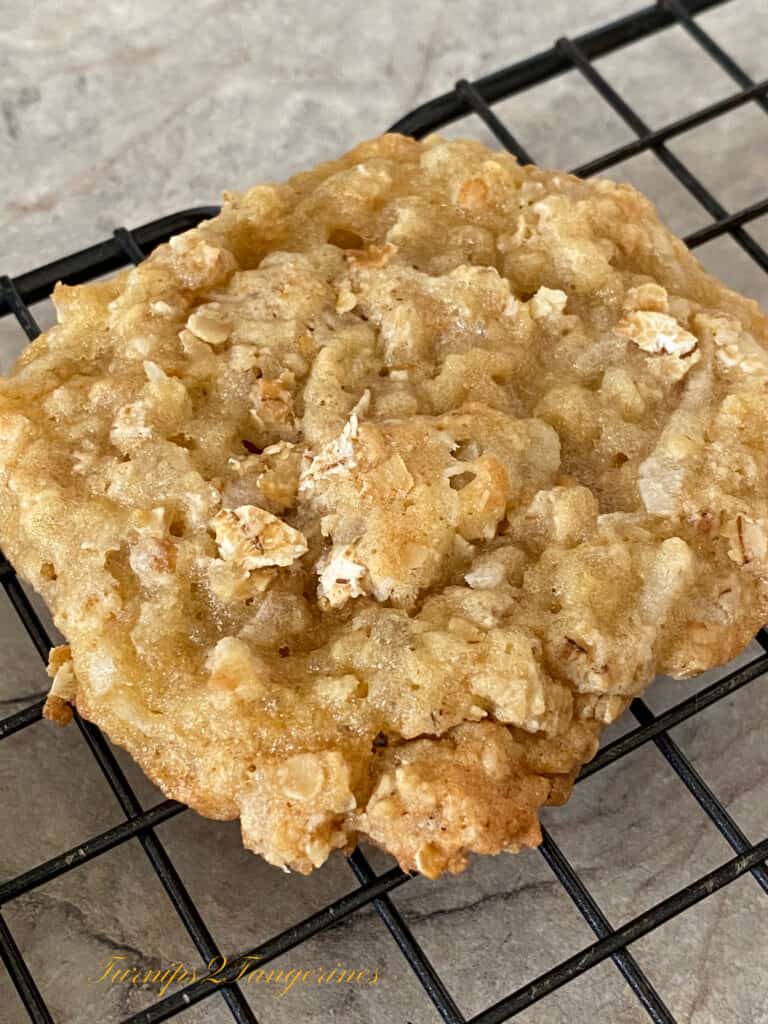 Paradise Fruit Co.
The secret to making these cookies so special is the secret ingredient; Candied Pineapple from Paradise Fruit CoThe real secret is…grinding the candied pineapple in a mini food chopper/processor first. Yep, you read that right. Before adding the candied pineapple to the dough, I ground the pineapple up first in my mini food chopper. You know the kind…during the holidays you can pick them up at any retail store for usually under $10. You don't need to grind the bejesus out of the candied pineapple either, just a few whirls and your good to go:)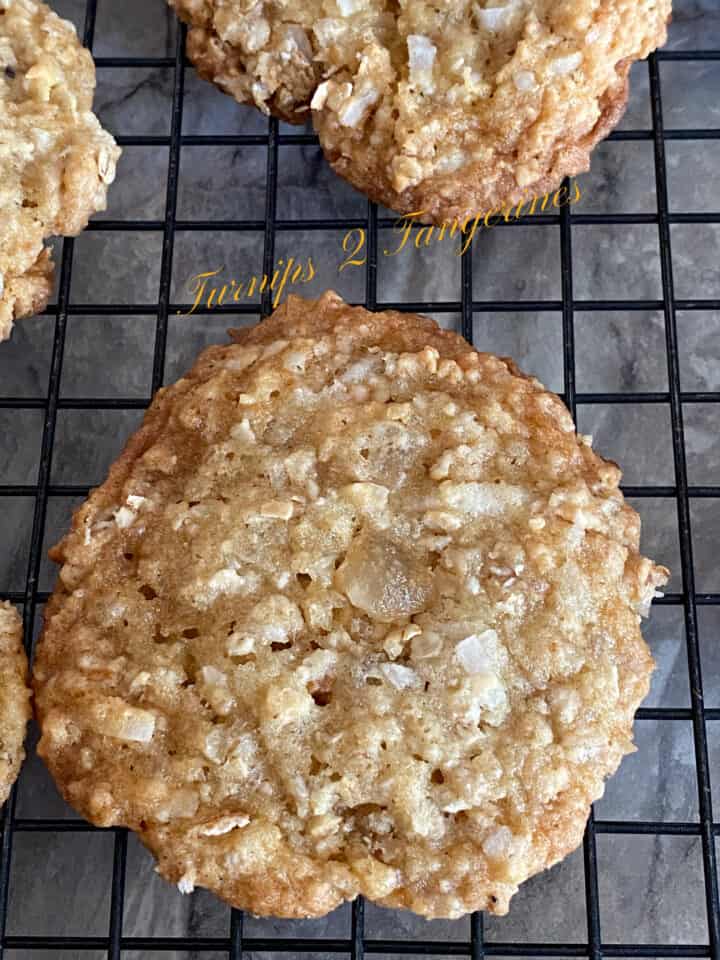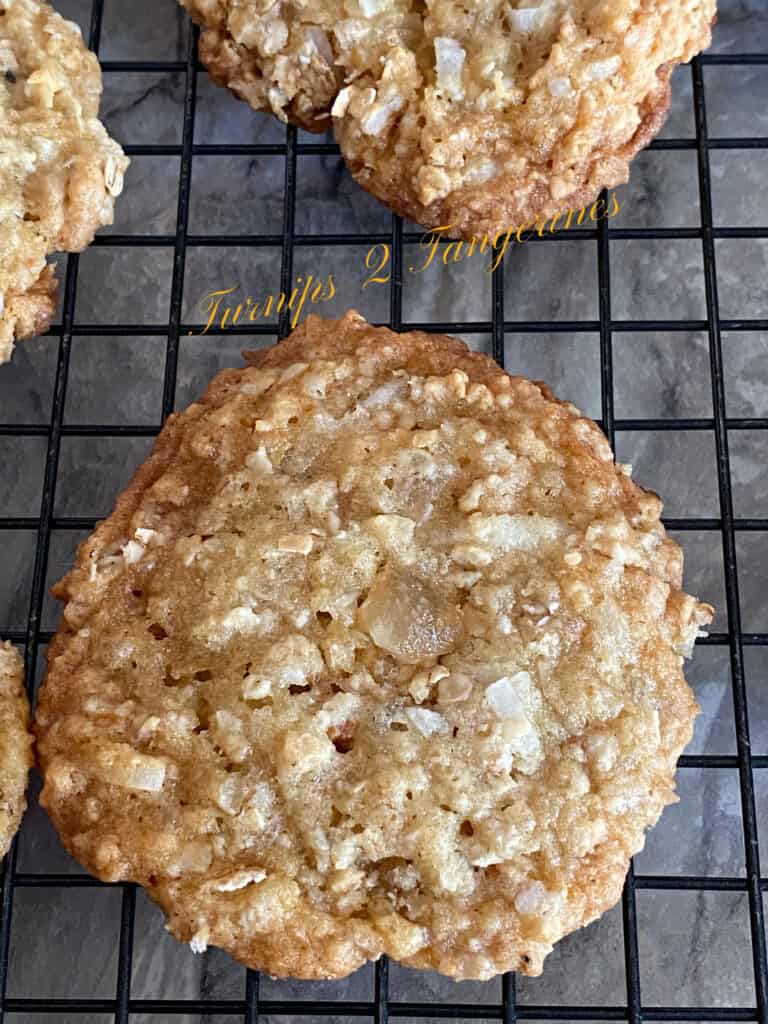 Looking for More?
If you are a fan of candied fruit as much as I am then you have come to the right place. Here on Turnips 2 Tangerines we have oodles of recipes for candied fruit from Paradise Fruit Co. located in sunny Florida. We have cookie, bread, dip and candy recipes made with this versatile ingredient. Candied fruit is usually associated with the holiday baking season but trust me, candied fruit is delicious anytime of the year. Pineapple Oatmeal Coconut Cookies are just one example.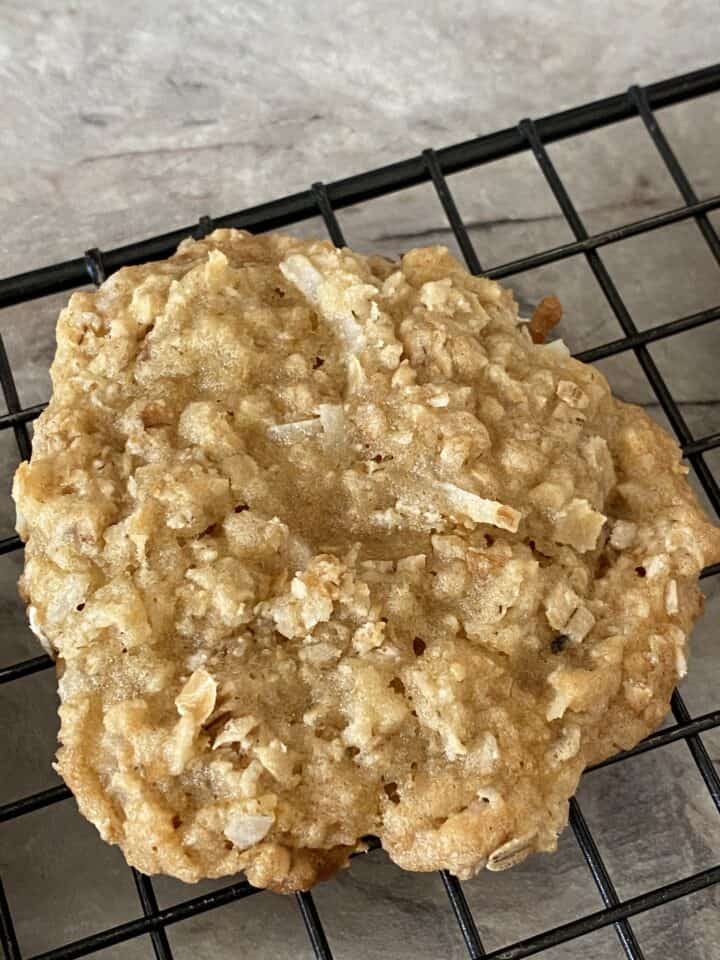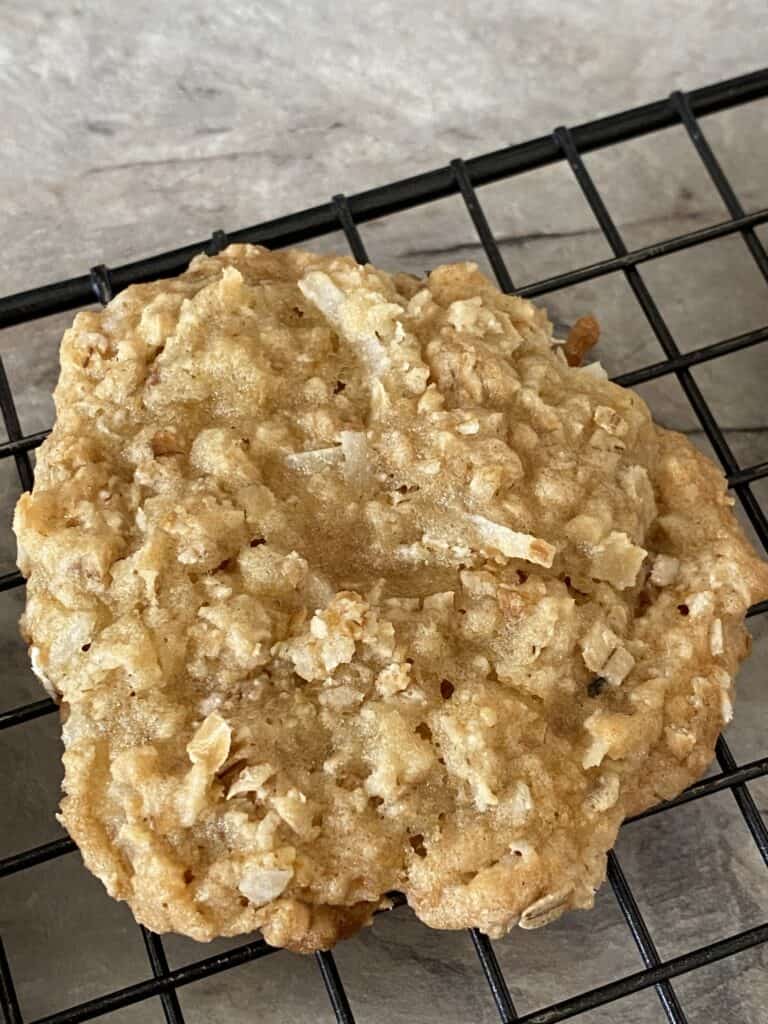 YouTube
If you'd like to watch us or I should say 'moi' prepare some of the recipes featured here on Turnips 2 Tangerines, stop by our YouTube channel and check us out!!! YouTube Turnips2Tangerines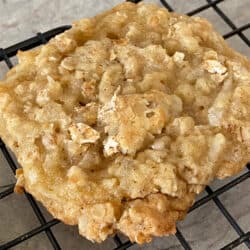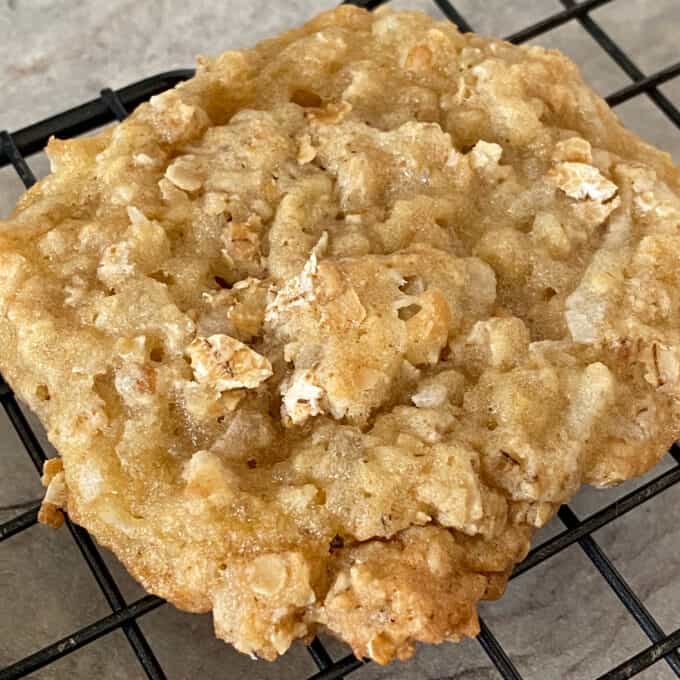 PINEAPPLE COCONUT OATMEAL COOKIES
Super delicious and addictive too.
Ingredients
2

cups

all-purpose flour

1

teaspoon

baking soda

1

teaspoon

baking powder

1

teaspoon

salt

1

cup

butter, softened

1

cup

sugar

1

cup

brown sugar, firmly packed

2

large

eggs

2

teaspoons

vanilla

3

cups

oatmeal, quick or regular

1

6 oz

container candied pineapple, ground

1

cup

flaked coconut
Equipment
mini food chopper

mini food processor
Instructions
Preheat oven to 350 degrees. Grind candied pineapple in a mini food chopper. Set aside. Line baking sheets with parchment paper. Set aside.

Whisk together flour, soda, powder and salt; set aside.

Cream together butter, sugars, eggs and vanilla mixing on high until light and fluffy.

Stir the flour mixture into the creamed mixture, until well combined.

Stir in oats, pineapple and coconut.

Using a 1 tablespoon size cookie scoop, drop dough 2 inches apart onto a baking sheet

Bake 12 minutes on center rack until golden.

Remove from oven, cool on sheet for about 1 minute, then transfer to a wire rack to cool. Store in airtight container.
Notes