Apple Cider Spice Donuts
We may earn money or products from the companies mentioned in this post.
Apple Cider Spice Donuts
Nothing is better than reading the newspaper on a Saturday morning, while eating a warm homemade doughnut. Well, maybe when you dunk that donuts into a cup of hot coffee, that might qualify as better. Apple Cider Spice Donuts are an easy donuts recipe that is made with apple cider, apple pie spice and sprinkled with powdered sugar or a mixture of cinnamon-sugar. Homemade donuts are so delicious! Totally worth the effort.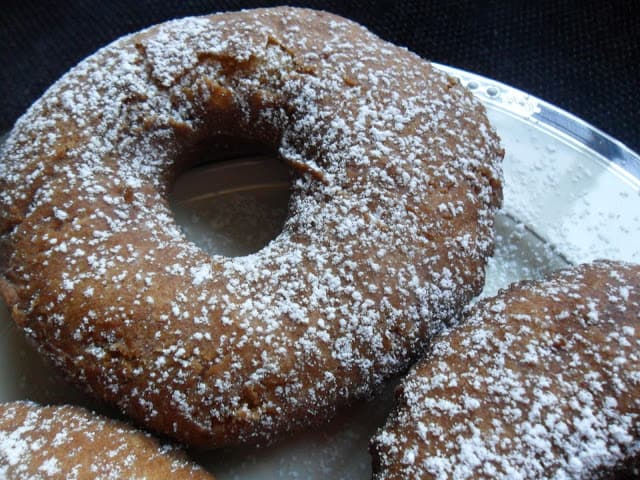 Homemade Donuts
I don't make homemade donuts very often, maybe twice a year, but when I do make them, I always marvel at how easy they really are to make at home. The main reason why I don't make donuts at home is a simple one, we have two favorite bakeries that we frequent; Smurawa Bakery in Pulaski, Wisconsin and Schaefer's IGA in Crandon, Wisconsin. Both places have some of the best bakery I've ever had and I've eaten plenty! I've made this recipe for donuts and a batch of sourdough donuts. Both recipes turned out super. The next time my grandkids come for a visit, I plan on making some homemade donuts, at least this way grandma and poppa will have help eating them.
NEXT UP: Wonderful World of Olam Spices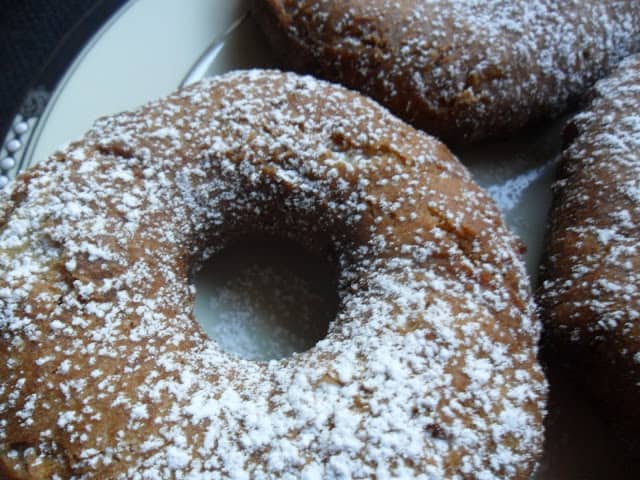 If your looking for a new apple pie recipe, than look no further. This recipe tops a apple pie with a delicious apple crumble granola topping. You need to try this recipe to find out just how delicious it is! Apple Pie with Oatmeal Crumble Topping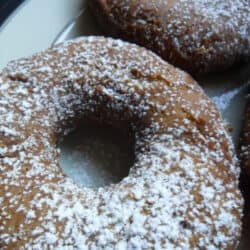 Apple Cider Spice Donuts
Fast, easy and delicious.
Ingredients
2/3

cup

packed brown sugar

2

eggs

1

teaspoon

apple pie spice

1/2

teaspoon

salt

1/4

teaspoon

each: ground nutmeg

,

allspice, and cloves

6

tablespoons

butter

,

 melted and cooled

1

cup

apple cider

3

cups 

all-purpose flour

1/2

cup 

whole wheat flour

2

teaspoons 

baking powder

1/2

teaspoon 

baking soda
Instructions
In a large mixing bowl, beat packed brown sugar, eggs, salt and spices. Beat until thick, about 3 to 5 minutes. Gradually beat in the cooled melted butter, then beat in the apple cider.

Combine flours, baking powder and baking soda. Add to batter, beat just until blended. Cover and refrigerate 1 hour. Divide dough in half.

Turn dough onto a lightly floured surface, pat into 1/2 inch thickness, cut with a floured 2-1/2 inch doughnut cutter, repeat with remaining dough.

In an electric skillet or deep-fat fryer, heat oil to 375 degrees.

Fry doughnuts, 2 or 3 at a time, for 2 minutes per side or until golden brown. Drain on paper towels

Sprinkle with powdered sugar or cinnamon-sugar.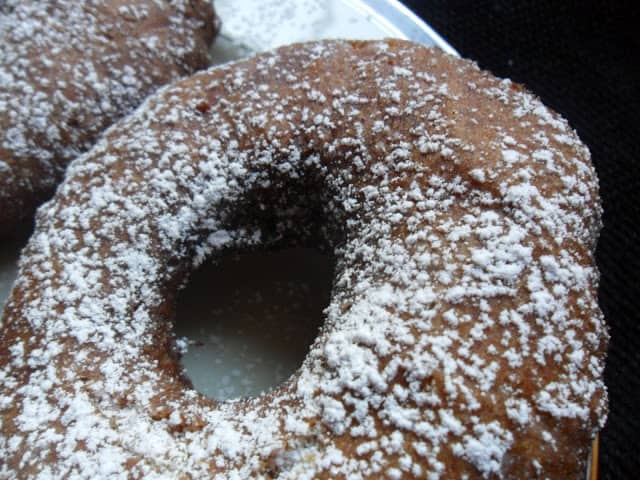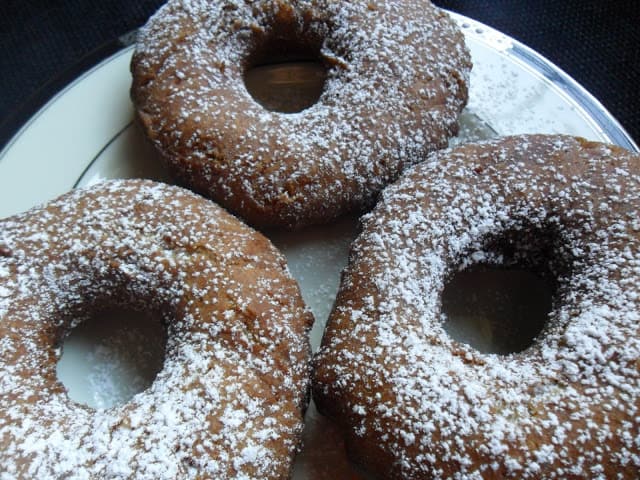 Looking for more recipes? Take a look at these sensational recipes for: Homemade Applesauce and Smoky Sun Dried Tomato Scones.