Tomato, Basil and Mozzarella Salad
We may earn money or products from the companies mentioned in this post.
Tomato, Basil and Mozzarella Salad
Tomato, Basil and Mozzarella Salad or most often called Caprese Salad is simple and yet always delicious. This classic salad is the perfect summer-time salad that showcases vine-ripen, garden fresh tomatoes. Besides a BLT, this salad is our favorite way to enjoy summer-time, fresh tomatoes. In the summer, when fresh garden tomatoes are ripe and lined up like round soldiers on my kitchen window sill, I grab a big glass bowl and make this salad.
Fresh Is Best
Even though this salad only requires 3 ingredients, there is definitely one rule of thumb when making this salad, Fresh is Best! Use the freshest ingredients you can possibly find. Not necessarily the most expensive ingredients but definitely the freshest. Using the freshest basil, tomatoes and mozzarella cheese, will result in the best salad. Freshly ground black pepper and extra virgin olive oil is a must also.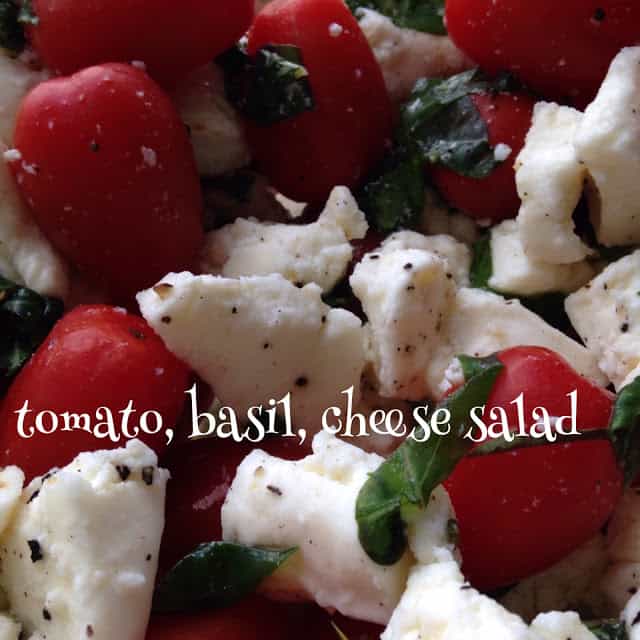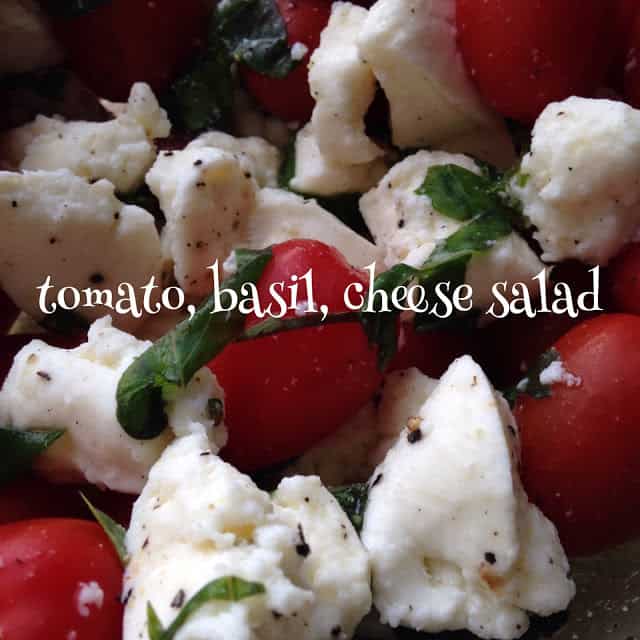 Caprese Salad
Caprese Salad [kah-PRAY-say] is a simple Italian salad made of sliced fresh mozzarella, tomatoes, sweet basil and seasoned with salt, black pepper, and extra virgin olive oil. It takes its name from southern Italy's island of Capri in the Gulf of Naples. Like Pizza Margherita, it features the colors of the Italian flag; green, white and red. In Italy, it's served as an antipasto (starter) not a contorno (side dish).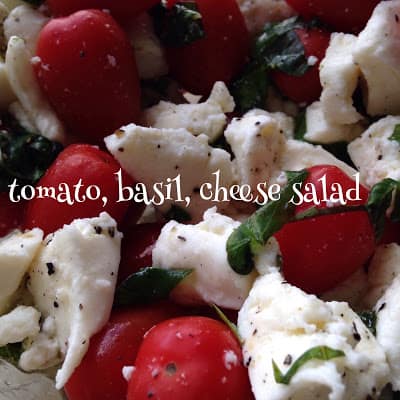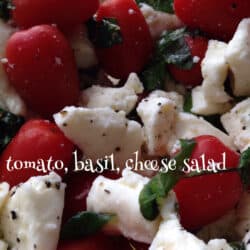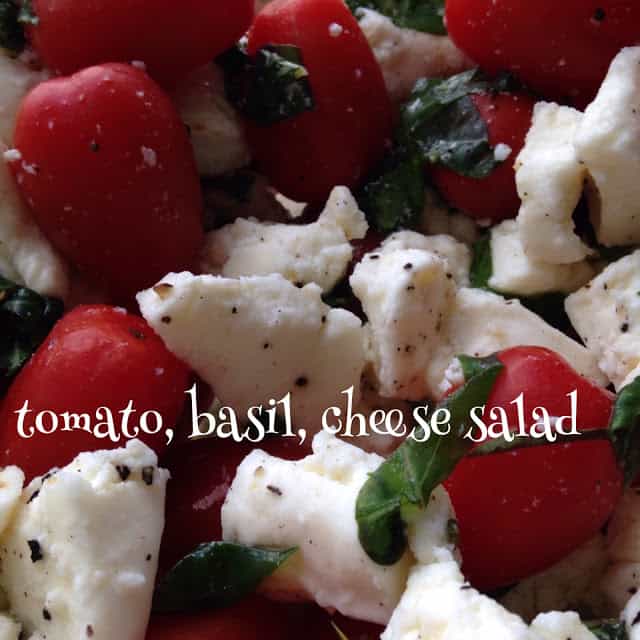 Tomato, Basil and Mozzarella Salad
Fast, Easy and Delicious.
Ingredients
1/3

cup

extra virgin olive oil

1/4

cup

fresh basil, sliced into ribbons

1

pound

fresh mozzarella balls

kosher salt, to taste

freshly ground black pepper, to taste

1

pint

fresh cherry tomatoes
Instructions
Combine oil and basil in a large bowl, add the mozzarella cheese balls and season with salt and pepper. Cover and let marinate in the refrigerator for at least one hour. Slice cherry tomatoes in half, add to oil mixture and toss to combine. Season again with salt and pepper.