Orange Elderflower Marmalade
We may earn money or products from the companies mentioned in this post.
Orange Elderflower Marmalade
Orange Elderflower Marmalade is a light, refreshing, citrus marmalade with a faint floral aftertaste from the elderflower syrup. On this cold, winter morning, with the sun shinning and the outside temperature is -9 degrees. Off to the kitchen I go, armed with a bag of navel oranges, my old yellow Tupperware canister of sugar, a box of fruit pectin and my new bottle of D'arbo Elderflower syrup for my very first attempt at making marmalade.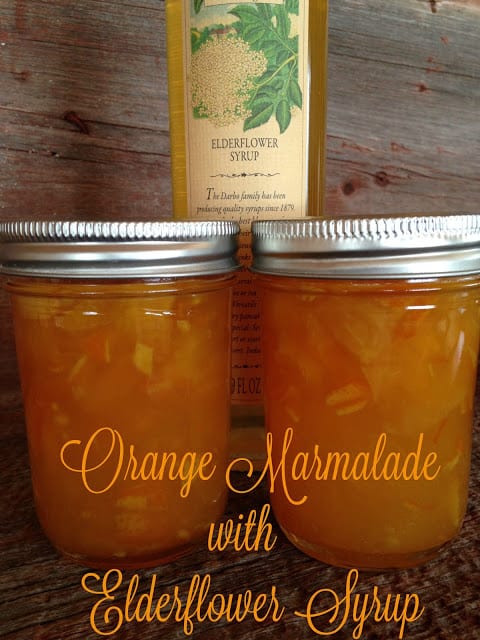 What is Elderflower Syrup?
Elderflower Syrup is made from refined sugar and uses the flowers of the European Elderberry. The flower of the Elder, used to make wines, cordials, and other drinks. Historically, Elderflower Syrup has been popular in North Western Europe where it has a strong Victorian heritage. Elderflower Syrup is well-known as a flavoring for tea and preserves. But, did you know that Elderflower is the oldest herb cultivated by man? For over 4,000 years, natural healers have relied on Elderflower to treat asthma and allergies?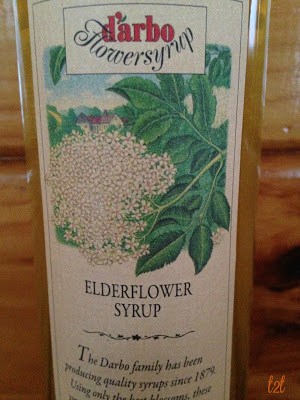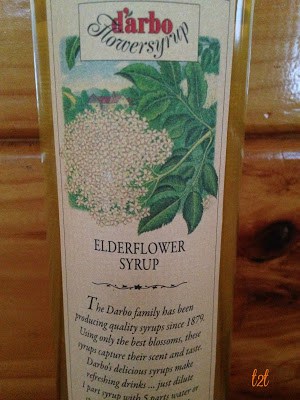 Did You know?
Did you know that creamy white Elderflowers can be added to salads or batter-dipped and fried like fritters? Did you know that the idea of adding Elderflower Syrup to orange marmalade has been around for sometime but we only discovered this taste sensation a few years ago, when we bought our first jar of IKEA Orange Marmalade with Elderflower?
Order On Amazon
We have craved this delicious marmalade ever since. Living about 4 hours away from the nearest IKEA store, it made complete sense, plus it's cheaper, to order a bottle of D' arbo Elderflower Syrup on Amazon. We used a basic orange marmalade recipe, added some Elderflower Syrup and made our own version of IKEA's Orange Marmalade with Elderflower Syrup.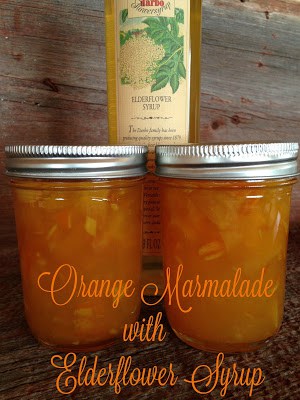 D' arbo Flowersyrup, Elderflower Syrup
D'arbo Elderflower Syrup, Product of Austria. The D'arbo family has been producing quality syrups since 1879. Using only the best blossoms, the syrups capture their scent and taste. D'arbo's delicious syrups make refreshing drinks, just dilute 1 part syrup with 5 parts water or sparkling mineral water. Add a splash to coffee or tea for a unique flavor treat. Versatile D'arbo syrups make ordinary pancakes, waffles or hot cereal special. Serve over ice cream, yogurt or warm cake for a delicious dessert. Indulge yourself!
Recipe Note:
Orange marmalade or marmalade in general, can take up to two weeks to "set and thicken up" In March, we'll share a recipe for scones served
with our homemade Orange Elderflower Marmalade. Don't let that discourage you from trying this simple marmalade. You could use Elderflower Syrup in orange curd too. I've never made orange curd before but I bet Elderflower Syrup would me fantastic in orange curd or any curd for that matter.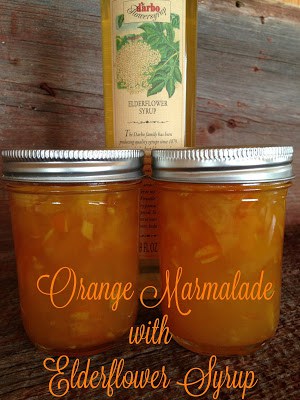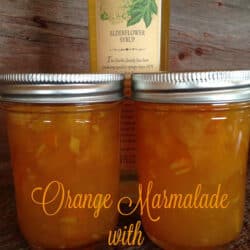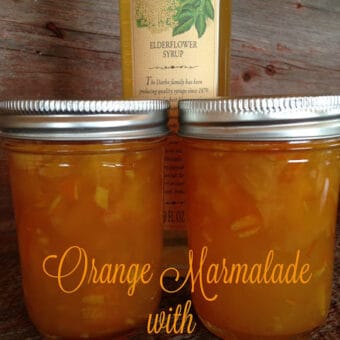 Orange Elderflower Marmalade
A fantastic orange marmalade
Ingredients
8

whole

navel oranges

7

cups

sugar

4

cups

orange juice

1/8

teaspoon

baking soda

3 1/2

tablespoons

lemon juice

1

box

fruit pectin

4

tablespoon

Elderflower Syrup

,

(D'arbo Elderflower Syrup can be purchased on Amazon)
Instructions
Step 1: Select the fruit.

Step 2: Wash fruit

Step 3: Wash the jars in hot soapy water and rinse well or clean the jars in a dishwasher. Put the lids in a pan of hot water to keep warm and to clean lids. Keep the jars warm until needed.

Step 4: Remove the peel with a vegetable peeler, remove only the colored part of the peel. This outer part of the peel is what gives orange marmalade its classic bitter taste. Thinly slice the peel. Put the peels, 2 cups orange juice and 1/8 teaspoon baking soda in a saucepan. Bring mixture to a boil, cover, turn down the heat, let simmer for 20 minutes.

Step 5: Using your fingers, peel off any remaining white pith, discard.

Step 6: Cut the oranges in half, across the segments. The tough white part in the center needs to be removed. Using a pair of scissors, simply snip it out and discard.

Step 7: Slice the two halves into thin slices, then chop the slices up a bit. Remove and discard any seeds or tough parts of the orange that you find in the process. Place fruit in a medium bowl. Set aside.

Step 8: Measure the sugar. (You'll need to follow the directions that come with the pectin. Generally, the lower sugar pectin recipes call for 4 cups of sugar per box and the regular pectin calls for 7 cups of sugar.) Mix the dry pectin and about 1/4 cup sugar, set aside.

Step 9: Stir the pectin/sugar mixture into the chopped fruit, set aside for a few minutes.

Step 10: In a large pan, stir together the orange juice/peel mixture, sugar, pectin/sugar/chopped fruit mixture, lemon juice, remaining 2 cups orange juice and 2 tablespoons Elderflower syrup. Bring the mixture to a boil, stirring constantly. Bring the mixture to a full rolling boil, boil hard for one minute. Remove from heat and stir in remaining 2 tablespoons of Elderflower syrup.

Step 11: Fill the jars to within 1/4-inch from the top, wipe away any spilled marmalade off the top, seat the lids and tighten the rings. Put the jars into a boiling water canner.

Step 12: Keep the jars covered with at least 2-inches of water, keep the water boiling and boil for 15 to 20 minutes.

Step 13: Carefully remove jars from boiling water canner. Let jars cool, in a draft-free place without touching each other overnight. Loosen bands and wipe dry, this will ensure that rust doesn't form under the bands, tighten bands. Check to make sure jars have sealed. It may take up to two weeks for the marmalade to set and thicken up.
Recipe found on Pick Your Own