Old World Christmas Market
We may earn money or products from the companies mentioned in this post.
Old World Christmas Market
Today I'm Looking Forward to the Old World Christmas Market held in Elkhart Lake, WI at The Beautiful Osthoff Resort. This will be my second year attending the Festive Old World Christmas Market. It will be an afternoon of  Fun, Food and Christmas Magic.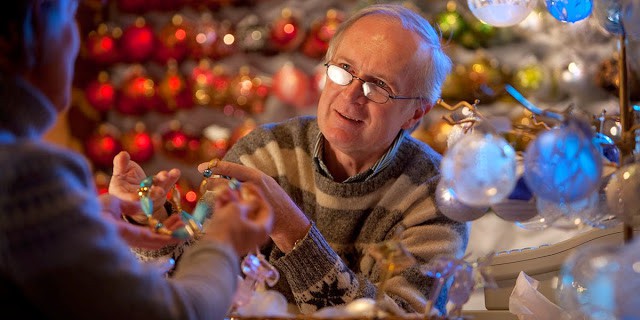 Reminiscent of Old Christkindlesmarkt
Reminiscent of the Centuries Old Christkindlesmarkt of Nüremberg Germany, The 17th Annual "Old World Christmas Market"  held at the beautiful AAA ♦♦♦♦ Diamond Osthoff Resort, offers the same warmth and merriment of this Old World Tradition. For ten consecutive days, amid the wonderful scent of roasted almonds and the sound of Nüremberg bratwurst sizzling, guests stroll the aisles of the large heated tent.
The tent is decorated with boughs of fresh evergreens, as guests look for unique and specialty gifts such as: Czech blown-glass ornaments, Russian nesting dolls, German hand-carved smokers and nutcrackers, Gingerbread houses, Fine apparel, Handmade amber and silver jewelry, Estonia woolens, Fine chocolates, Plauen lace and Of course German Bier.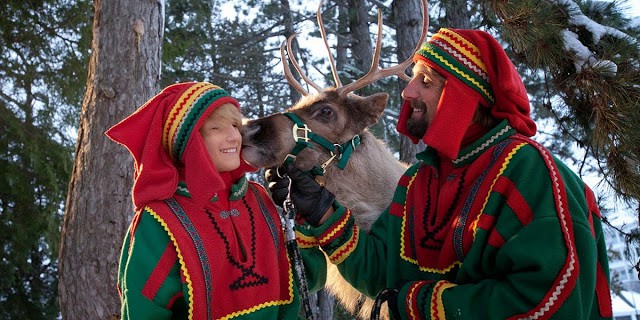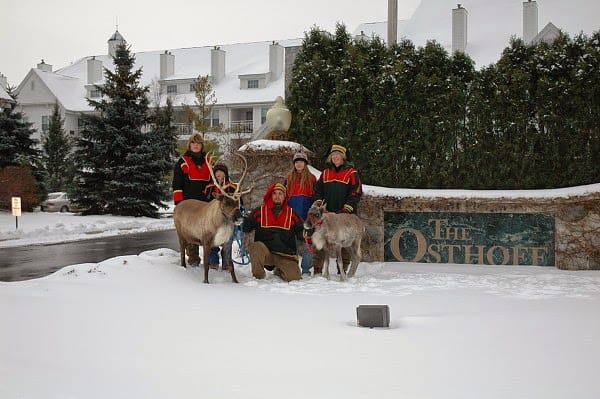 Come and Join Me Today on My Adventure… 

Delicious Food
The Old World Lebensmittel Gericht offers shoppers a space to relax and 
enjoy delectable German fare, such as: 
Nüremberg Bratwurst, 
Hot Glühwein served in a commemorative boot, 
Sauerbraten, 
Dumplings, Wiener Schnitzel, Red Cabbage, Potato Pancakes, Pulled Pork Sandwiches served with Düsseldorf  Mustard and w
e can't forget the Apple Strudel. 
Gluhwien
The Osthoff Resort

The Osthoff Resort also offers a variety of activities and  events for children and families during the Christmas Market. Recreate nostalgic moments that are cherished and  celebrated traditions at The Osthoff Resort. Decked out with holiday finery, The AAA Four Diamond Resort is the perfect place to begin your own holiday traditions. The Osthoff Resort Admission to The Old World Christmas Market is $6.00 per adult,
Children 14 and under are free with a paying adult.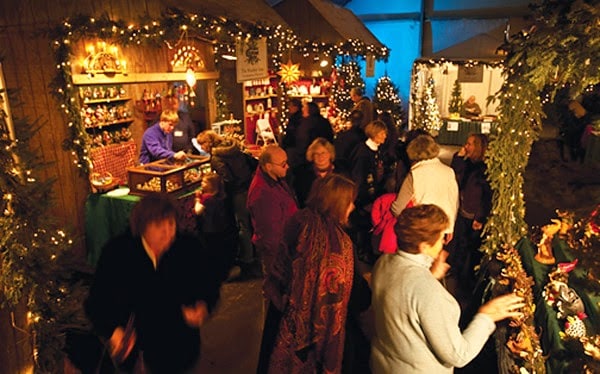 The 2014 Old World Christmas Market is 
Open daily from 10 am-5 pm 
December 5-14, 2014. 
For more information please call: (877) 517-4596 or go to: 
Christmas Market at the Osthoff
Dating back to the mid-16th century, with the first documentation of the event taking place in 1628, the Nüremberg Christkindlesmarkt, meaning "Christ Child's Market" took place in the Main Market Square in the city and consisted of up to 140 craftsmen selling their goods and wares in wooden stalls. Towards the end of the 19th century the Market had lost some of its popularity and began to move to different venues throughout the city, until it's revitalization in the 1930's, when the pre-Christmas event moved back to its original location in the Main Market Square and became popular once again.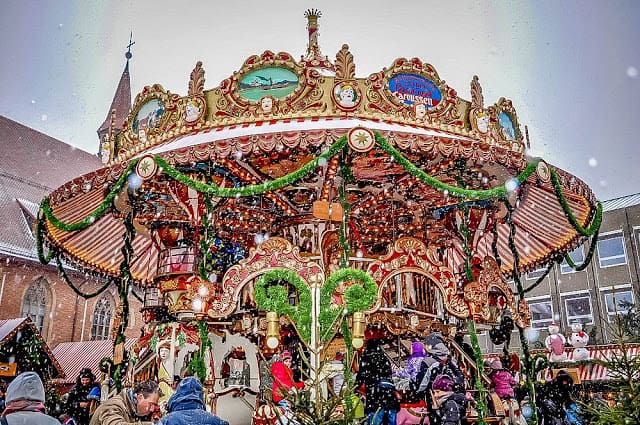 The History Continues

The Market ceased to exist during the years of World War II, but re-established itself in 1948 with a new opening ceremony. Ever since that time, 
the Market opens annually on the Friday before the first Advent Sunday. As the clock strikes 5:30 pm, trumpets blow, Christmas songs are sung and as the holiday lights are turned on, The Nüremberg Christmas Angel adorned in her white and gold dress, long blond curls and golden crown, stands on the gallery and recites the famous opening prologue to this most cherished event.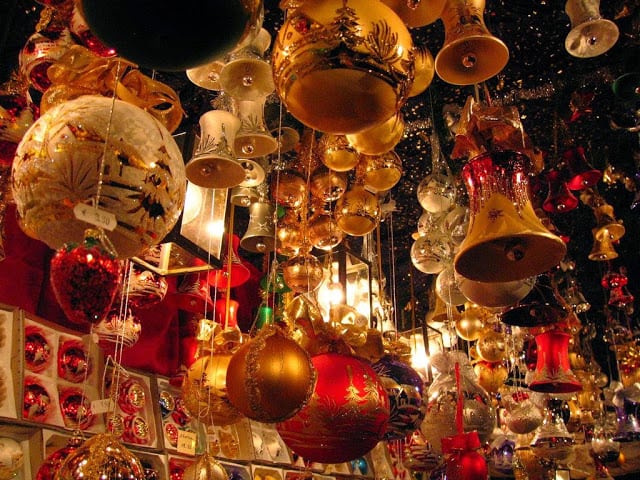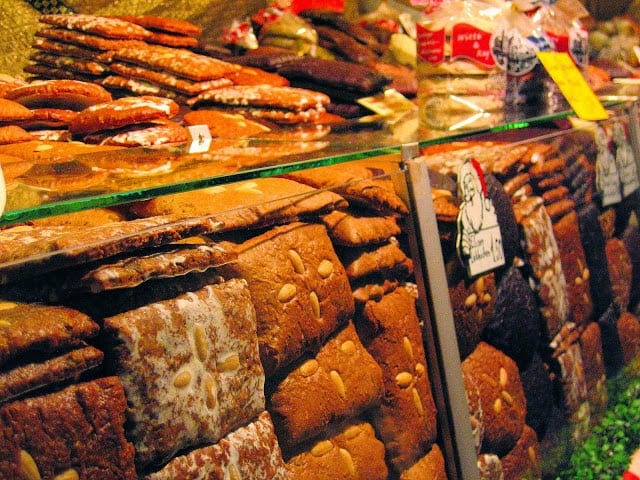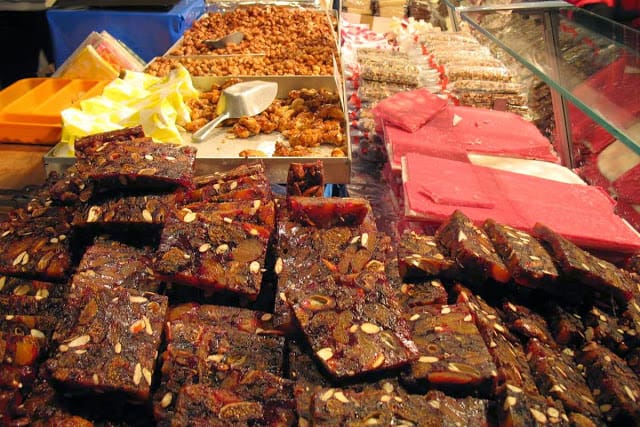 Over 200 Stallholders
Over 200 stallholders present their traditional wares: Nüremberg spicy gingerbread, fruit loaves, bakery goods and sweets,Christmas tree angels, cribs, ornaments, candles, toys, arts and crafts. Along with a large variety of refreshments. This most festive of events ends on Christmas Eve Day at which time more than two million visitors from around the world will have had their way to Nüremberg to sample this centuries-old event.
For more information go to: Germany Christmas Market  Information and photos from: Old World Christmas Market Osthoff Resort 
 Nuremberg Christmas Market
Note: The views and opinions expressed here are my own, I have not been compensated in any way from any company mentioned in this post.