Laundry Mat Blues and Chocolate Pie
We may earn money or products from the companies mentioned in this post.
Laundry Mat Blues and Chocolate Pie
Can you think of a better way to make this pie? Seriously, it has a chocolate chip cookie crust for heaven's sake. Any pie, bar, torte or dessert that starts with a graham cracker or cookie crust gets an A+ in my book. I'm crazy about a graham cracker or cookie crumb crust almost as much as I love a buttery cracker crumb topping on a casserole. One of these days I'm going to make a savory cheesecake with a buttery cracker crumb crust. What an appetizer that would make:) One of our top recipes is for Cheddar and Ritz Cracker Vidalia Onion Pie made with a cheddar and ritz cracker crust. For now tho, on to Laundry Mat Blues and Chocolate Pie.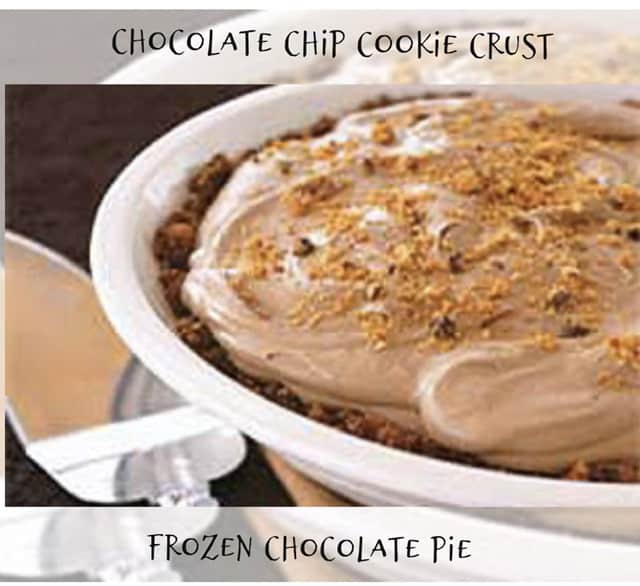 Laundry Mat Blues
About once a month I take my bedding, comforter and bedspread, (Are they even called a bedspread anymore?) to the laundry mat and use those big jumbo, heavy duty washing machines and dryers. Now this may seem excessive to some of you or probably not enough to the rest of you. This would depend solely on the type of person you are. Is the glass half full or half empty kinda deal here. In my case it comes down too two things; my pug Luke and my Boston Leia.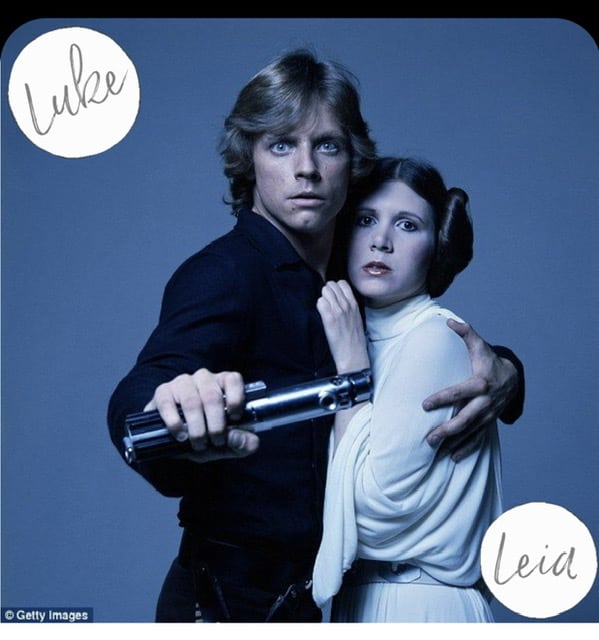 StarWars
Both Luke and Leia, yes they were named after the two main characters in the widely popular movie, StarWars, but they were so named when we were gifted them. I'll be perfectly honest here, I've never seen the movie StarWars and quite frankly I have no desire too either. We already have two huge fans of StarWars in our family and that's plenty. I'm not going to jump on the bandwagon now. I'm too old to jump on anything, let alone a wagon! Both fans just shake their heads at me. In fact, my son-in-law has a huge tattoo on his arm of that hairy character in the movie…not exactly sure what his name is, Chew something or another.. anyway here I go 'rambling' again. Back to the dogs…Luke and Leia seem to think that my king-size bed located in my bedroom, belongs to them, and only them.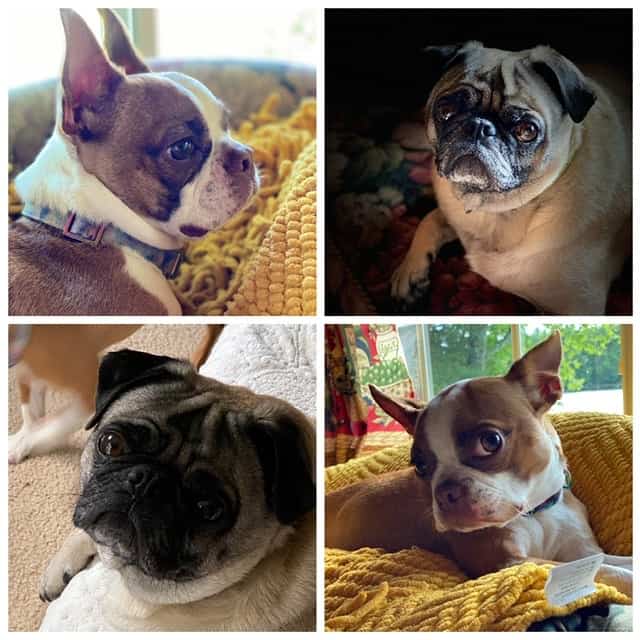 Back to Laundry Mat Blues
Depending on the time of year, my 'bedspread' can get quite a workout. Dusty paws and shedding are the two main culprits. I don't sleep with the bedspread on my bed because of this reason and also this is why I make a monthly trip to the laundry mat. For one reason or another, I was the only person in the laundry mat on this specific day. This can be a good thing, considering the characters sometimes seen in the laundry mat.
Today, while sitting at the laundry mat staring into space, (something I do often while sitting in the laundry mat), reflecting back on my life and wondering where I went wrong that brought me here to this place. I looked over at chair beside me and saw a Kraft Food and Family Recipe Ideas magazine dated 2004. I picked it up, hesitated slightly before opening it and thought, "What was I doing in 2004?", "How old was I in 2004?", "Where was I working?", and so on. My mind wandered this way for several minutes and then I said to myself, "Lynn, snap out of it!"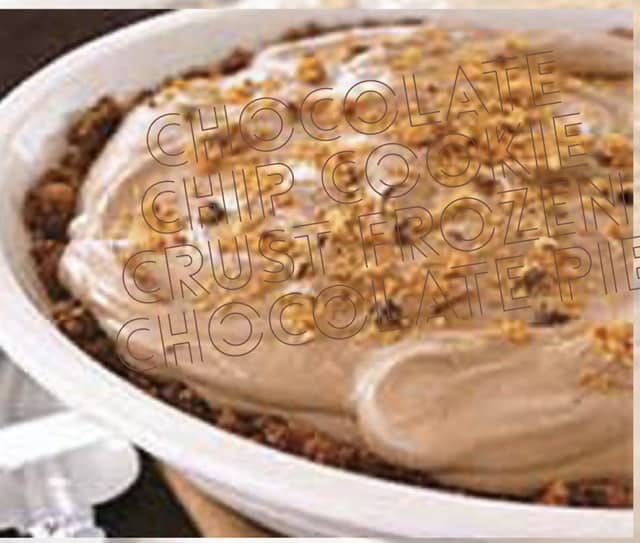 New to Me
Again I looked at the date and thought, hmm 2004. Let's have a look. I started to page through the magazine thinking, it was published in 2004, there has to be recipes in here that are new too me. Possibly even recipes that I made and have forgotten about. Maybe recipes that other people have made too and have forgotten about. Sure enough, it just so happened that there were several recipes that I thought would be great to try. A found a few recipes to make with my grandkids and this recipe for Chocolate Chip Cookie Crust Chocolate Pie, that I knew my hubby would love. I even came across a recipe for an easy omelette that I knew I was going to like.
Recipe Note: Since my hubby loves a good "frozen" pie, I decided not to make the recipe from the laundry mat magazine in its entirety. I only made the chocolate chip cookie crust. The name of this recipe is therefore called; Frozen Chocolate Pie with Chocolate Chip Cookie Crust. I hope this sheds light on your bewilderment.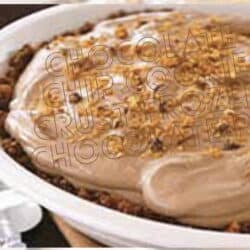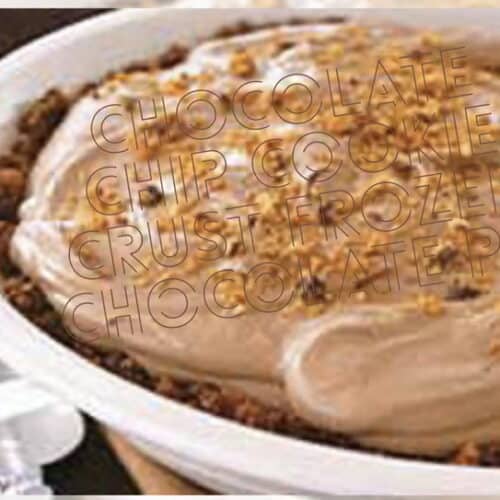 Frozen Chocolate Pie with Chocolate Chip Cookie Crust
Super easy and super delicious, store this chocolate pie in the freezer.
Ingredients
2

cups

crushed chocolate chip cookies (Chips A'hoy)

1/4

cup

melted butter

1-

3 oz.

package cream cheese, softened

1/2

cup

sugar

1

teaspoon

vanilla extract

1/3

cup

baking cocoa

1/3

cup

milk

8 oz.

carton

frozen whipped topping, thawed

6

crushed

chocolate chips cookies, garnish
Instructions
In a small mixing bowl, mix together cookie crumbs and melted butter. Press mixture into the bottom and up the sides of a 9-inch pie plate.

In a mixing bowl, beat cream cheese, sugar and vanilla until smooth.

Add cocoa alternately with milk; mix well.

Fold in whipped topping.

Pour into pie shell.

Freeze for 8 hours or overnight.

If desired, garnish with chocolate chip cookie crumbs

Serve directly from the freezer (pie does not need to be thawed to cut).
More Frozen Pies