Meyer Lemon Blueberry Cake with Lemon Icing
We may earn money or products from the companies mentioned in this post.
Meyer Lemon Blueberry Cake with Lemon Icing from Trader Joe's
This recipe for Meyer Lemon Blueberry Cake with Lemon Icing is made with a box mix from Trader Joe's. It's super easy and delicious. Meyer lemons are sweeter than standard lemons which means less pucker and many times you're able to use less sugar in recipes. We've added fresh picked blueberries to the batter, giving the cake an extra layer of yum. Serve a slice of this pound-style cake with lemon icing for dessert or afternoon tea. This one's for you Eliott:)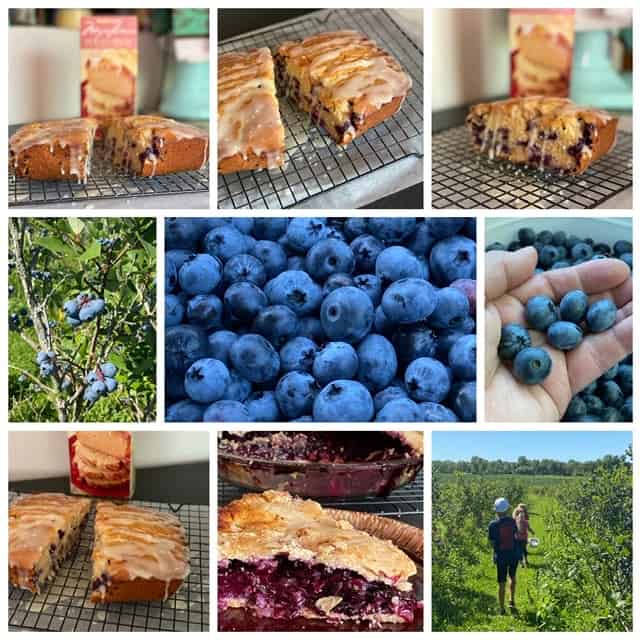 Meyer Lemon
A Meyer Lemon is a cross between a lemon and a mandarin orange. It has smooth golden skin the color of a fresh egg yolk. They also has a thin edible rind, a high volume of juice and is sweeter than a regular lemon. The Meyer Lemon is a favorite of chefs and home cooks everywhere. Its aromatic, slightly sweet flavor brightens desserts, sauces, salads, chicken and fish dishes.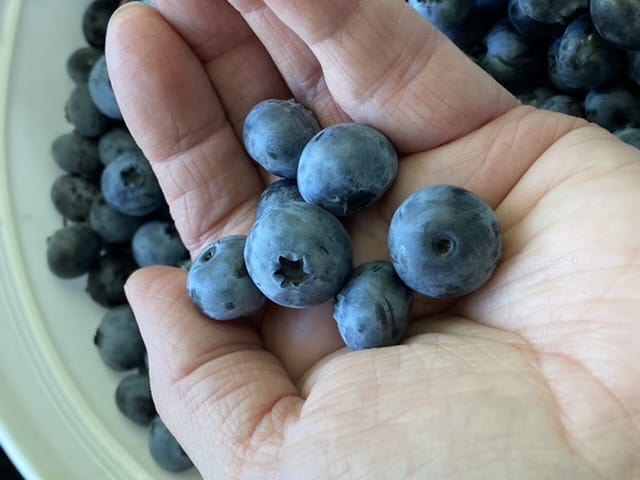 Ways With Meyer Lemons 🍋
Cut thin slices, remove the seeds and roast them along with root vegetables, chicken or fish. Combine them with dried fruit and white wine for a quick, savory sauce. Meyer Lemon bars showcase the sweet, aromatic juice and the intense lemon essence of the peel. Add the juice to salad dressing, grate the zest over risotto or steamed vegetables, use in cocktails and main dishes.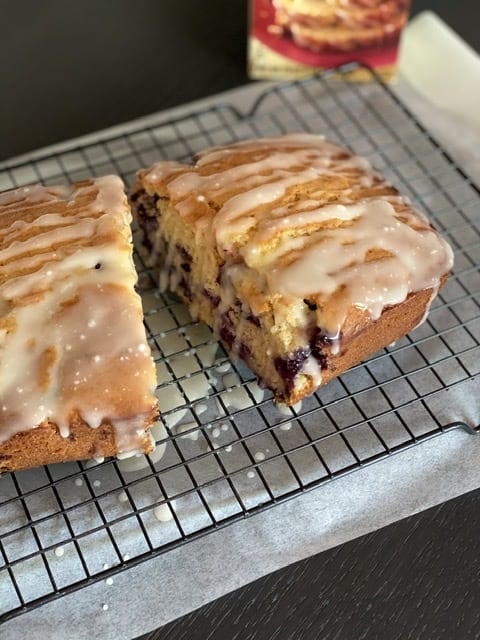 Whole lemons will keep in the refrigerator's crisper for about 5 days. As it turns out, the soft, thin skin that makes Meyer lemons so difficult to ship long distances is one of their most appealing features when it comes to cooking. The layer of bitter white pith that makes a thick protective coating for regular lemons is so thin on Meyers that they may be eaten in their entirety, peel included.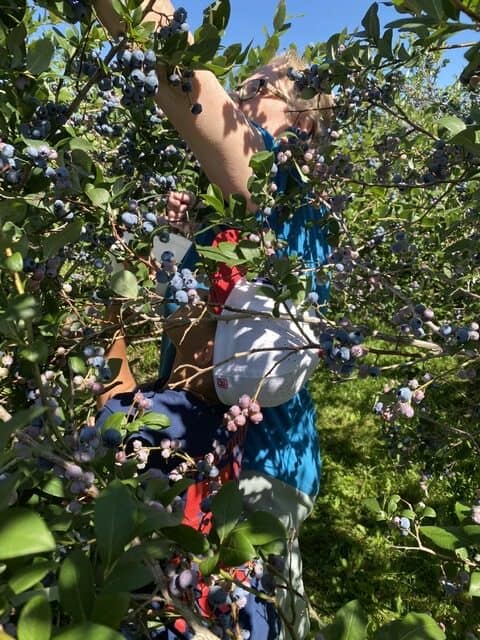 Stock-Up
Meyer Lemons can be purchased online Lemon 🍋 Ladies or at your our local supermarket. In some areas, Meyer Lemons are considered "seasonal." Their season begins in November and extends into March and as late as April. The only downside to ordering Meyer Lemon is they don't ship well, so when Meyer lemons are available at the market, stock up!
How to Juice Lemons or Any Citrus Fruit
Start with room temperature fruit or microwave fruit for 10-15 seconds. Roll fruit on the counter; pressing down with palm of hand for about one minute. Cut fruit in half and squeeze juice by hand or use a juicer. Remember that heavier fruit yields more juice.
Zest lemons before juicing. For easy zesting, use a microplaine. Gently move back and forth over microplaine, removing only the colored portion of the peel. Periodically, tap the microplaine on the counter to remove zest from the underside. The white pith tends to be bitter and can lend a bitter taste to your dish or recipe.
Carefully pour the lemon juice into ice cube trays. Place in the freezer and freeze until firm. Transfer cubes to a resealable, freezer bags. Store in the freezer.
Store lemon zest in resealable freezer bags or grate zest into ice cubes trays, fill with lemon juice. Place in the freezer and freeze until firm. Transfer cubes to resealable freezer bags. Store in the freezer.
Tips: Using an electric juicer not only produces more juice, it saves time and stress to your hands.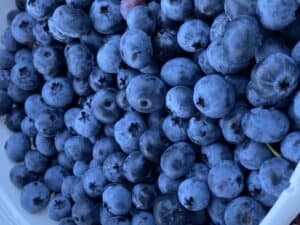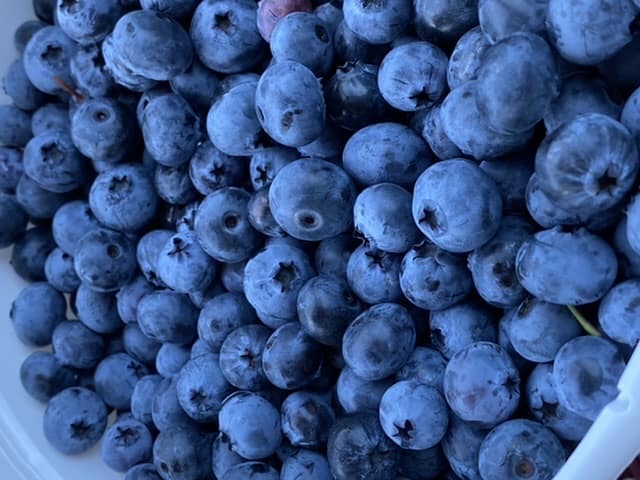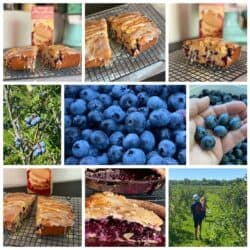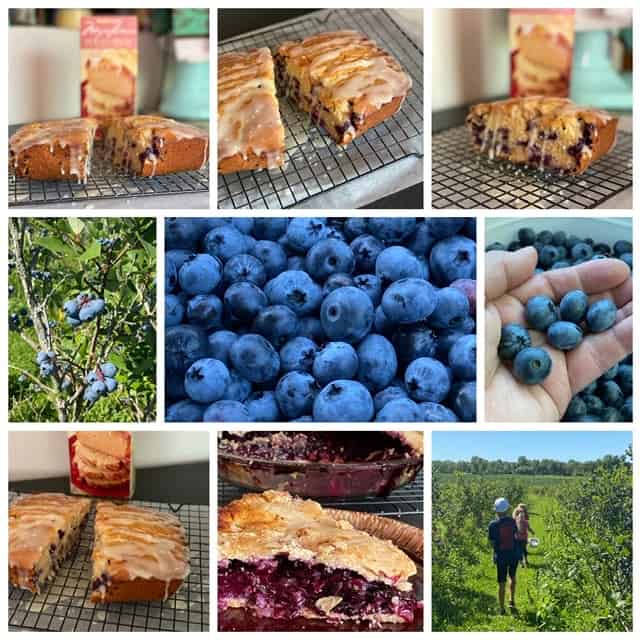 Lemon Blueberry Cake with Lemon Glaze
Ingredients
1

19 oz box

Meyer Lemon Cake Mix*

1

egg

1

cup

water

1/2

cup

melted butter, (1-stick)

1

cup

fresh blueberries

8 x 4 loaf pan, greased

1

pouch

Lemon Glaze Mix

1 to 2

tablespoons

hot water

2

tablespoons

melted butter
Instructions
Preheat oven to 350°F. Set glaze mix pouch aside. Combine cake mix, egg, water and butter and mix until batter is smooth. Stir in fresh blueberries. Spoon batter into prepared pan and spread evenly. Bake on center rack of oven for 55 to 60 minutes or until a toothpick inserted into center comes out clean. Remove from oven and cool in pan about 45 minutes. Remove cake from pan, place on wire rack set over sheets of wax paper.

Make Glaze: Combine glaze mix, hot water and butter in a bowl. Whisk until smooth; drizzle over cooled cake.
Are you a fan of Lemons? Let's make it!