Drink Hot Dr Pepper Today
We may earn money or products from the companies mentioned in this post.
Drink Hot Dr Pepper Today
Looking for a deliciously hot drink to enjoy on a cold winter's  day? Drink what Texans drink, warm Dr Pepper:) I remember seeing an ad in McCalls magazine, while sitting in the Doctors office many years ago, featuring hot Dr Pepper. I thought, 'Well that sounds odd but it might be tasty." No need to quietly  rip the page out of the magazine this time, I was pretty sure I could remember the 2 ingredients needed. On my drive home from the Doctors office, I stopped at Mike's Town and Country grocery store to pick up an eight-pack of bottled Dr Pepper and a lemon. Like I said, no need to rip the recipe out of the magazine. I was indeed delighted with my first sip of Hot Dr Pepper. Drink Hot Dr Pepper Today and taste what you've been missing!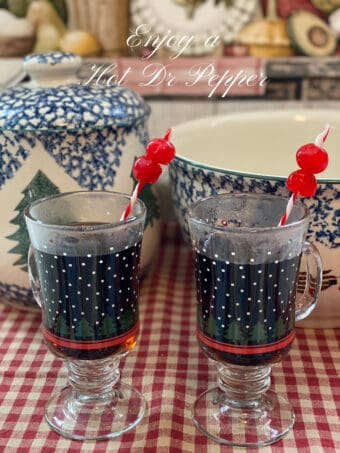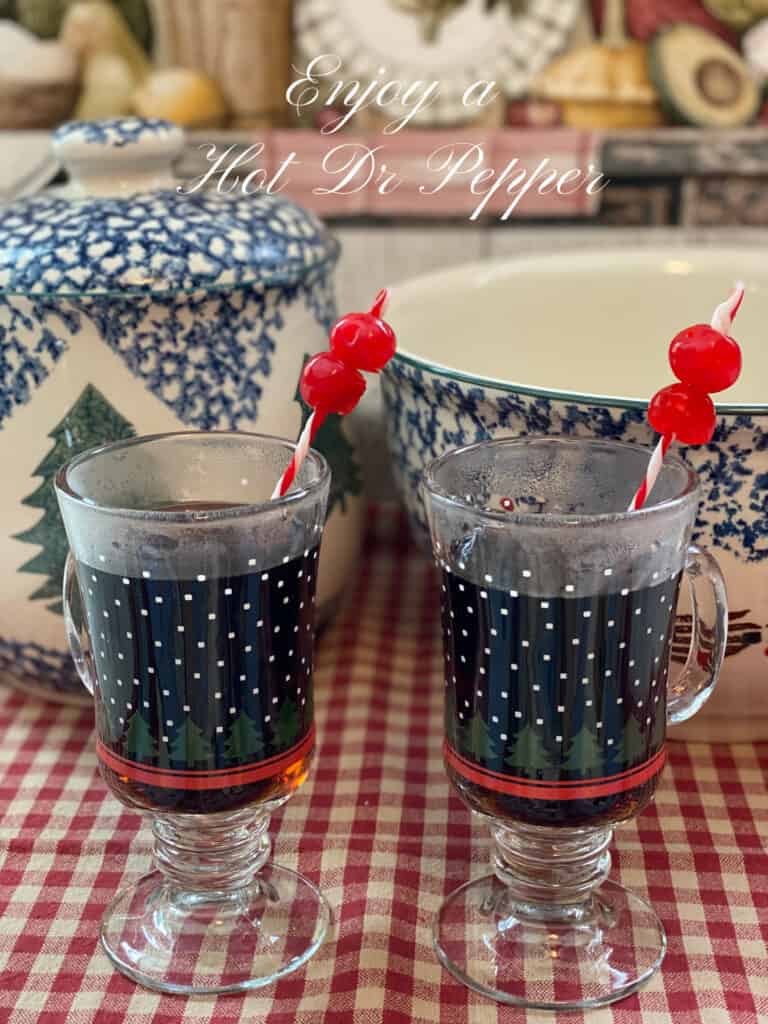 Short History of Hot Dr Pepper
Admittedly the idea of hot Dr Pepper sounded a bit far fetched when it was first conceived. But not to Wesby R. Parker, chairman and president of Dr Pepper Co. The man who invented the flavor combination of a thin slice of lemon and heated Dr. Pepper. Parker, who had been president of Dr. Pepper Co. for little more than a year, hit upon the novel idea of heating Dr Pepper on a cold Texas winter night. He hasn't regretted his decision in the lest. "It just sounded like a good idea," recalled Parker.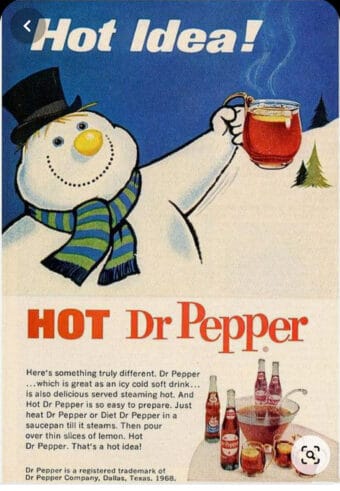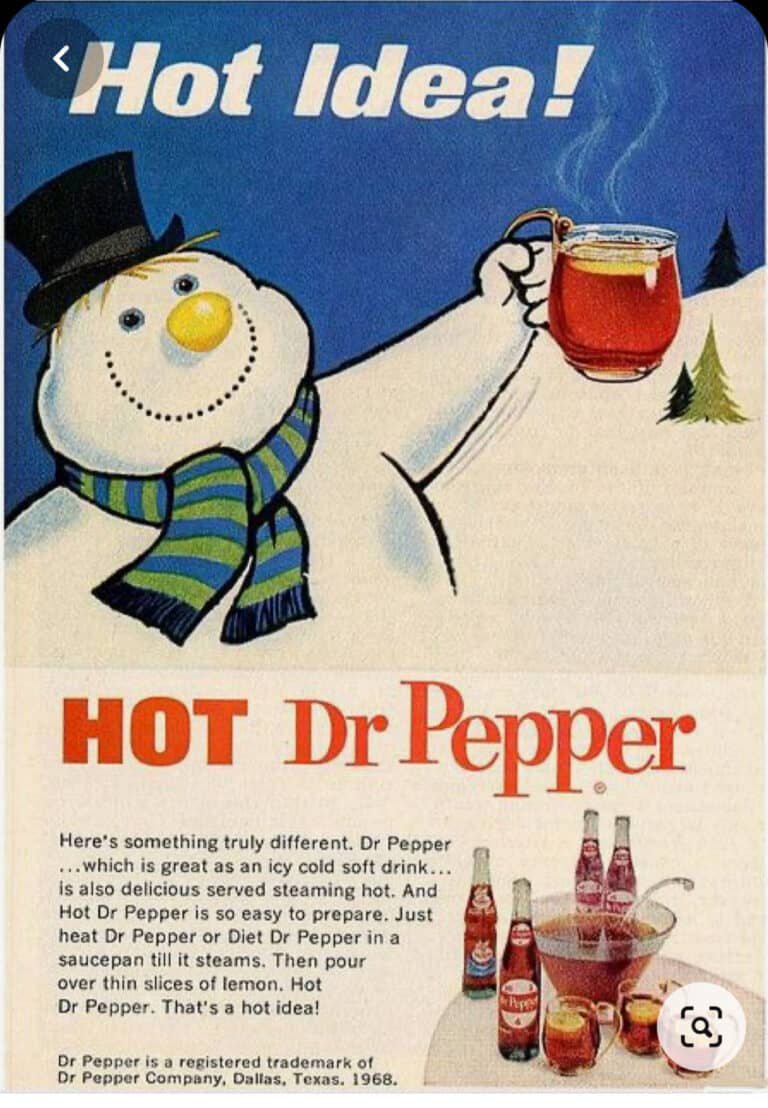 The 1960's
In 1964, a big slice of Dr Pepper advertising budget was going to be used to promote hot Dr Pepper for the upcoming winter season. Parker said, "In the soft drink industry, you offer the consumer variety, thus giving them a choice. Thanks to hot Dr Pepper we can add to that choice." His original recipe for hot Dr Pepper still stands. Simply heat Dr Pepper to a simmer in a saucepan, place a thin slice of lemon in a cup, and pour the steaming Dr Pepper over the lemon.  "The lemon's important. It's not the same without it," admits Parker.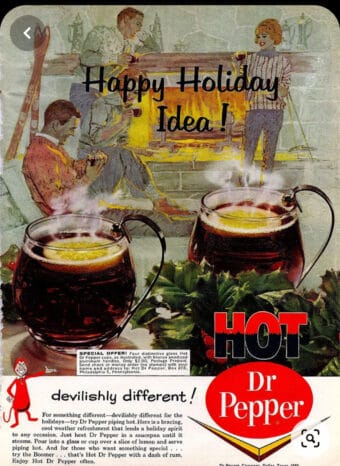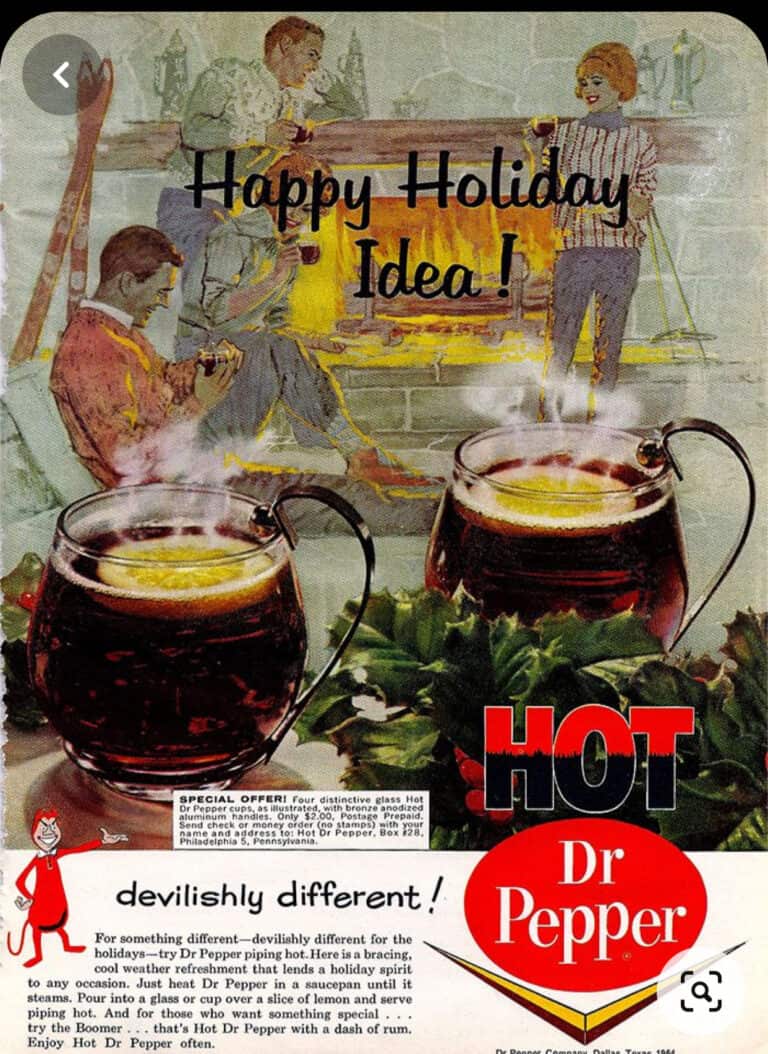 Sell and Advertise
Once having invented the right combination, Parker was then faced with a selling job to his own company people. "Before they tried it, they all thought that in order for Dr Pepper to be at its best, it had to be served between 28 and 82 degrees," recalled Parker. "Some were even hesitant in trying it hot, and felt it was going against tradition," he added. But try it they did, and eyebrows began to arch. "They were as enthusiastic about it as I was after they had tried it," chuckled Parker. He says the key to the success of hot Dr. Pepper is in getting people to try it. This explains why the company and its more than 400 bottlers engage in extensive sampling and promotional activities. "No matter how you look at it, hot Dr. Pepper is a winner," Parker concluded.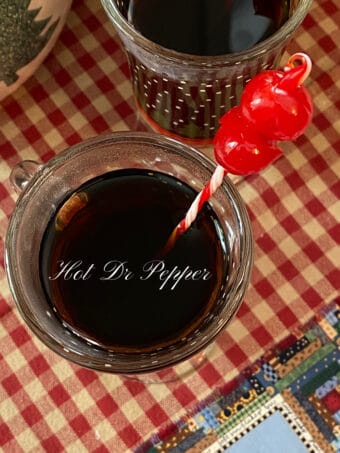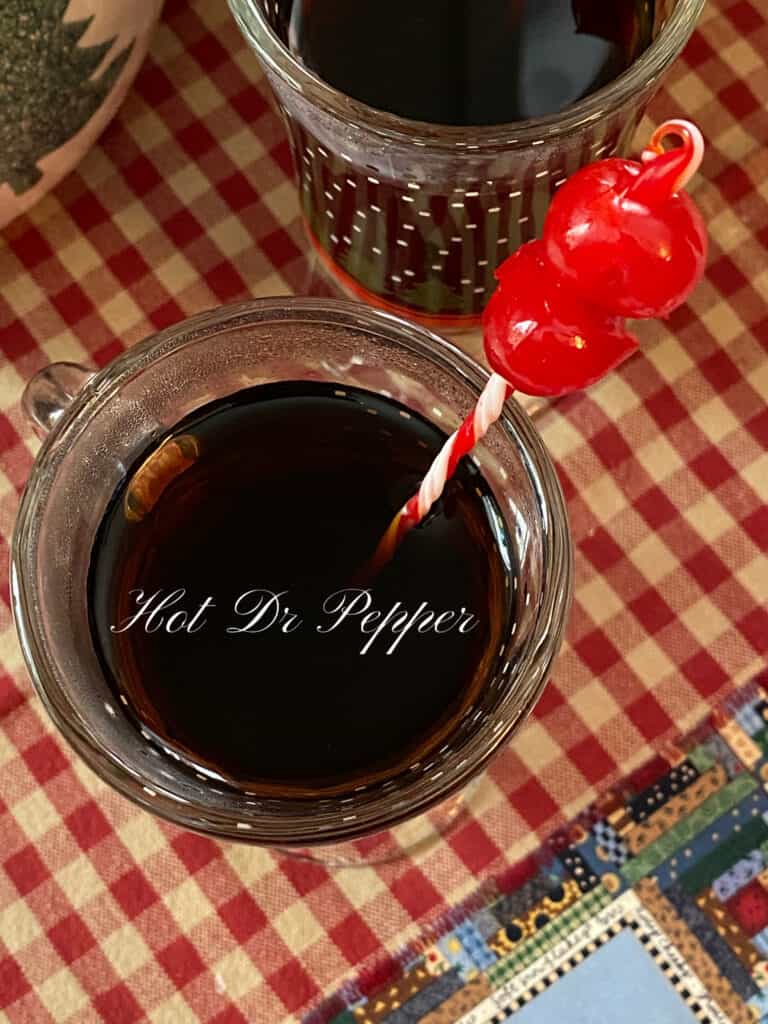 Vintage Ad's for Hot Dr Pepper
"Bright as a holiday songfest, Hot Dr Pepper is the proud crowd's festive way to welcome friends and guests. They like to relax, refresh and enjoy the Dr Pepper difference. Why not join them? Just heat Dr Pepper or Diet Dr Pepper in a saucepan until steaming hot. Then pour over thin slices of lemon. It's the happiest holiday idea yet."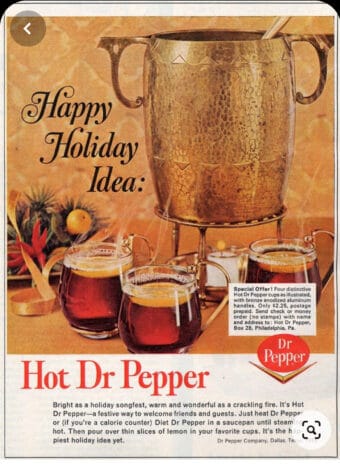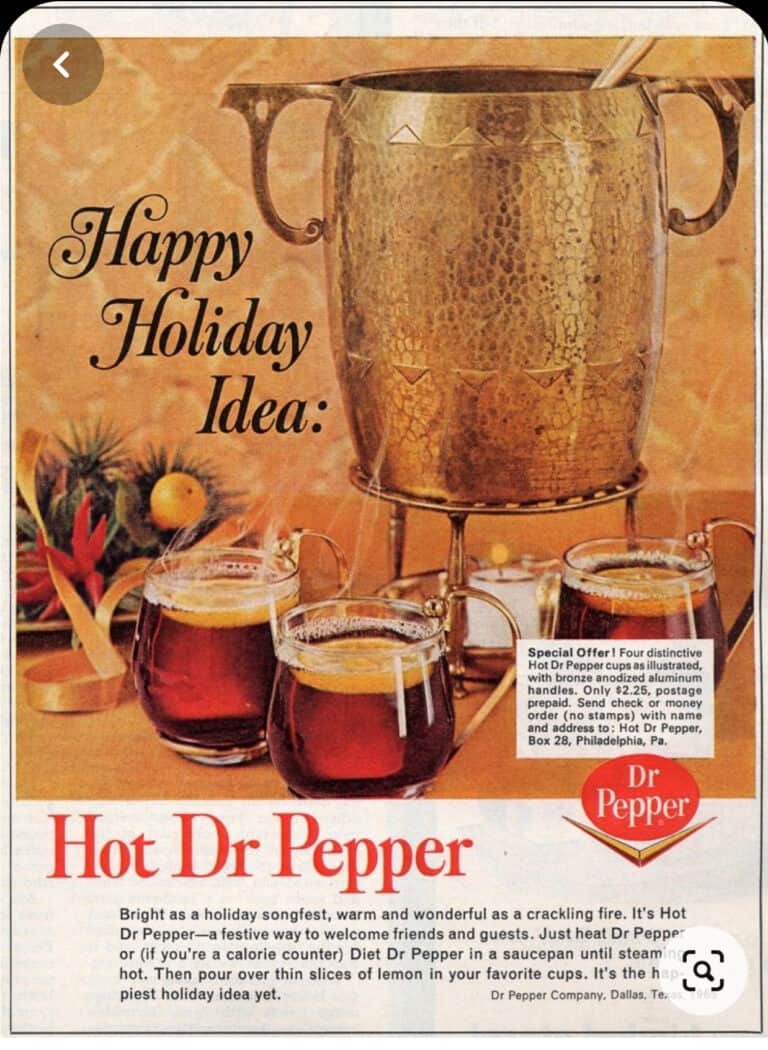 "A cup of good cheer, that's Dr Pepper served hot. It's deliciously different. Easy to prepare. Just heat Dr Pepper in a saucepan until steaming hot. Then pour over a thin slice of lemon in mug. If you're dreaming of happy holidays, join the proud crowd and enjoy Hot Dr Pepper."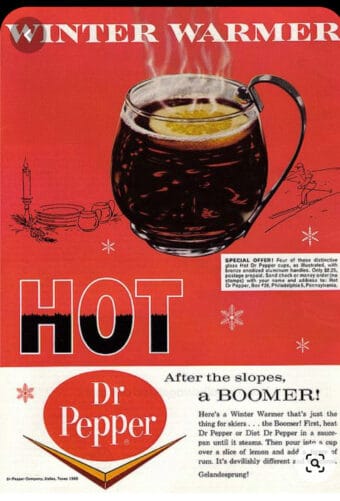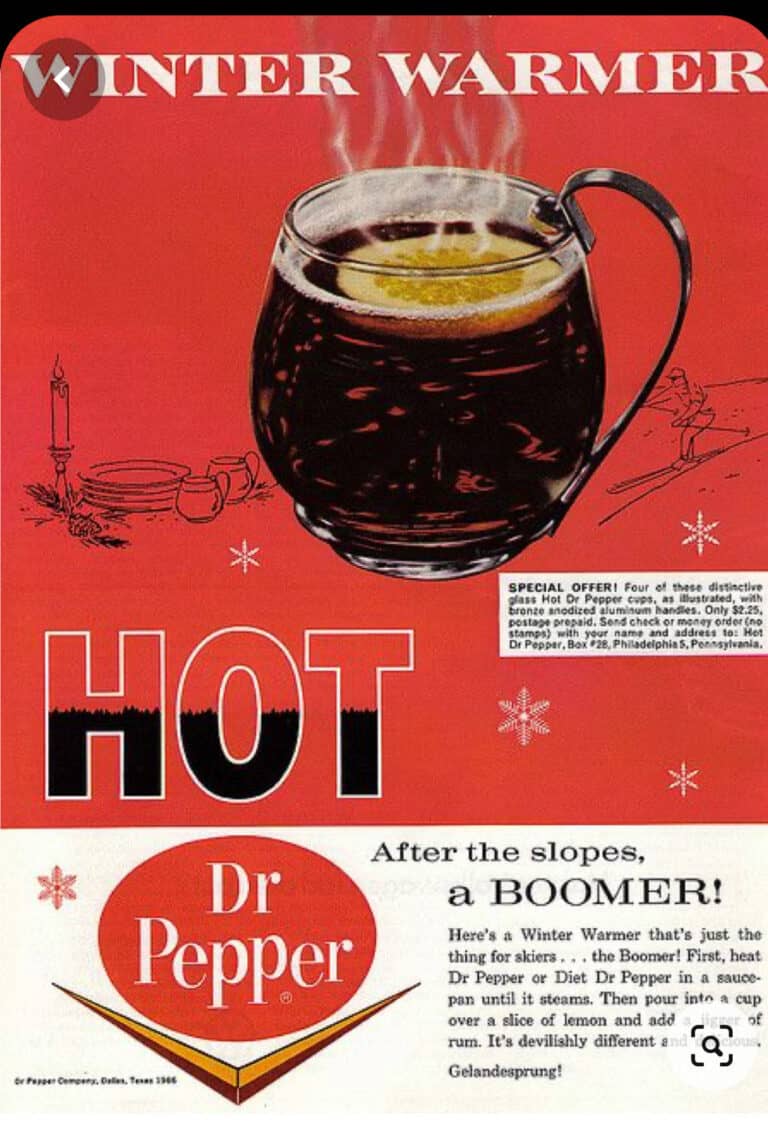 This Hot Dr Pepper Ad is targeted towards downhill skiers. "After the slopes, a BOOMER! Here's a Winter Warmer that's just the thing for skiers….the Boomer! "First, heat Dr Pepper or Diet Dr Pepper in a saucepan until it simmers. Then pour into a cup over a slice of lemon and add a jigger of rum."
Two Theories
As the old saying goes, there are two sides to every story. I found this theory while researching the origins of Hot Dr Pepper. Hot Dr Pepper may not sound appetizing to some but for many Texans, this drink brings back warm memories from their youth. Some drank it on chilly fall evenings while attending high school football games, and others recall the drink's medicinal properties from when they had the flu. This fall and winter make it a point to try a hot Dr Pepper at least once.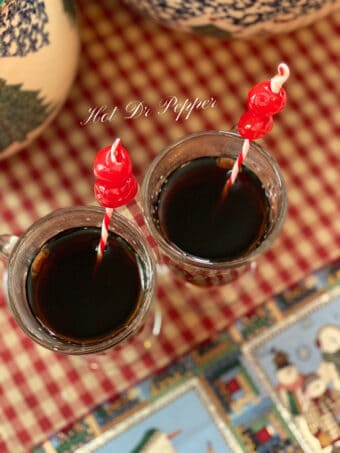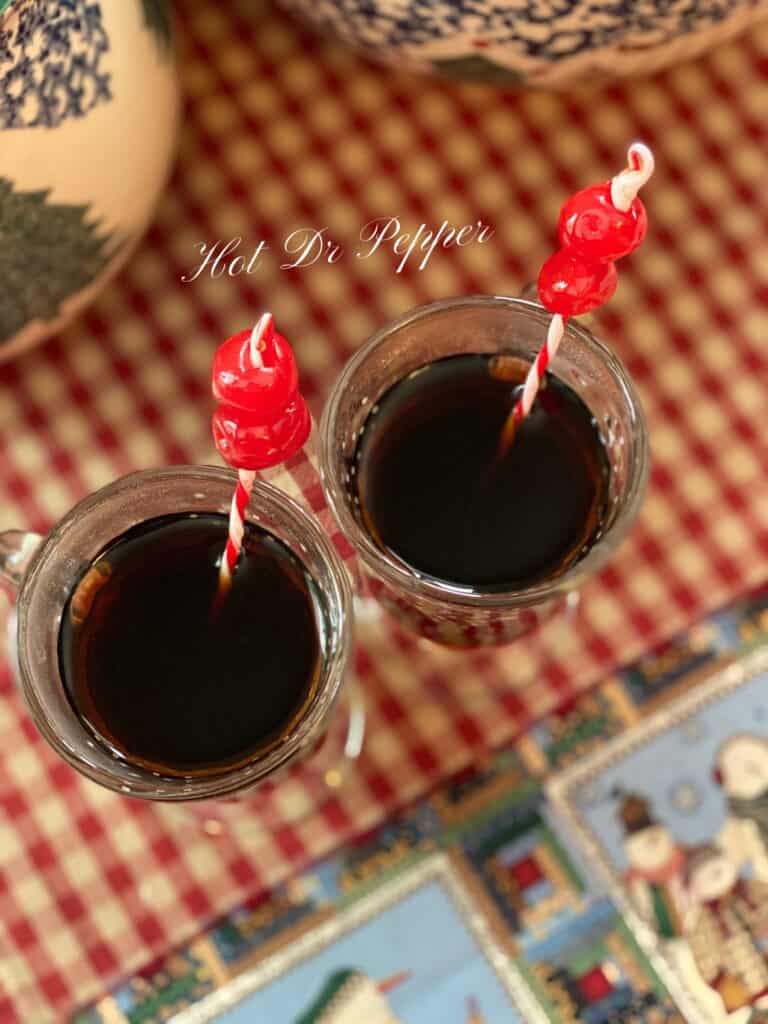 Popular Down Yonder
Therefore, this drink is very popular throughout the South. Not as popular of course as let's say sweet tea but popular all the same. There are several stories that try to explain why someone decided to heat the Texan cola. Some say it was a marketing ploy to sell more Dr Pepper in the winter. The thought process behind this is a simple one. People were less likely to down a frosty drink when it's cold outside. Living in northern Wisconsin, I concur. Others claim the recipe has medicinal roots and was given to children to soothe a sore throat or relieve a cough due to the common cold. When I was growing up, we were given "white soda" as my grandma called 7-up.
No matter its origin, the drink has been a North Texas staple for decades. According to newspaper archives, Hot Dr Pepper was sold at the Cotton Bowl and at other holiday celebrations in Mesquite and North Texas cities. To learn more about the history of Dr Pepper go to The Dr Pepper Museum. Today, you'll find Dr Pepper in a variety of products. To name a few; Barbecue Sauce, Mustard, Baked Beans, Pulled Pork plus a sleuth of other delicious recipes. Here in the north we like our hot drinks in the form of something a little stronger. Shall we say a Tom and Jerry Holiday Drink.
Vintage Dr Pepper Ads From Pinterest.