Cranberry Sweet Potato Casserole
We may earn money or products from the companies mentioned in this post.
Cranberry Sweet Potato Casserole
Cranberry Sweet Potato Casserole pairs sweet potatoes with that popular, tiny, tart, bouncy berry…the cranberry. The two compliment each other perfectly in this recipe. Brown sugar and golden raisins add sweetness that helps balance out the tartness from the cranberry. Chopped pecans add a nice crunch to the casserole. Are you looking for a change? Try something different this holiday season and make this delicious cranberry, sweet potato casserole.
Cranberry
These shiny, scarlet berries are grown in huge, sandy bogs on low, trailing vines. They're also called bounceberries, because ripe cranberries bounce. They're sometimes called craneberries after the shape of the shrub's pale pink blossoms, which resemble the heads of the cranes seen wading through the cranberry bogs. Cranberries grow wild in northern Europe and in the northern climates of North America.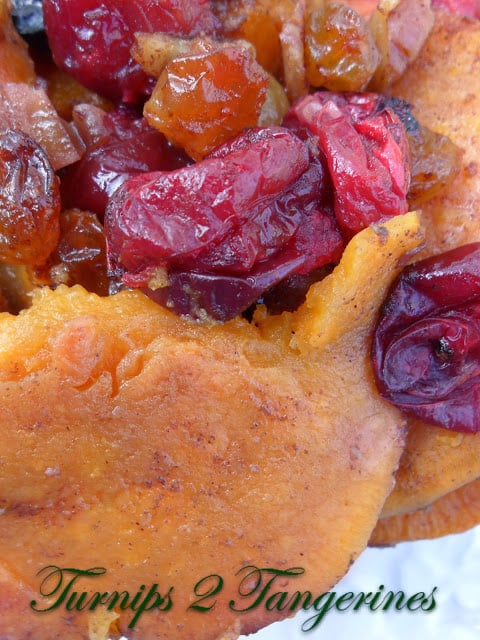 Cranberry Sweet Potato Casserole
Ingredients
4 to 6




sweet potatoes, peeled and sliced

1 1/2 cups




fresh cranberries

1/2 cup




golden raisins

3 tablespoons




butter, melted

1/4 cup




brown sugar

1 teaspoon




ground cinnamon

1/2 teaspoon




pumpkin pie spice

1/8 teaspoon




salt

1 tablespoon




orange zest

juice from




1 orange

1/4 cup




cranberry juice

1/3 cup




toasted pecans
Cooking Directions
Combine sweet potatoes, cranberries, raisins, and melted butter. Toss to coat.
Combine sugar, cinnamon, pumpkin pie spice, salt and orange zest, add to sweet potato mixture, toss gently to coat.
Lightly spray a 2 quart casserole dish with non-stick cooking spray.
Spoon sweet potato mixture into sprayed casserole dish, pour juices over mixture.
Cover and bake in a 350º oven for 45 minutes. Uncover, stir in pecans, cover and bake 15 minutes longer or until potatoes are tender.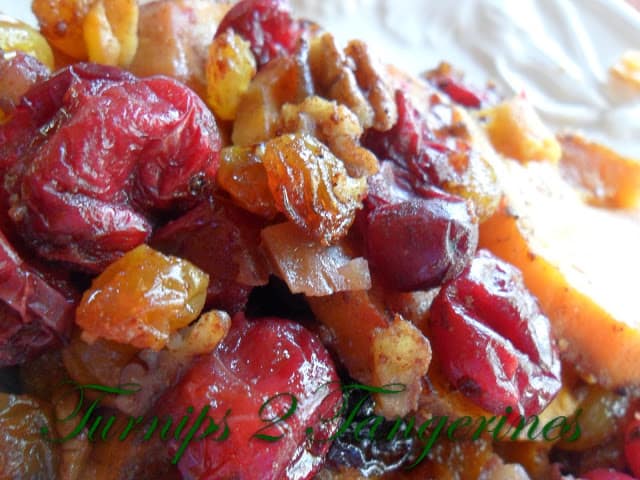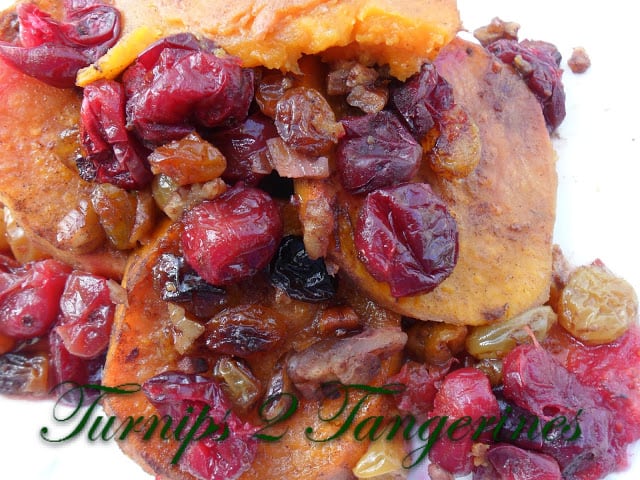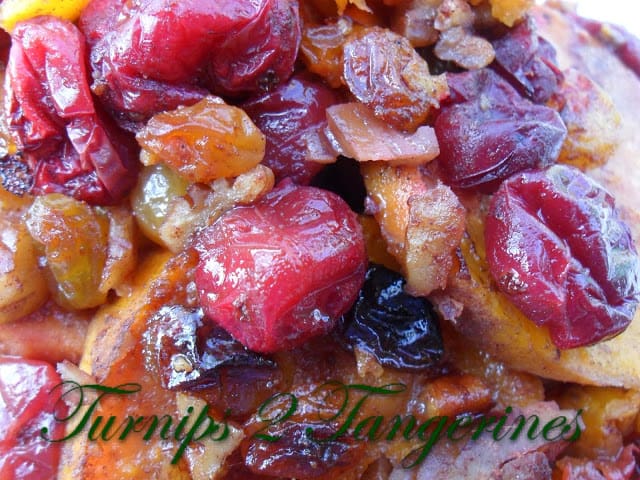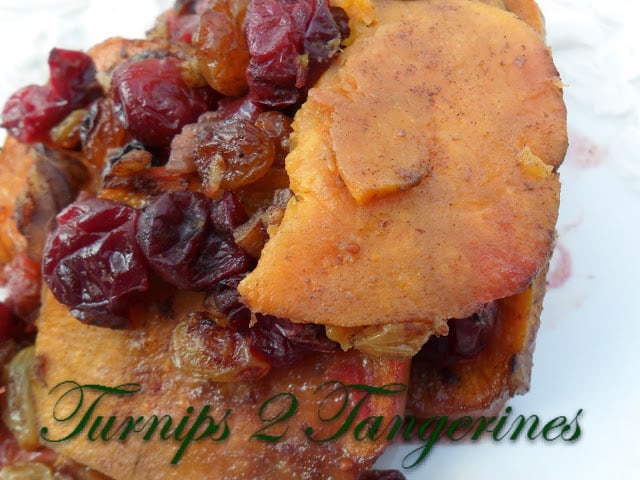 Hungry for more Sweet Potatoes? Give this recipe a try. Sweet Potato Bake