Cranberry Jezebel Sauce
We may earn money or products from the companies mentioned in this post.
Cranberry Jezebel Sauce
Welcome Back to Football Friday and the Game Day Recipe. Jezebel Sauce is a popular Southern favorite, eaten alongside meat and vegetables such as: country ham, fried chicken and black-eyed peas. Cranberry Jezebel Sauce is our version of this southern classic. There are probably as many recipes for Jezebel sauce as there are for fried chicken but what exactly is Jezebel sauce.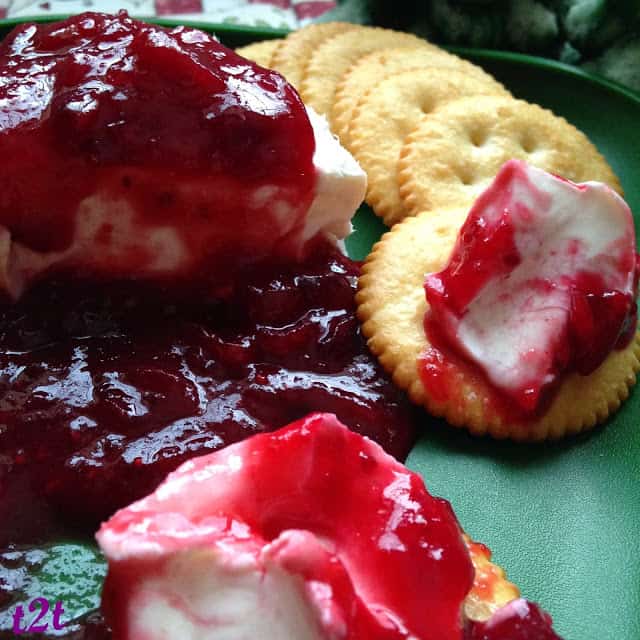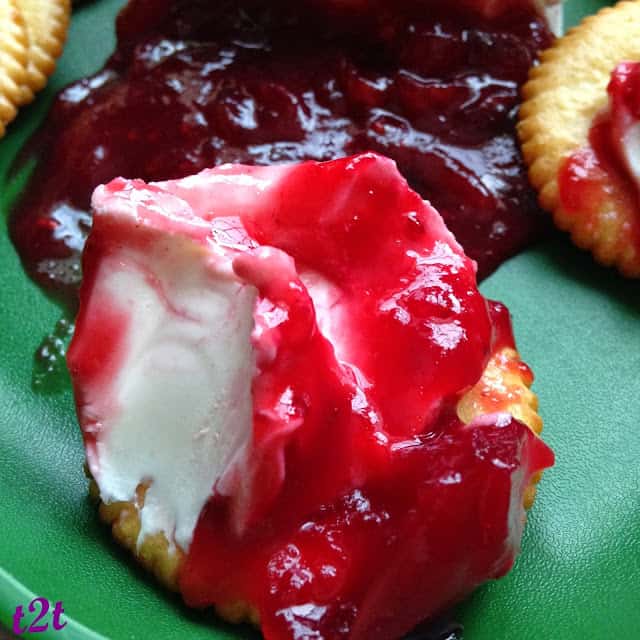 Jezebel Sauce
Jezebel sauce is a hot, sweet and spicy condiment named after that bad girl of the Bible. The original bad girl, Jezebel. Jezebel was something else indeed. She caused havoc and stirred things up everywhere she went. You can also say the same thing about this sauce that is her namesake. Sweet yet spicy with just the amount heat but very delicious and addictive all the same.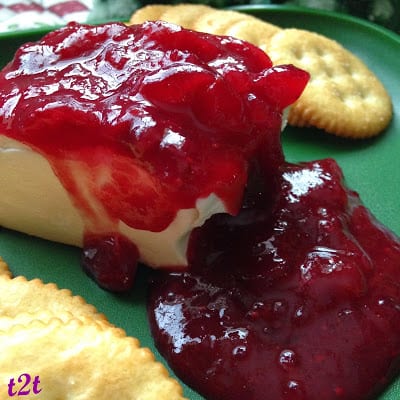 During the 80's
During the cocktail parties of the 80's, when every sauce imaginable was poured over a block of cream cheese, Jezebel sauce became a favorite. Jezebel sauce poured over cream cheese, arranged on a platter and surrounded by buttery crackers is an appetizer that never goes out of style.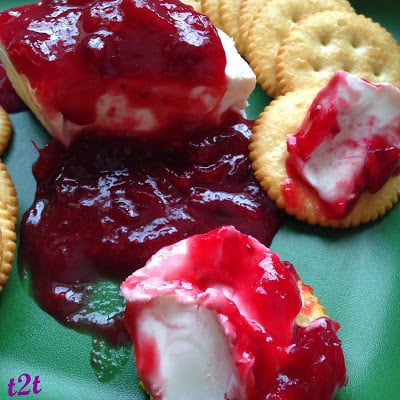 Northern Style
Make this version of Jezebel Sauce using a favorite of mine, cranberries. "Northern-style" Jezebel Sauce is the perfect sauce to serve during the holiday season. Cranberries and chili sauce give this sauce it's beautiful red color. Serve this gorgeous crimson sauce on a green plate for a festive look. Sweet and spicy yet tart and tangy, this sauce will please everyone.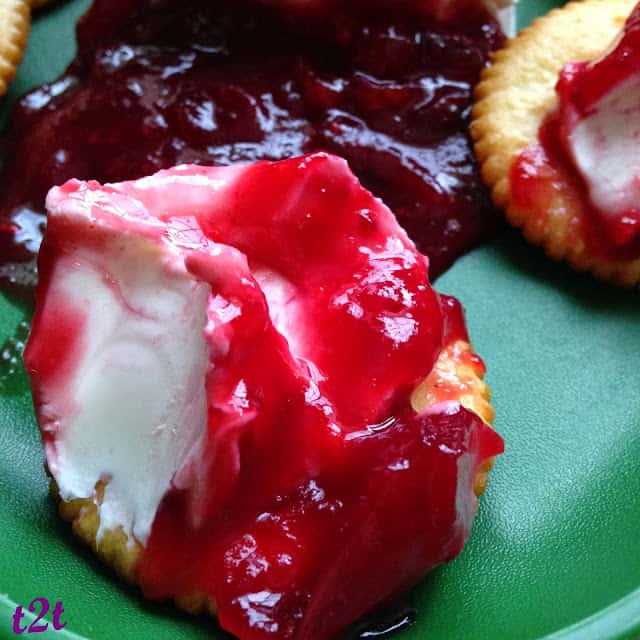 Ingredients
1 cup

water

1/2 cup

sugar

1/2 cup

packed brown sugar

pinch of

salt

1 teaspoon

lime juice

1 (12 oz) package

fresh or frozen cranberries

4 tablespoons

chili sauce (from bottle)

1 tablespoon

Dijon or Dusseldorf mustard

1 teaspoon

prepared horseradish

1 (8 oz) package

cream cheese, room temperature
Cooking Directions
Combine first 5 ingredients in a large saucepan. Bring to a boil over medium heat. Stir in cranberries. Return to a boil and cook, stirring occasionally, 10 minutes. Remove from heat, cool. Stir in chili sauce, mustard and horseradish. Cover and chill for several hours.
To serve, place softened cream cheese on a serving plate. Pour sauce over cream cheese and serve with crackers
Classic Jezebel Sauce
Ingredients
1/2 cup

apple jelly

1/2 cup

pineapple preserves

3 tablespoons

prepared horseradish

1 1/2 teaspoons

dry mustard
Cooking Directions
Combine all ingredients in a small bowl, whisk together.
Refrigerate several hours or overnight to allow flavors to blend.
Serve with ham, vegetables or as an appetizer with crackers.
Düsseldorf mustard from Koop's Mustard. For a delicious cocktail made with cranberries, give this a try; Cranberry Rhubarb Liqueur Revisited